Algae Grower
Join Date: Oct 2012
Location: Williamstown nj
Posts: 106
Brian's nano tank
---
After having bigger tanks of varying sizes, housing many types of fish and live plants I still feel as though one thing was missing...
So I scoured the internet reading tank journal after tank journal until I found it.
I don't have a "nano" tank!
When that lightbulb went off I decided I was going to dedicate my time into researching how to put together a perfect nano tank. 18 months later I'm ready.
Tonight I put together the tank and flooded it. Pics to come later.
I decided to go with a black sand substrate, live plants, some decorative colored balls and 2 fish that I bought in Walmart (not sure what they are so can you all help me identify them).
I'm doing a fish in cycle and plan to do small water changes daily.
I can't even begin to express my excitement towards this tank. I was going to wait until later to post pics but.... Here they are! Hope you like.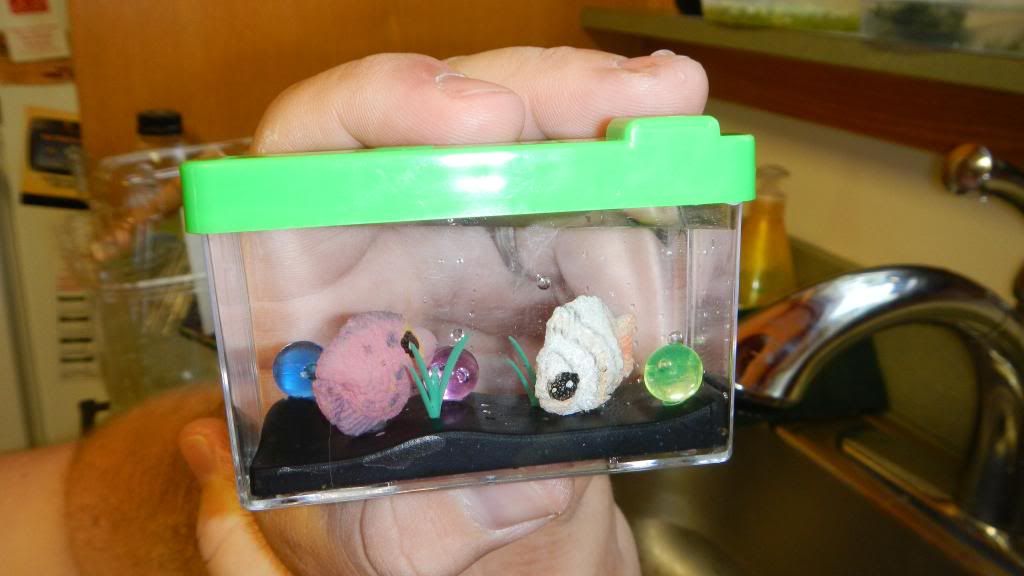 Planted Member
Join Date: Mar 2013
Location: Atlanta
Posts: 154
Subscribed. Dis gonna be gud.