20 long, first semi high tech
---
Decided to tear down my 20 long reef and go for a planted tank. Picked up a great deal on a plant package from a fellow TPT member who so happened to live but a couple miles away.
A lot of his plants required high light so I came up with a half-a**ed high tech tank using 2 of the 4 bulbs on my T5HO light fixture and liquid dosing of CO2(till I can afford pressurized). Everything is looking great so far!
Water has a tea color from some almond leaf extract, I like it visually better than clear water and should be getting some Alder Cones from H4n in the mail soon.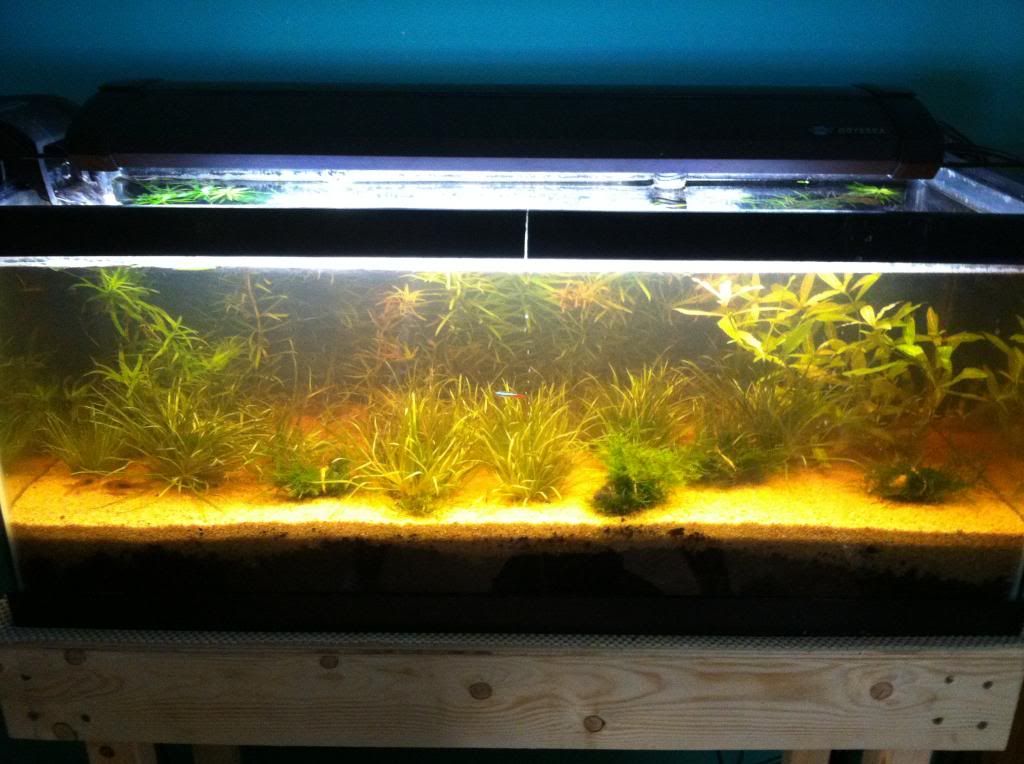 My baby blue rams, have doubled in size since I got them. Hope they don't come out as both males ;_;
terrible picture of 2 of my corydas catfish and the lone neon tetra.
Will update with list of plants once I find the sale thread again...
---
The Fraternity of Dirt #97Just because its dirt doesn't make it low tech


Emersed tUB clUB #17
It looks how it does in nature. The fish will appreciate the tea color.