Update: params
---
pH 7.2(higher than I would like but steady)
temp 71*
KH 4 drops (71.6 according to conversion chart)
GH 4 drops (" ")
Nitrite 0 PPM
Nitrate 0 PPM
Ammonia 0-25 PPM
Planted Member
Join Date: Aug 2012
Location: Chicago, IL
Posts: 210
The tank looks great!

I have a 20 long with the same light fixture. What bulbs are you running? I am running a 6500K & 10,000K and it was algae galore in my tank when the hood was sitting on the tank. I now have the hood suspended 27" above the tank to keep the algae away
Thanks!
I use two 6500k bulbs that I got from the LA Shop. Currently fighting algae myself. I am working on using a shorter photoperiod and have noticed a bit less algae.
3 Month Update
---
Up and running for 3 Months!!!
I have a new batch of shrimplets and growing shrimplets galore! I also have saddled Cherries and some prego Tigers, Cherries and CRS.
Still fighting algae but I think its improving. Growth is coming along and I am loving the Downoi! Due for a trim on the Bacopa and the Rotala. I also think the intensity of light is too much for the Hygro "Brown" the growth is lacking and the leaves have a dusting of algae. I may move it to another tank, but I would need to find a tall plant that adds some dark color to the back round plants. Any ideas?
On to the photos:
Main: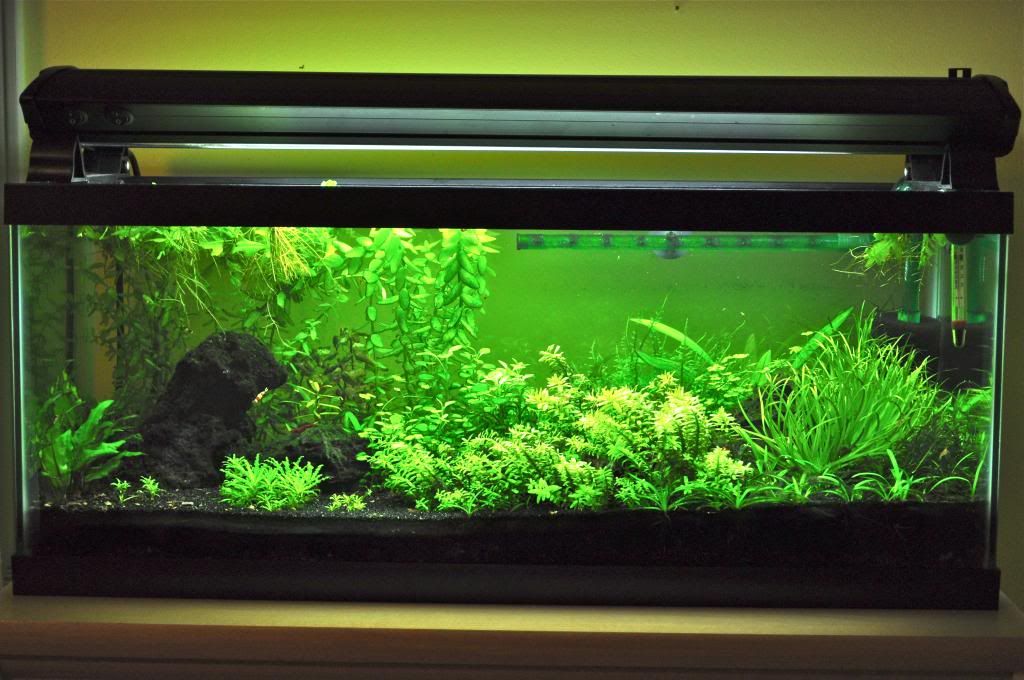 FTS: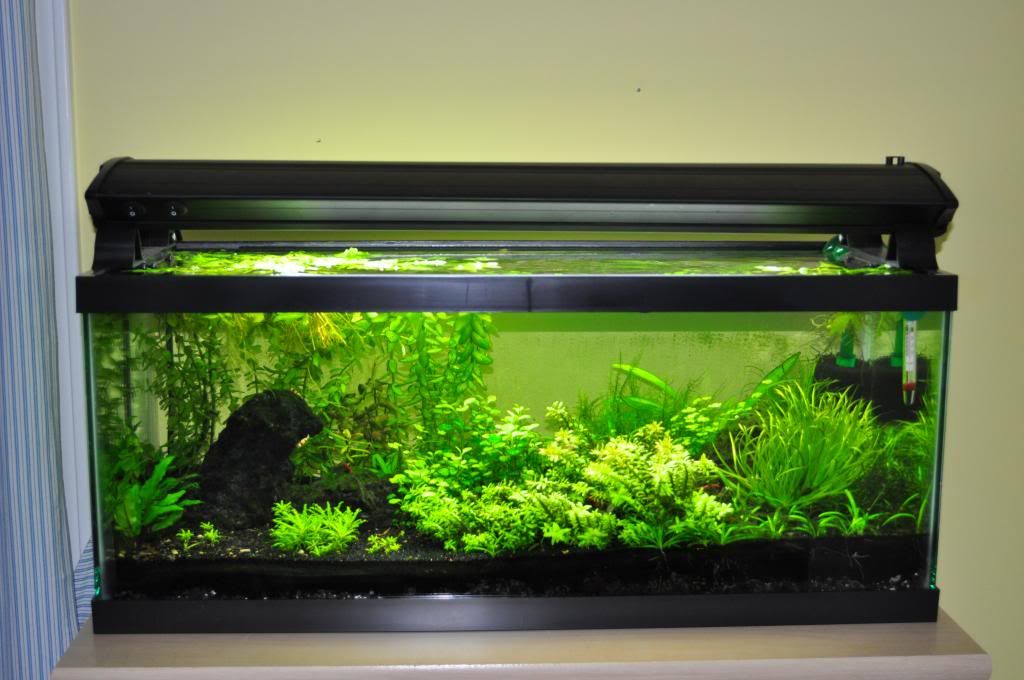 20 the long way: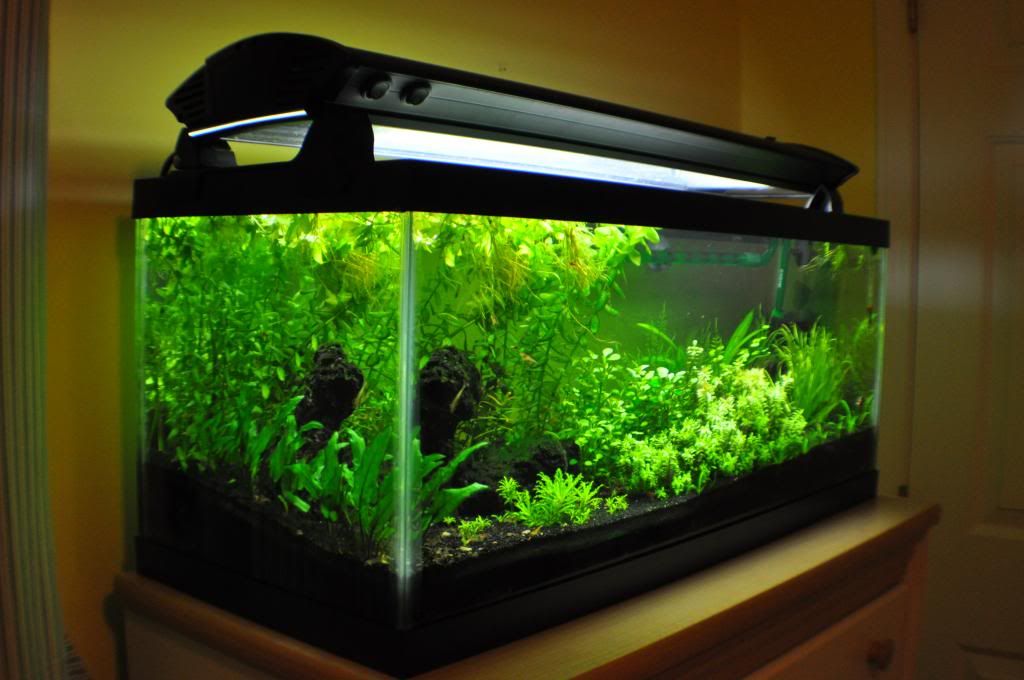 Downoi: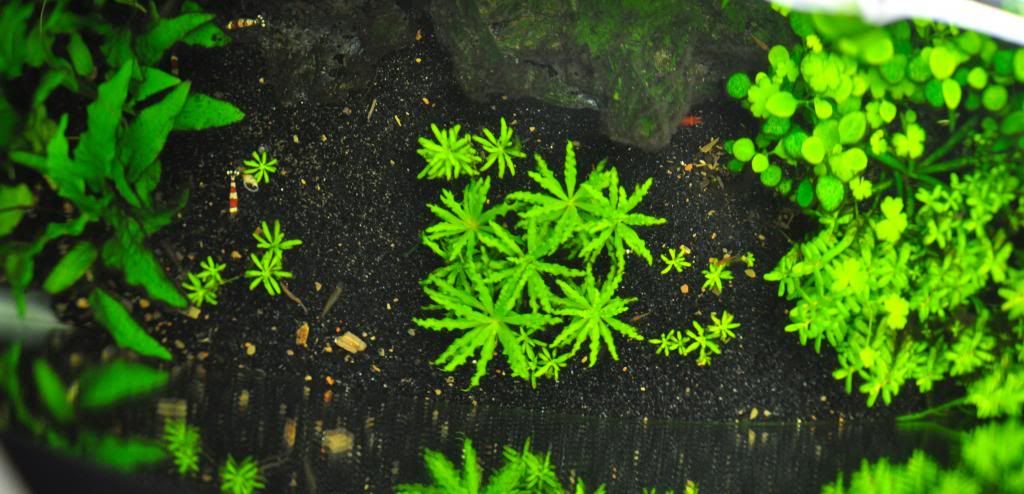 Feeding Frenzy:
CRS:
Saddled Cherry:
Cherry: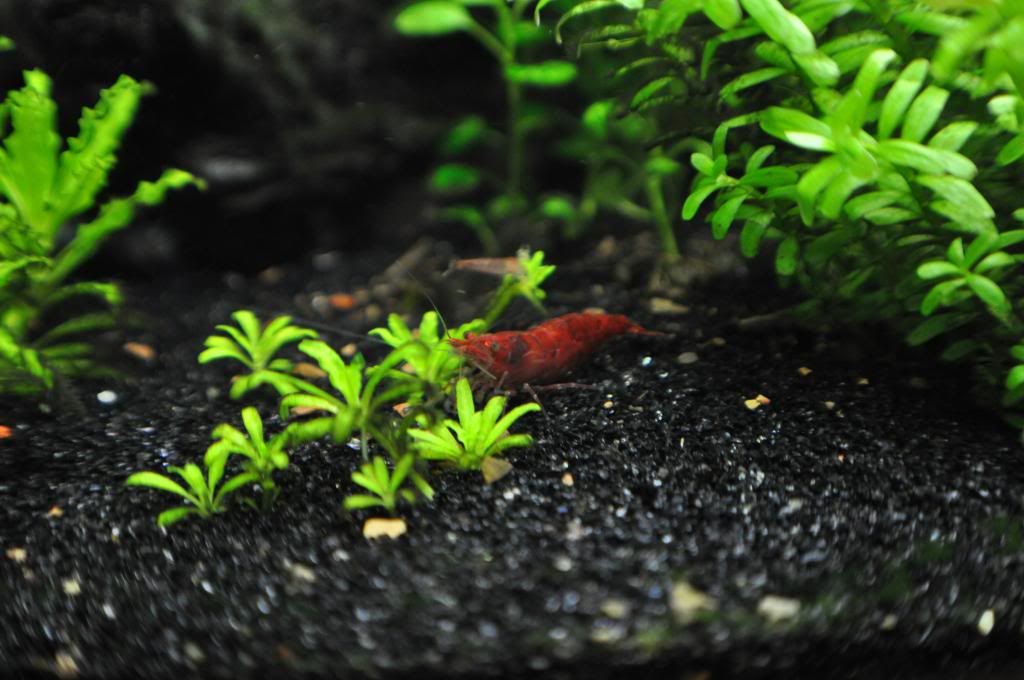 Prego Tiger: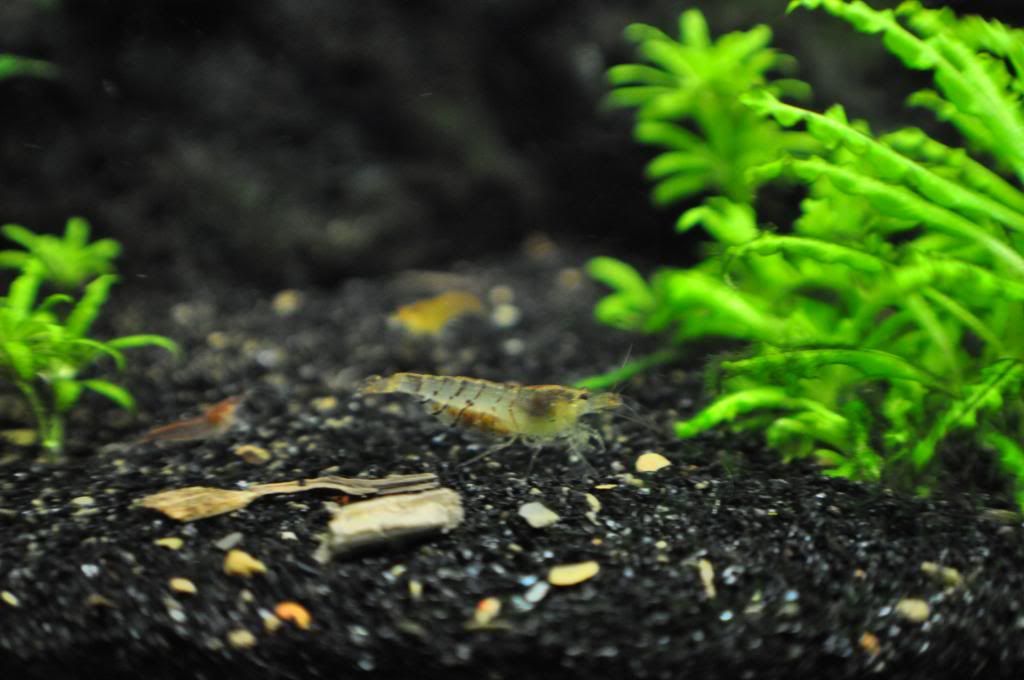 Tiger:
Black Bee: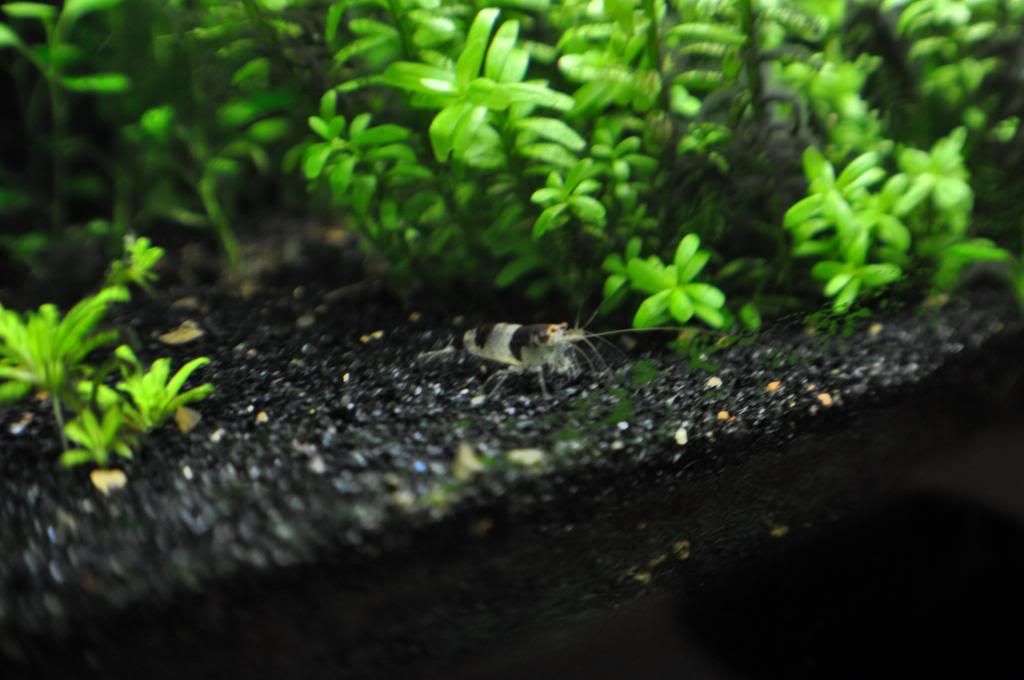 CRS and Yellow or Green?:
Getting bigger!:
More shrimplets since yesterday! I was feeding today and noticed the tiny little guys! So Pumped!
Update
---
I did a bit of a re-scape this week and removed / moved the rotala and added a field of Stuarogyne Repens in its place. So Far I am liking the feel of the Stuarogyne and think the Shrimpies like it too! The Downoi is still looking pretty good and I have at least five berried cherries. I think the tank is coming along. Let me know what you think!
FTS: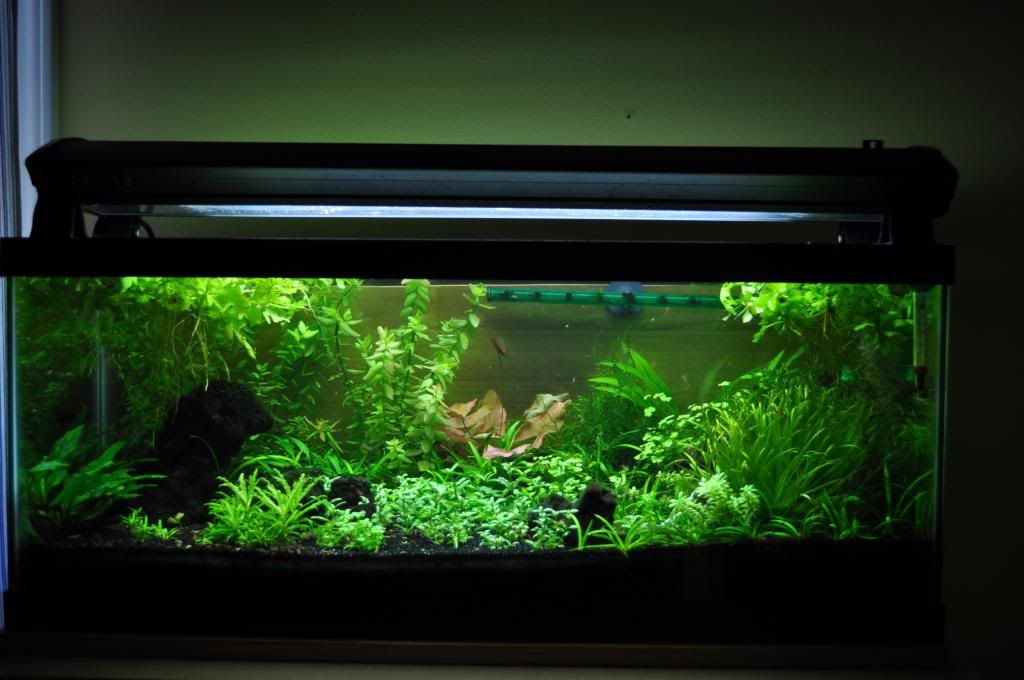 Longview 1:
Longview 2: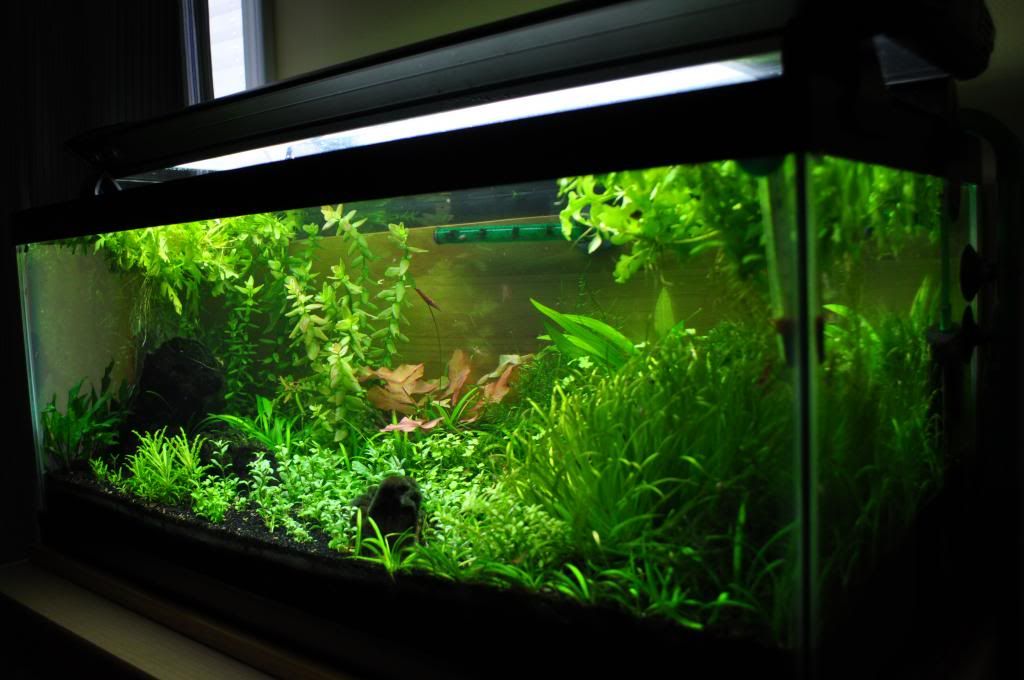 Check the wood L shape backround I built:
Lily:
Young Saddled Cherry:
Amano: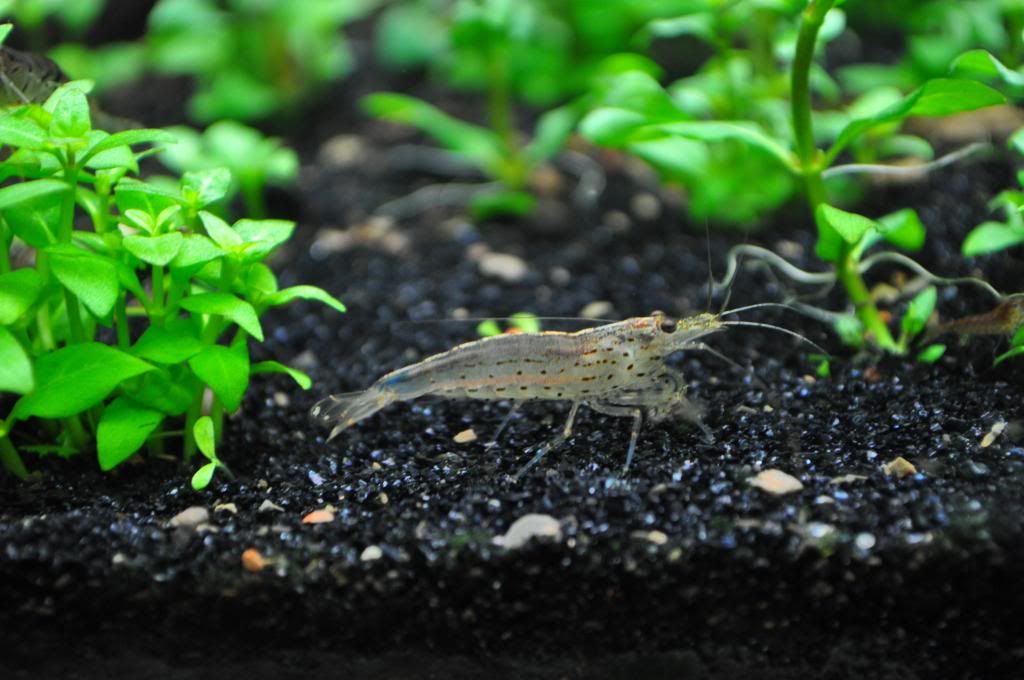 CRS: