30 gal conversion to planted tank
---
Hi all. I found this forum a while ago and have spent many hours over the past year gathering lots of useful information and viewing some really amazing and beautiful tanks.
I have kept fish for a while with a few plants here and there, but nothing I would remotely call a "planted" tank. A few weeks ago I decided to take the plunge and try to convert an existing 30 gallon tank with a few fish, even fewer plants and a very boring scape into a full fledged nature aquarium.
My only regret is that I did not think to post and share the conversion earlier so I took my first pictures of the tank last night.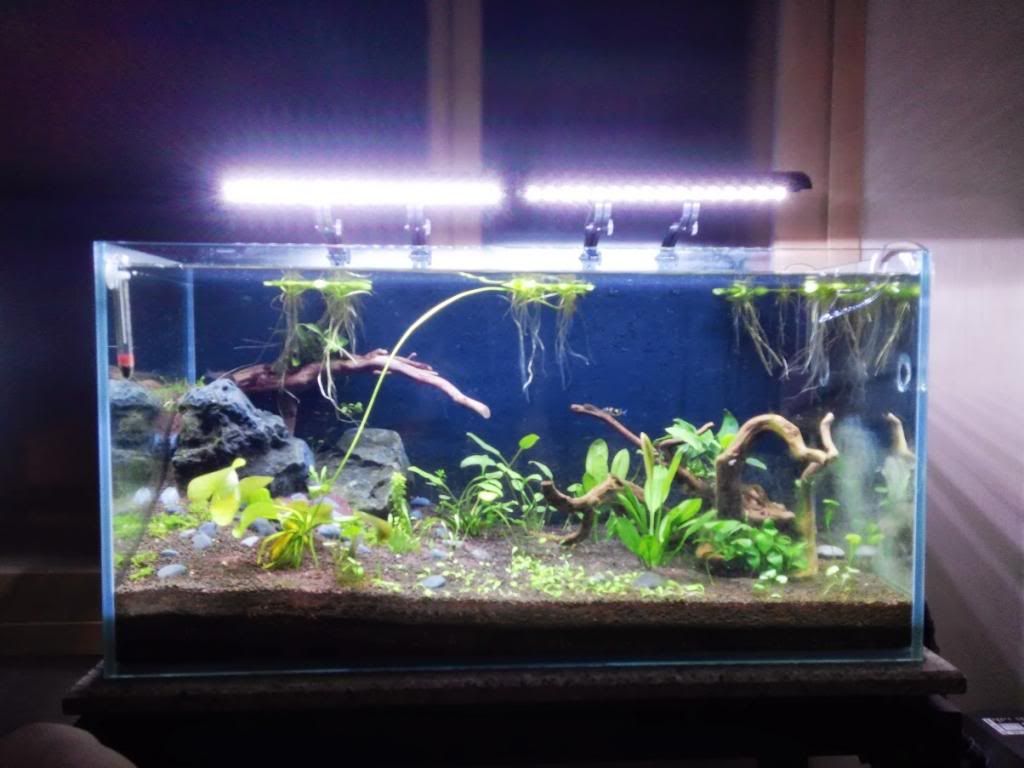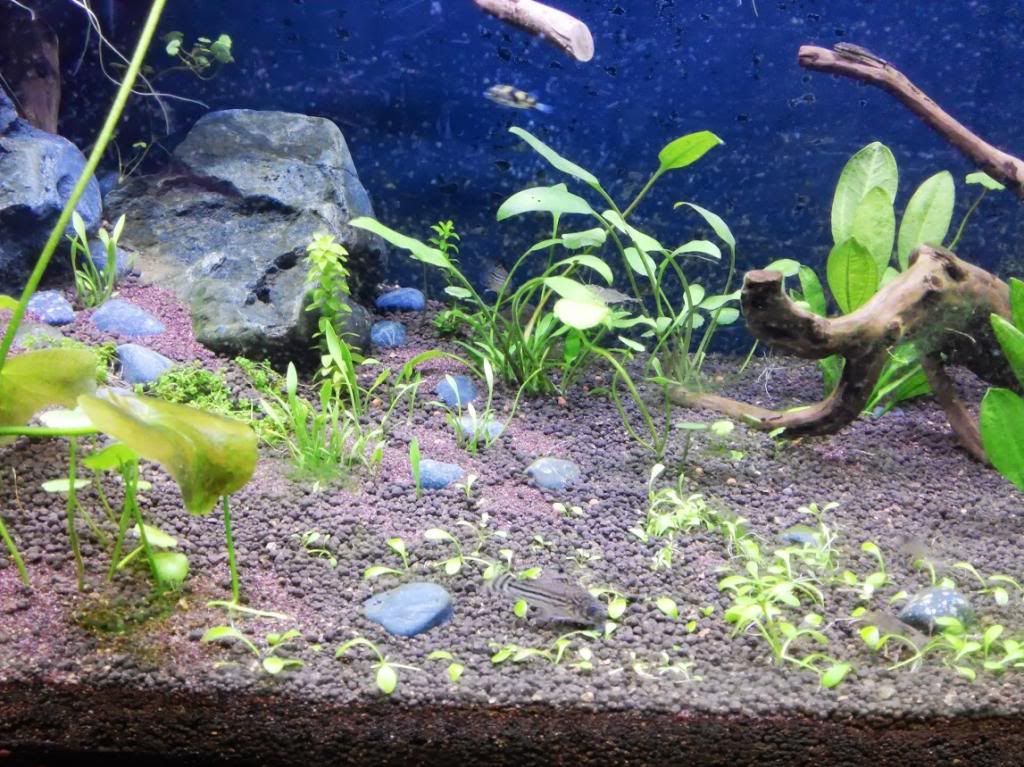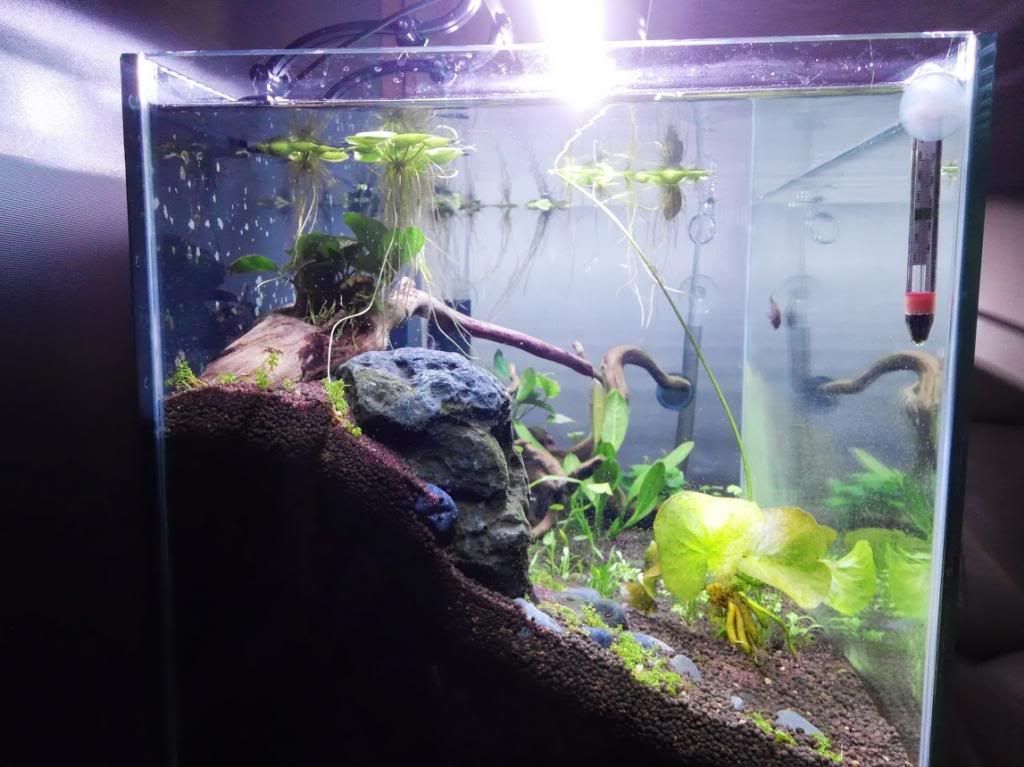 The tank has gone through several changes in the past few weeks. The glosso and HC were added just a few days ago. Shortly after adding a soil substrate and the first batch of plants, I got a terrible outbreak of green hair algae. It doesn't help that the tank is right next to a window either, although the window never faces direct sunlight. A huge project at work had kept me too busy to do anything about it until a few days ago when I purchased a black backscreen and a bottle of Excel. I also added 5 otos and 8 amano shrimp to help with algae clearing.
I have been mulling over a decision to purchase a high pressure CO2 system and will probably do so today or tomorrow. I live in South Korea so my options are much more limited unless I want to pay huge shipping charges.
So far most of the plants seem to be doing well aside from some algae infestation which already seems to be abating. The willisiis went through a small melt but are now recovering. I am concerned about the HC and glosso since I am without doubt a "newbie" and I know these are high difficulty plants. Although I definitely did not do some things correctly, I think I have all the proper "ingredients" (good lighting, substrate, fertilizers and CO2) and am hoping for the best.
Please feel free to share your thoughts, opinions and criticisms!