Some pygmy cories died so I bought more. I added some mini xmas moss and more flame moss, I have too much of that Madagascar stem (I removed a bunch yesterday though), I removed the buce from this tank since the was no space in here that I liked it, and I added variegated macrandra. I'm going to be adding some sygonanthus to this tank once it comes here from StrungOut, which I'm super excited for.
Fun fact, I'm also an idiot and for several months, at least half a year, thought one of the pygmy gourami died and that I only had 2, until the other day when I saw all 3 at once and felt really, really dumb.
Only other livestock plans for this tank are maybe some more shrimp, maybe a second Nerite snail, but definitely 3 more espei Rasbora so that I have two schools of 8. Oh, and let the Japan Blue Endlers do their thing.
Picture Time (come on grab your friends)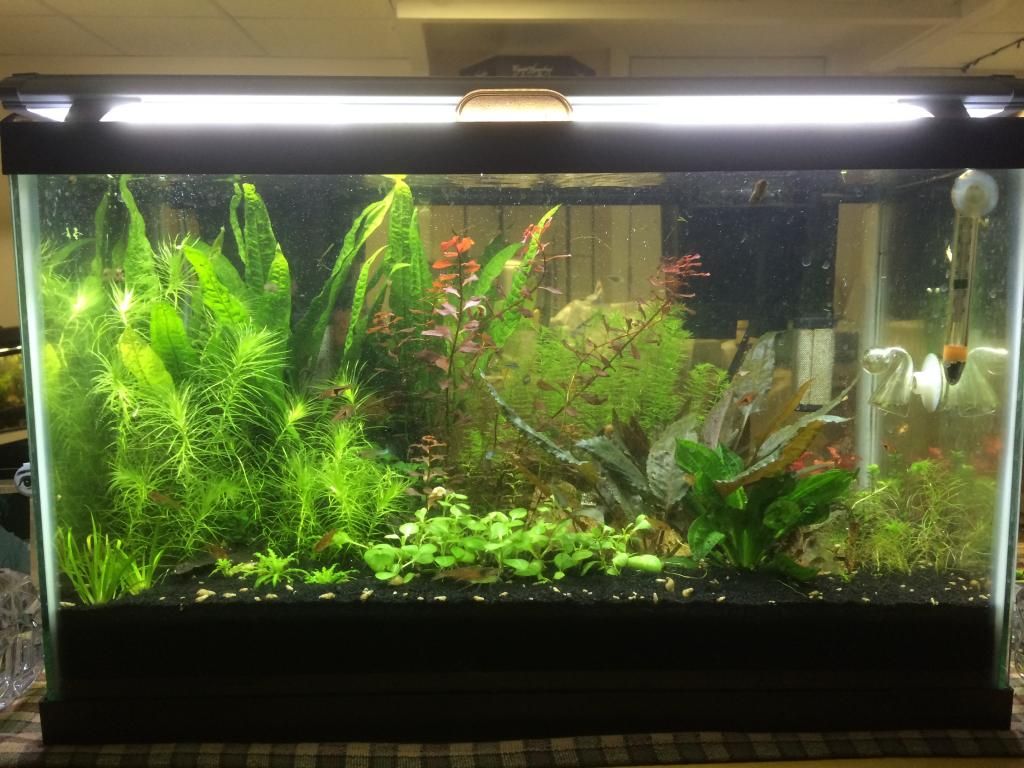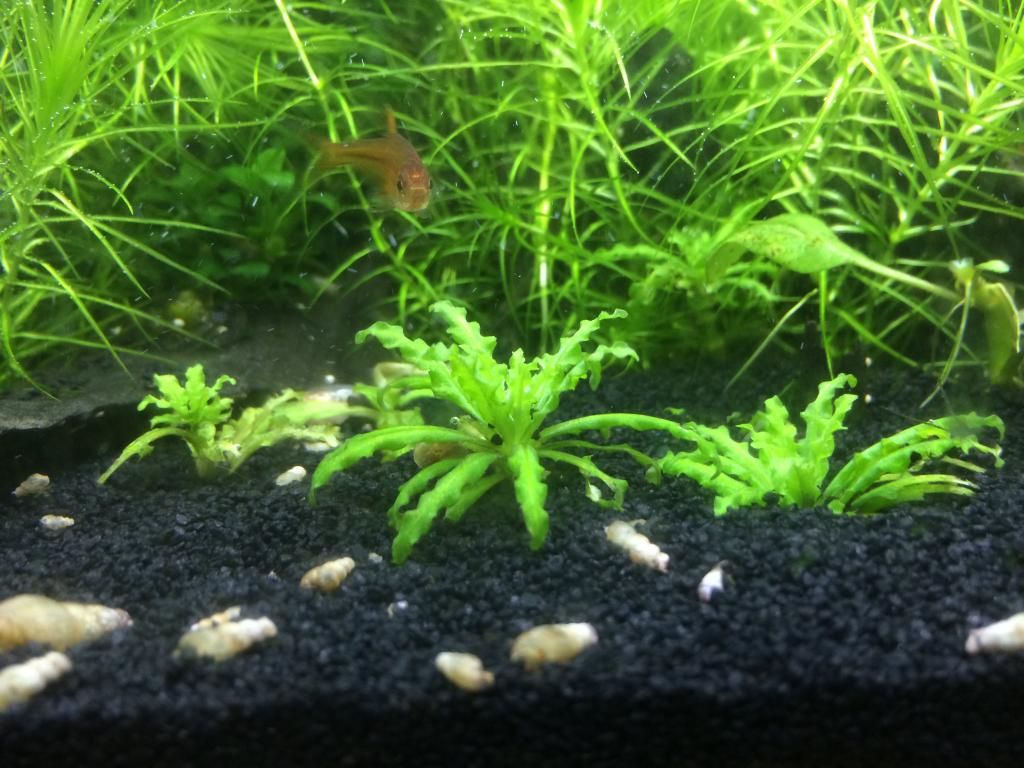 Downoi was getting shaded while I was away, it was not happy. I'm hoping that I can get it to bush out again since it was doing well not that long ago.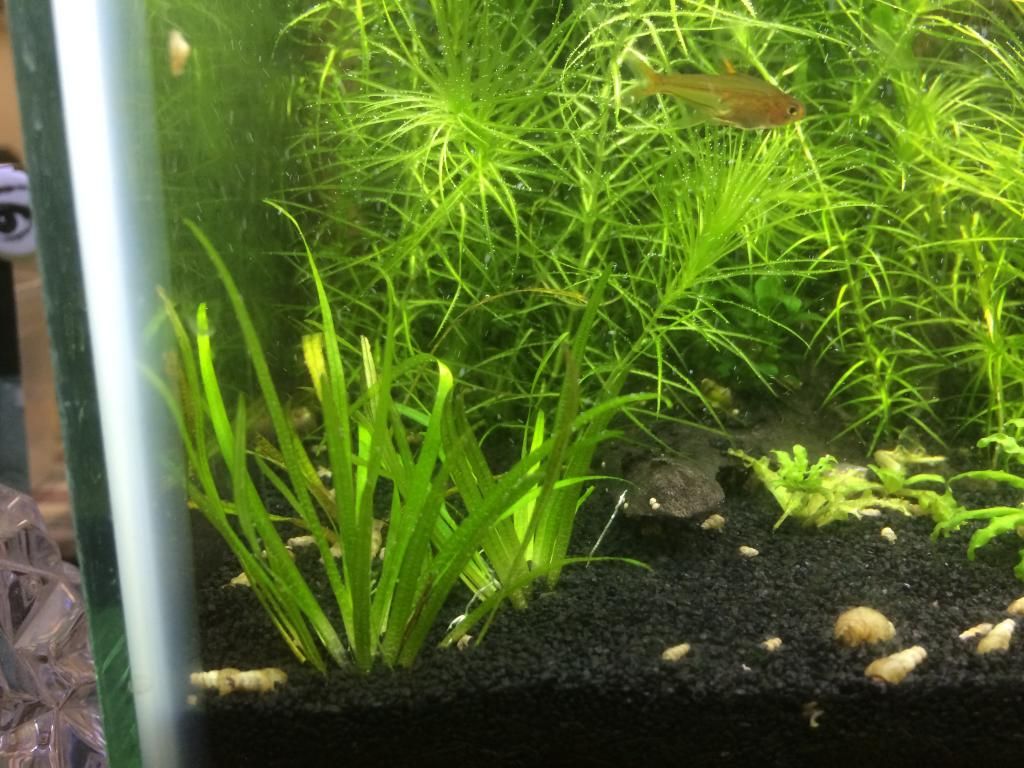 Blyxa moved up front, I've given up on japonica as a background plant. Especially now that I have some aubertii for the 75.
This.stuff.is.a.weed. Its really pretty but before I cut it each stem was like two feet long it was insane.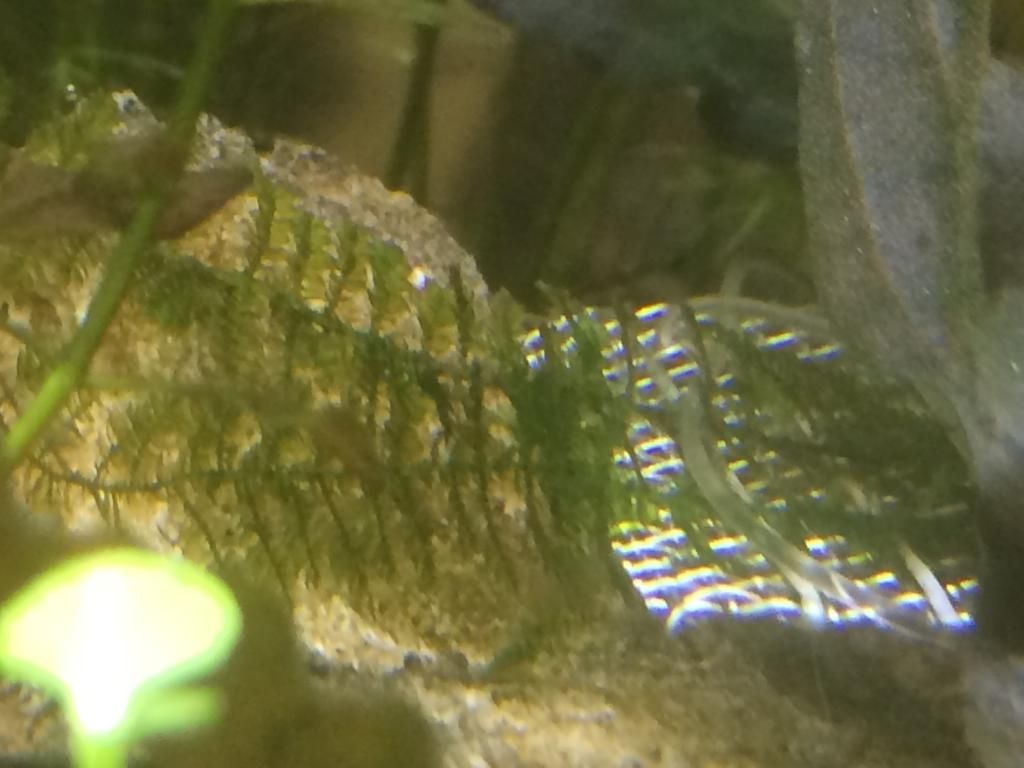 Mini x-mass moss on rock. I'll see how it does and how long it takes being shaded to get going.
One of the daughters of the weird shrimp. Sadly I don't see the weird ones much anymore, they may have died, hard to say.
This stuff is growing slowly where I have it but I'm confident it will start getting nice once it bushes up more.
Same with Ammania bonsai (which I really want to just start calling Rotala indica since that is more correct).
I've started dosing the tank again PPS-Pro style. Some of the plants, specifically the erio and the mini Guyana started looking bleh when I forgot to dose for a bit :S.
My mini myrio is and downoi is melting a lot more than I'd like for some reason.

I am unsure why but there are some things that need to be cleaned up in this tank. Mainly I need to tame down the java fern as it is invading the mid ground and shading a lot of my plants. I need to get the myrio and the downoi back in shape or acquire more if need be.

I also want to thicken my Ludwigia Red as I keep cutting it. I need to be diligent again and trim the tops and side shoots, remove the bottoms, to get it neat again.

I recently added some sygonanthus to this tank as well, curtsy of StrungOut. Specifically added Manus and Maderia to this tank, as well as Belem.

Not 100% sure on how they are placed atm but I'll most likely move things around come WC day on Sunday (or maybe earlier because its nice to just have to do the 75 and the QT/Growout tanks on Sunday).

I've been dosing (not as diligently as I should I'm afraid) PPS-Pro form Nilcog, however I am considering forgoing that and doing straight EI, at least until plant mass is where I'd like it.