Algae Grower
Join Date: Mar 2013
Location: Detroit Metro Area
Posts: 40
blueshark's 20 gallon high journal
---
Hey guys,
I set up my 20 gallon high tank a few weeks back, and am finally getting around to posting photos. I'm not new to aquariums--I had a 10 gallon going for 12 years or so before upgrading to this 20 gallon. Here is a photo of my old 10 gallon before I transferred everything in it to the 20 gallon: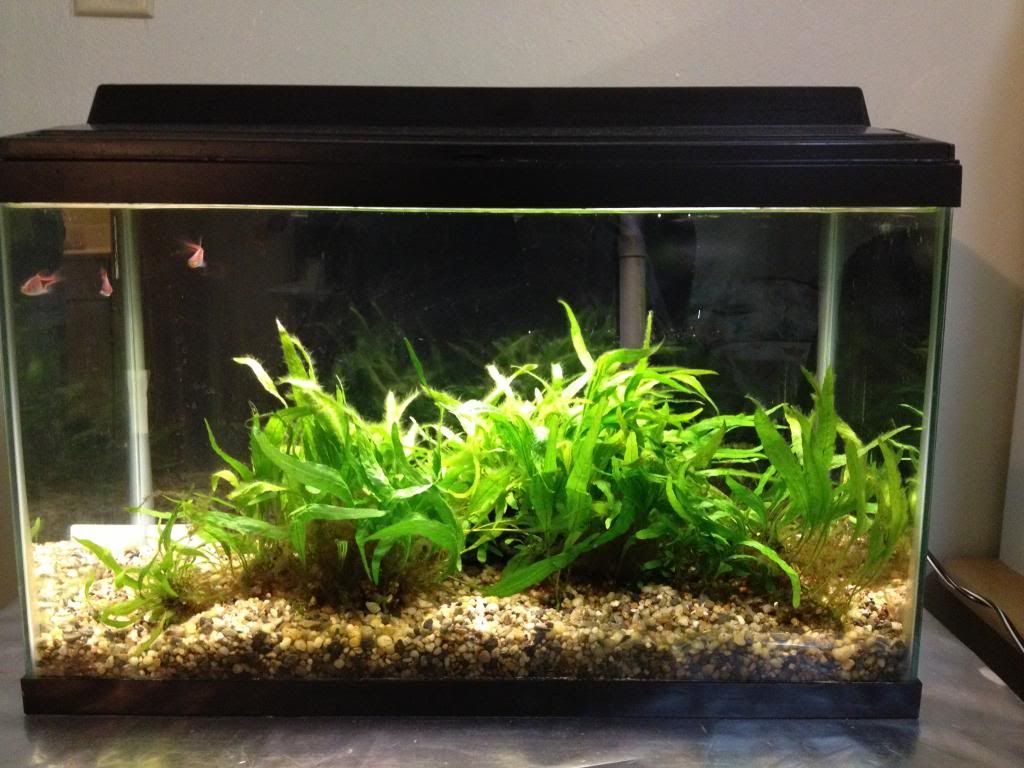 Here is the 20 gallon after planting (big thanks to OVT, who provided me with the plants free of charge
):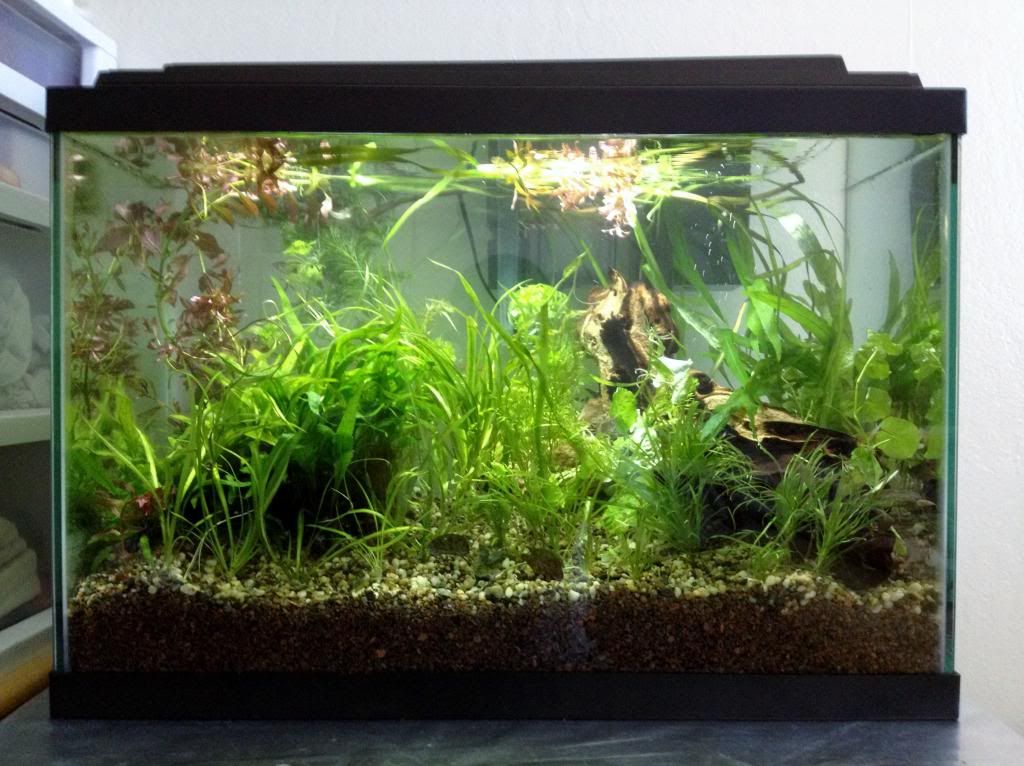 3/17/13
Equipment:
-Odyssea 24" 24W x2 T5HO (with 6700k stock bulbs)
-AC 20 filter
-Jager 75 Watt heater
The substrate is Safe-T-Sorb topped with gravel from my 10 gallon as seed material. The plants (the ones I can remember anyhow) in there are water sprite, Hygrophila corymbosa, dwarf sag, java fern, Ludwigia repens, tiger lotus, wisteria, Brazilian pennywort, ambulia, and blyxa. I'm currently EI dosing and adding metricide as a carbon supplement.
Here is how it looks today, ~3 weeks later. I took out some of the plants that weren't doing so well and added an amazon sword plant in the right corner. I also added DIY CO2 recently, so I'll have to see if that will positively affect plant growth. I also finished cycling so I will be able to add more fish soon! Any suggestions for stocking? I already have 4 corydoras. Was thinking of adding a school of around 9 either rummy nose or neon tetras, and a betta or ram (blue or bolivian) as a centerpiece fish. Thanks for looking!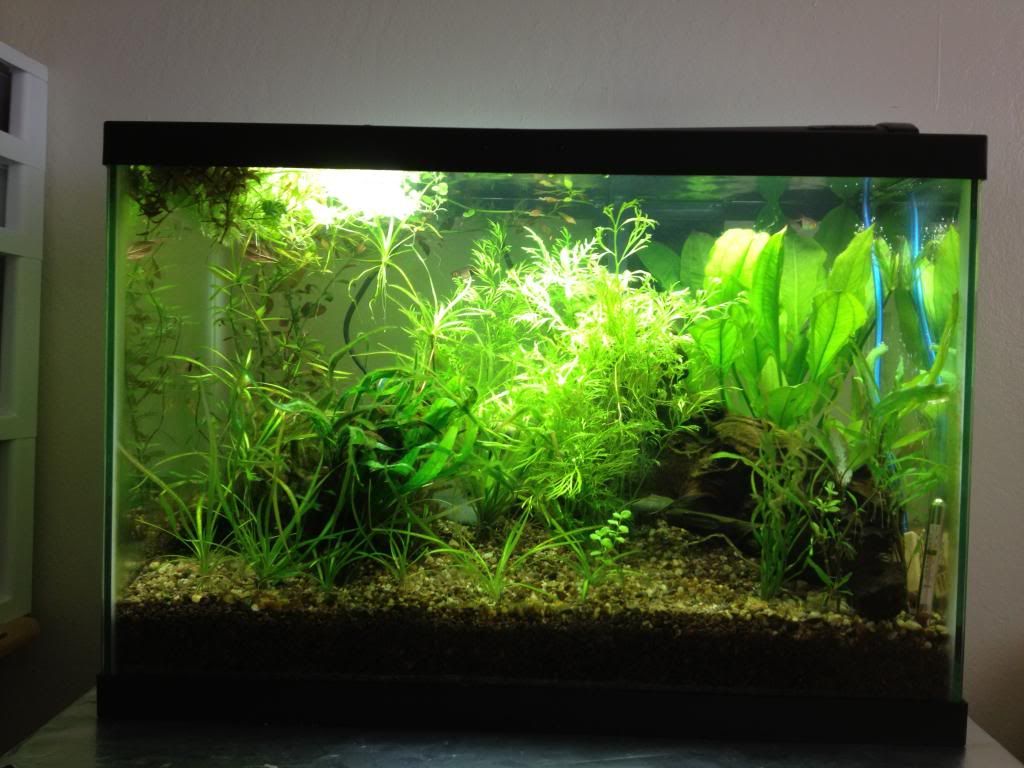 4/05/13
Re: blueshark's 20 gallon high journal
---
That sword will overtake the tank in a week
Otherwise, a respectable start. Do remove melting leaves untill the plants settle down.
I would go with neons - they will add the color to the greenery and they prefer lower temps just like corys. I would stay away from rams for now. A betta or a dwarf gourami would be good.
Keep us posted!
via Droid DNA Tapatalk 2
---
Courtesy * Integrity * Perseverance * Indominable Spirit * and Self Control
Tenets of TKD
Algae Grower
Join Date: Mar 2013
Location: Detroit Metro Area
Posts: 40
So there's been a lot of growth from last time I posted pictures (a month ago).
Here's a full tank shot: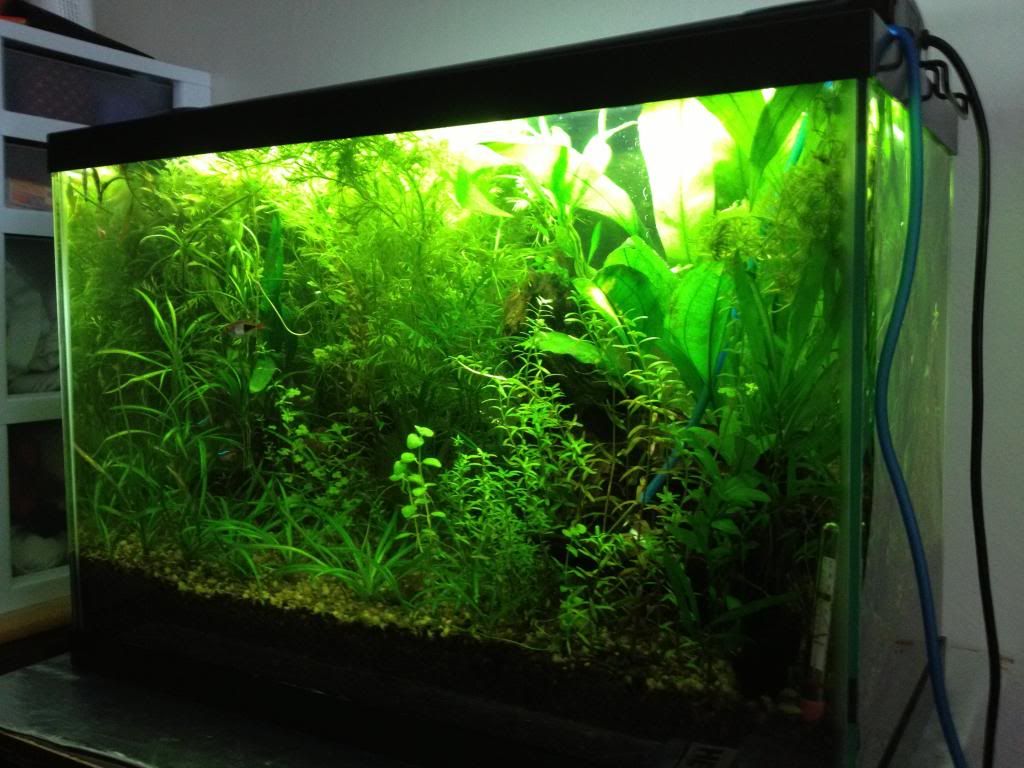 Rotala forest: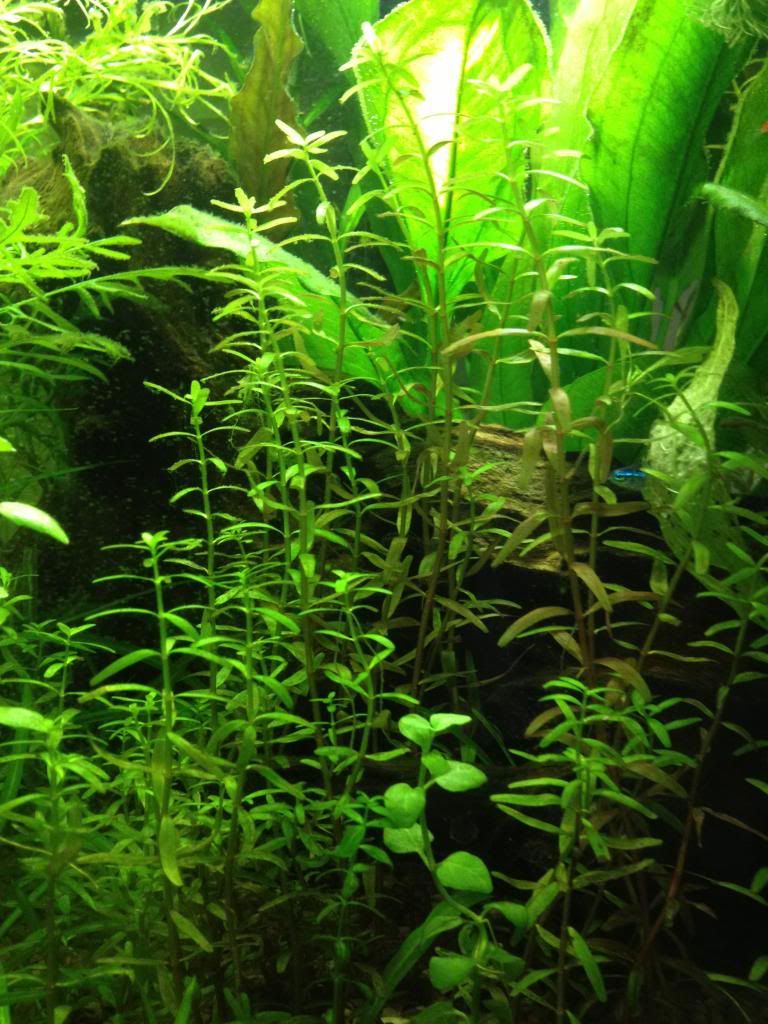 Also finished my stock list. I have the following in the tank:
-6 neon tetras
-2 harlequin rasboras
-4 Corydoras axelrodi
-3 otos
-3 amano shrimp
-1 bolivian ram
Bolivian Ram (bonus points if you can tell if it's a male or female; I can't):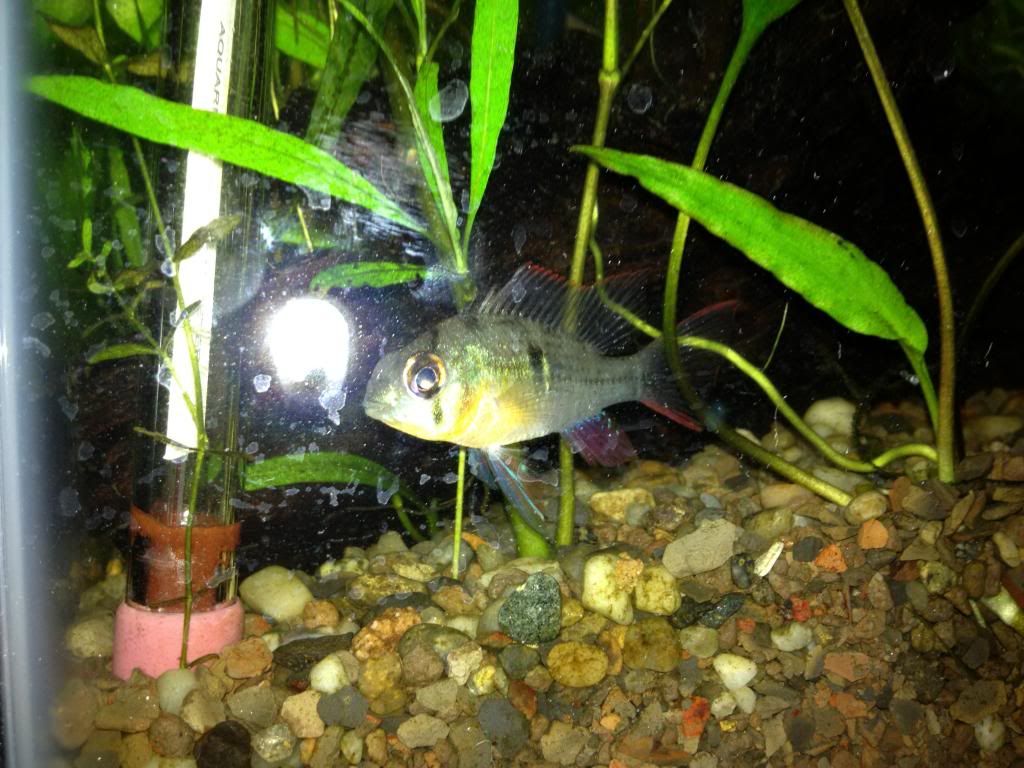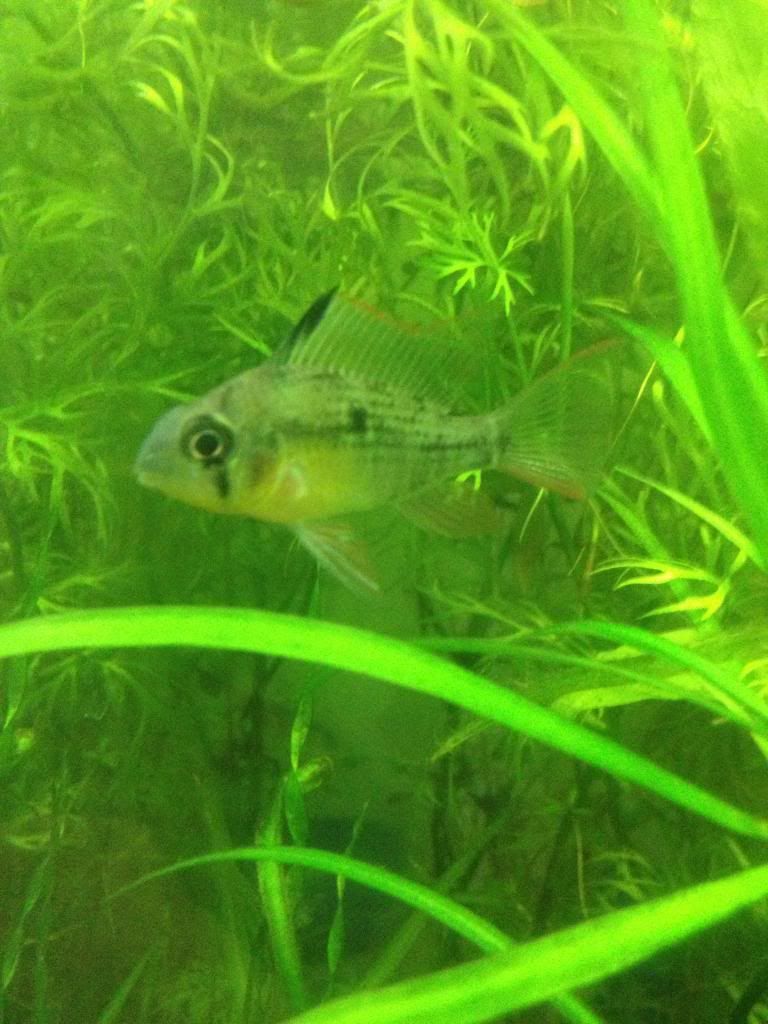 Neons schooling (doesn't happen very often):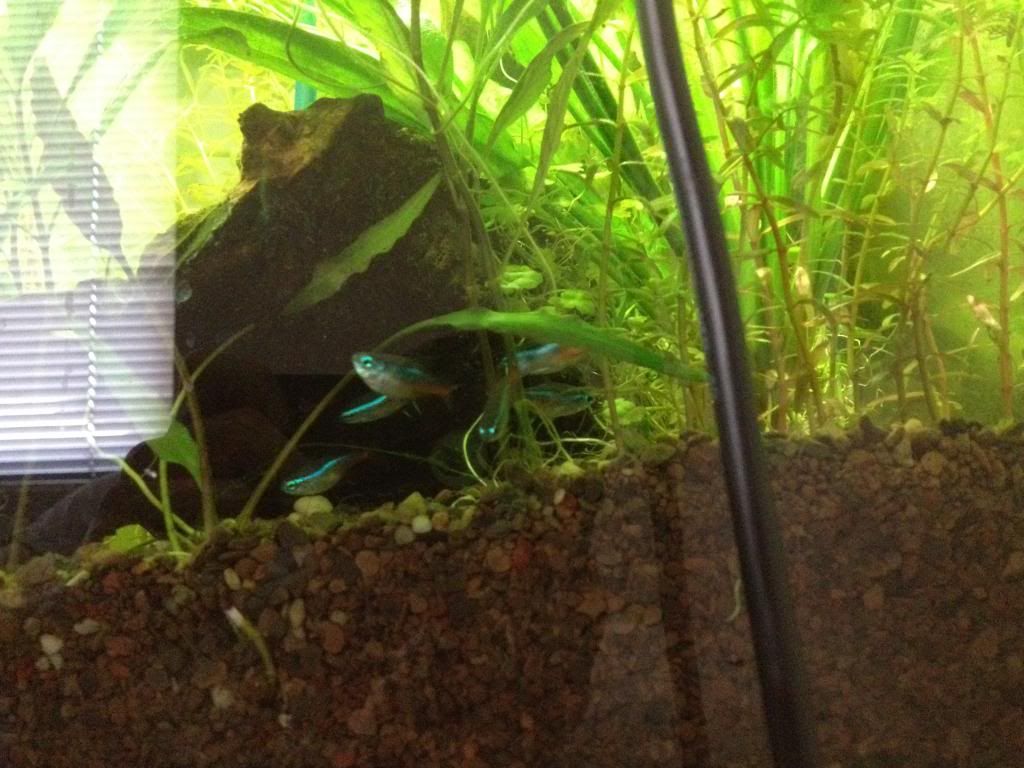 Amano shrimp: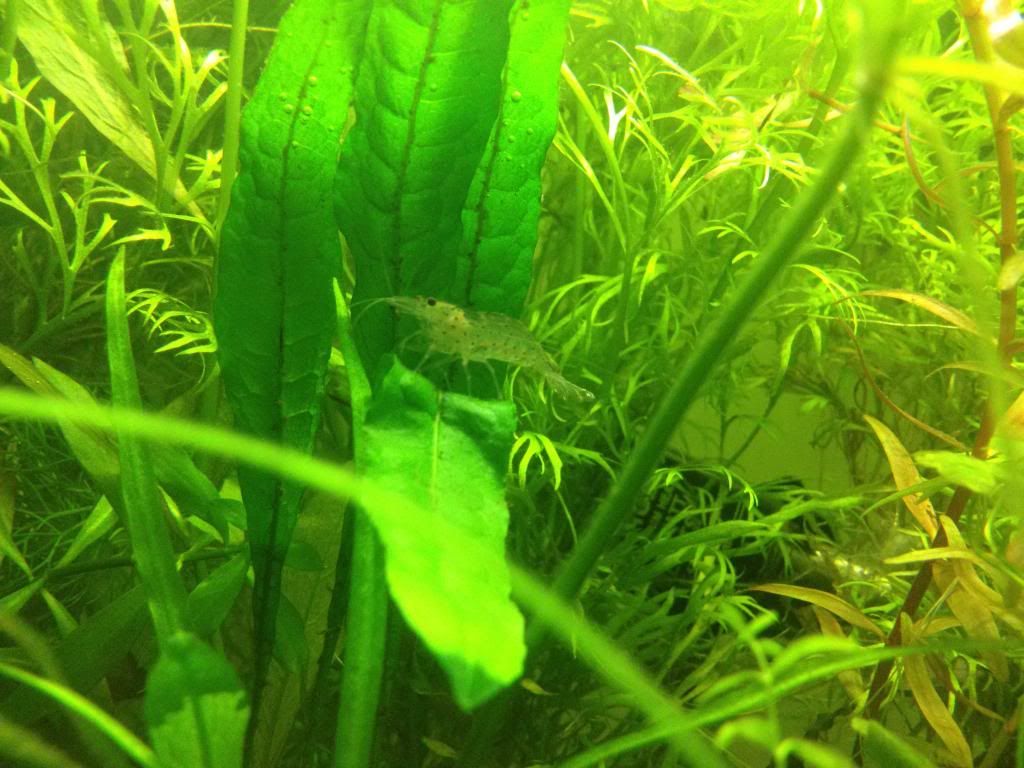 One of the corys: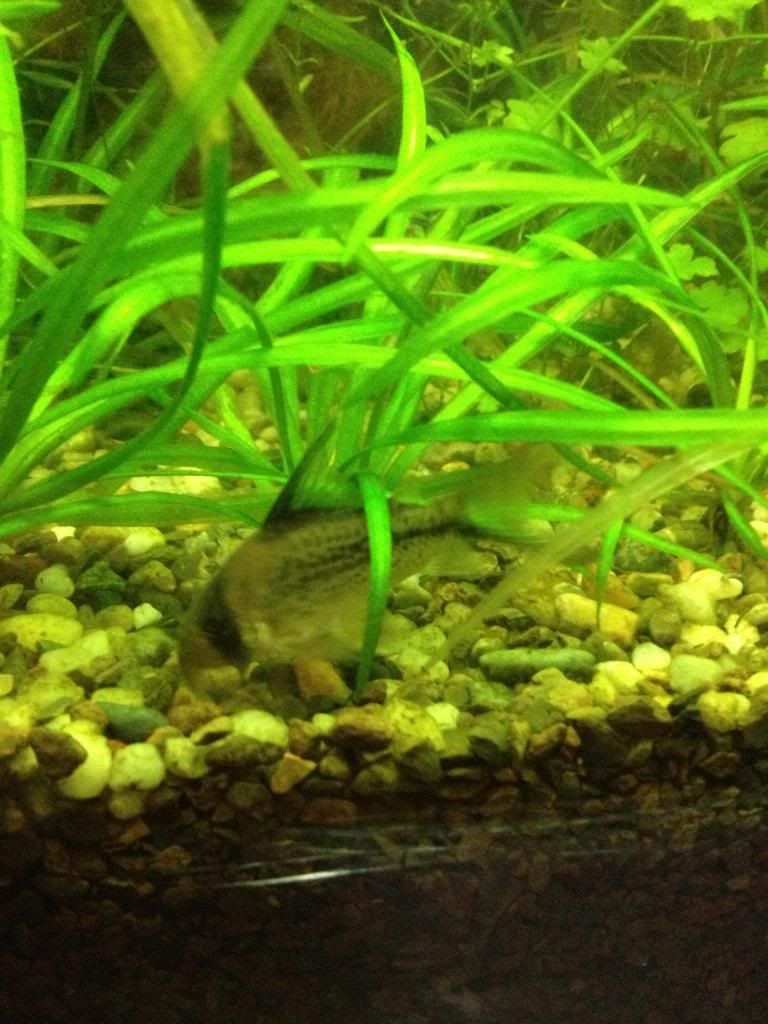 Fat oto: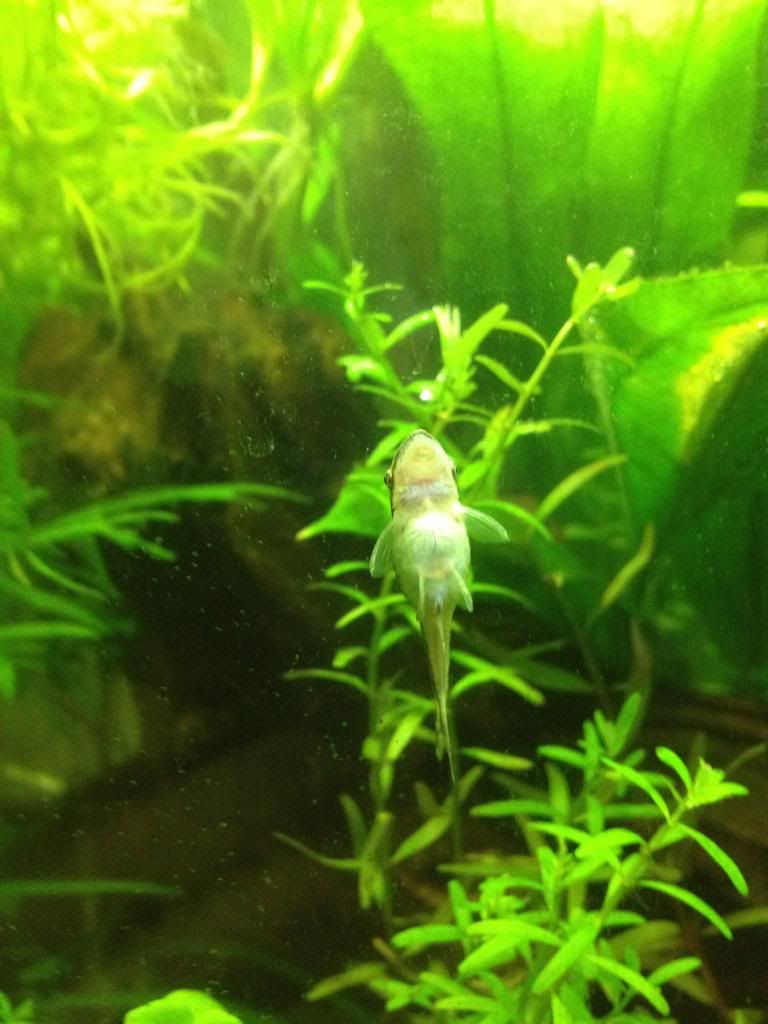 Thanks for looking!
Algae Grower
Join Date: Apr 2013
Location: TURKEY/ANKARA
Posts: 27
Hi. Sweet little tank, congrats.