10Gallonplanted's complete story of the first 10gallonplanted. Scarlet badis vid
---
Hello everyone. My name is Brett since i havent really introduced myself on here.
Well anyways it all started during the summer of 2010, when i discovered this UHHmazing website. I learned so much about the hobby and am still learning so much by the way. But as any teenage boy I wanted it nowww. So I threw together what little money I had and bought a 10 gallon, flourite, and a light fixture. The light by the way is a 15W T8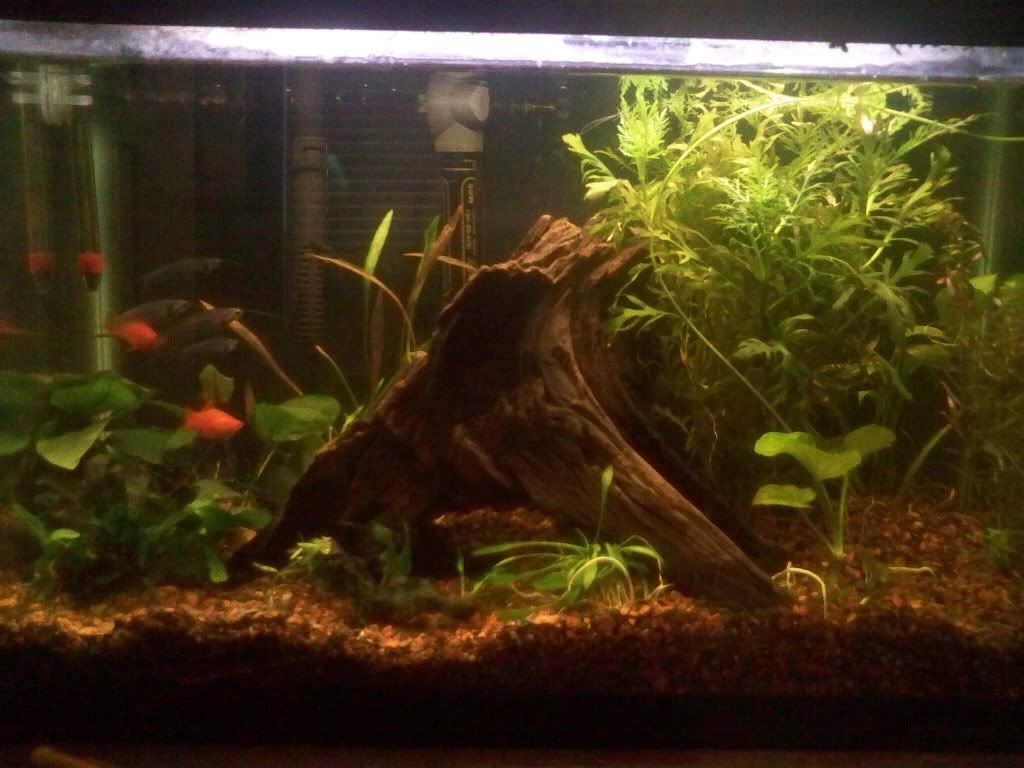 (Im so stoked that I will have glass cats again in my new dirted 55!)Long story short, I didnt soak the wood when i got it... lol dumb me i know I was a noob. The pH dropped drastically with that large stump, all the way to about 4 when I finally tested it. All the fish died from the ph swing. The planted thrived though. One day though, I noticed my rotalla leaves where being eaten, I took a close look at the plants and it was a green worm that took two leaves and glued them together to make himself his own little home. Well anyways, some plants thrived, some didn't here it is about 6 months later.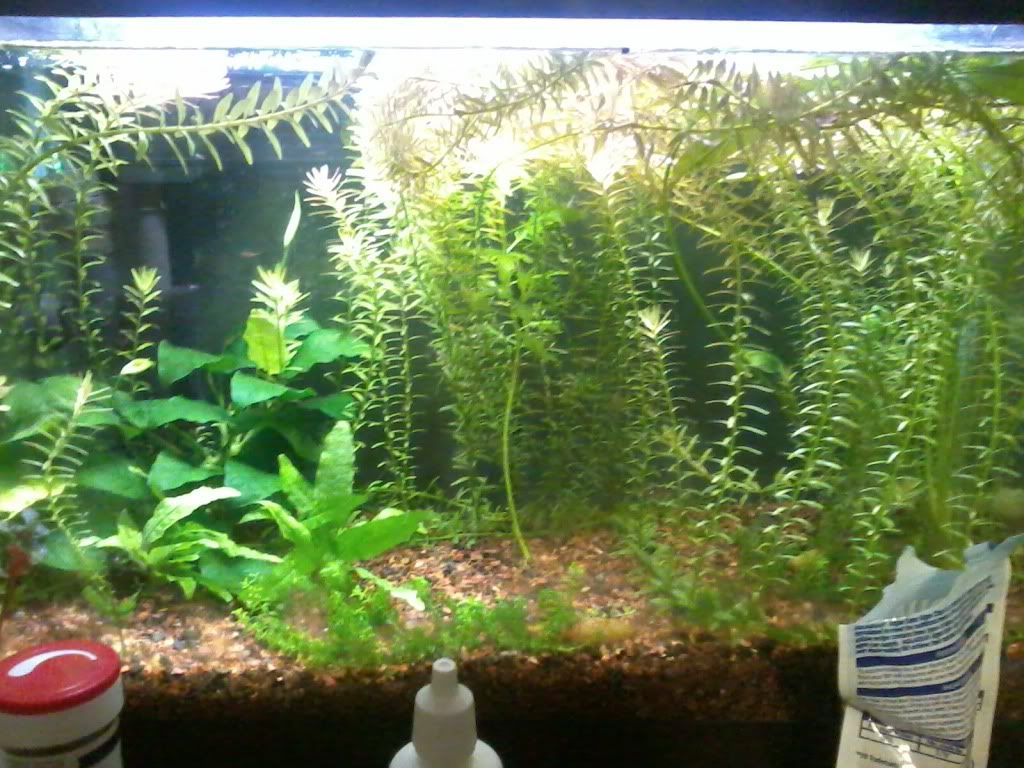 This is when i purchased microcrabs that lived for a year then slowly dissapeared. Neat little guys.
Then I got tired of the rotalla and finally tore it all down.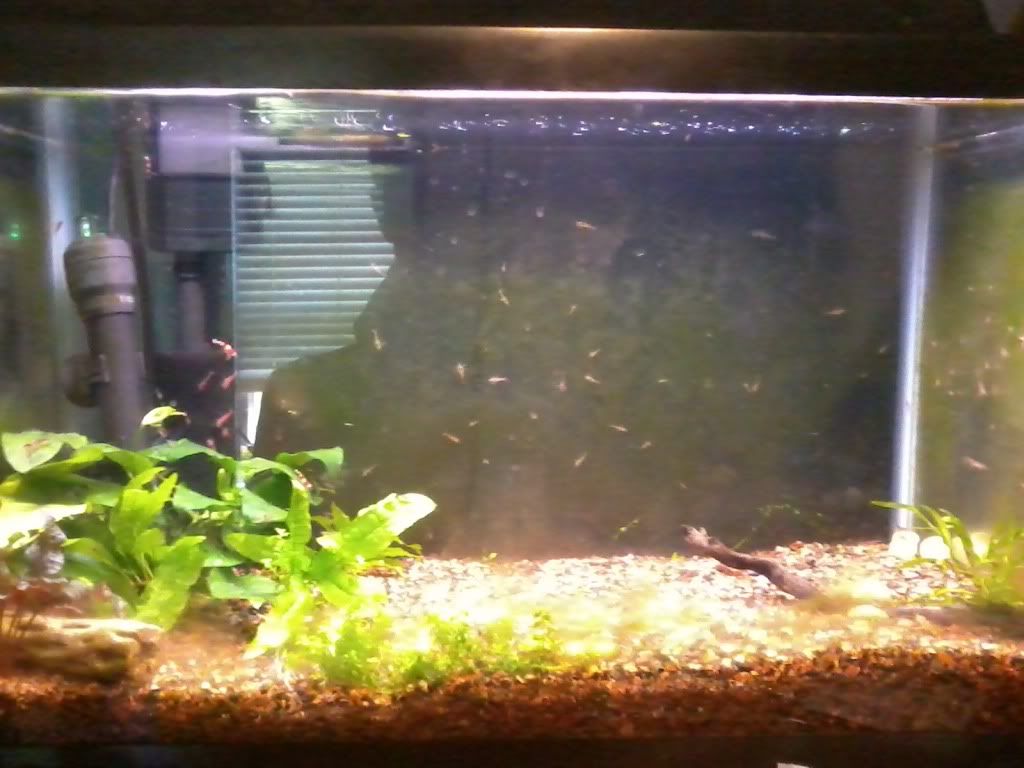 I also purchased CRS around this time to add some variety to the hordes of RCS. They eventually died out too. They bred and had one generation but I think the RCS out competed for food in the tank.
Sorry for the bad photos. All cell phone pictures.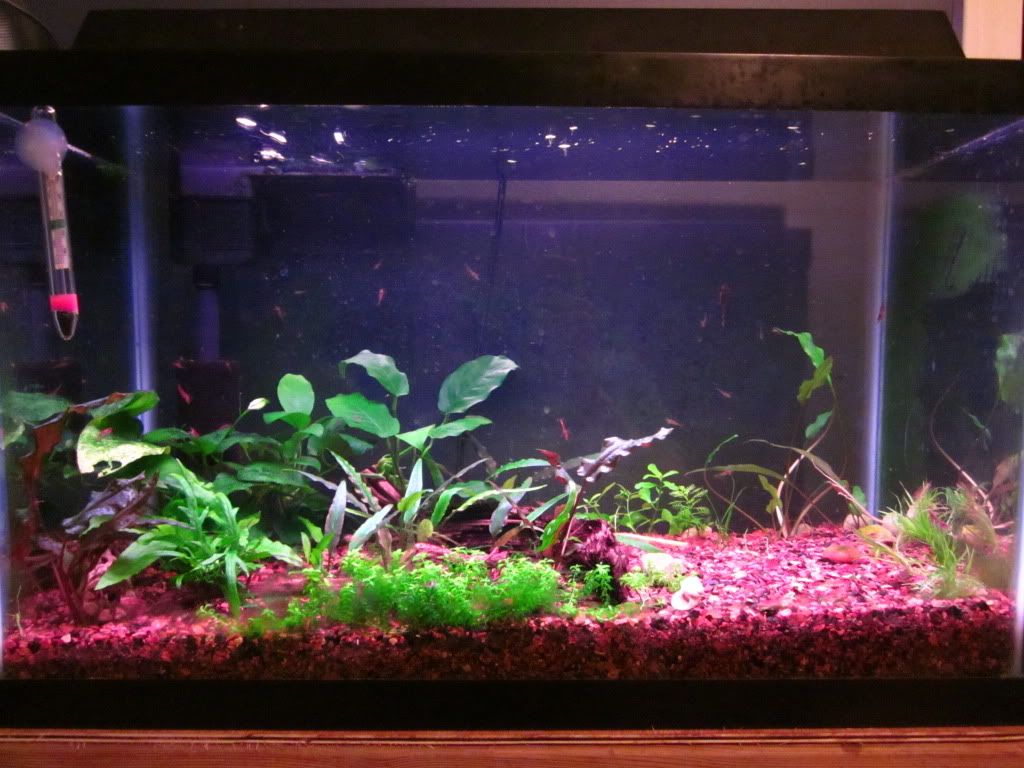 Then she was reborn! This is one of my favorite scapes I had of this tank. This time is also when i purchased Espei from msjinkzd. Where i also bought my crabs! I love her stock. I've bought thai micro crabs, amano shrimp, oto cats, and t expei from her. All seperate occasions i think.
T. Espei in the tank! Once again im sorry for quality.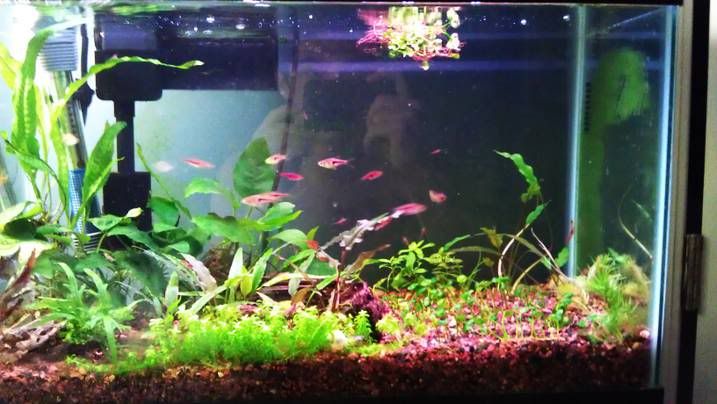 Sittin next to my old bowl. I wish i never took her down!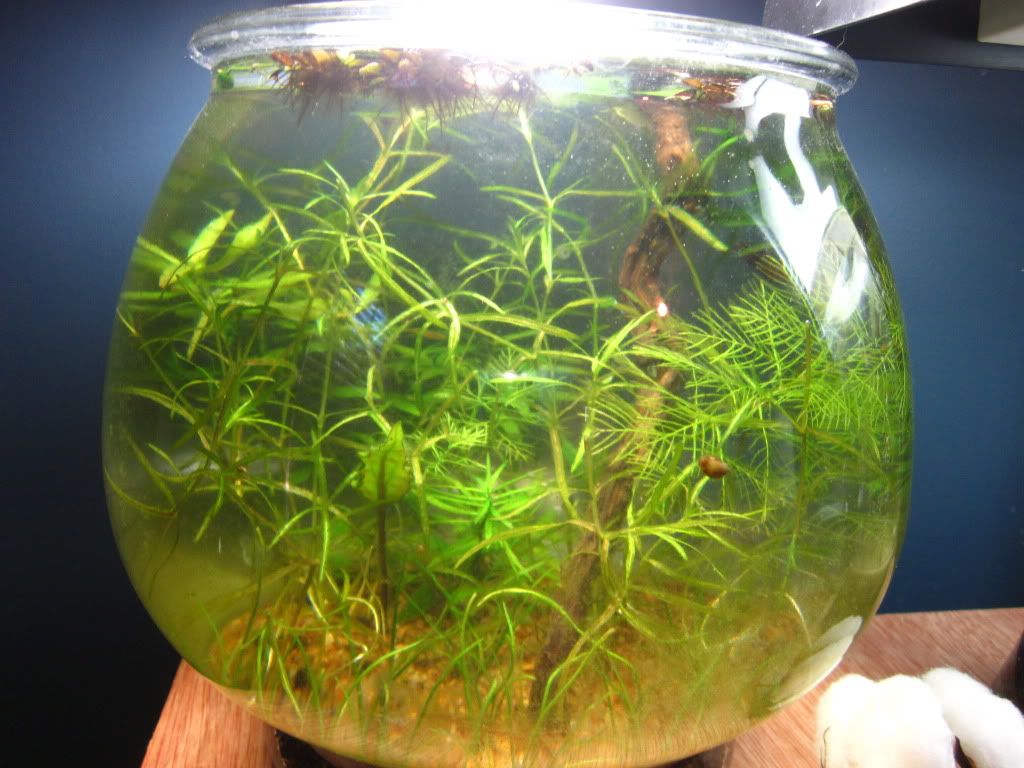 Became lush as well.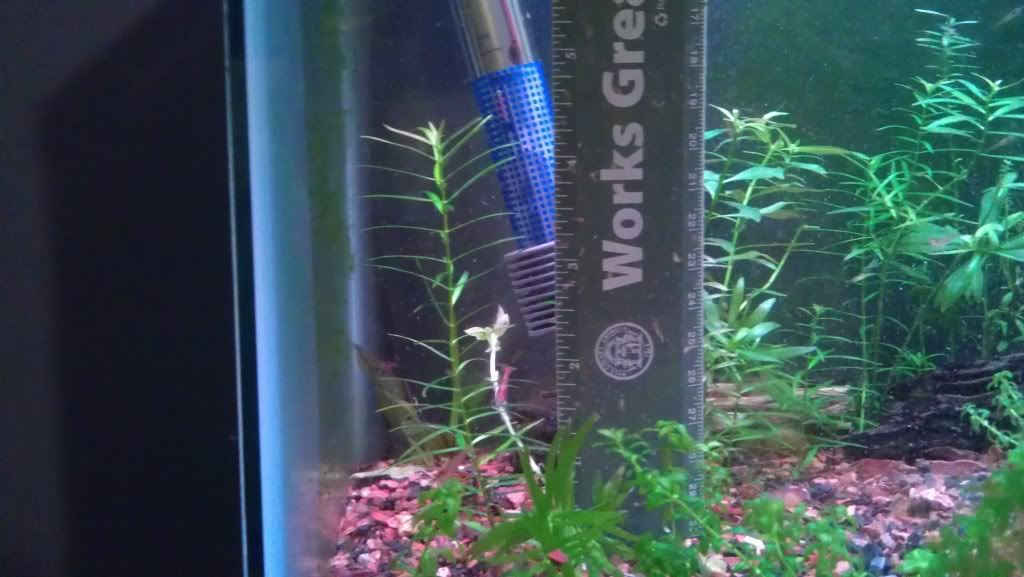 Around this time i was doing some testing for dogfish's natural tabs. They worked well but this was a DARK time for this tank. Literally dark lol! SO MUCH guppy grass took over the tank. The substrate of the tank was almost completely dark. It killed many plants, but I was so busy with other things in life. No pictures here, sorry. I had nothing to be proud of. I almost dropped the hobby.
And here she is today. One moment. I have to upload this from my phone
Video of the male this afternoon!
Too funny! I just commented on it. Why don't you try putting some oak leaves or IAL's in there to see if you can get a mircrofauna started?
Hmm I should. And I saw lol. I did not tap the glass! I do have ials. Let me get some soaking.
Got her soaking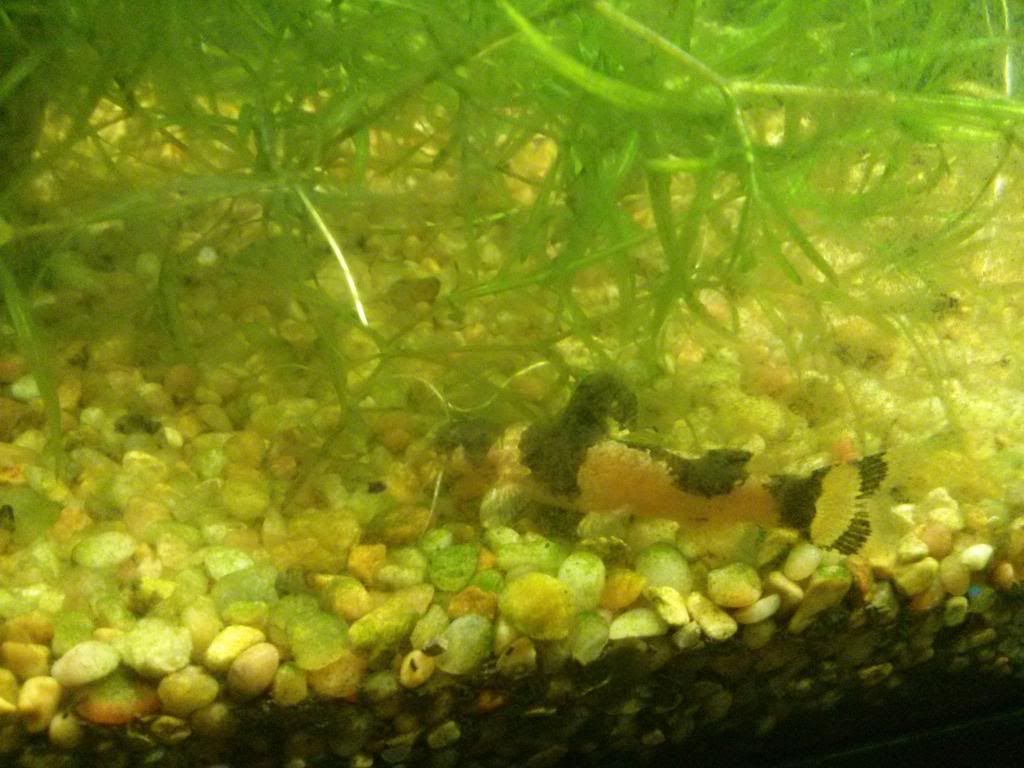 .
I have 5 of these poor guys who have been sharing a 10 gallon waiting for this 55 Gallon. TRUE SA Bumblebee cats. Love them.
So I was thinking about the stocking of my 55. I was thinking...
10 Amanos
5 SA bumblebees
8 Glass cats
and a pair of electric blue german rams.