5 Gallon 1st Dirt Tank
---
Figured I would try and do a journal on my first dirt tank. I am hoping for help from you all with sugestions on anything. I am planning on doing a low tech tank. I saw this tank at my lfs and for $15 I though it was worth it. I also bought an Aqueon glass top thats says it will fit 16" tanks but it is a hair to big and will not fit without some kind of modification. Or I can just leave it out. That is my first problem. I tried to illustrate in the pics below. I'm open to any ideas to rectify the problem. I was thinking of cutting the plastic of the tank top with a dremmel or razor, but im not sure if I want to ruin the tank like that. I may just go with out the lid. Not sure what Fauna or Flora I am planing on keeping yet.
Here are my current specs
Tank: 5 gallon Deep Blue tank
Lighting: 6" Clamp light with 6500K CFL
Substrate: Miracle Grow Organic top soil. I dried and seperated it a long time ago, not sure if that matters. Play Sand Cap.
Filter: Foam filter. see pic below.
Heater: Theo 50 Watt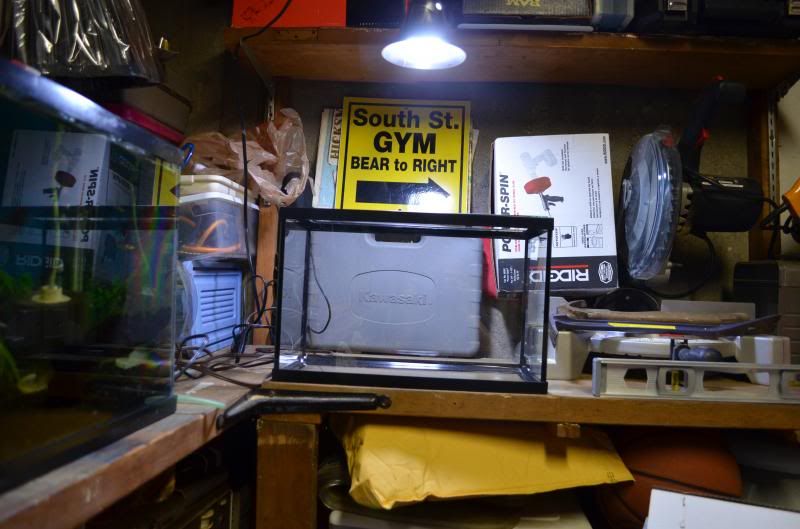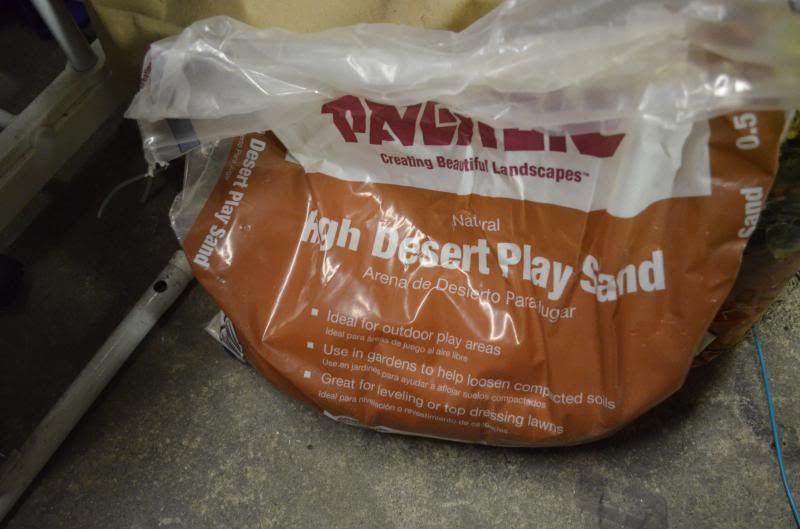 Here is the overlap below on the lid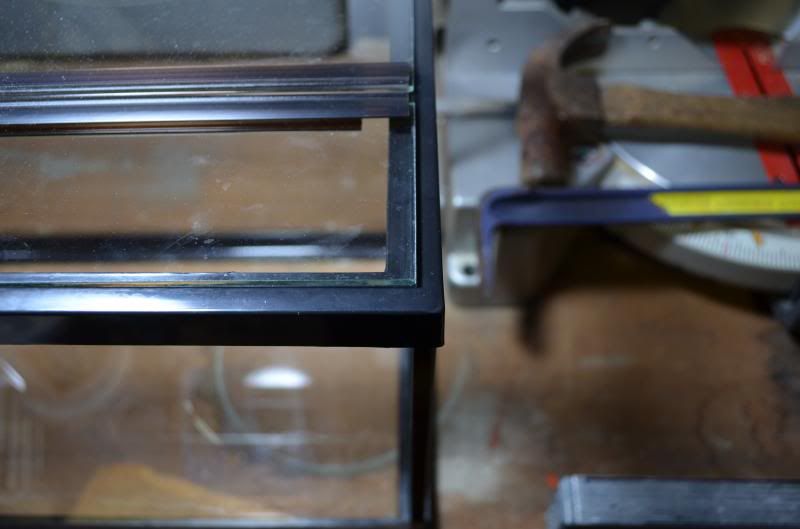 How it should look. Dont mind the chip that happened while trying to force it in. Not a good idead by me. Thank it didnt hurt the tank or me.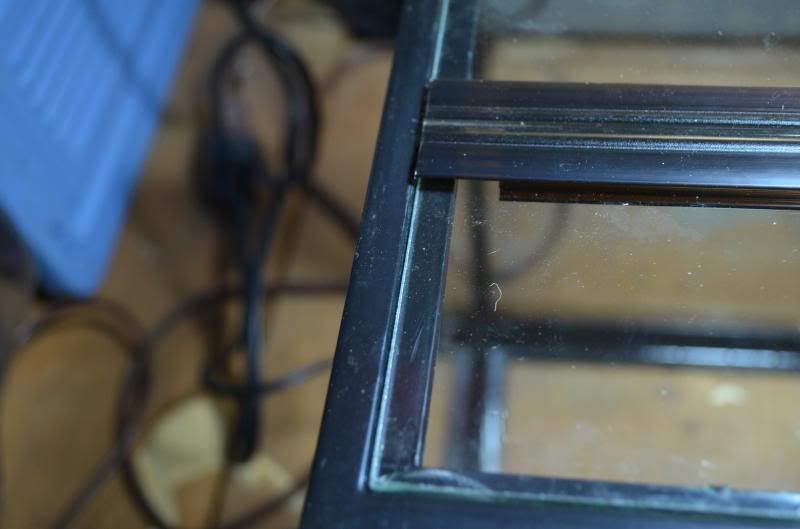 Those bulbs are good. I used two of them in two of those shop light domes over my 20H before I indulged in a Finnex Ray2, which I have to mount above my tank. When I had the CFL's, I got a lot of good growth and the tank looked nice.
They are good. I've used them before too. For now I'm not going to worry about the lid. Next step is going to be rinsing the sand. Also I need to brainstorm some aquascapeing ideas.
5 Gallon 1st Dirt Tank
---
Nice I almost bought those same bulbs from lowes. I'm contemplating using cfl bulbs vs led right now for my 20 long I'm building.

Hope you have some good results with em!