New 56g tall Angelfish tank
---
A few days ago I bought 3 Angelfish from a local breeder. The big guy is a silver angel and the twins as I call them are mystery Angelfish as of right now. Anyway I don't have all their plants in the tank yet but hopefully the plants will be in this week. So I'm sorry if the tank isn't real pretty right now. Anyway here's some pictures.
Re: New 56g tall Angelfish tank
---
Nice looking angels

Sent from my SCH-R720 using Tapatalk 2
If the darks are as black in person as the photo then the "mystery" Angelfish are "DD" (double dark).
Fish containing 2 dark genes (D) typically show a completely black body and many have blood red eyes.
If you can see stripes (even the shadow of striping) then chocolates or dark hybrids (mixed mutt puppies) would be the common terms. Some use the term 'streaked' dd but (imo) that's homemade bologna.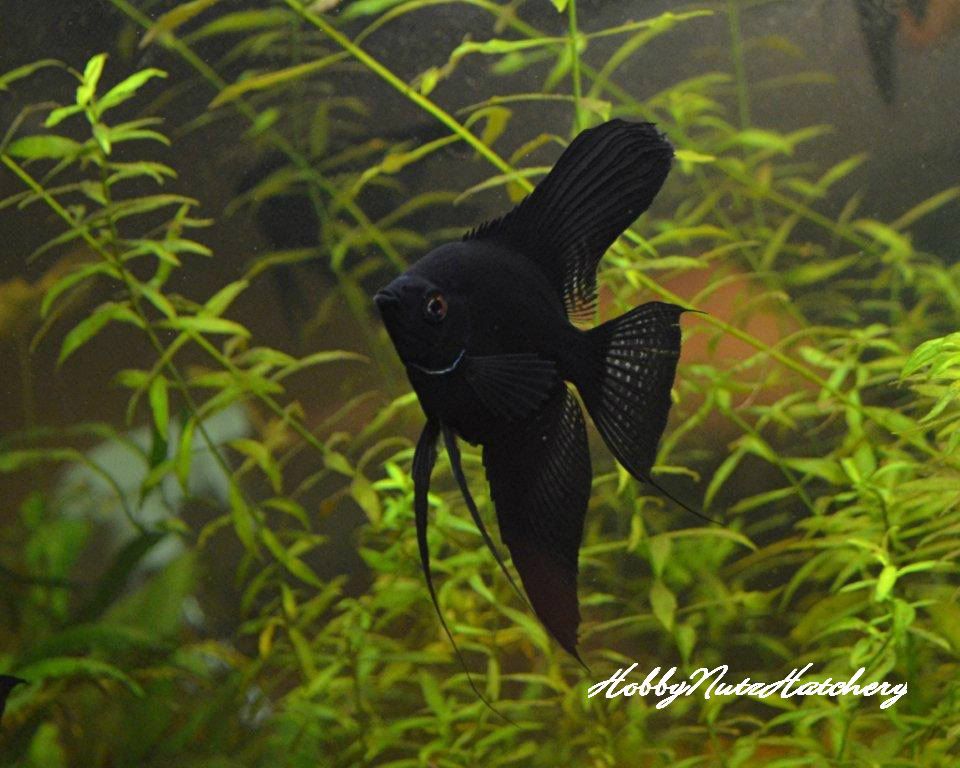 TAFF II monthly photo contest June 2012 was Blacks and one of my DD won.
What you have look to be very healthy fish
---
The Fraternity of Dirt
If at first you don't succeed,,, keep kicking it
RubberSideDownOnTheLanding,
2-75g planted, 5-55g planted, 5-20g planted, 110g w/30g sump, 8-10g,
Refugium,
doghouse/newbie
2012 update adding table top pleco pans & a 90g (Nutz)
---
Thanks for the information and the comments about my Angel's.