Planted Member
Join Date: Feb 2013
Location: Eaton Rapids, Mi, USA
Posts: 267
Aqueon Evolve 8 - Freshwater Planted
---
This is the tale of my Aqueon Evolve 8. My wife decided for valentines day she wanted to get me something that i've talked about for a long time - a puffer.
first we were thinking about a figure 8 but i ended up deciding on a dwarf puffer. I wanted a planted tank, because they are pretty self sufficient maintenance wise compared to fish only tanks. some ferts once in a while, some food for the fauna and the occasional water change. sounds good to me!
i've a 36 gallon bowfront that is planted that i have been keeping for a bit over 4 years now, but i've never had another tank, nor a tank this small.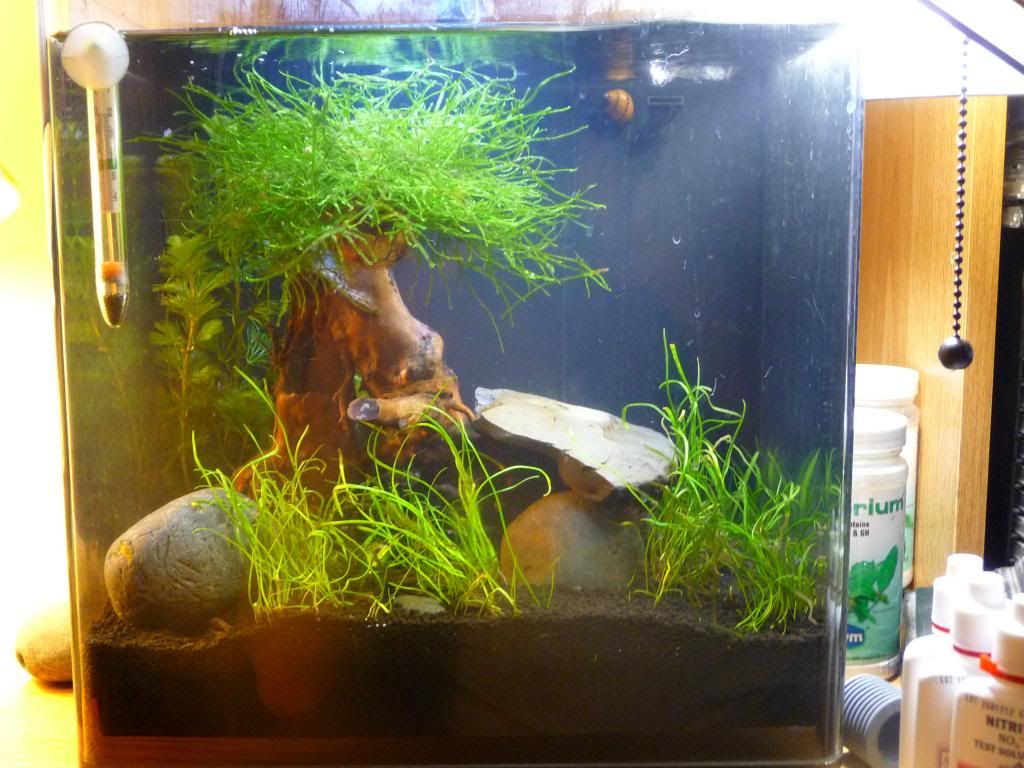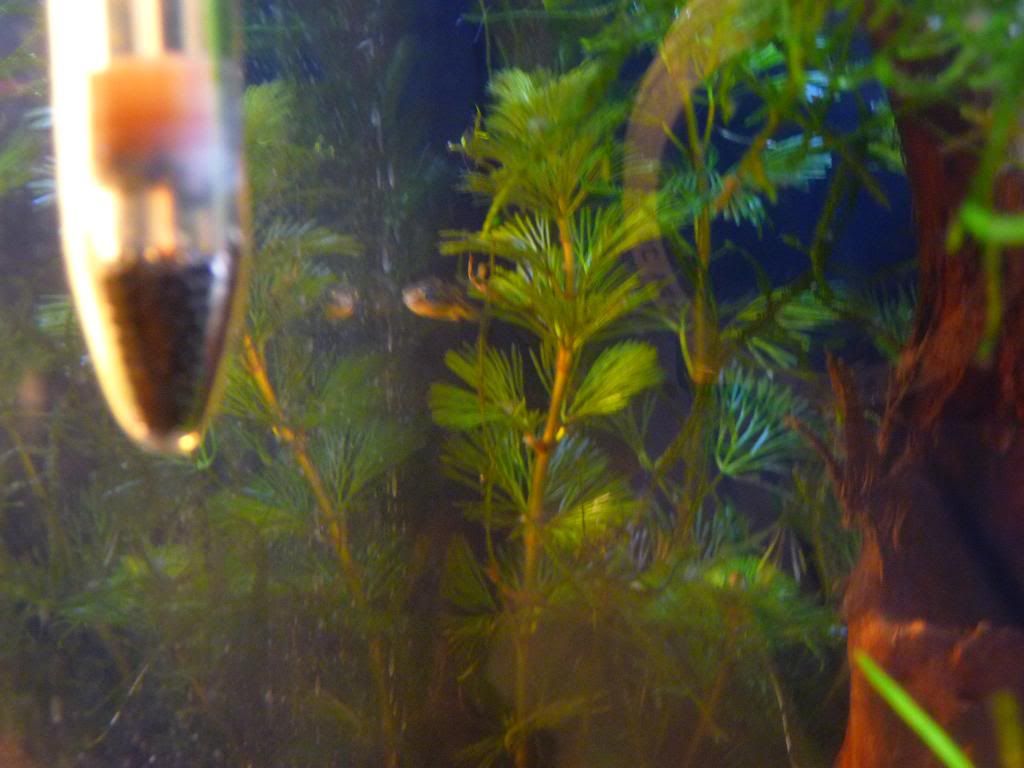 this tank has about 3 inches of fluval shrimp substrate, with several pieces of river rock and a piece of slate forming the "shrimp cave" it was supposed to be the "puffer cave" but he decided he would rather sleep in a hole on the driftwood.
the fauna currently consists of:
puff, the dwarf puffer
2 amano shrimp (that thus far appear to be friends, not food)
a ghost shrimp
2 oto just added yesterday
and
a single nerite
I have several plants including chain swords, micro blade swords, java moss and .. something that i thought was hornwort that now i am pretty sure isn't! (back right corner)
i'm currently playing with lighting and ferts, the stock LED puts out good light.. in a spotlight. i think i am going to pull it entirely and put a shop light with a good watt CFL in there instead. currently i'm using my 6500k bankers lamp to supplement lighting on the side of the tank that isn't get very much light from the LED.
ideally, i'd like to have another fixture like the one on there, as i like it alot, but i'm pretty cheap so unless i happen to find a deal on one, there isn't much chance of that happening
where is the tank going to go from here? i don't yet. i am thinking of more lights, co2, shrimp, sharks, whales and submarines
Looks good. Welcome to the world of MTS