Algae Grower
Join Date: Feb 2013
Location: United States
Posts: 11
Busted!!!....and they said that they wouldnt eat my plants at all...im actually a little upset about this..seeing as how i love my plants..and also really love my ugly snails :/ this is a tough call..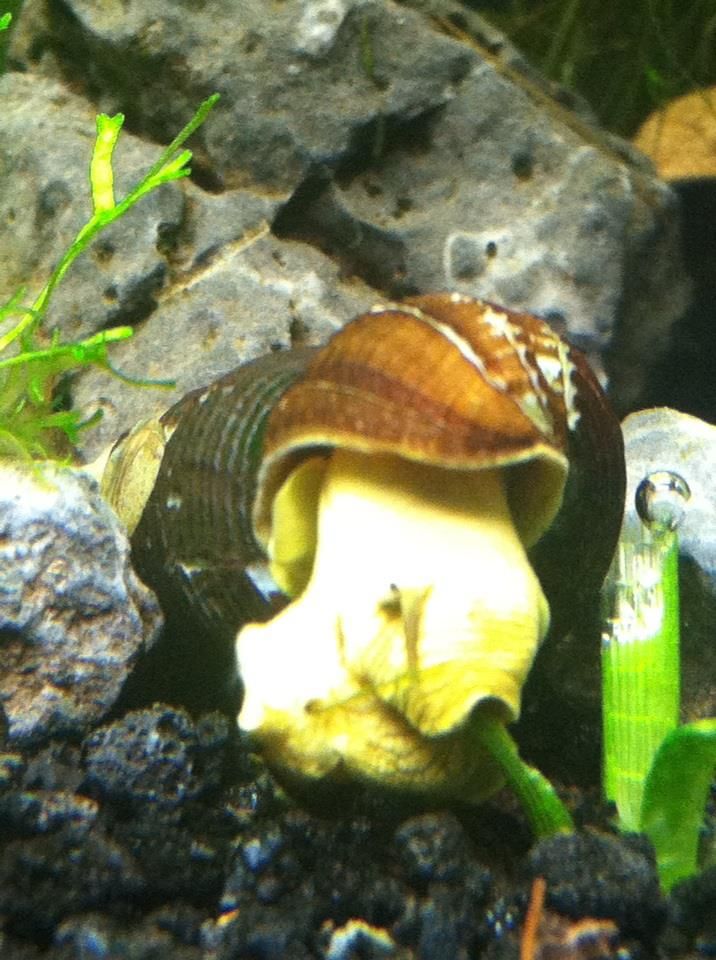 Algae Grower
Join Date: Feb 2013
Location: United States
Posts: 11
I had to get rid of my Snails
im very upset...there now in my 5 gallon until i can find a better home...ugh this sucks
Planted Tank Obsessed
Join Date: Feb 2012
Location: Fort Knox
Posts: 410
Bummer about the snails! I hate getting attached then realizing that something won't work in your tank (went through that with a paradise fish)

Where are your currently stationed? If you don't mind me asking, my husband is currently active as well. Best of luck!
---
*I'm Barbbb girl, in a fishy world! No more plastic, It's fantastic!*
Algae Grower
Join Date: Feb 2013
Location: United States
Posts: 11
i dont mind at all...im stationed in Fort Drum NY...where its snowing n cold every day...gotta love it tho! lol and yes it does suck