46 Gallon Project!
---
So finally got most of my stuff for my tank and I'm slowing setting it up!\
Posted up a video of my tank instead of some pictures! Feel from to comment and w/e people do on youtube!
2/12/2013
Started with soaking the organic soil for 2-3 days to get all the floaters out, then laid that down for the bottom layers, then got a think layer of flourite and rinsed it out thoroughly, then a nice layer of eco-complete, and waiting for my black sand flourite to show up so I can cap the whole thing off with 2 inches give or take a couple cm.
I have a 46 Gallon Bowfront with what I believe is at least a 150W Heater, 1 AquaClear 50 Filter I'm using on low flow for now because all the filter media had been used in a good clean established tank, a AquaClear 70 for my main filter but probably just run on low as well, and finally a Marineland Reef Capable light.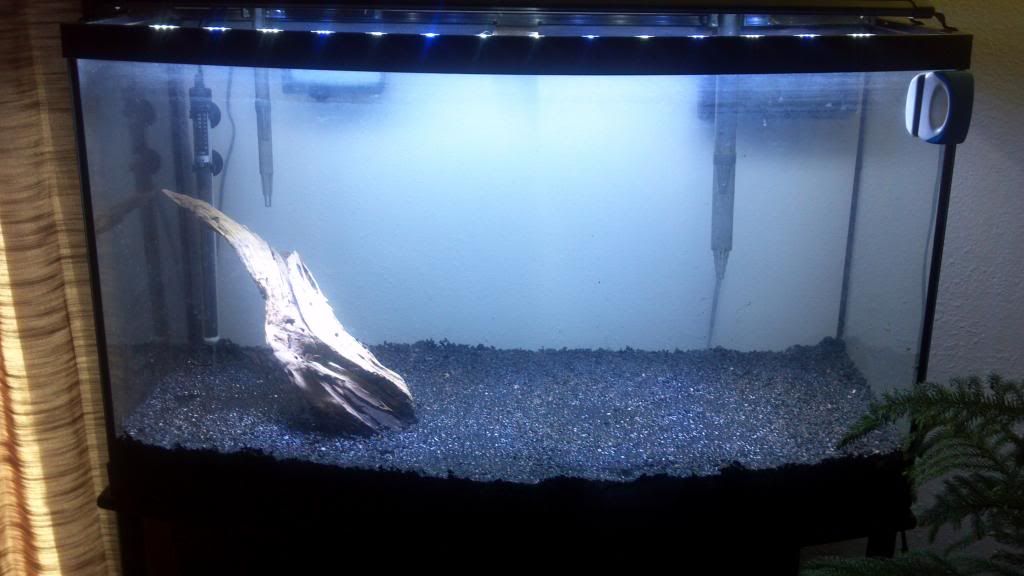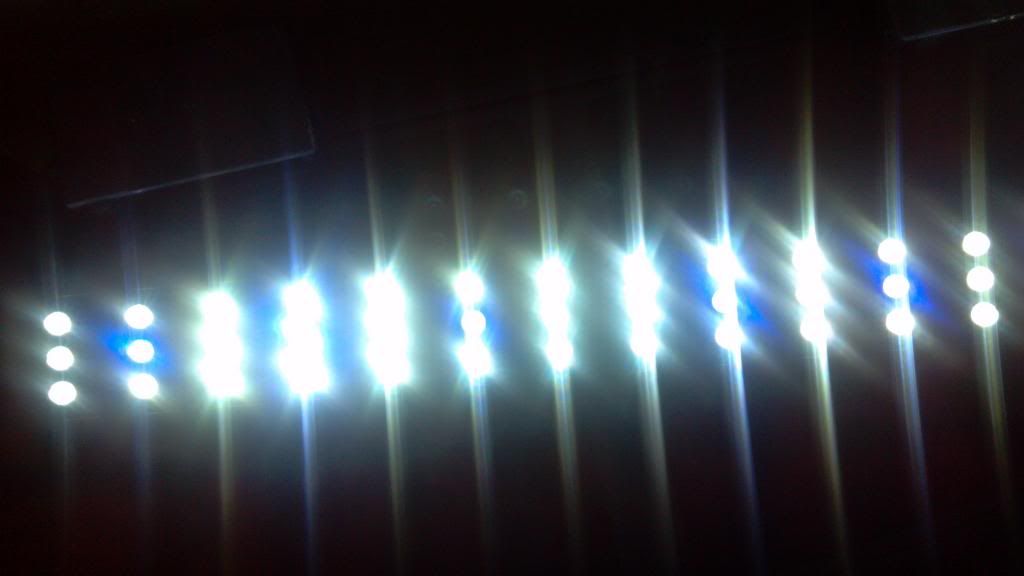 2/2/2013 Photo Update!!!
So I got some of my plants and still soaking my drift wood to get the tannins out, and got my tap water tested and it was terrible at both places it was tested at so I got plant water for pretty dang cheap at AquaTouch just to be safe and 20 bucks didn't break the bank and I was able to fill up all my tanks with the water I got. So when I get more plants and add the driftwood I will get a update then another after I start getting fish!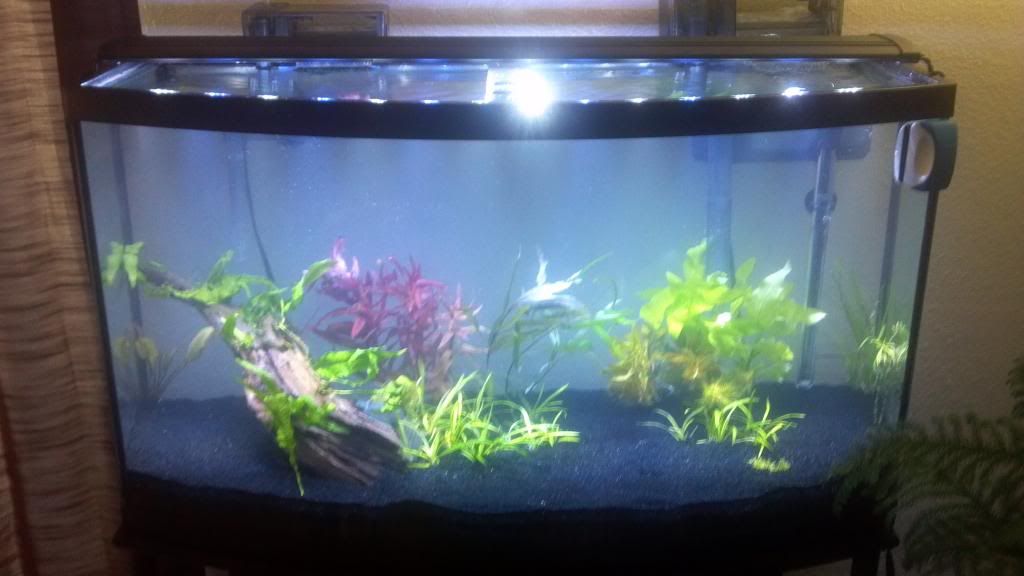 2/3/2013 Adopted 2 Neon and Red Flame Gourmaies from someone who was giving them away and they we're gorgeous and didn't want them to get stuck somewhere they wouldn't be taken care of due to them just being free! I also surprisingly found a Anibius Nana for cheap at Petco on Happy Valley, add the extra driftwood since it had been a few days since nothing was leeching from them. I also found my old filter media for my 50 Gallon filter to help speedup cycling the tank along with the fish and various other things in the tank.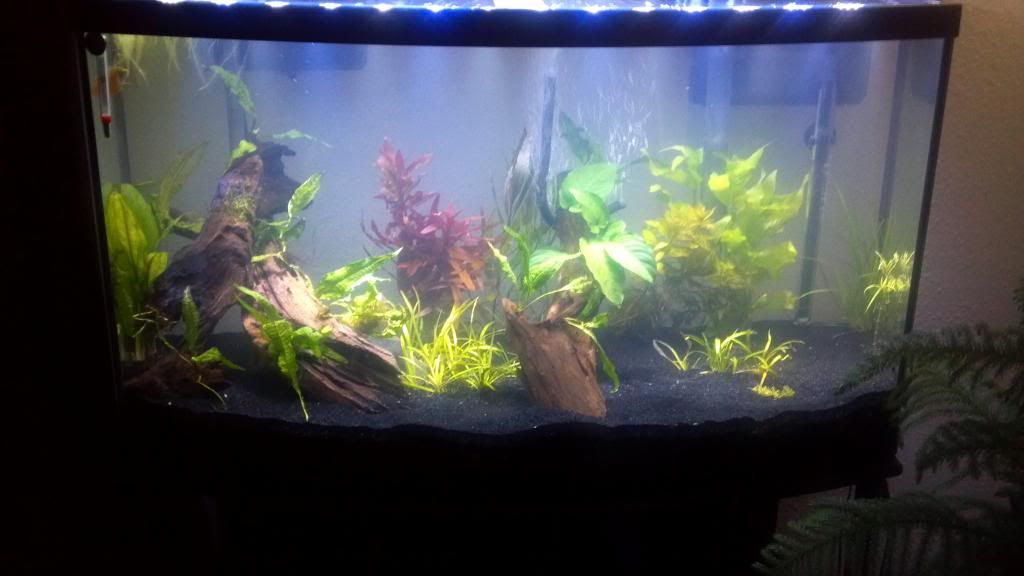 2/4/2013 The tank is cycling really fast and all levels are looking great thus far, I added one small pieteit plant on a rock in the back and a few rocks I bought just to fill in some of the empty bland spots.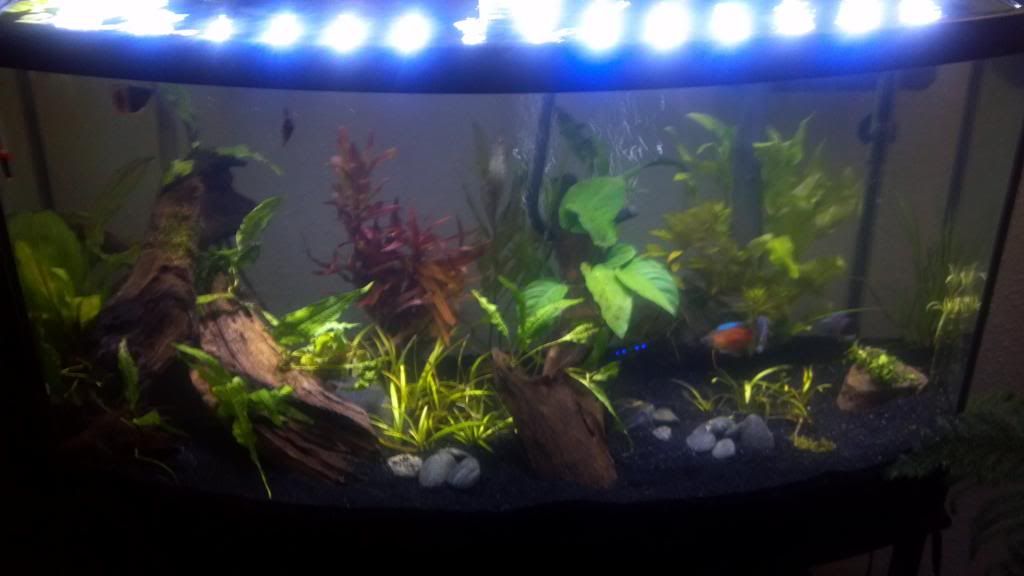 2/7/2013 Last major change done to the tank before I add the Co2 to the tank which wont show to much, but I got 3 otto cat fish and they've already made a good diffence in the algae I had growing and I got 3 amanos for my cleaning grew as well for 2 bucks each at petco!