Planted Member
Join Date: Nov 2012
Location: Honolulu, HI
Posts: 173
PH - 6.5
NH4 - 0
NO2 - 0
NO3 - 40ppm
Is my cycle almost over? Will the plants itself lower the nitrate levels or is that only done by water changes?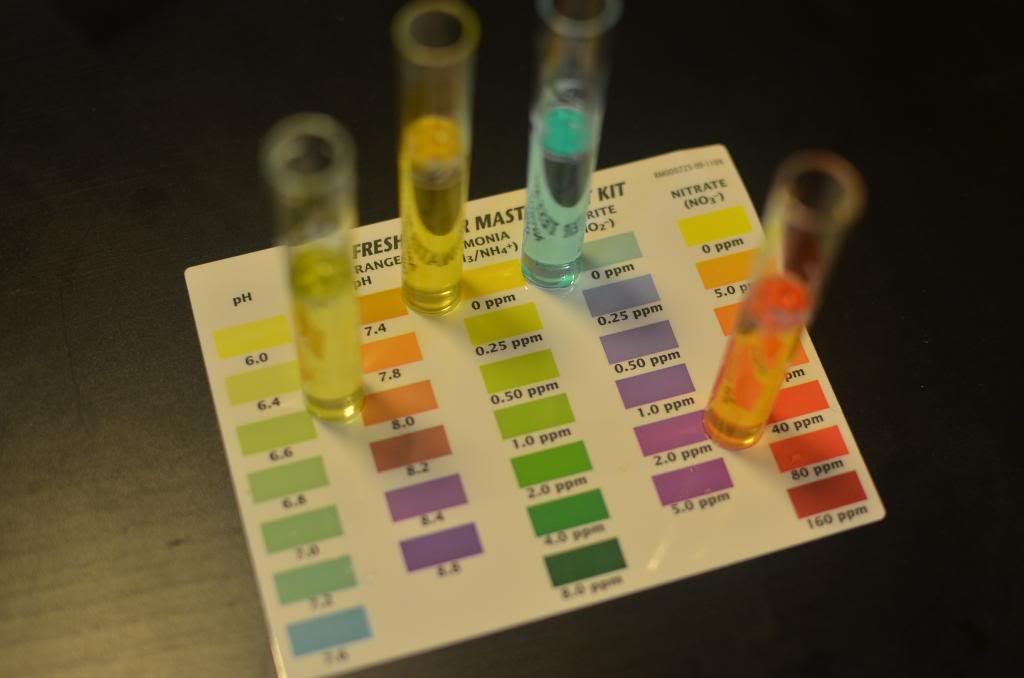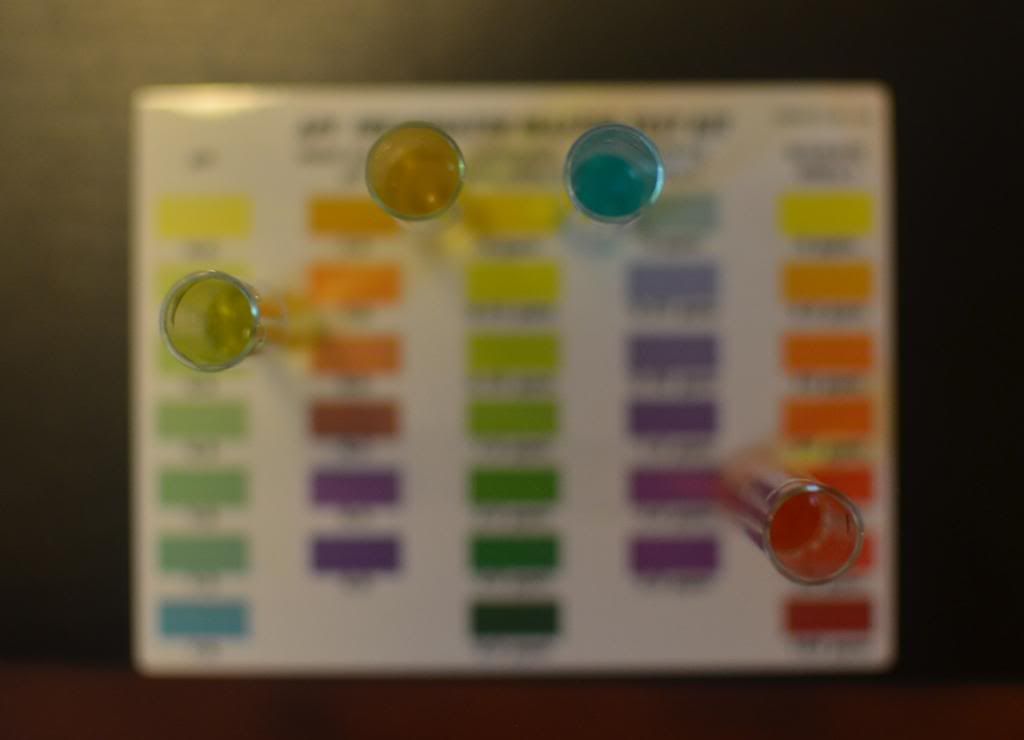 ---
Last edited by Knicolas; 04-16-2013 at

05:00 AM

. Reason: added
Planted Tank Obsessed
Join Date: Mar 2009
Location: Mililani, hawaii
Posts: 354
Knicolas
I dosed one pump each. The first week I was getting some algae but after that everything seemed to even out for me. Maybe lowering your light would help with the spreading of your HC.
Planted Member
Join Date: Nov 2012
Location: Honolulu, HI
Posts: 173
Since last weeks update, I stopped dosing ferts and added otos. They literally cleaned all the algae up. I have 0 algae and my growth has bounced back. I have lots of new and green leaves.
Planted: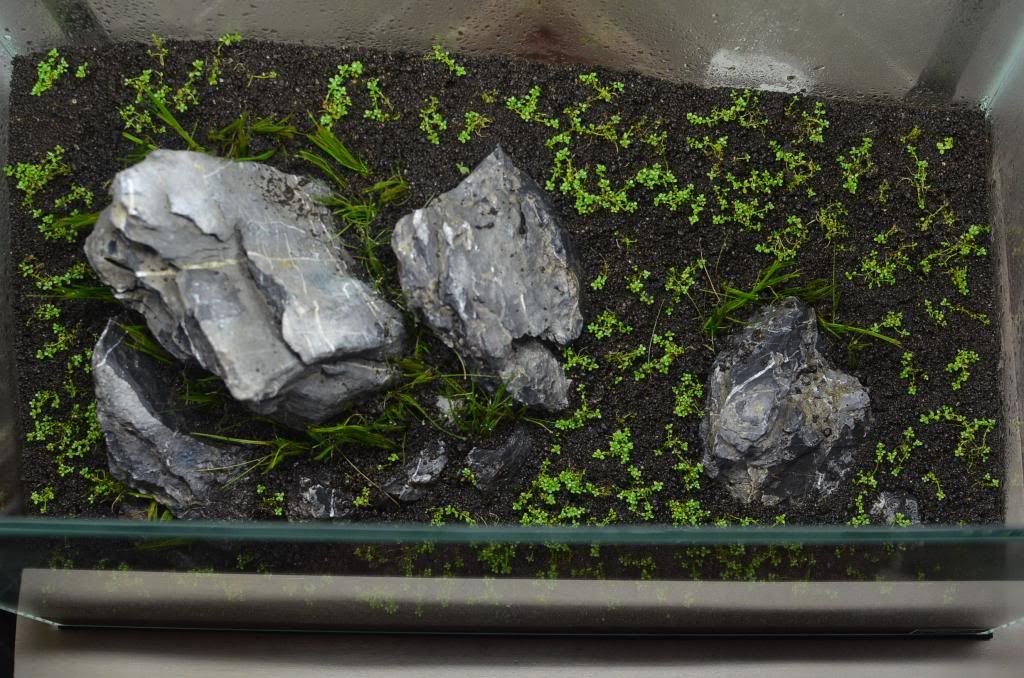 Week five:
Week six: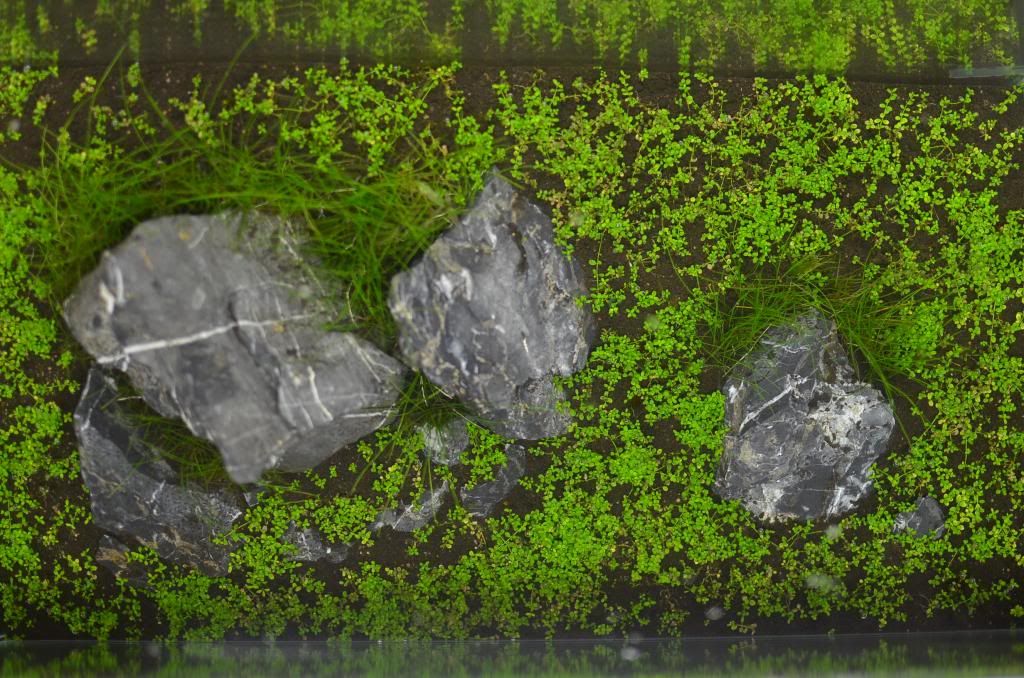 Week seven: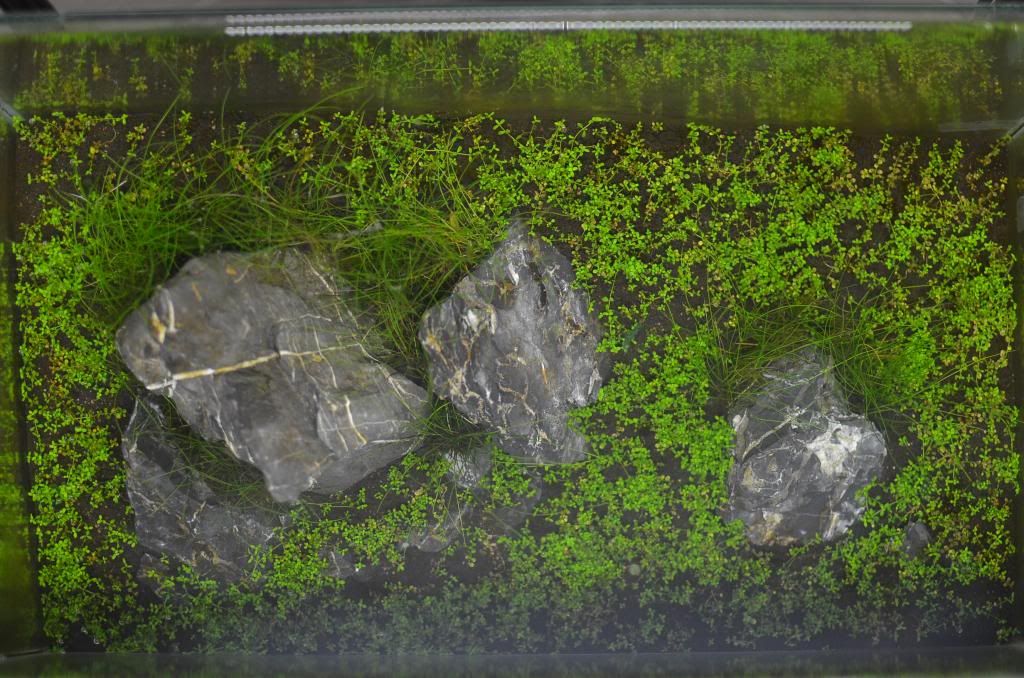 Week eight: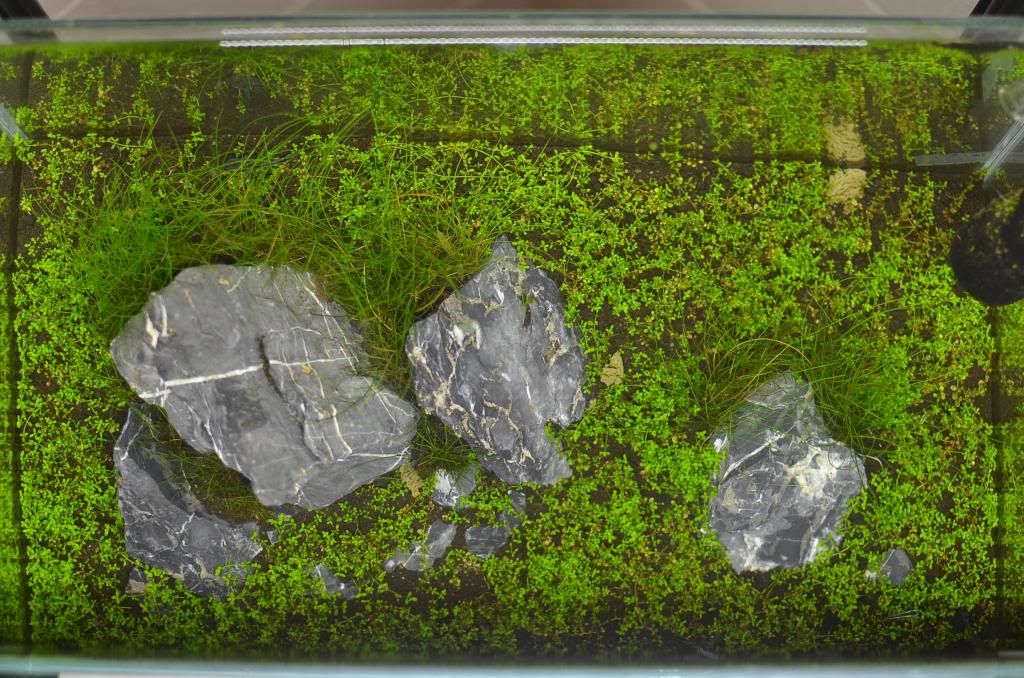 Planted Member
Join Date: Nov 2012
Location: Honolulu, HI
Posts: 173
Within the past week I've added 3 otos, 8 RCS, and 3 Cardinal Tetras. After each new addition I waited 24 hours and made sure my ammonia/nitrite was 0 to make sure my tank can handle the new bioload. I'll be adding my Cardinals a little slower since I think they will be adding to most of my bioload.
And because of my recent success I decided to take some real pictures.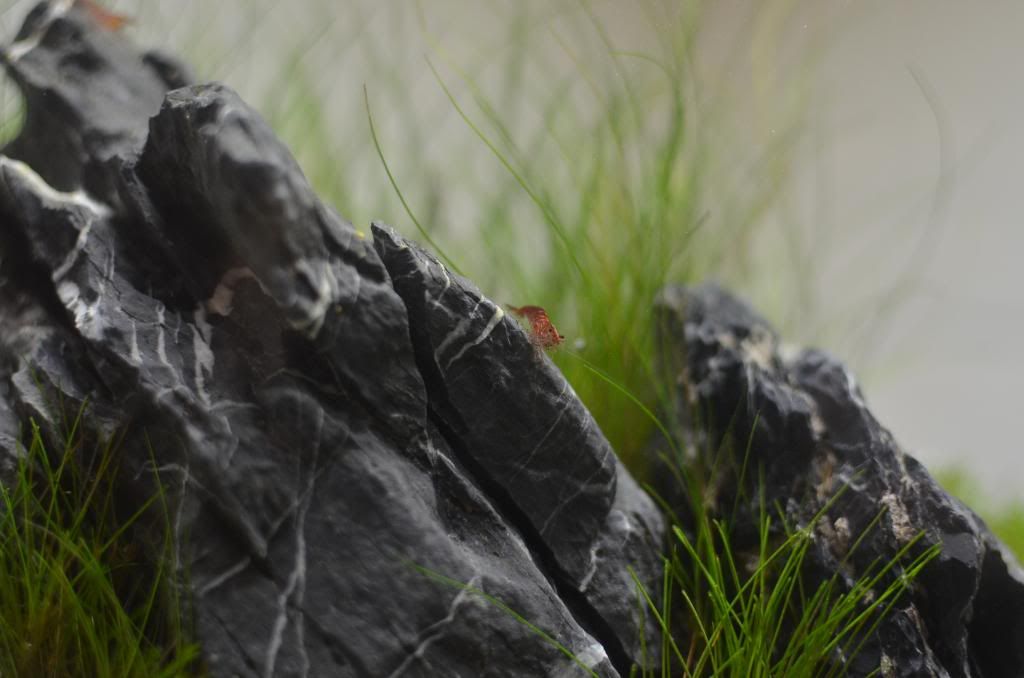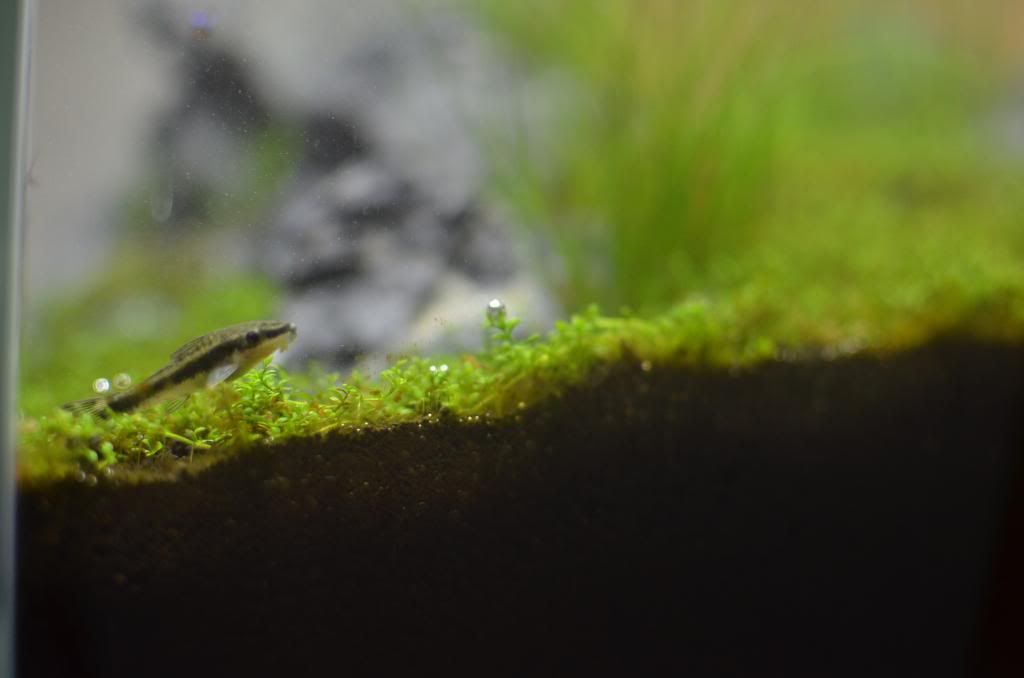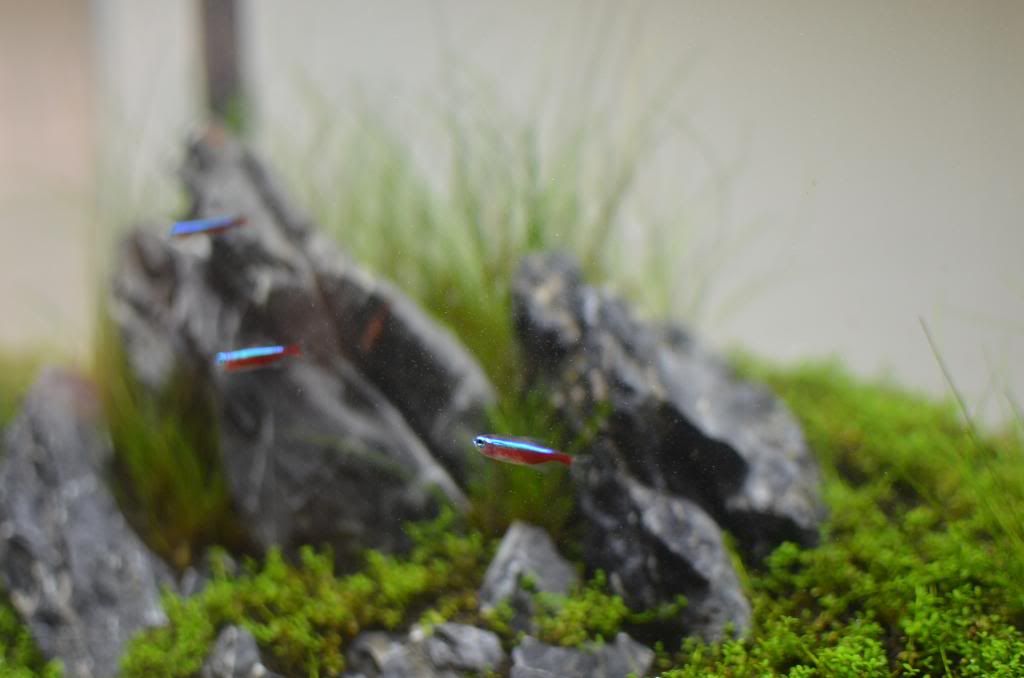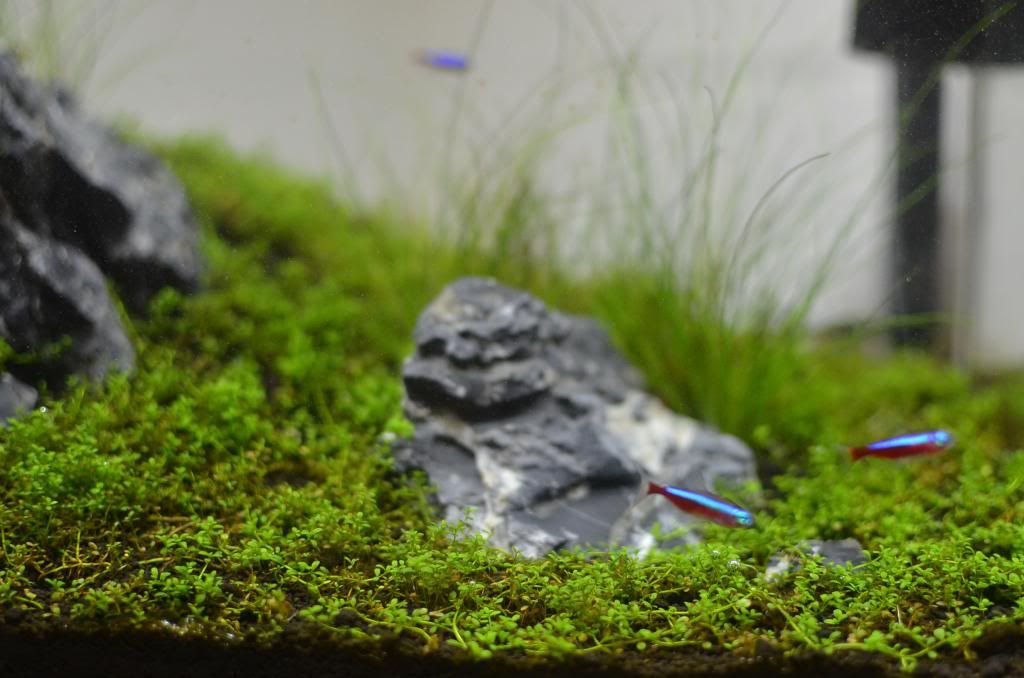 And finally a new FTS: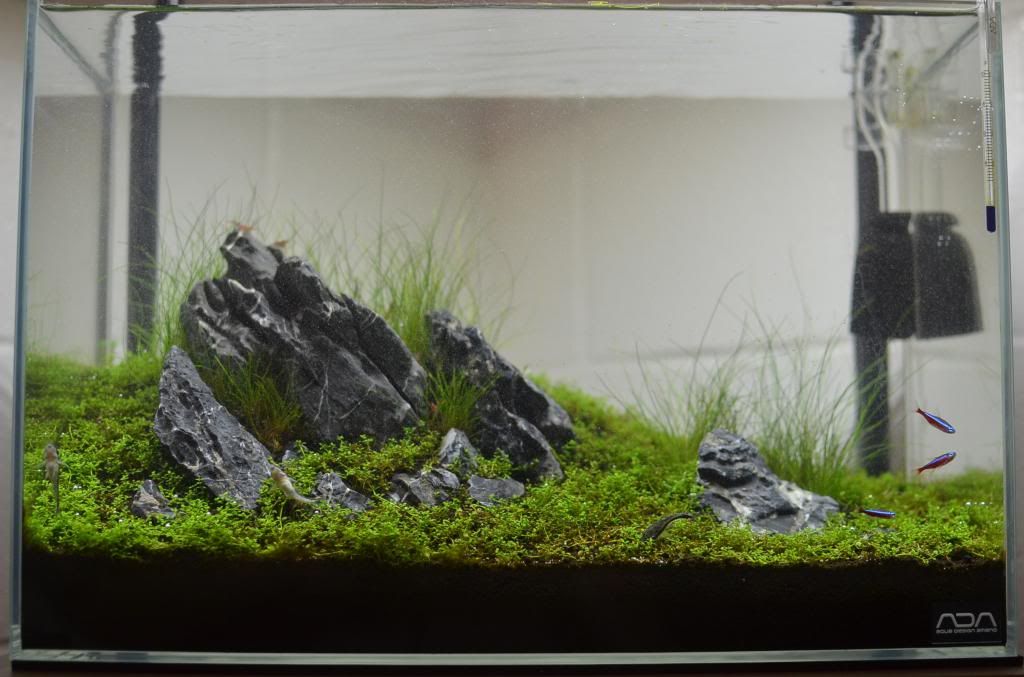 Planted Member
Join Date: Nov 2012
Location: Honolulu, HI
Posts: 173
So I never mentioned it but a week or so ago I noticed some slime (BGA) growing on my plants. Coming from the SW world, I thought crap, I need to do water changes. Everyday I'd do a small water change and manually remove as much as I can, but it always came back the other day. I didn't think much of it because it wasn't going out of control. Doing some major maintenance on my tank today, I turned the tank around to access some areas I couldn't see. To my surprise I found a whole colony of BGA. Finally, I did some research and found out BGA can show up with low levels of nitrates. O...M...G.... all this time I could have been doing more harm to my plants?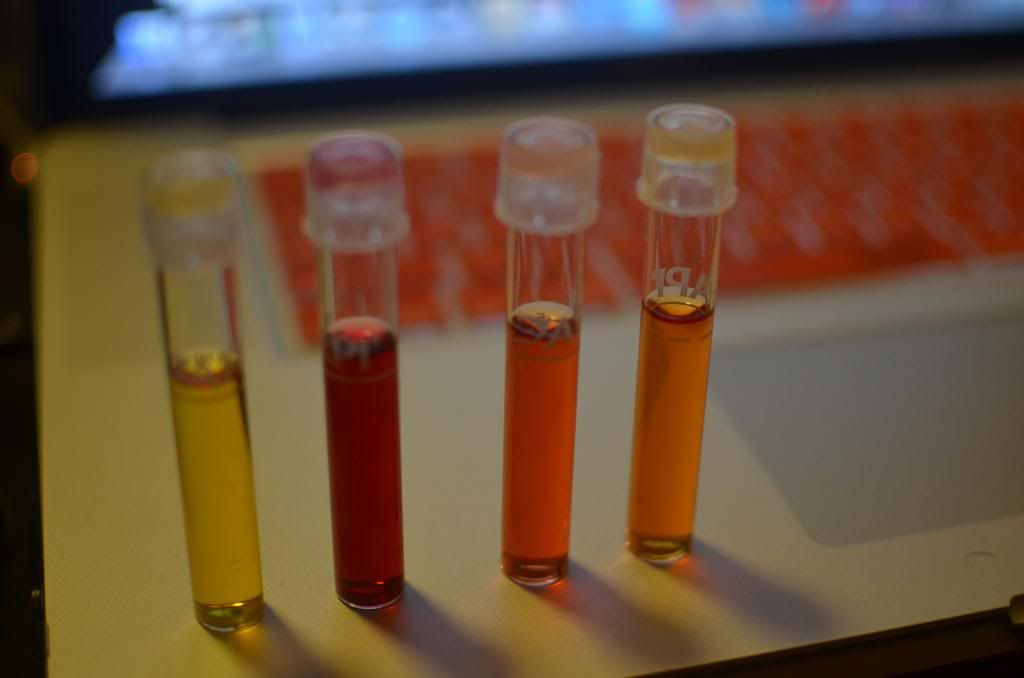 I quickly tested my nitrates and it was barely 5ppm. Not knowing for sure if N from pfertz is a source of nitrate, I tested a vial of the solution. Yes it is. I then dosed 2 pumps into my aquarium. I test the water 5 minutes later and it read about 40-80ppm. Crap! i changed about a gallon and then tested again. It reads around 20-40ppm now. I'm hoping this will significantly do two things: improve my plant growth, and solve my BGA problem.
I'm designing my tank now and I want to use the same 90 degree elbows you used on your canister filter hoses. May I ask where you got them, and what they're called?

How's the HC? I bet it's really filling in now huh?

I love the look of it but I can't keep up with the maintenance. It would always afro-up on me because I didn't trim frequently.
Planted Member
Join Date: Feb 2010
Location: USA
Posts: 220