Algae Grower
Join Date: Feb 2013
Location: Israel
Posts: 7
My 60L planted
---
Hey, just back to planted from reef, here is my new 60L
40*40*40
Co2 with electric shut off
Led light
eheim 2041 Hang on
ada substrate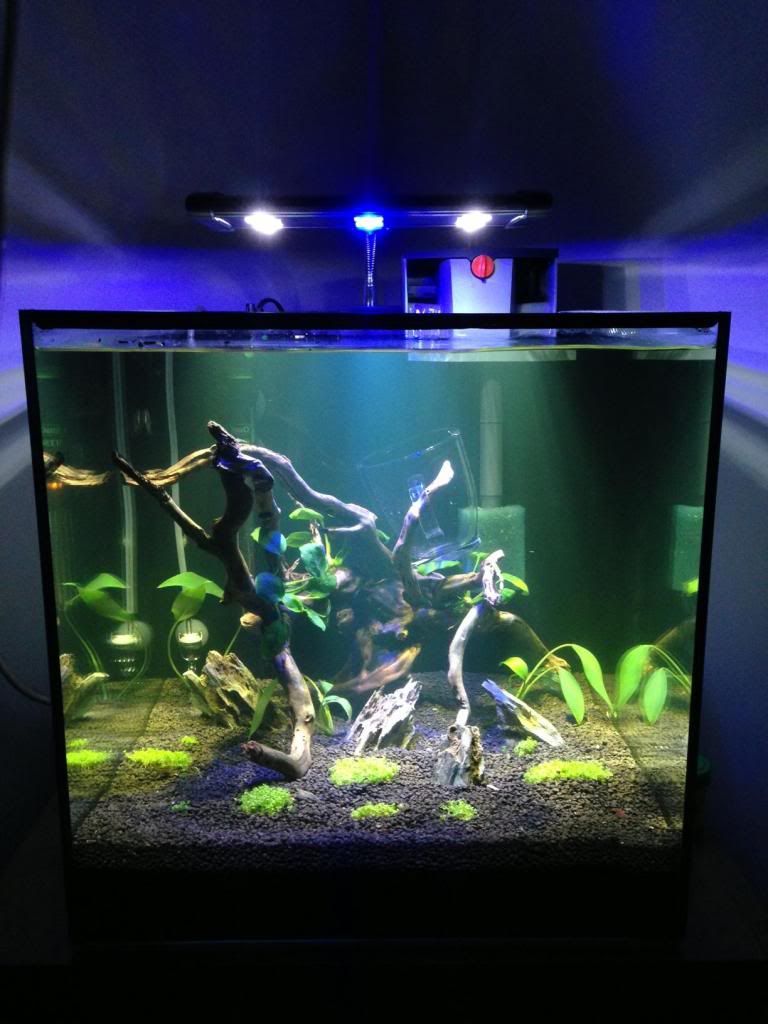 Algae Grower
Join Date: Feb 2013
Location: Israel
Posts: 7
The glass is on the log becuse its not sink yet.
Hi,
cup is fun to tank, HC is a beautiful plant, have problems with it?
---
If you want to be achieve something in life, work hard... nothing comes for free!
Algae Grower
Join Date: Feb 2013
Location: Israel
Posts: 7
So far no problam but its only 3 weeks old.