Algae Grower
Join Date: Feb 2013
Location: Martinsburg, WV
Posts: 40
Here is a quick update. Dubsmacks was kind enough and hooked me up with a few starter plants and HighDesert has some more in the mail for me! I picked up what I hope are a pair of Bolivian Rams from a LFS, they had great color at the store, and I'm hoping I that they have that bright red come back here soon! Can anyone confirm If I have a male & female? I tried identify anatomical differences and picked two that didn't appear to be the same.
All the danios are still zipping about.
Dub, if you could give me a run down of what I planted left to right? I know I put the Java Moss on the log, and the far right is Java fern & Amazon sword.
And now for pictures!
I think this is the male..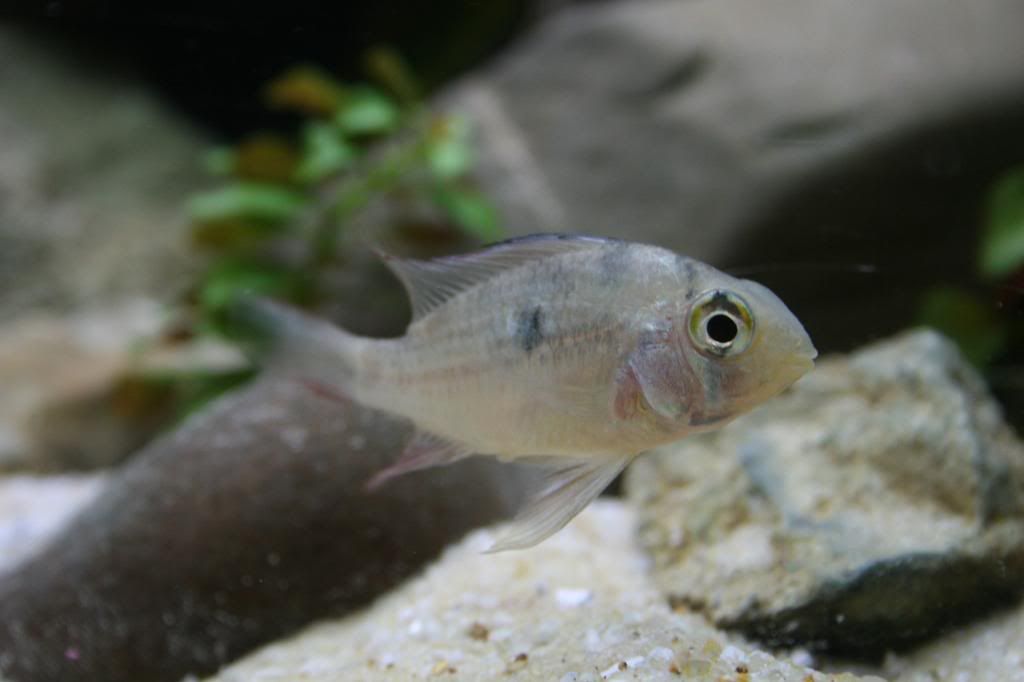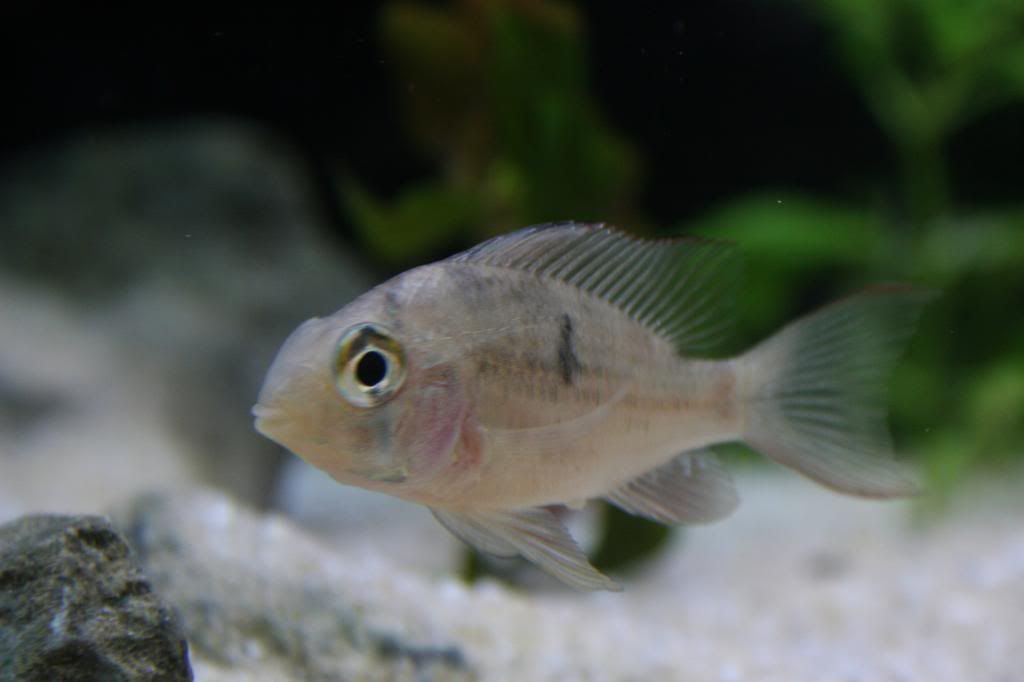 Female?
And the full tank shot.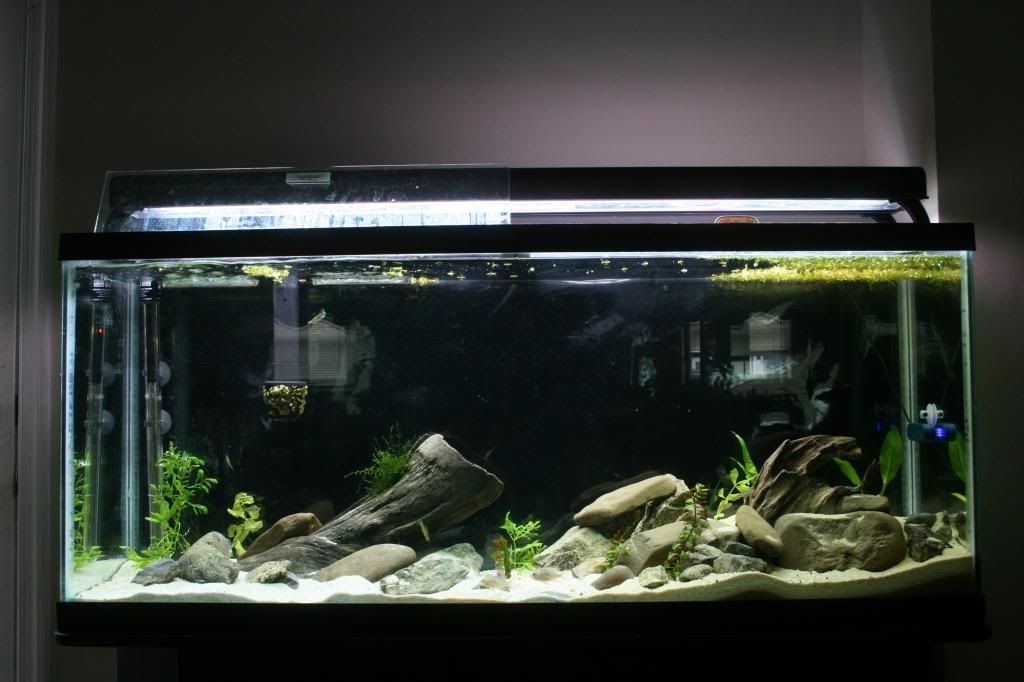 Algae Grower
Join Date: Apr 2012
Location: Elkton, MD
Posts: 103
All the way to the left is water wisteria. I think what's next to it is some kind of rotala but I cannot verify that as I never positively identified it in my tank. I can't see the others well enough to tell you where they are but the one with leaves that are green on top and red on the bottom are some species of ludwigia. I think that is pretty much it. If you or anyone else needs some I will gladly sent some for $7 to cover shipping. My tank is way too overgrown. Hope you enjoy your plants!

-Trent
Algae Grower
Join Date: Apr 2012
Location: Elkton, MD
Posts: 103
Btw if you want fast growth of the wisteria, in my experience you can cut them about 3/4 the way up the stem and plant the part you cut. This will send out lateral runners from the original stalk that cover a lot of area in a month. With that stuff you can even plant a leaf that has been broken off and it will grow. The salvinia minuta on top should just grow like crazy anyway. The ludwigia you can do the same as the wisteria one it reaches a large size but sometimes it sends out buds anyway. When I got my java moss in December, it was about half the size it is now so you could expect the same growth rate.

Anyway, where did you get your fish? I would love to get some of my own.

-Trent
Algae Grower
Join Date: Feb 2013
Location: Martinsburg, WV
Posts: 40
A lot has changed! I moved!
I have more plants, and am finishing up hopefully my Pressurized CO2 set up this weekend! Photos to come!
Algae Grower
Join Date: Apr 2013
Location: Orange County, CA
Posts: 136
Algae Grower
Join Date: Nov 2013
Location: United States
Posts: 13
I know this is a somewhat old thread, but I am just looking at starting my own tank and this is a great start that I would love to see for my own. Can you post an update and maybe some new pics?

What kind of sand/rock is that at the bottom? Do you think dwarf hairgrass would work in combination with this type of setup?