65gal planted ~{56k Warning}~
---
I thought I would share my 65gal. I have had it for a while and I thought it would be fun to see the stages it went through. ATM I am doing some changes to it so the last pic is older. Like most of us I never feel a tank is done/perfect, like everything it is a living thing and changes on a regular basis.
Specs:
65gal
Rena XP3, Jebo 828
300W Jebo Heater
2x96W 10,000K
4x28W 6,500K
Gravel Substrate w/root tabs
Pressurized CO2 (shared with 110gal tank)
I'll list plants on next update.
Fauna:
1 Silver Angel
13 RummyNose
4 Boita Striata
8 Otto
2 FF
2 BristleNose
15 Pencilfish
2 Black Molley
DIY Stand:
The tank (evolution)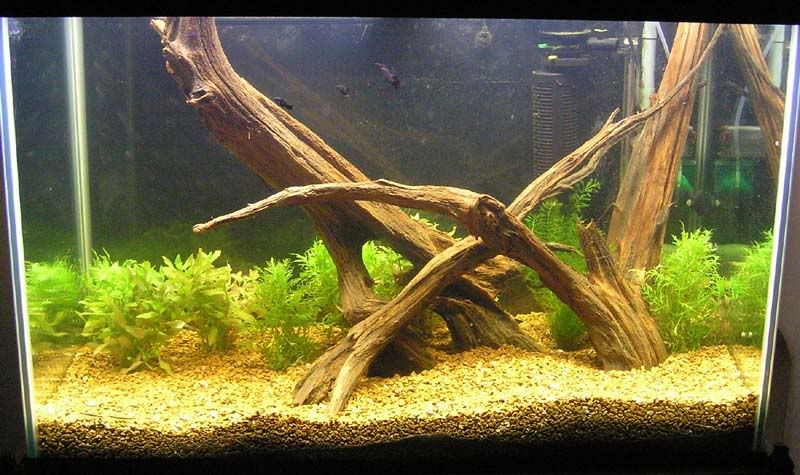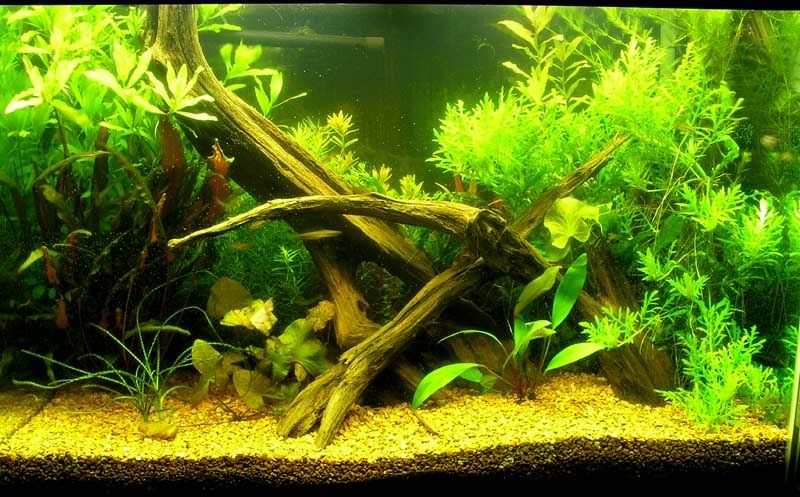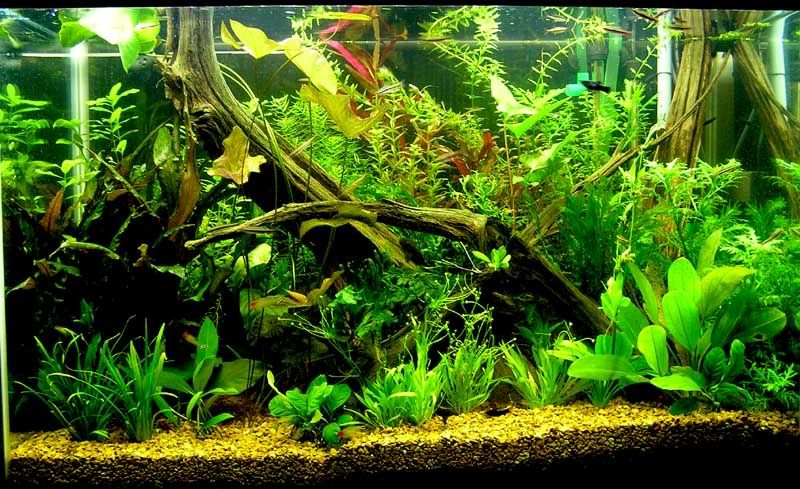 Planted Member
Join Date: Aug 2005
Location: lax
Posts: 160
That sure did full in. Looks good.
Wannabe Guru
Join Date: Jan 2004
Location: NY
Posts: 1,896
The tank looks great, and for some reason I think the scape compliments the stand.
Planted Tank Guru
Join Date: Mar 2004
Location: Michigan
Posts: 2,667
Looks good, how about some moss or anubias attached to the wood there?
Wow...now that's what I call "filled in"...nice work! That stand is pretty cool lookin. Is it custom? I'm not a big fan of big hoods like that since I always seem to stick my hand in the tank and its already deep enough!!!
---
40g AGA Breeder: Pimp# 44: Eheim 2026; Anti- Filstar; CLTT UV; 3 wpg PC, pressurized CO2. GATA! FTD!!!
The stand and canopy cost ~200-300 for all the materials, and I took a month building it after work. The hardest part was staining and the clear coat because by that time you just want to get into place and get the tank on it.

The front of the hood comes off for easy quick access. The hood weighs very little, and just lifts off the top so if I need to dig way in back I can get the hood off in just a min or two. I didn't want any light-pollution in the living room which is why I made the hood as large as I did, also to accommodate MH lighting if I ever want to add it.
The front panel on the stand also just pulls off so I can easily get larger items in and out. I'm not a fan of cabinet doors although I have them on my 110gal I really donít like them.

In the middle where all the wood meets there is a large patch of Windelov that has filled in quite nicely since the last pic. I did consider mosses but I liked the wood piece so much I didnít want to cover it up.

Iíll do an update once the hairgrass I just got fills in some.