Alright, so here's my modest beginning. LFS plant selection left a lot to be desired, so looks like I'll be turning to the web. Just threw like $2 worth of minnows in there to cycle. The sump runs great but it's just not possible to get rid of 100% of the noise. I might just end up going with a nice canister once I get my tax refund.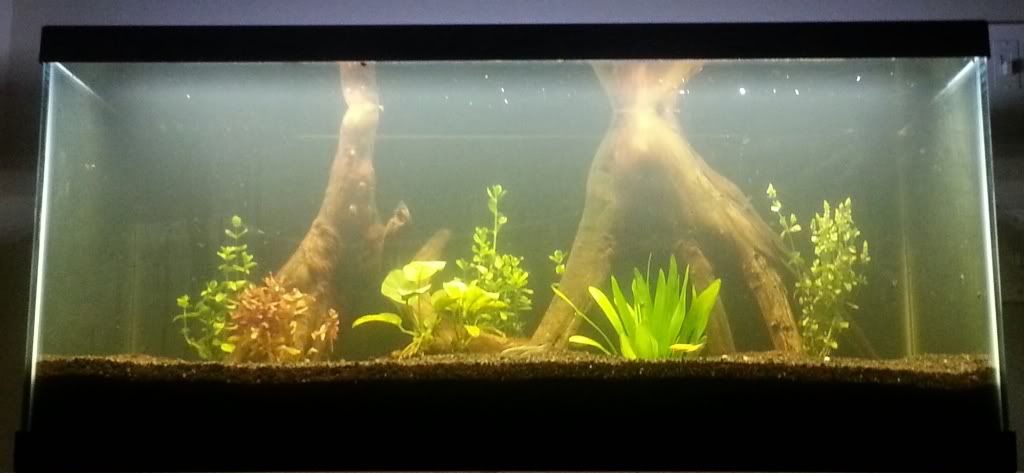 Quote:
Nice setup! What part of Tampa are you in?
Town 'n country. How about you? Is there a good local store for plants?
Quote:
Town 'n country. How about you? Is there a good local store for plants?
I live in South Tampa by MacDill AFB. The place that has the best selection for plants that I've found is Marine Warehouse on Hillsborough. They have the biggest/best selection by far from all the stores I've been to. Prices are ok and sometimes on the high side. I'm in there a couple times a week bringing them stuff haha. Steve is the guy in charge of ordering all of the plants and is a good knowledgable guy. What kind of plants are you looking for?
---
90 Gallon Rainbowfish/Angelfish Tank
|
27 Gallon Cube Cherry Shrimp Tank
FILSTAR PIMP #173
Canon Pimp Club #44
That's where I already shop, so good news on that front. I don't really know what I'm looking for, but nothing really caught my eye. It seemed to be mostly generic-looking stems, but definitely a large selection.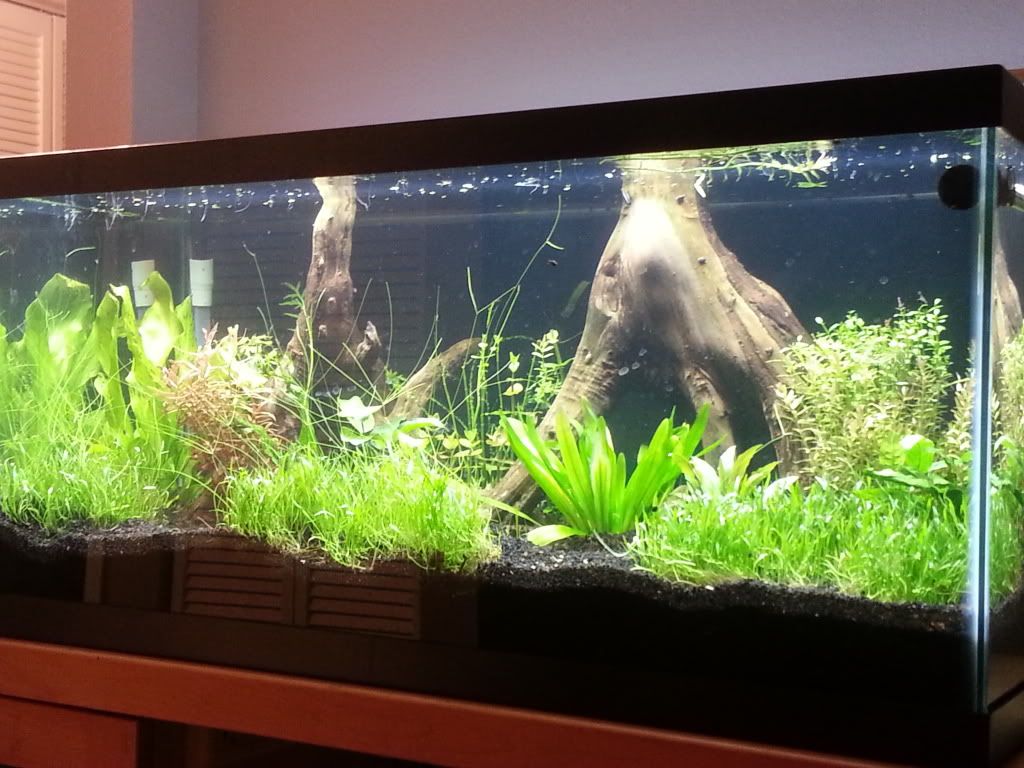 So I planted some microsword mats in the foreground and I started getting some very tall, grassy stems growing out of them. Any ideas what these could be?
So I've moved some stuff around, but it's more or less the same. I've been too busy to get this thing fully stocked; the only fish are a small group of green & gold cories, who are flourishing.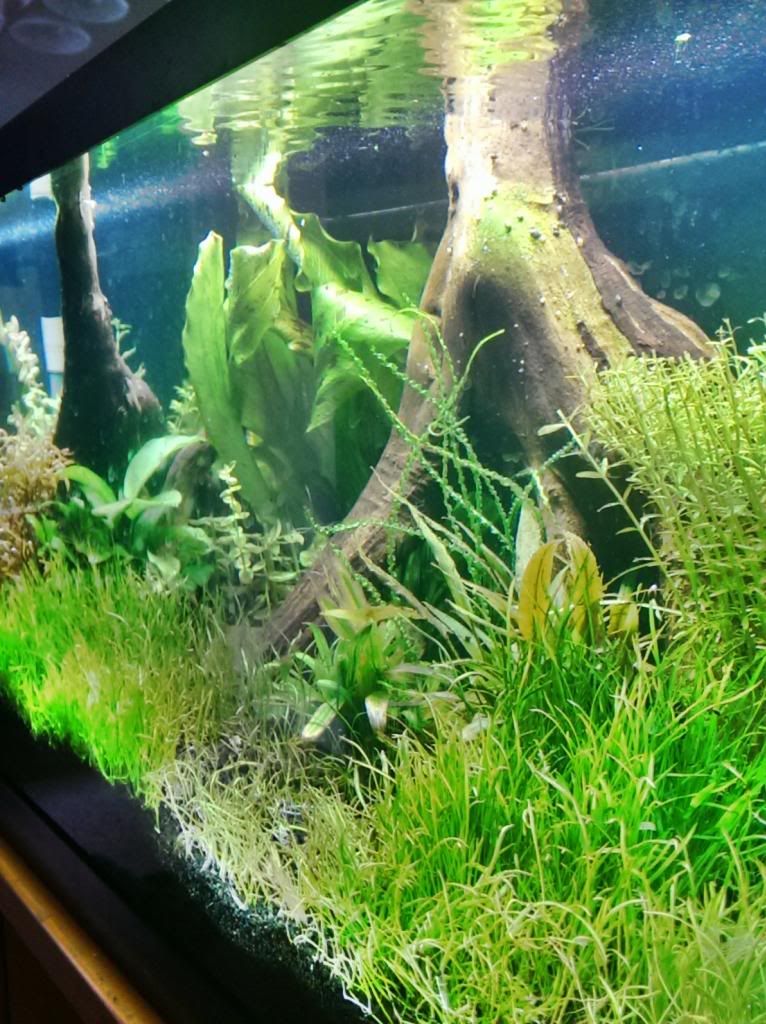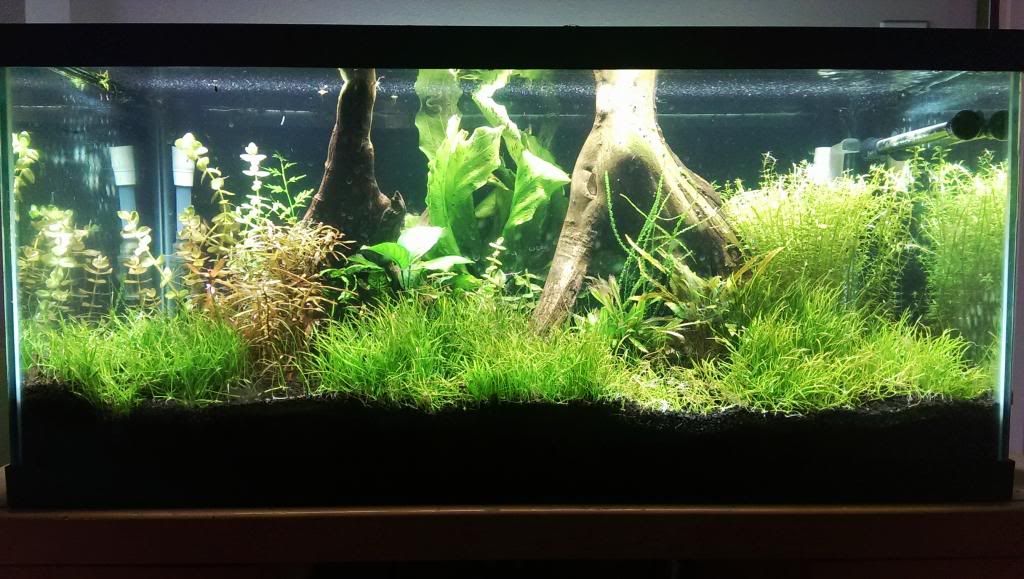 Picked up some Congo Tetras! I'd like to add a few more eventually and also get a school of something else colorful, maybe Cherry Barbs.