Algae Grower
Join Date: Jul 2012
Location: .......
Posts: 35
36 gallon 2013 update
---
Please leave a comment and suggestion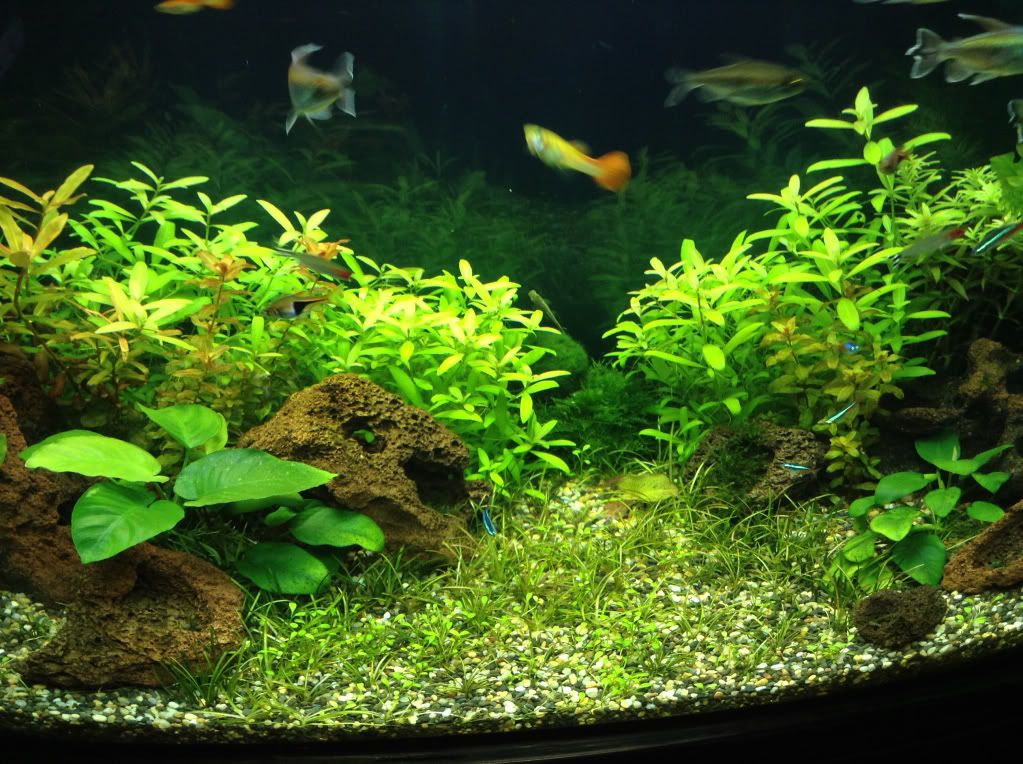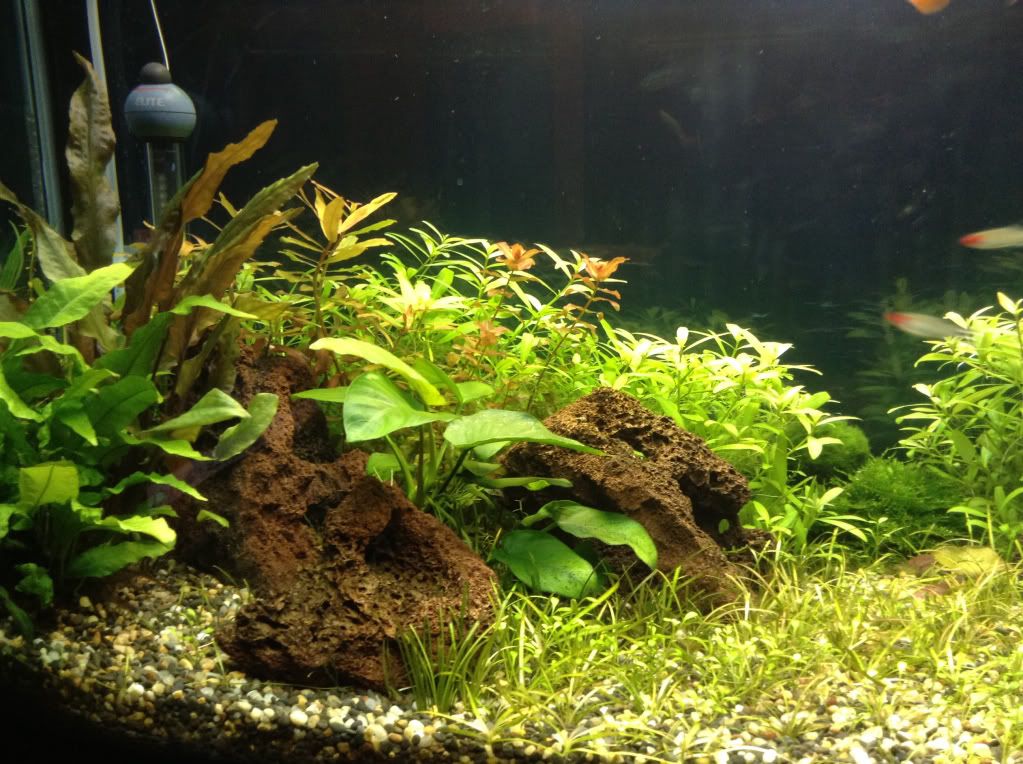 You will notice that i have two carpet plants, glosso & pygmy chain sword, do you suggest keeping both of them or remove one ?
Plants :
- Anacharis- Hygrophila polysperma - java fern - narrow leave java fern - christmas moss - rotala macrandra - aponogeton crispus - crypt- glossostigma - pygmy chain sword - rotala indica - rotala rotundifolia - marimo moss ball -anubias - red tiger lotus - ludwigia repense - hygrophila angustifolia - limnophila aromatica - bolbitis heteroclita
Planted Tank Nation
Join Date: Apr 2012
Location: Oak Park, IL
Posts: 888
Looking good! I like your choice of plants and it looks like a very neat aquascape What are all the details like lighting, filtration, substrate, equipment ect?
Algae Grower
Join Date: Jul 2012
Location: .......
Posts: 35
Thanks mitchfish,
Lighting : at 3wpg regular fluorescent bulbs
Filtration : jebo 805 external filter
Substrate: azoo plant grower and a layer of gravel
Co2 : DIY Sugar & yeast
A cheap setup with good results so far
Algae Grower
Join Date: Jul 2012
Location: .......
Posts: 35
Any answer to my question about carpet plants ?
I think the carpet plants are fine as is. IMO adding a tall growing plant near the back would help add some depth, but it looks good.
---
-John
40B Community Journal
You have many of my most favoriate plants in a community tank. me likey!
---
"I am Groot", the faithful protector
I have two carpets as well, and am trying to get moneywort to carpet. It's all preference! I have mine in rows, though I'm sure as it spreads ill have to weed it out and replant..
Tank looks great!