My first planted tank.
---
Well so far this is what I've got. Its a 56 gallon currently holding a few sword plants, 4 anubius Nana, a small patch of vallisnara(which I'll most likely remove), a giant cryp and some random plant someone gave me.
As far as fish I have 2 platinum angels, a pair of blue rams, 6 guppies, and 30 cardinal tetras.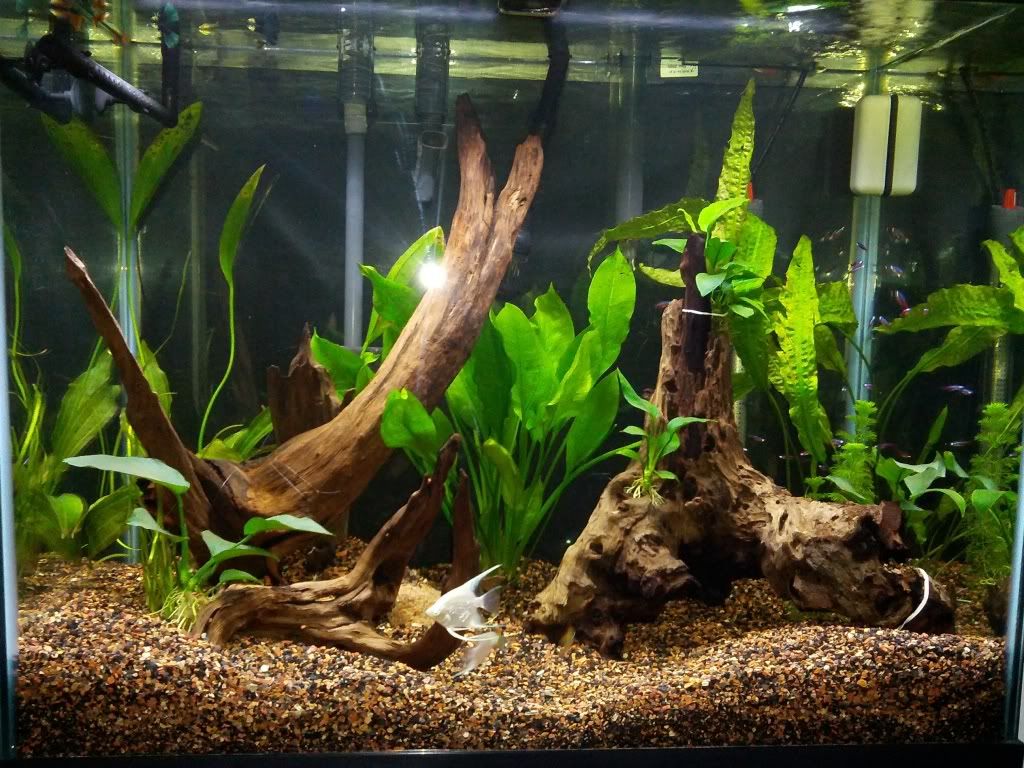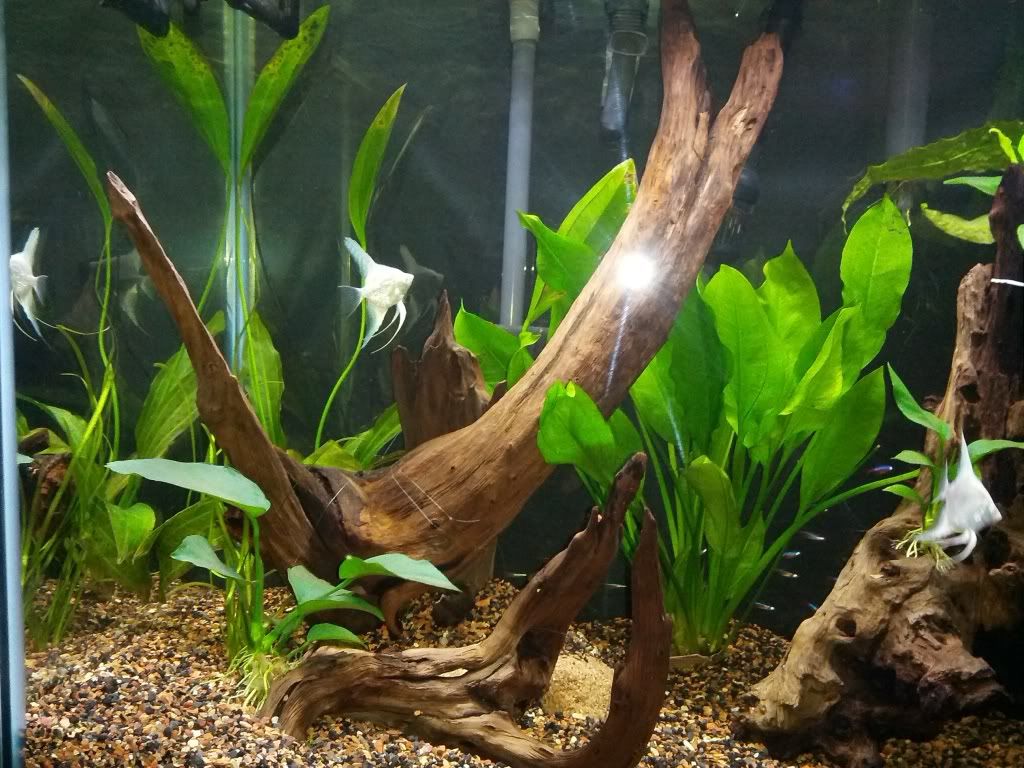 Sent from my Galaxy Nexus using Tapatalk 2
---
Link to My Journal:
http://www.plantedtank.net/forums/sh...d.php?t=573714
I really need to figure out some foreground plants though. I like the idea of carpeting plants but I don't plan on C02.
New Plants
---
Well so far my first planted tank has been a success. since the last time I posted I have added a L333 Hypancistrus, a pair of Orange Rams, a Double Red Apistorgramma and some baby electric blue rams. I know that is a lot of rams but i will likely pull out some here shortly.

I also just ordered some plants. Well....I just put them in today actually. I was able to get some Dwarf Baby Tears, Ludwigia Repens, broadleaf, Rotala Wallichii and Alternanthera Reineckii 'roseafolia'. All where planted with success. Even the Dwarf Baby tears....but now....the rams are pulling all of the Baby Tears up. There goes the carpet I wanted. Half of them are now floating at the top of the tank. I had them all in 1cm pieces for planting. All closely planted....how it looks like my tank has mange. The rest looks good though. Ill post some picks once I can.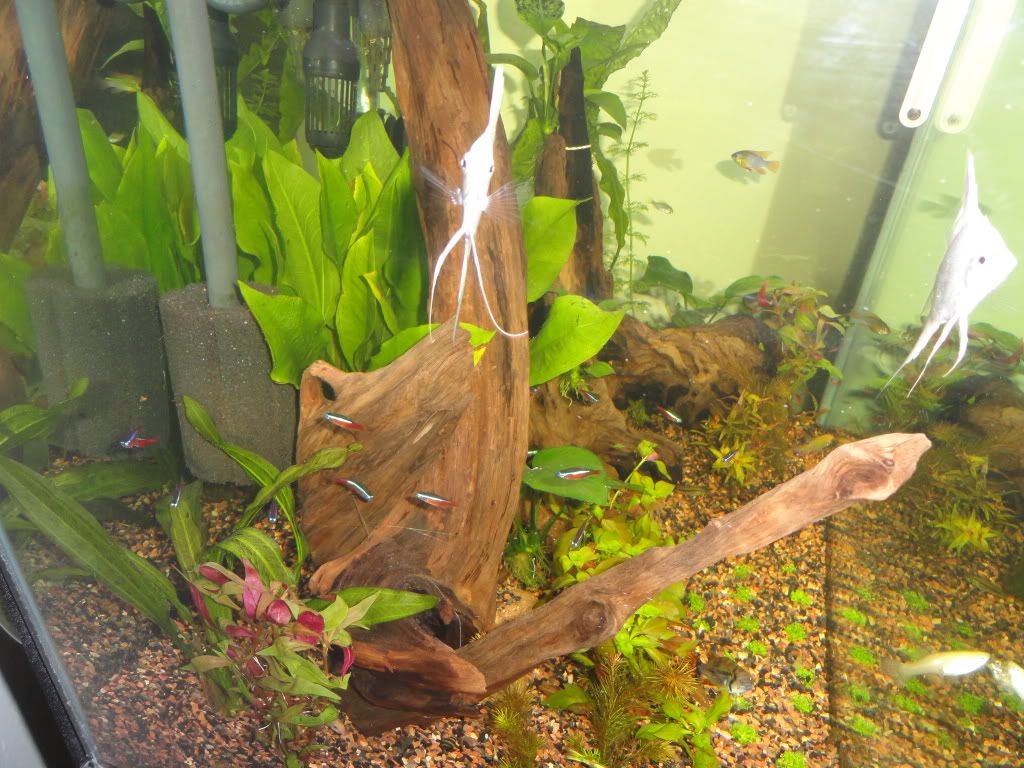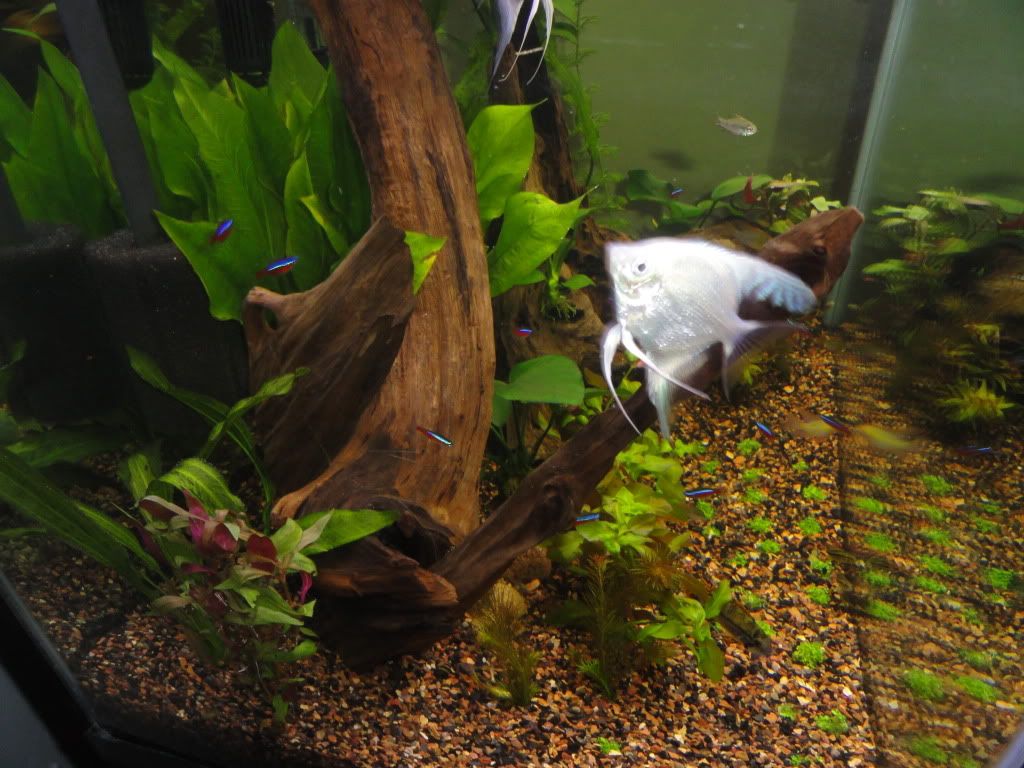 Notice the pile of Dwarf baby Tears in the top right corner....damn rams!!!!