Algae Grower
Join Date: Jan 2013
Location: Uk
Posts: 16
leeroyv's fluval spec 19l (V)
---
just a quick hi from me to let you know i'll be pestering some of you for your knowledge from now on as i'm swapping my nano marine fluval spec 19l (or spec V) over to a planted tank as im a little bored of the marine side of things and couldn't decide how i wanted the spec so i thought a totally change of direction was in order.
heres how the tank was till xmas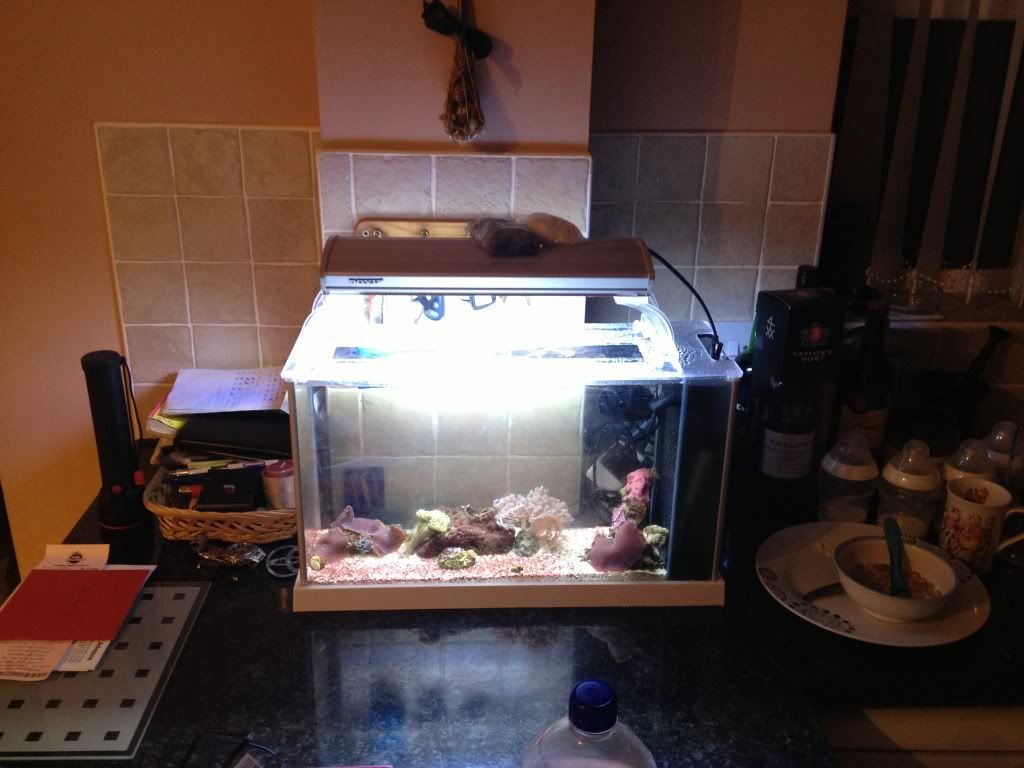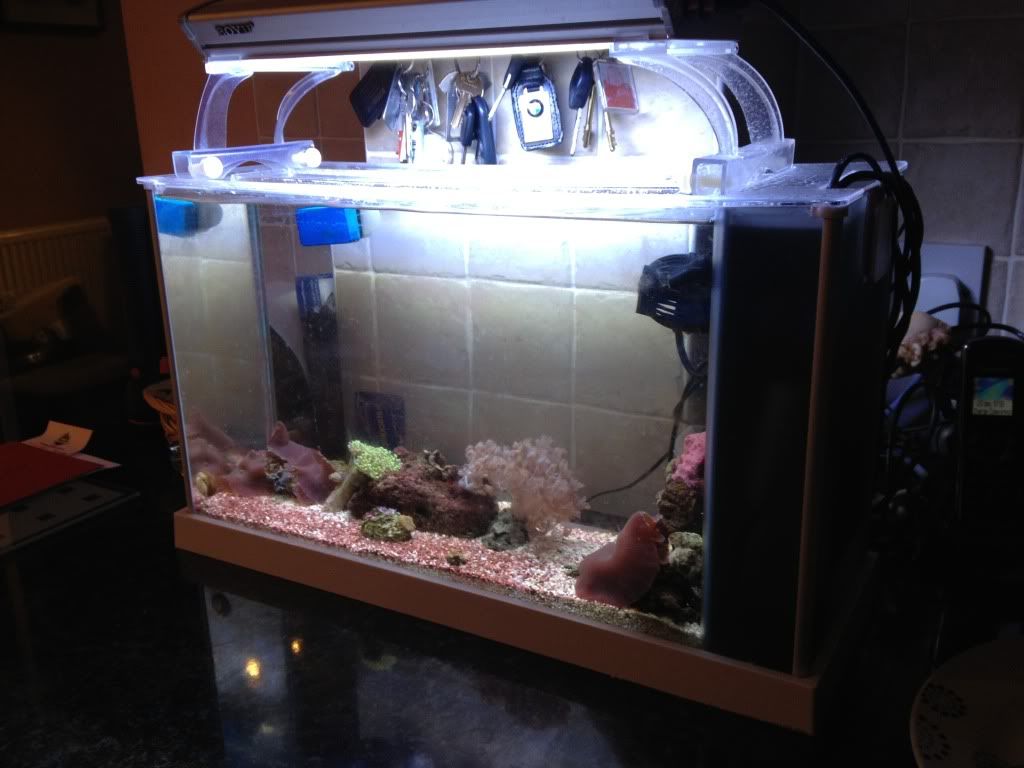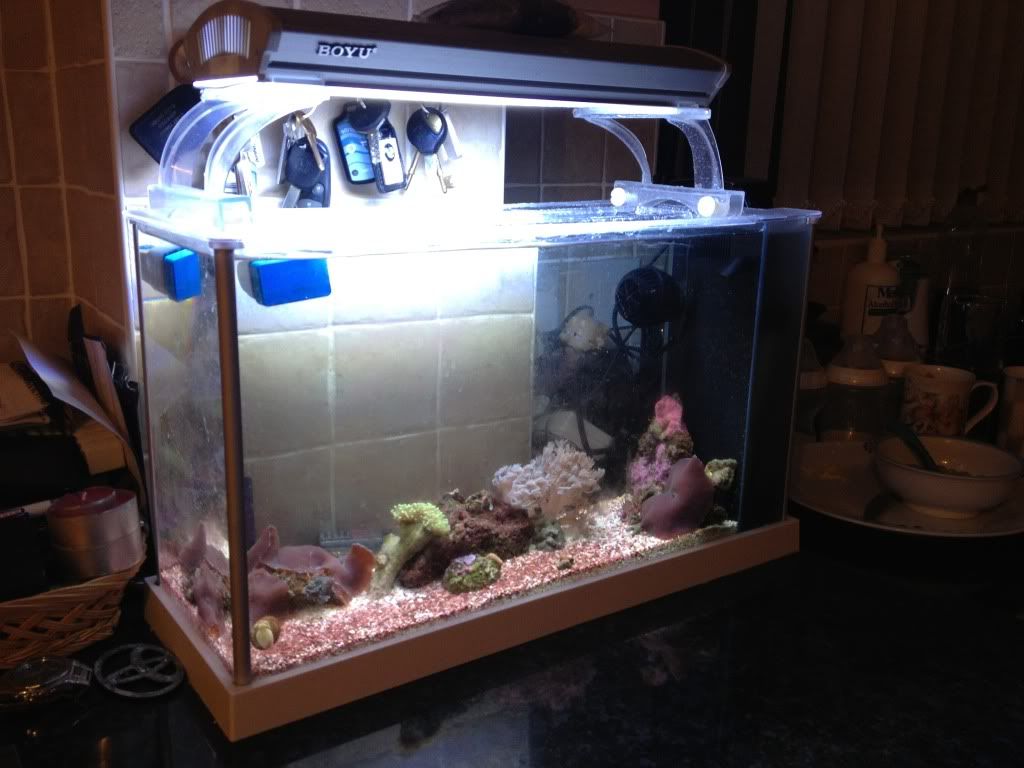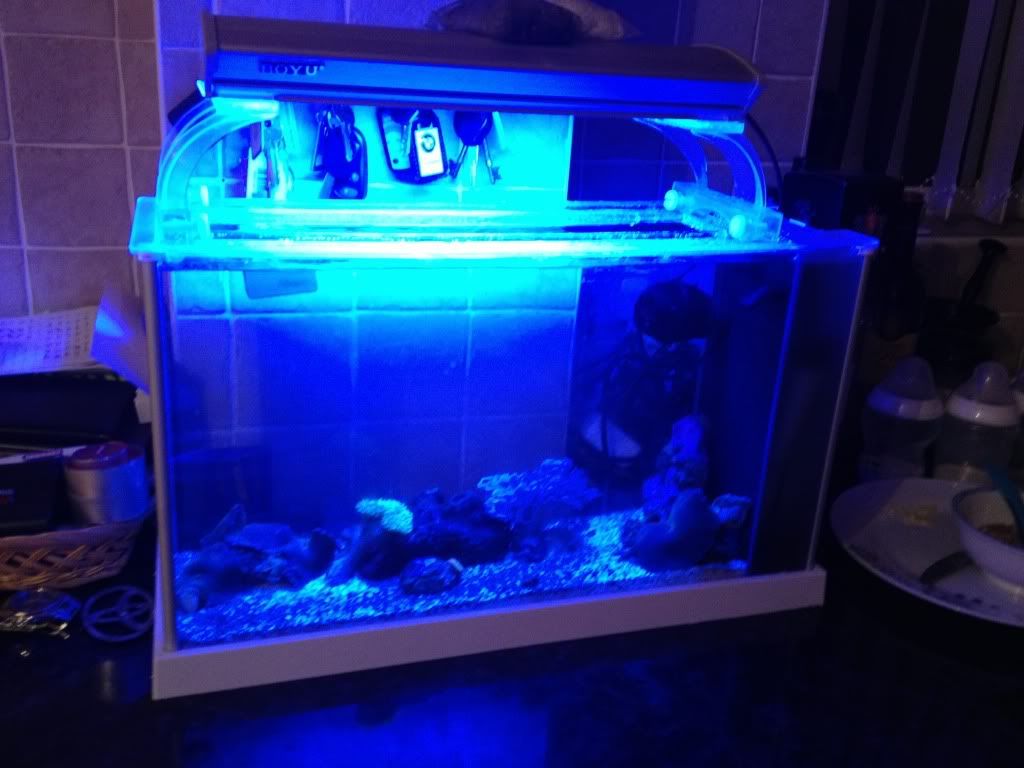 but now the tank is drained and having a clean up today ready.
from what i've read so far im going to go back to the standard lighting for the time being and stick with some low level plants, unsure of exactly what plants at the mo. as for other stock i think im gonna go for 10/12 chili rasbora and a little stock of shrimp, probably a red shrimp.
im planning on going for the fluval substrate unless anyone can advise otherwise
.
think thats all for now but im off out today for a new filter and some ammonia so i can get this underway
thanks all chat soon
Algae Grower
Join Date: Jan 2013
Location: Uk
Posts: 16
few supplies in ready for the tank to be cleaned. been all over today after ammonia for carrying out the cycling process but none no where local so had to order online hence delaying me getting the tank going
anyway heres today purchases if ya interested
Algae Grower
Join Date: Jan 2013
Location: Uk
Posts: 16
filled and cycled started
Planted Tank Guru
Join Date: May 2009
Location: MICHIGAN
Posts: 3,465
Can't wait to see this up and running.
Algae Grower
Join Date: Jan 2013
Location: Uk
Posts: 16
got the tank fishless cycling at the mo with some media from a pals filter added but i've just stumbles across API's new quick start which apparentlly clears ammonia and nitrites from fish so its saves having to do a fishless cycle. anyhow i thought sod it and brought some just to see if it speeds up the procedure so i'll keep ya posted on that count.
got some bits for the tank to day to save staring at it empty... some driftwood, moss and plants.
heres some pics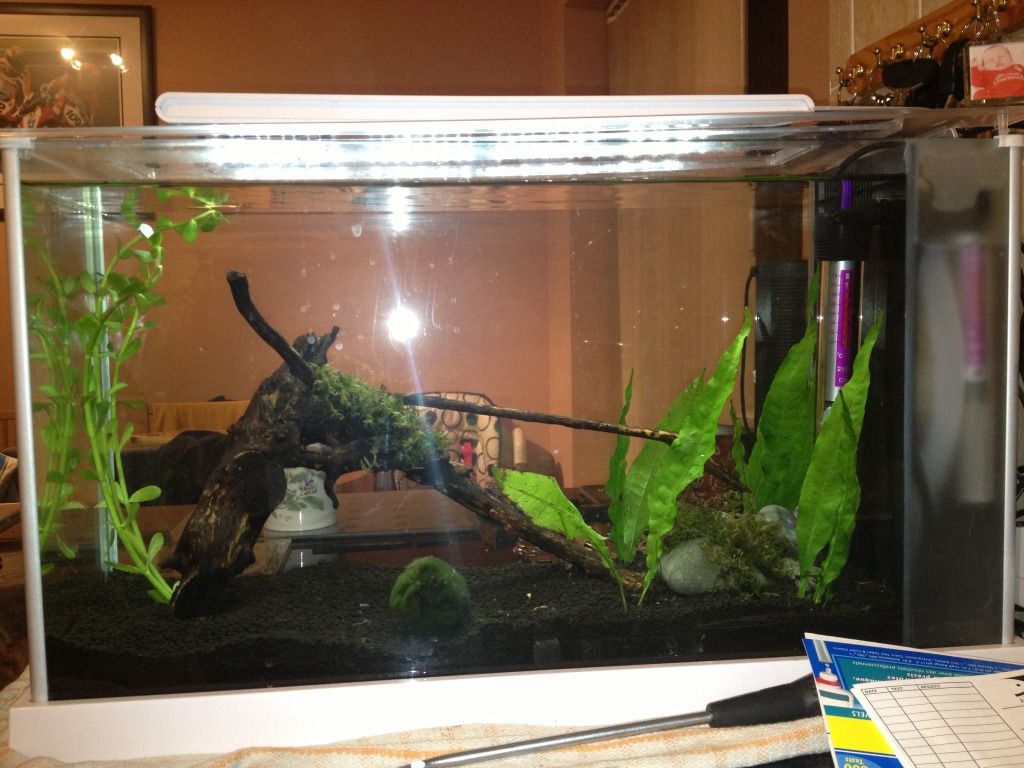 any comments welcome
Tank looks good! I'm hoping to find some twiggy wood like that for mine also.

I'd be interested to find out if the Quick Start works. It was recommended for my Spec at the LFS yesterday (I have an impatient 5-year old who is very tired of waiting for ours to cycle). We're finally starting to see nitrite popping up, so I decided against the quick start for now.
Algae Grower
Join Date: Jan 2013
Location: Uk
Posts: 16
well i added some quick start today so i'll see what the tests are like in the morn but this morning they were ammonia 3/4ppm nitrite 0ppm and nitrate 100ppm
Looks like a great start. If you want to use that Boyu here's a link to some affordable bulbs at
1000bulbs
.