Medialuna Coloreado
---
{The Colored Half moon}
Merry Christmas to the wife.
This tank has been in discussion for many months now and I've had the tank for over a year. It's time it gets used.
After 4 tanks, the wife said I cannot set up anymore until she gets one. I had no problem agreeing to this verbal contract.
10g Half Moon
Whisper 2-10i
LED lights (will probably update later)
Plants:
Java Fern
Anubias Nana
Needle Java Fern
Dwarf Sag
Christmas Moss
Green wendtii crypt
Jungle Val and rotala will probably be added at a later date.
For now, I want to see how all these plants do with their current lighting situation. I'll monitor the tank for at least two weeks, watching for any major signs of the plants struggling. If that is the case, I will need to get creative on a 2nd lighting unit.
Fish:
This was the catch. The wife gets to choose the fish, I get to decorate. When the time is right, it will house glo-fish. I will add shrimp, cory's, hatchetfish, and/or something else when the time is right. All she wants is glo-fish.
Enjoy, and as always, I am completely open for suggestions, ideas, tips, etc.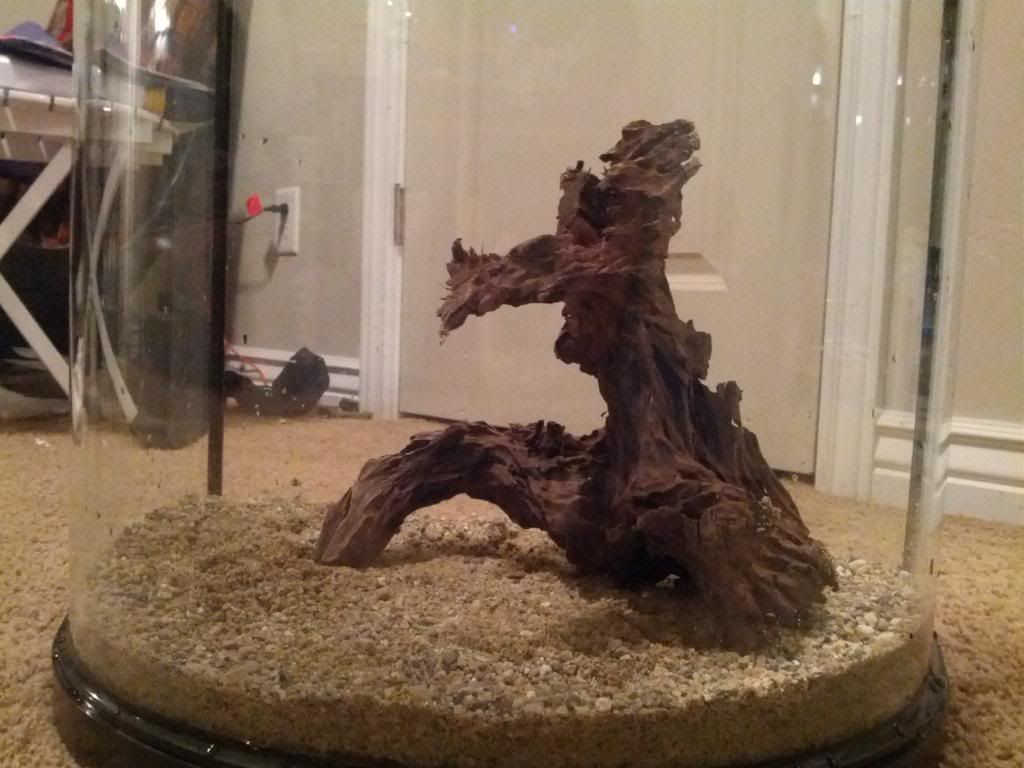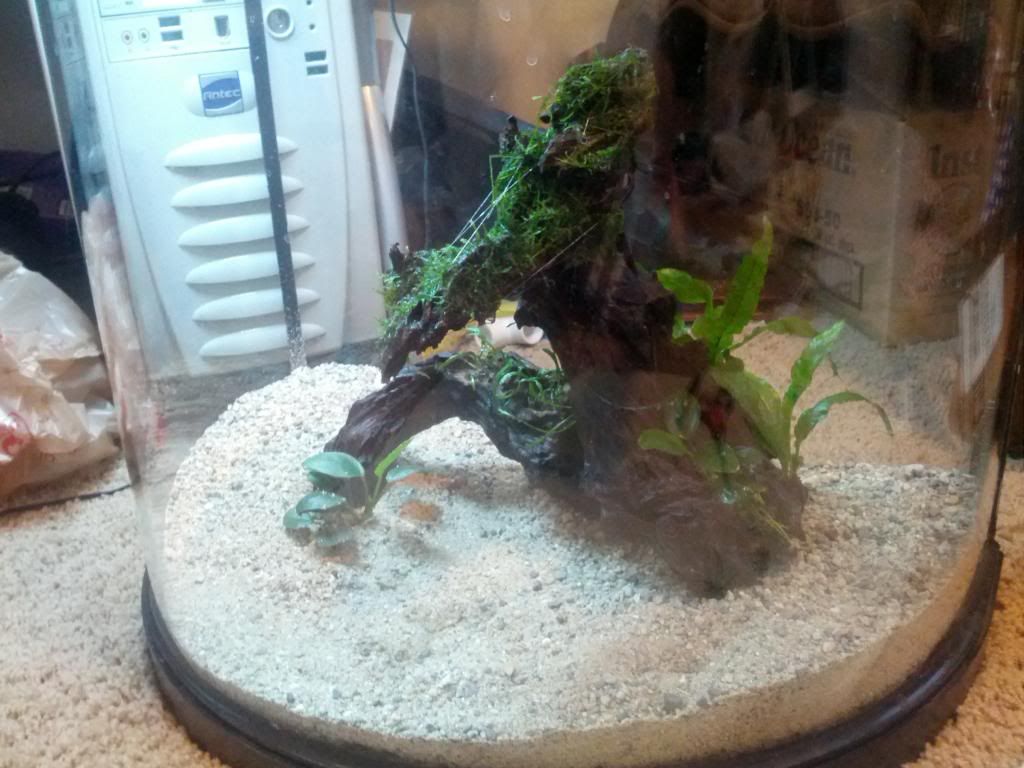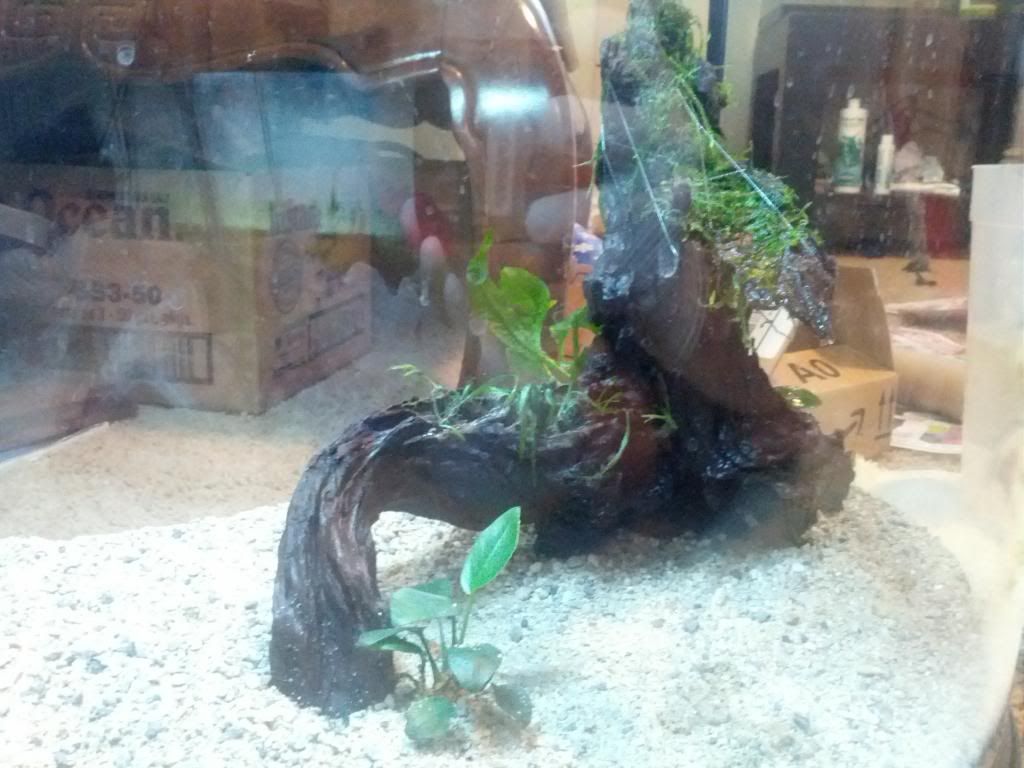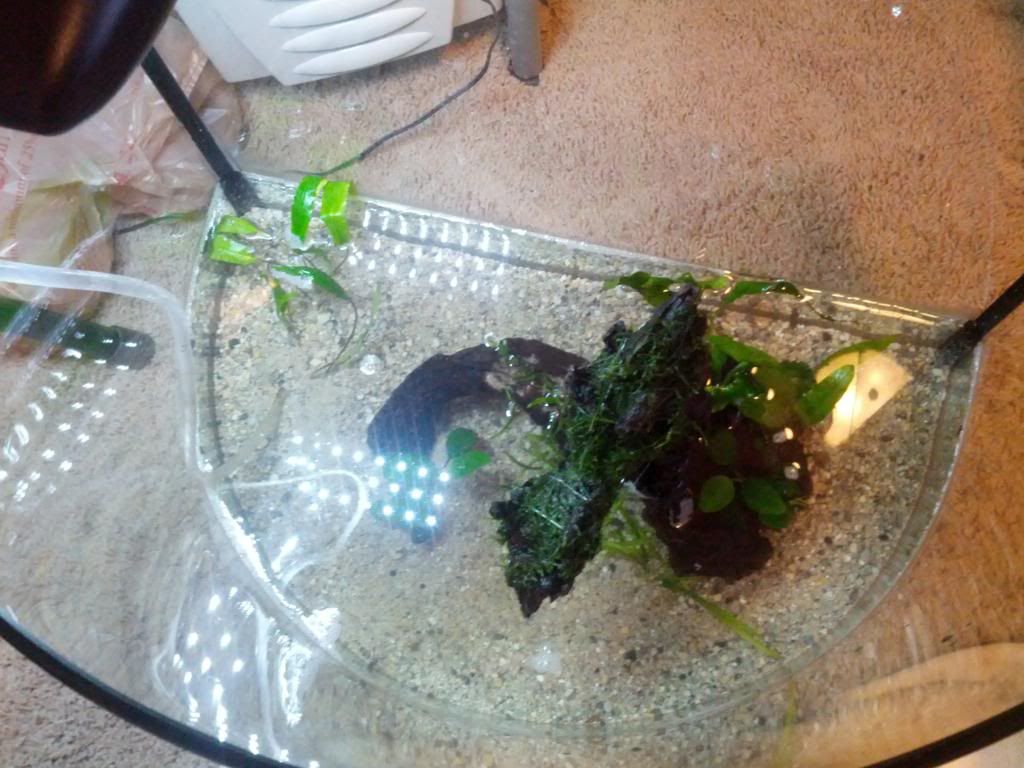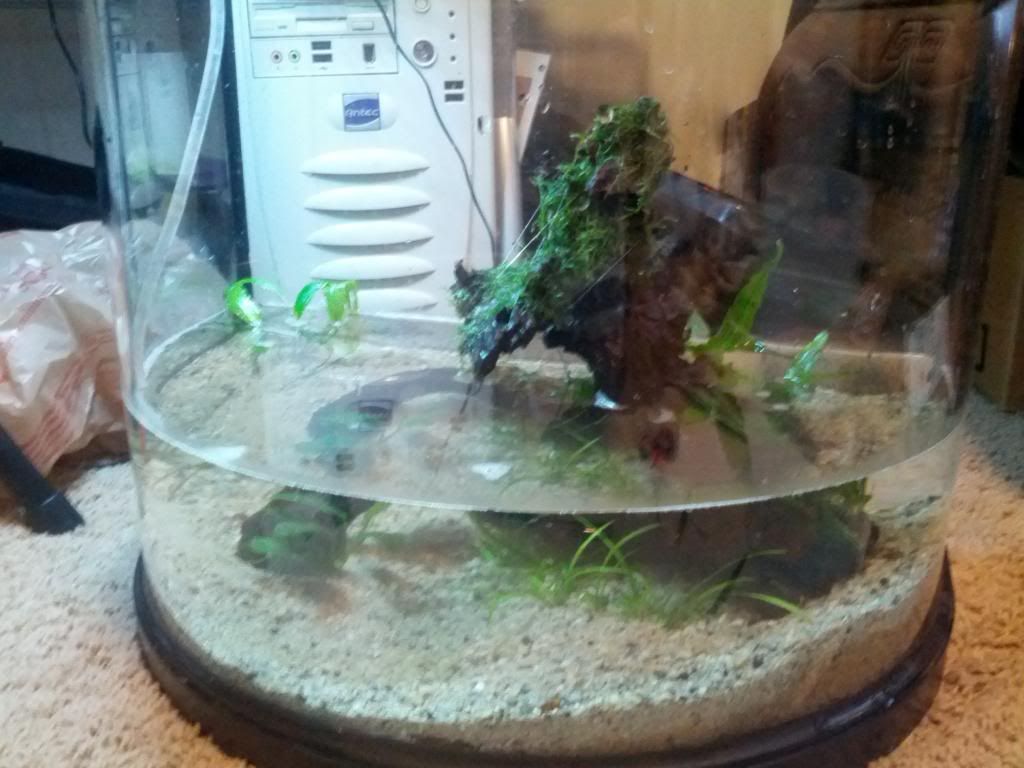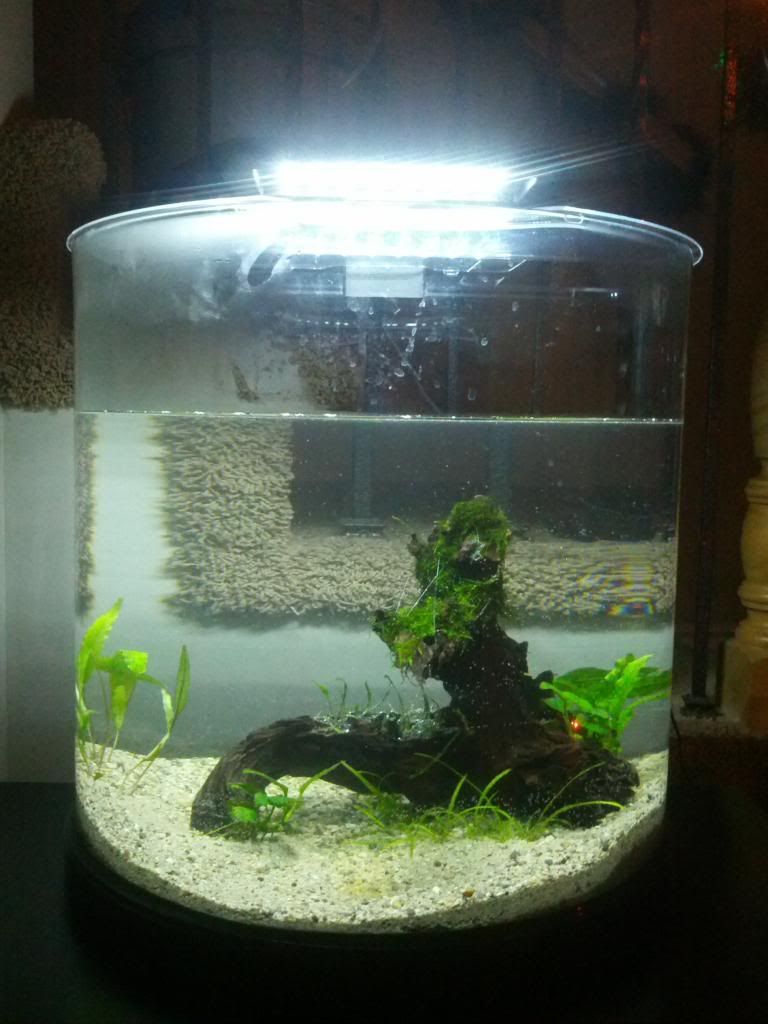 ---
"Don't cry because it is over, smile because it happened"
UPDATE:
So far the plants are looking good except the crypts.
I know that crypts can go through a melting phase when transferred to a new tank, but it still makes me worry if the lighting is enough. I guess I won't really know until I see new growth (or none) from the crypt or if the dwarf sag or java fern starts to melt too.
---
"Don't cry because it is over, smile because it happened"