Algae Grower
Join Date: Nov 2010
Location: Euless, TX
Posts: 36
Kory's 55g (pics)
---
I'm curently changing up my 55g.
Specs:
menerailised top soil with florite black sand cap.
Rena xp4
wave point t5 ho 4x54 (only 2 running)
I also have 2 Hydor Koralia Nano circulation pumps
A uv steralizer and all the timers I need.
Here is what it looked like: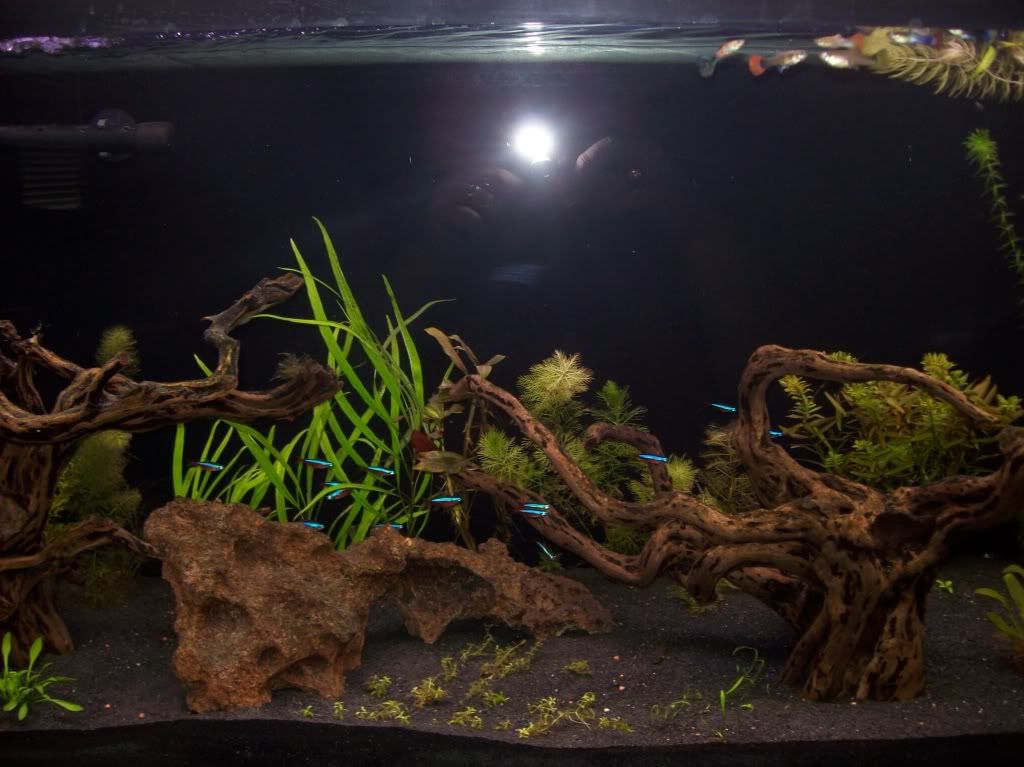 leaving all of the hardscape the same, but I'm thinking of stocking it with miny fish. A group of 10-15 Chili Rasboras, 10-15 pygmy Corys, 6-8 oto's, a pair of German Blue rams, and if it would work a pair of bollivian rams. I wasn't sure if a 55g would be big enough for both pairs of Rams.
What do ya'll think? Would you use the Koralia's or uv steralizers. How would you anitionaly set up everything? I have a little time as I'm curently starting off the plants using the dry start method.
Bolivian rams and GBR should be fine as long as they keep out of each others' way. I have a 55g with (currently) a pair of kribs and 4 buffalohead cichlids and they're fine together.
---
"One day...one day, this path will lead us to the White City, and the tower guard will take up the call: the Lords of Gondor have returned!"

–Boromir, The Lord Of The Rings
Algae Grower
Join Date: Nov 2010
Location: Euless, TX
Posts: 36
Thanks for the complements. I went out and picked up what I hope to be the most important piece of my re-doing my 55g and that is a 20g Long for a Quarantine Tank. Now to find a Spounge Filter for it. What brand or type do ya'll recomend?

Kory
Algae Grower
Join Date: Nov 2010
Location: Euless, TX
Posts: 36
Here it is today sorry for the bad cell pics but the wife misplaced our camra.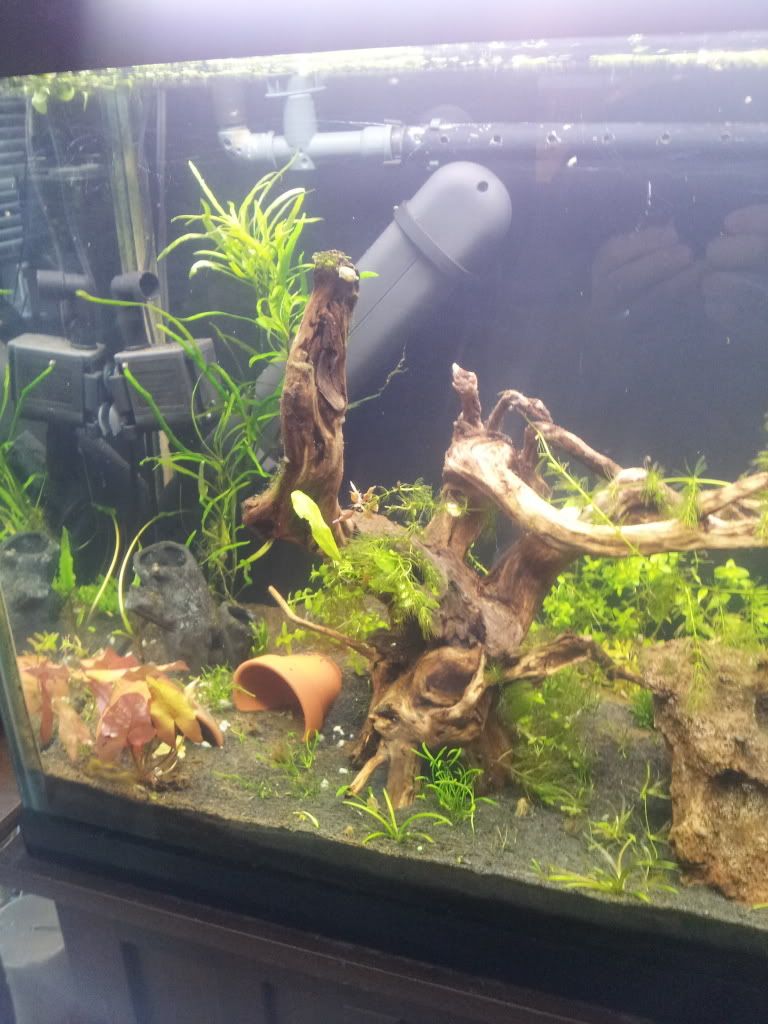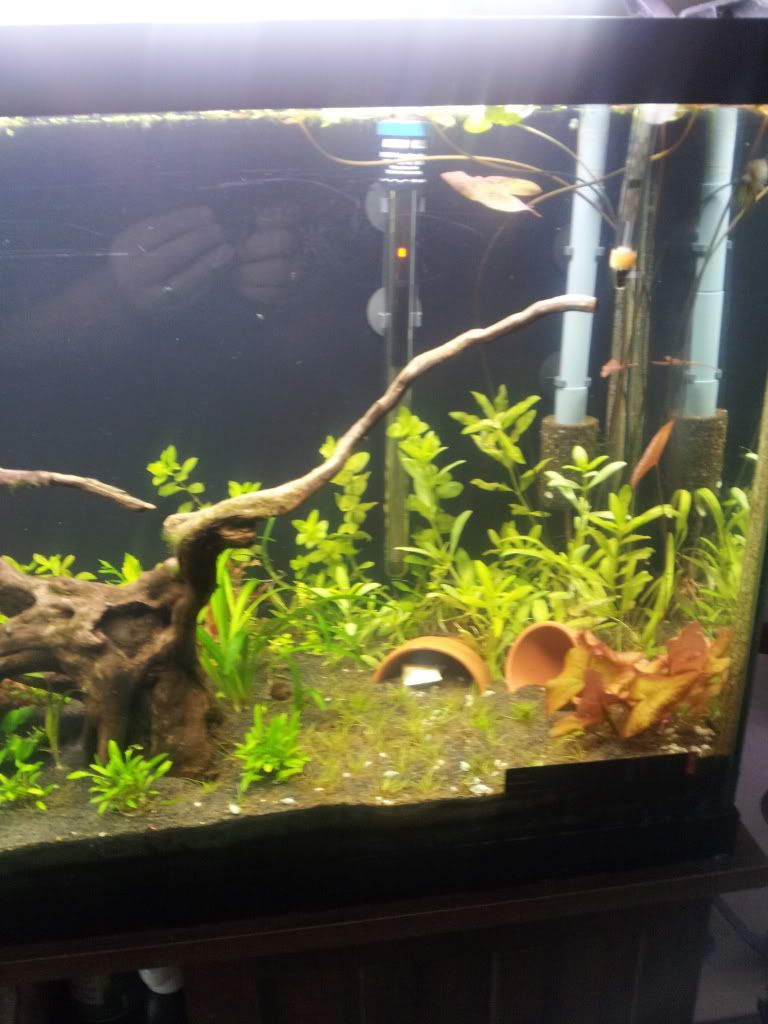 Any advice or critics welcome.
Kory