Thanks Blackheart! It is 30"L x 22" H x 12"W
---
Last edited by JerSaint; 04-17-2013 at

08:02 PM

. Reason: edit
6 months!
---
Up and running for 6 months! I moved a few things around, let me know what you think.
FTS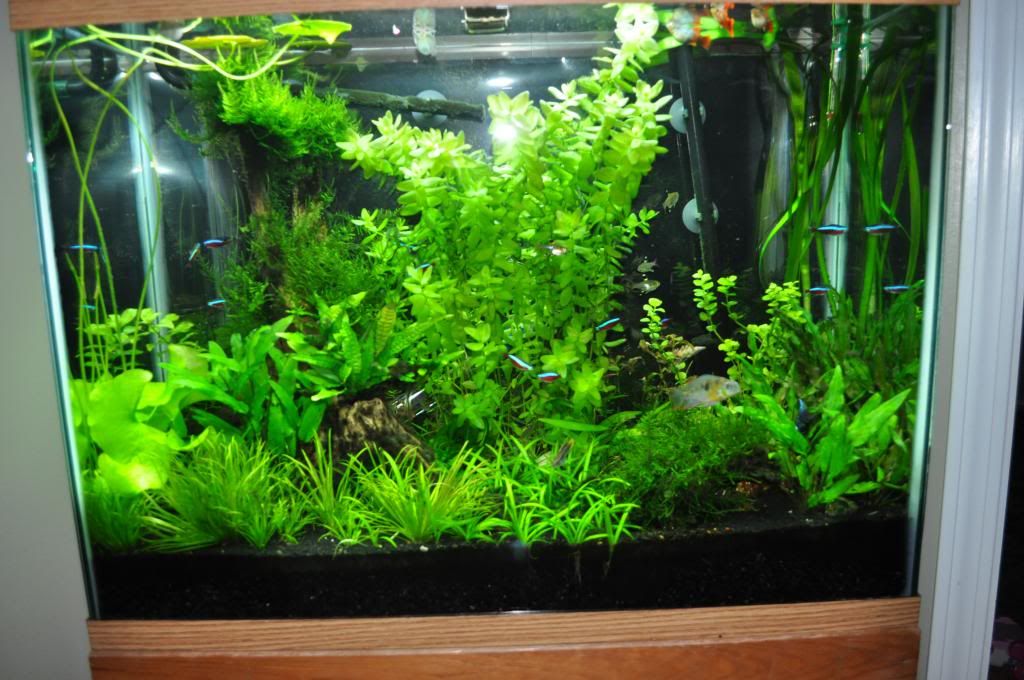 Sideview
My 1 year old checking out the fish!
Grasses (Blyxa J. and Dwarf Sag)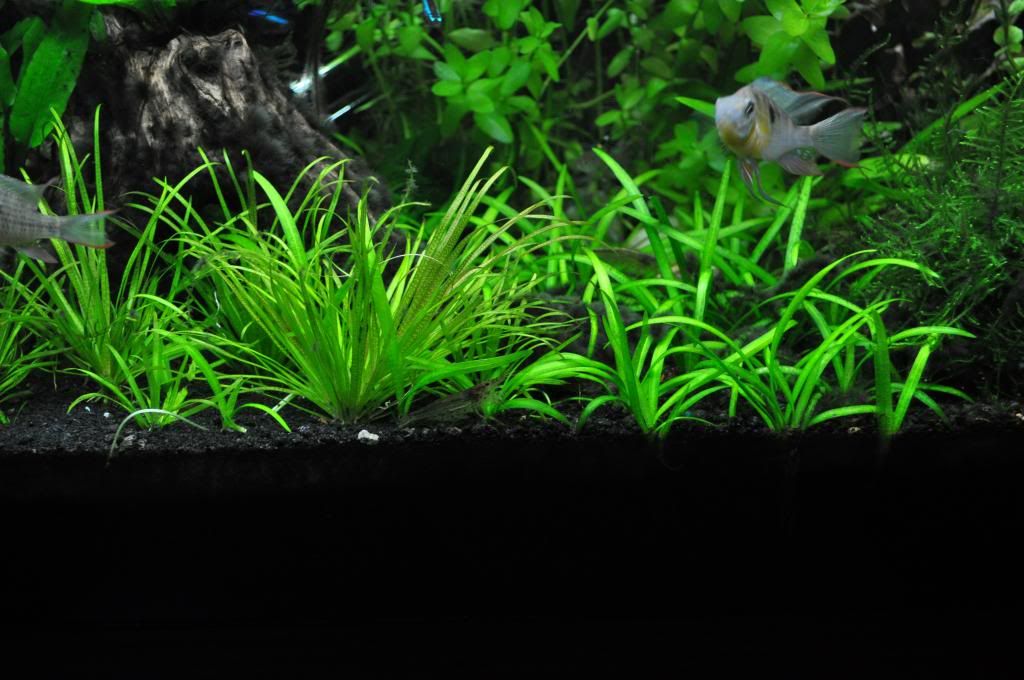 Ludwiga starting to grow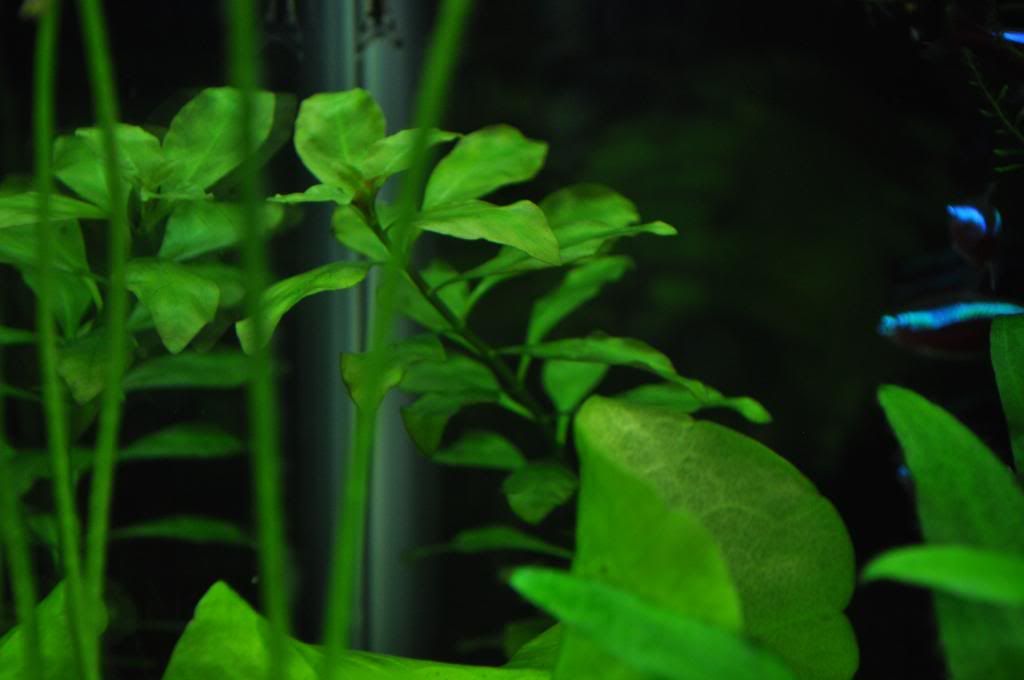 Hygro "Brown"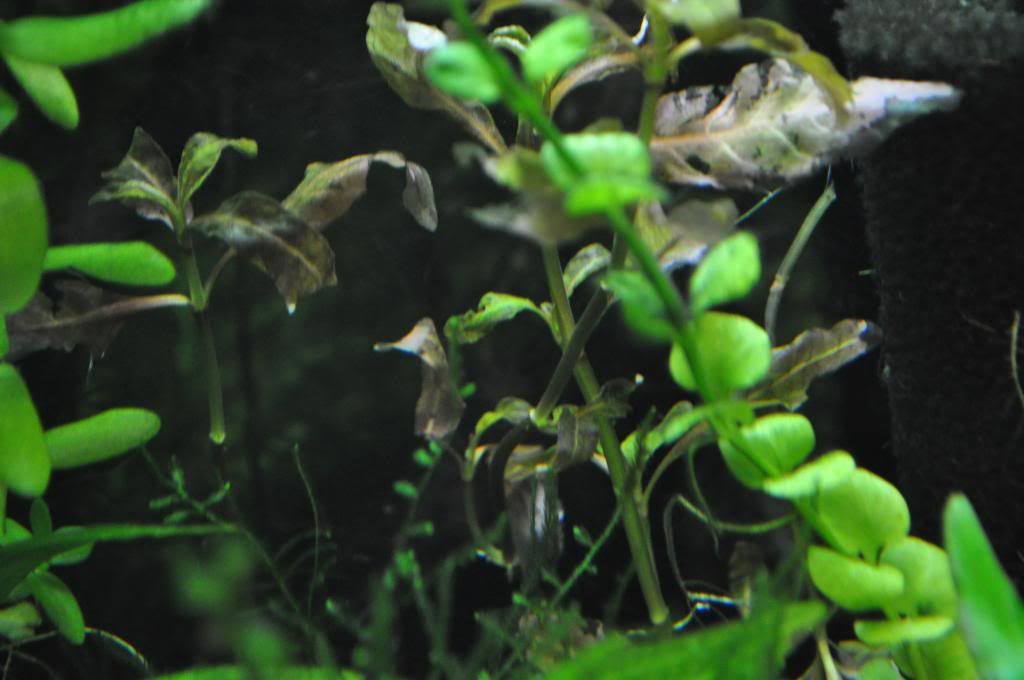 Maximus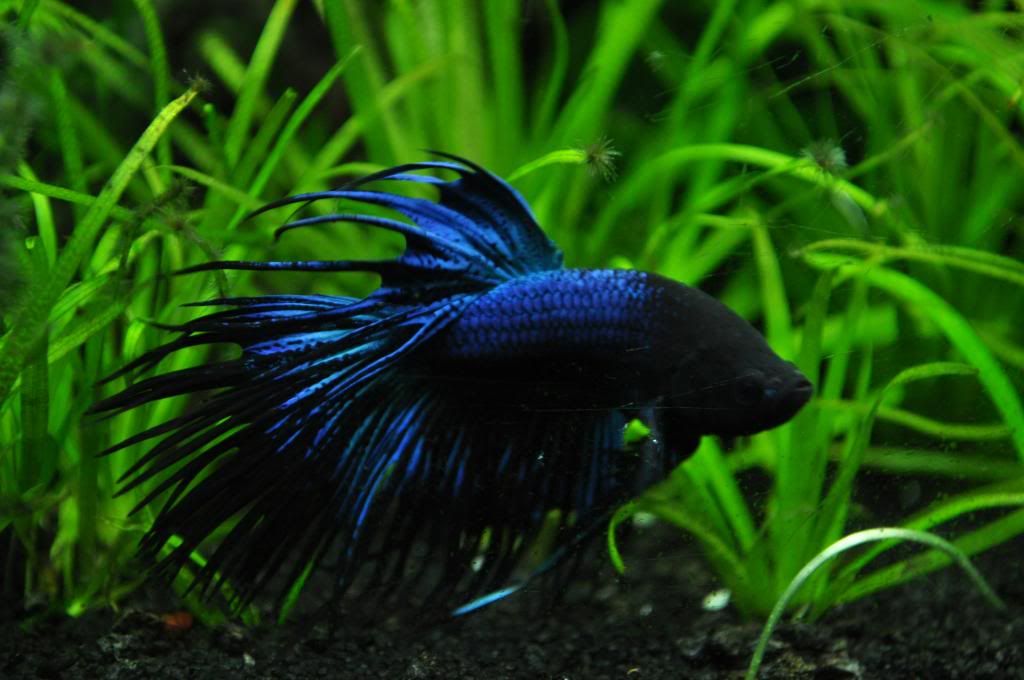 Bolivian Ram (check out his fins)
Apistogramma
Hatchet
QT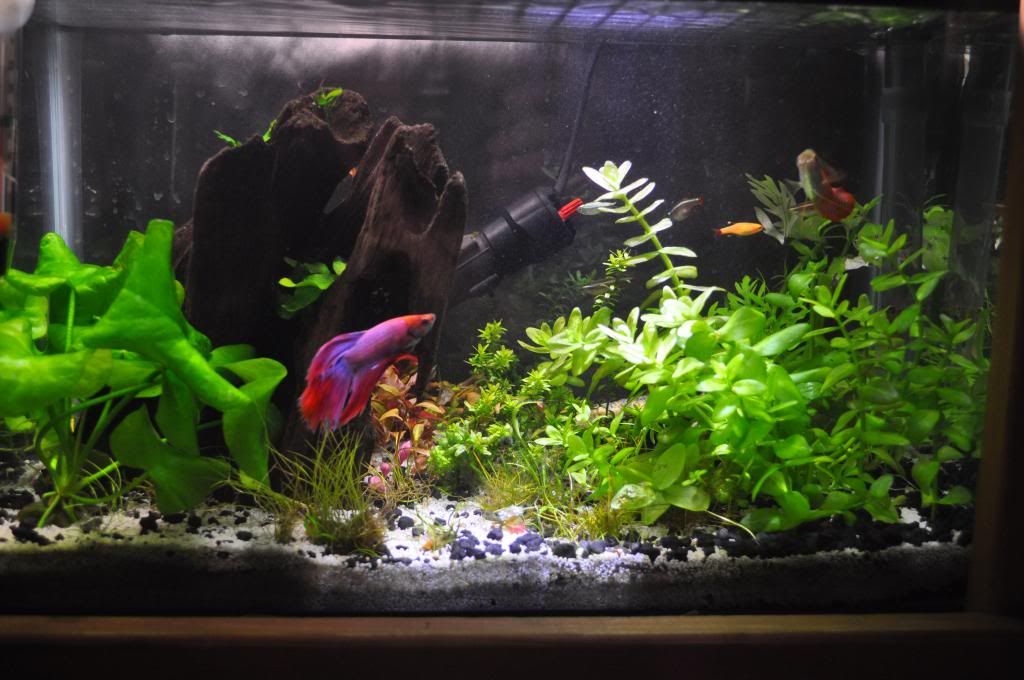 Ziggy
Rotala
7 Months!
---
Freshly Trimmed for your viewing pleasure!
I have been spending lees time on the tank an it is showing a bit in the black algae that I can't seem to shake. I recently added a powerhead to up flow and will be reducing my photoperiod. Any other tips on battling this p i t a?
In any case I am still pumped on the layout and overall look of the tank. I think it is filling in nicely. I lost my male Apisto A. to something. I noticed some almost hazy patches on his body and moved him to QT, treated with Tetra Lifeguard. After two days of treatment he was declining so I tried Rid Ich Plus (with Malachite Green) and only got one treatment in before he died. I have no idea what it was but no other fish seem to be affected and this occurred two weeks ago, so I may be in the clear(knock on wood).
Here are the pics!
Main Tank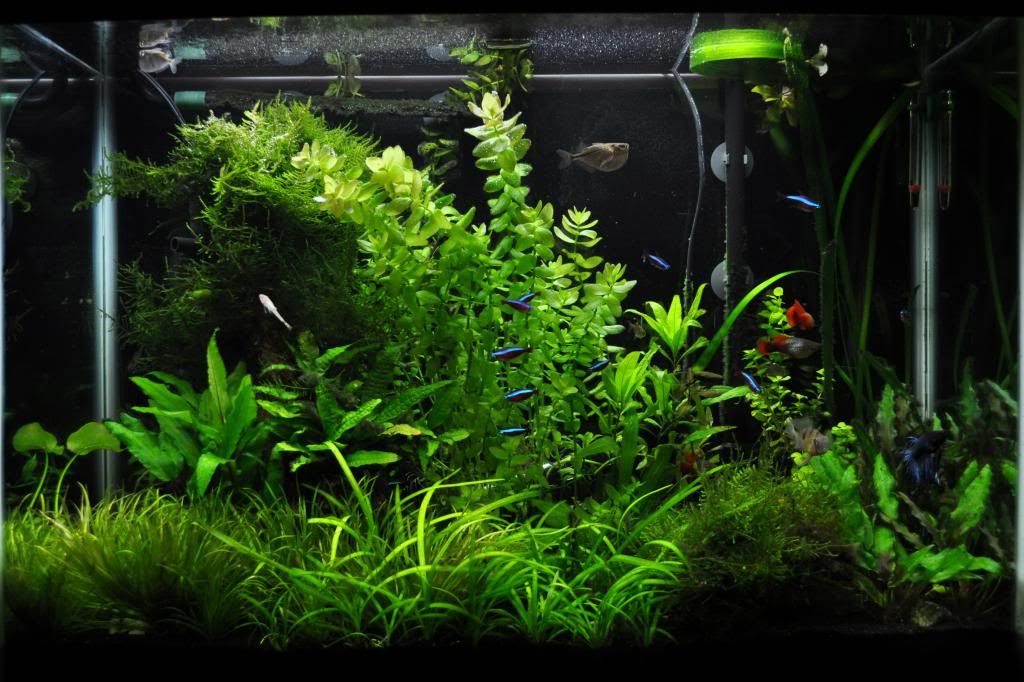 Main with Flash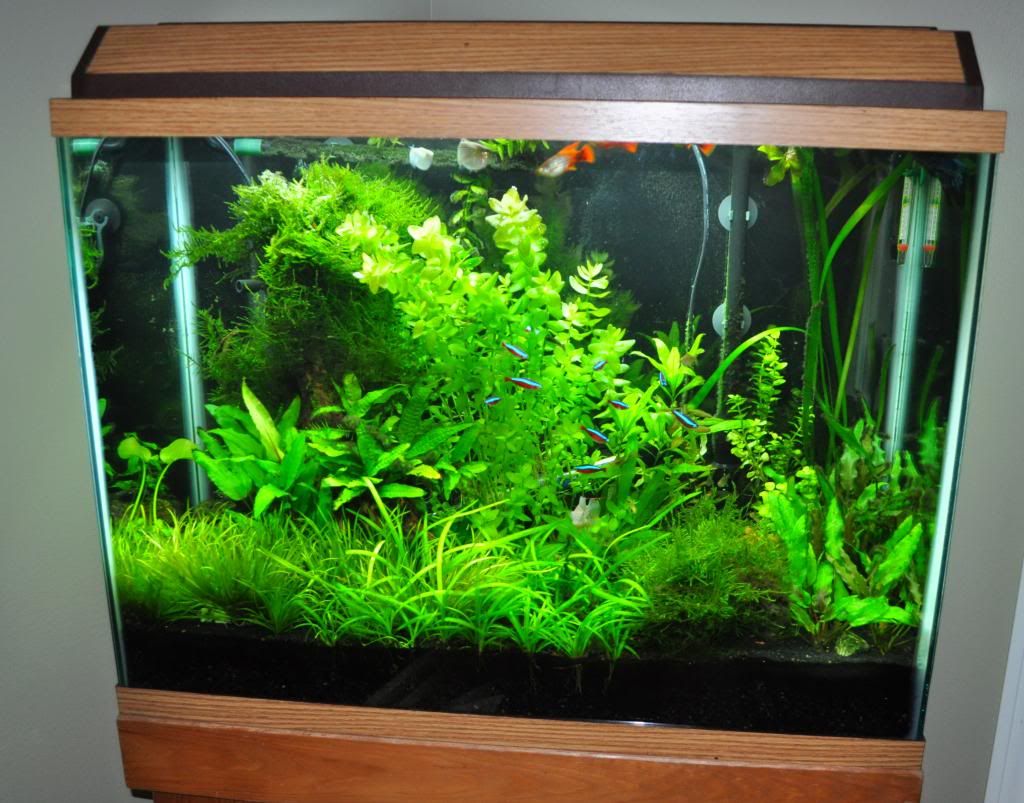 Side view
Moss-tastic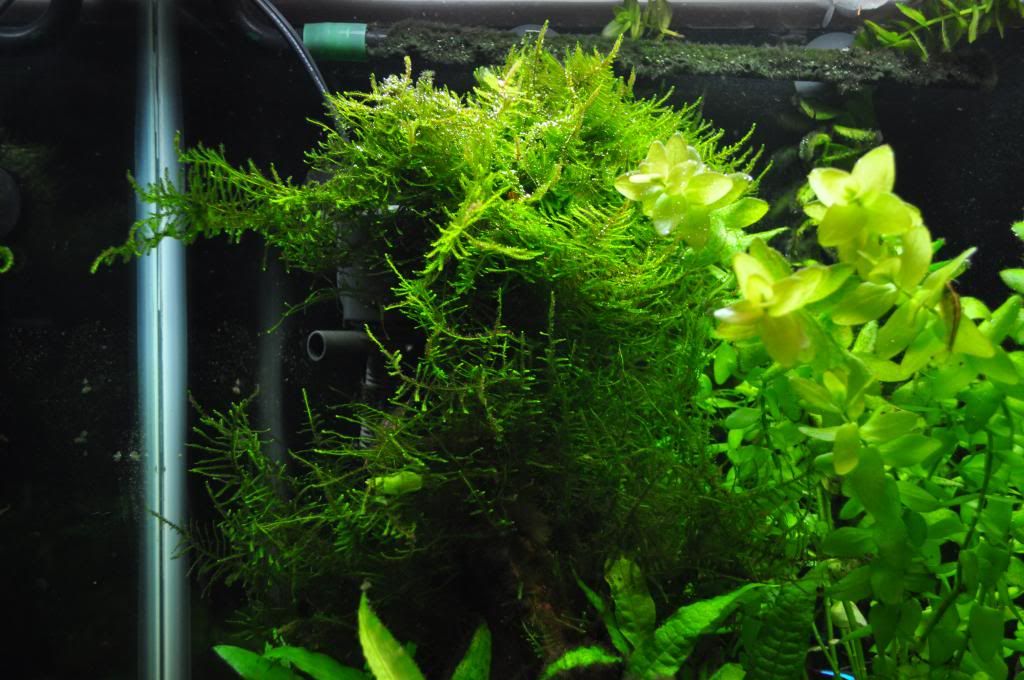 Hygro(s)
Maximus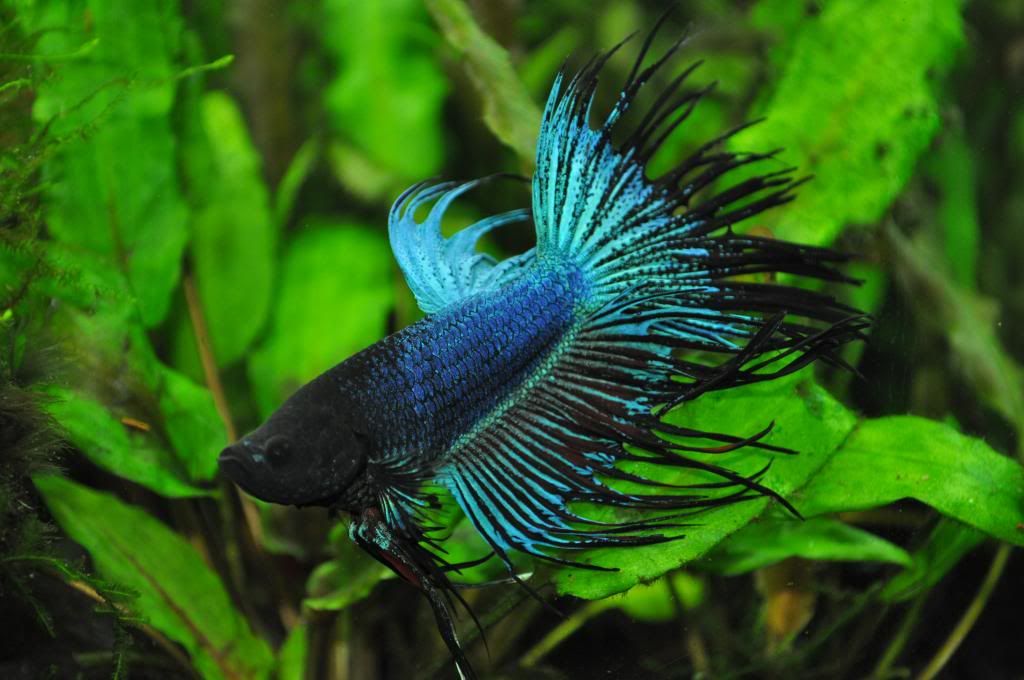 Varitus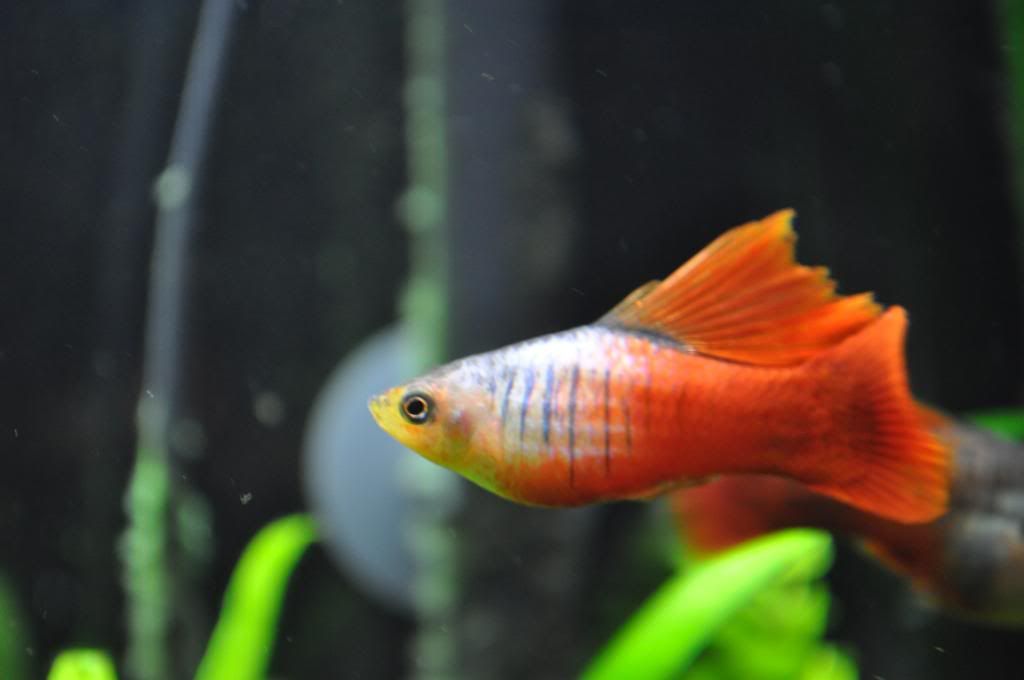 Bolivian Ram male
check out how long his fins are getting!
Any tips on what disease might have hit my Apisto would be appreciated. His eyes also fogged over prior to his death and he was never positioned properly in the water (either upside down or head down for the last few days). Thanks in advance for any help!
Coming up on a year!!!
---
Hi All,
I am super pumped with this tank still and will likely only make small changes until the spring (although it may be a long winter and that may make me a bit fidigity). I am currently battling BBA, trying to find a balance(messing with photoperiod and ferts) . I have made some other changes as well. I added a school of Praecox Rainbows(Dwarf Neon), some pygmy cories (pygmaeus and habrosus) and some plants. I took out most of my dwarf sag. and spread out the Blyxa, added some Ludwiga (which is taking off) and some Stuarogyne Repens.
I am always open to input and would LOVE to hear what you think of my tank. Thanks!
FTS: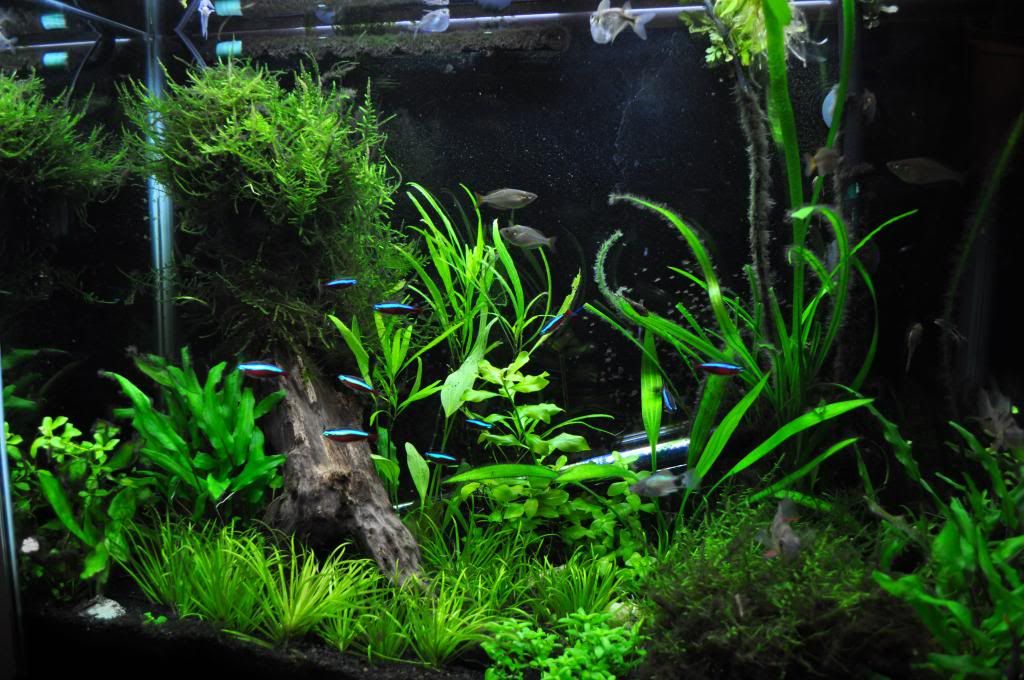 FTS w/ Flash: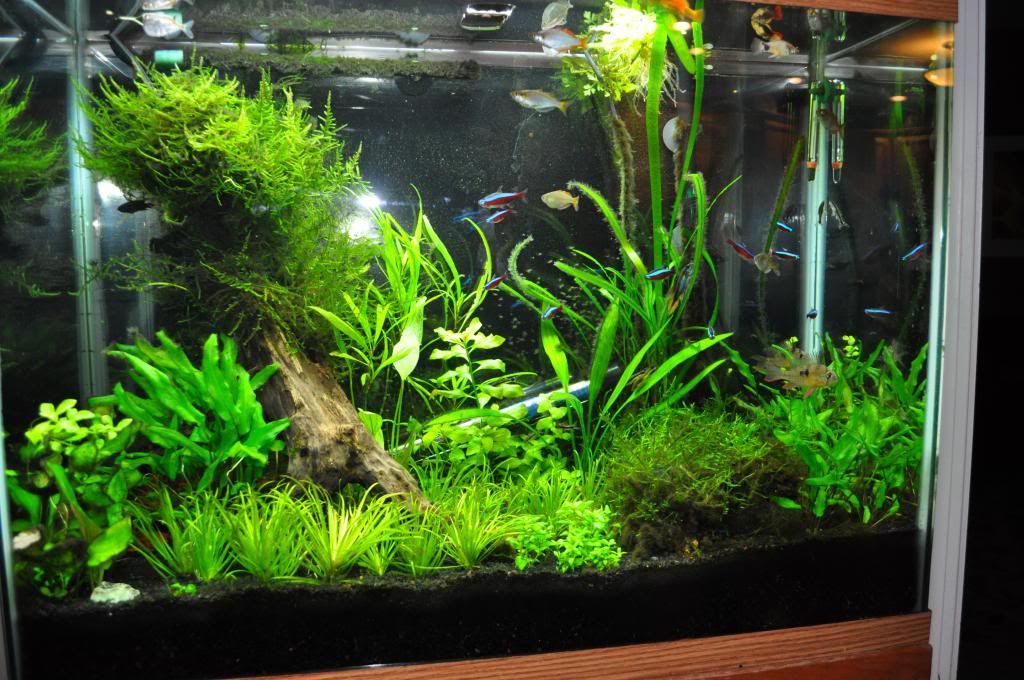 S. Repens:
Maximus: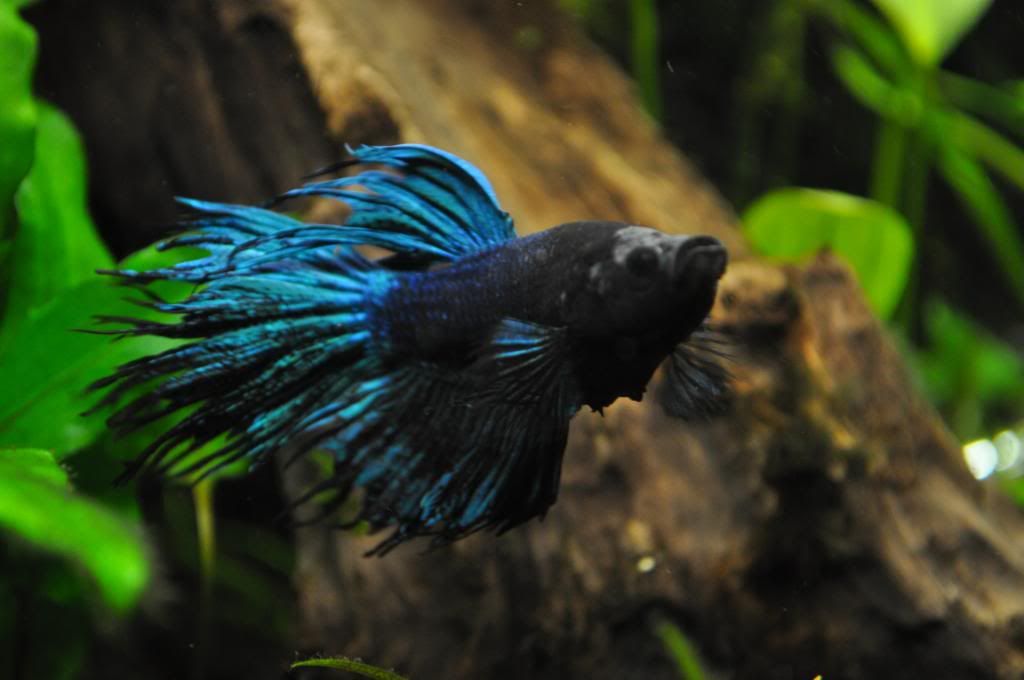 Bolivian Rams: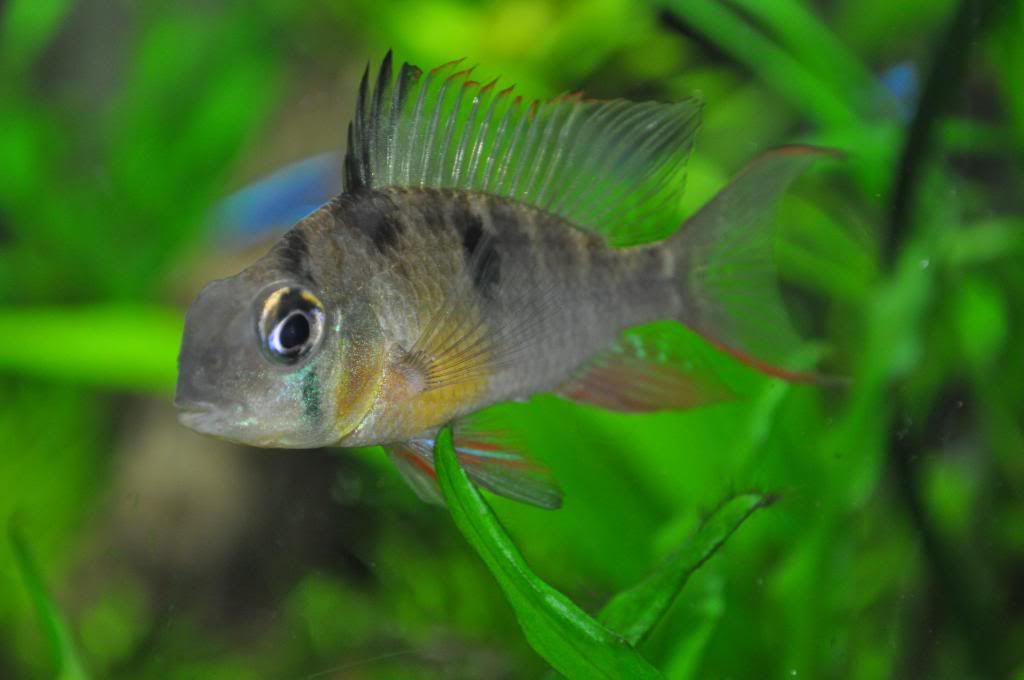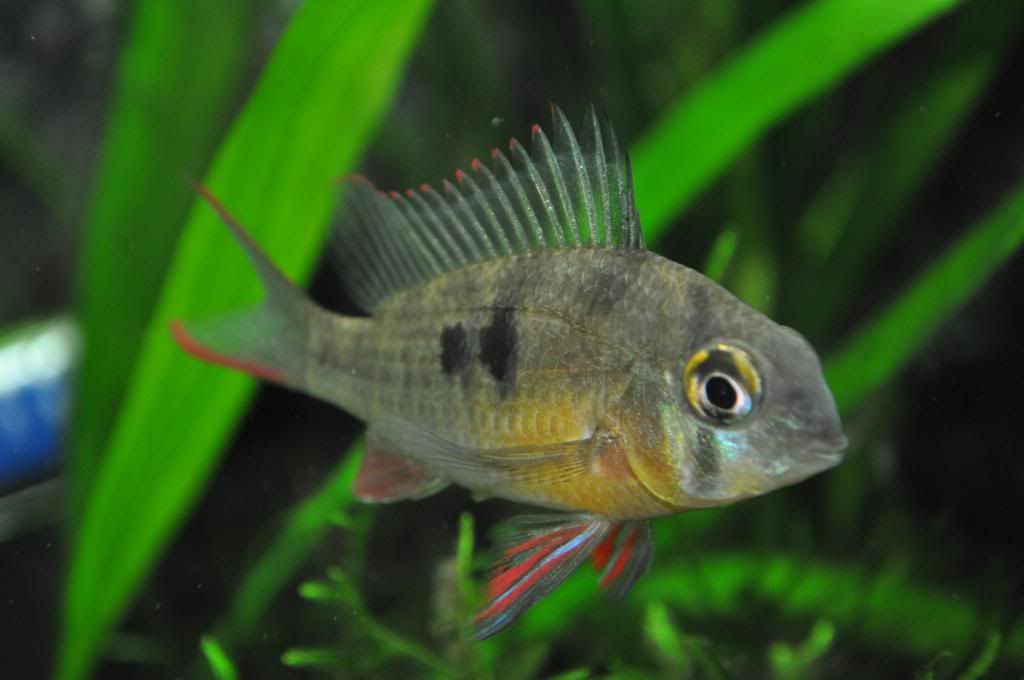 Praecox Rainbow :
Cardinal:
This is really nice. I just started reading it Wed. night and just read the first and last page. Noticed you had DHG on the
first page and knew you'd have issues/w it, but came in after-the-facts so...noticeable high lights preferred. Have one
piece of native type in my ten G/w two bulb T5(yea actually on a ten and without injected Co2 but then I'm the wacco
who cultivates hair and green spot algae) and it's doing poorly even with the T5's. But then where I collected it, there was
only about 6" of water and in the open so as to get plenty of daylight(though directly behind a Dam so perhaps a 3P.M.
time frame for a cut off of direct sunlight).
You asked for suggestions and I may have one just for you and that 20" high tank(after substrate). Since you have the whole
winter to experiment, I would plant each stalk separately in the front as they will send off a shoot from the bottom given
they have light coming from the sides. The main shoot could then be cut off and the new one take it's place giving the whole
plant growth in this tank/w your light level. Then you could remove most of them and place one or two stems in farther back
aria's as individual "bushes" to accent/w. I wouldn't expect any great amount of color other than a small red tint to the tops
of them in your light but they would give a small amount of color other than green. They are supposed to only get "up to"
14" which is why I thought they might be just right for your tall tank.
Rotala Magenta (Rotala macranda)
I have a LFS that is a mom & pop type which will order things if available for me and that means no shipping but
Dr.'s F&S has it also in case you need a place to see a picture of it. Not a drastic "RED" like shouting in a bullhorn
but a subtle red to accentuate your tank a bit...just a thought...
Thanks for the feedback Raymond. I will look into the Macranda. I don't like the way the C. Spiralis and the Vals are looking on the right side, so I will likely have some room.
Here are a few quick pics of the tank from last week. I plan on taking some more pics after a bit of a trim and some cleanup. The tank has been up and running, healthy and happy for almost 15 months!
My little man LOVES the tank!
It's been forever since an update happened! I am in the process of upgrading this tank to a 90G planted with discus! Currently home to about 8 Cardinals, 3 German rams and a few others including Pygmy corys and a rubber lip pleco. Tank has been on auto-pilot for a while. Here are a few pics before I make the switch.
Sent from my iPhone using Tapatalk
Sent from my iPhone using Tapatalk