Algae Grower
Join Date: May 2012
Location: Jax, FL
Posts: 6
29 gal over last 3 months
---
Day of set up:
This past weekend: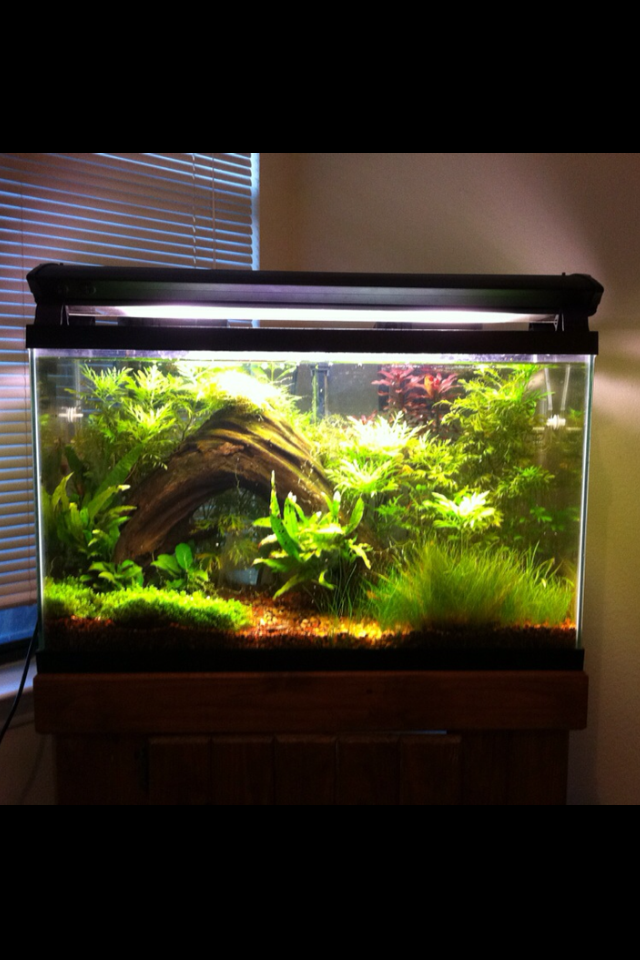 Since the initial setup I added a CO2 system on a timer, had a crop of algae spring up which has gotten under control for the most part, started dosing Nitrogen and Potassium along with my other ferts, and added 4 Corydoras with some more fish to come shortly. The Java fern is a bit spotty but it's slowly coming around. The new growth looks great now that I'm adding the CO2 and macro nutrients.
I owe all of this to the good folks at this forum. I read TPT for a few months before even purchasing anything and had no prior knowledge/experience on fish keeping. Thank you all!!
Wow, what a difference! It looks great!
Planted Tank Enthusiast
Join Date: Oct 2012
Location: ohio
Posts: 827
great work
Nice. Amazing what a little prior research can do.
---
________________________________________

N1k0n #58

They asked me to move because I was blocking a fire exit.
If you're flammable and have legs, you are never blocking a fire exit. -Mitch Hedberg
Planted Tank Guru
Join Date: May 2009
Location: MICHIGAN
Posts: 3,475