Curts 55 KISS Tank " Decommissioned"
---
Ok Guys some time ago I started my 55 Gallon, Here are some pics from when it first started in 2008. some of you may remember: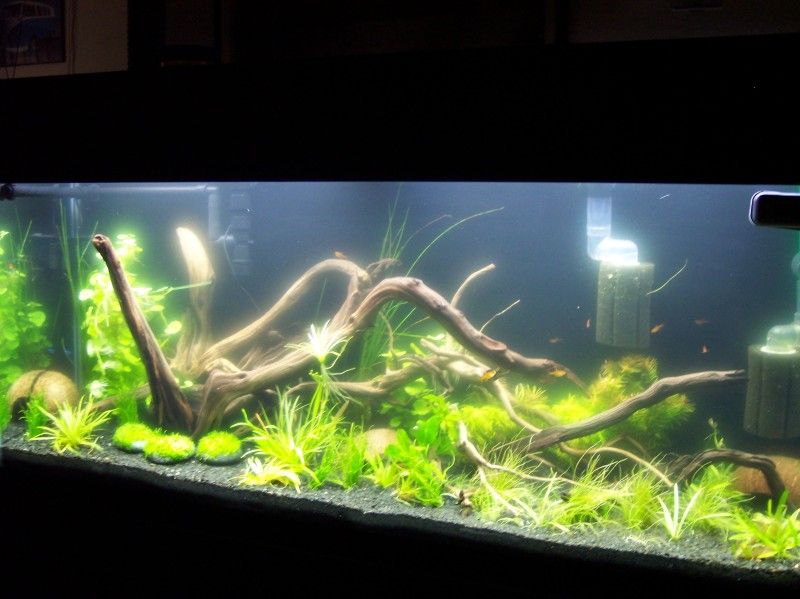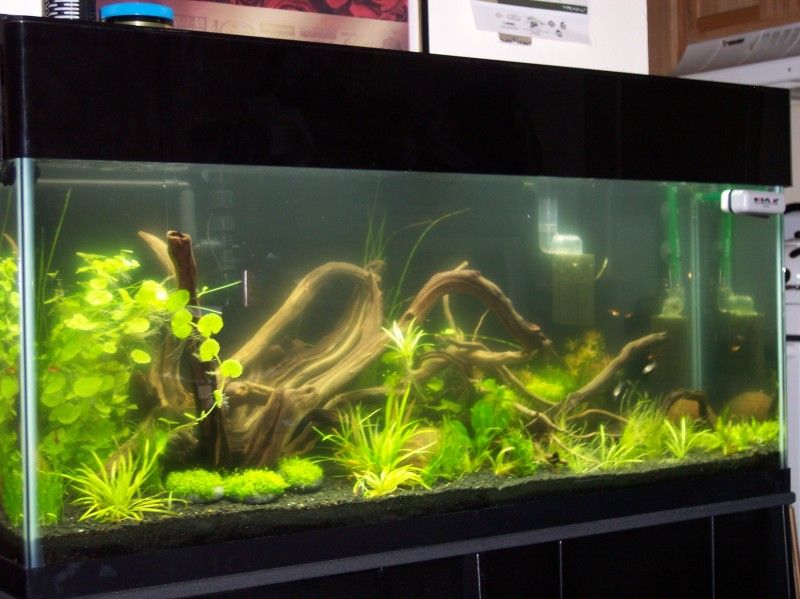 And here is a shot of it in its prime about 2 years ago, Circa end of 2010: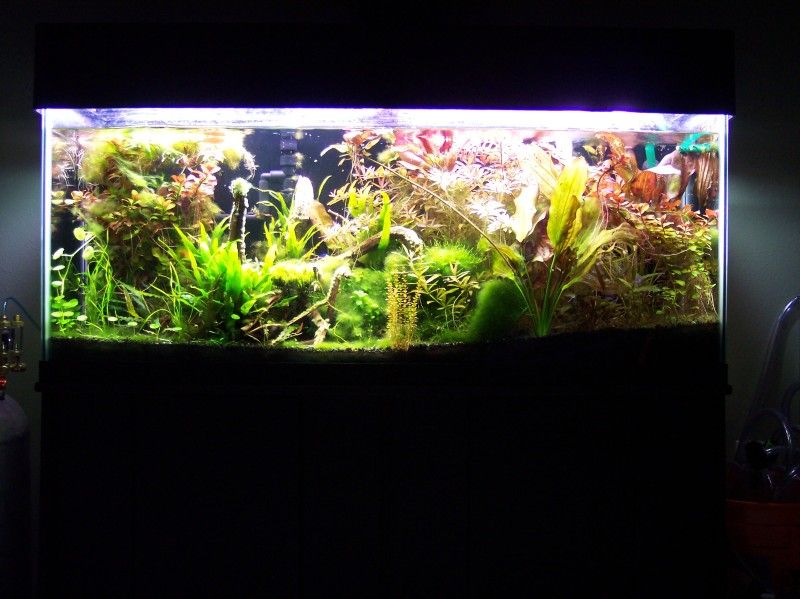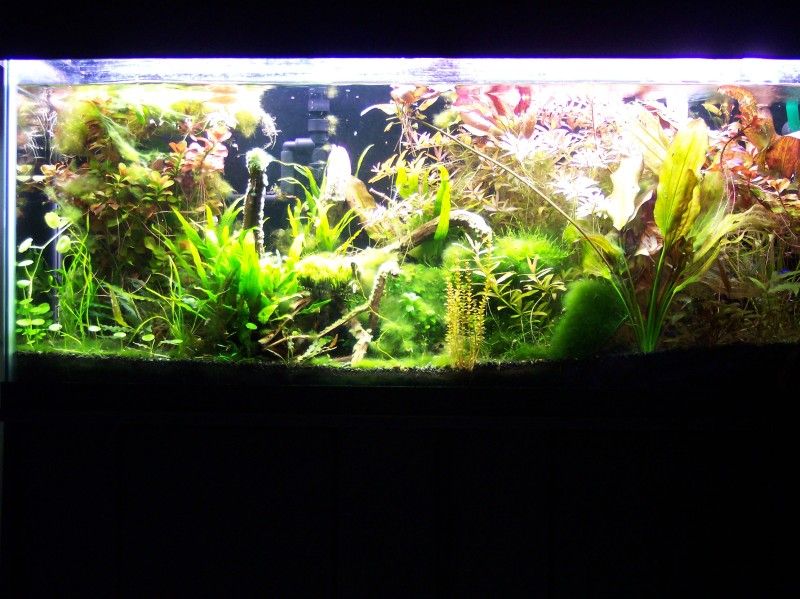 Well needless to say I let the tank go and lost intrest due to job, family life and no LFS who supported the hobby. Well no I am back and going to be rebuilding this tank to a new glory!
The rundown:
Tank: 55 gal AGA
Lighting: 3x 54watt Diy T-5 fixture ( Grow Bulbs from Hydroponic store)
Filtration: Eheim 2217 , Mag Drive 5 with Sponge Pre-filter Running my CO2 reactor ( May just Use a diffuser, still Undecided)
Heating: Non as of yet ambiant room temp is 68-72 winter, 73-80 summer
Substraight: Mix of Florite black sand,Florite black, Eco Complete
Flora: Various Crypts, Hygrophylia, Nympha, anubius
Hardscape: Manzanita, river rock, Chola
Fauna: undecided
Most of this is still in the works. I have to move the tank to my family room so I will get pics up when I start the transformation. Stay tuned,
Curt
Tank is no more see text and photo bellow.
---
Last edited by Curt_914; 05-13-2014 at

06:57 PM

. Reason: change in direction
Algae Grower
Join Date: Oct 2011
Location: piscataway, nj
Posts: 90
WOAH!!! JUNGLE!!!

are those BGA? good luck fighting that if it is... having a hard time fighting mine
Yea there is/was algae in the tank. It never really bothers me though I feel it adds to the layout being more natural. We will see how it goes after the move an rebuild.

Curt
Wannabe Guru
Join Date: Aug 2011
Location: Centennial,Co
Posts: 1,836
Tough crowd! Nice variety in there. Are you planning on this same kind of look?
NO I am going for ease of maintinance. Crypts, and Nymphea spcs. I am thinking on trying to mabye get some reds though. I will have sunset hygro in the corners. Driftwood mabye set up the same but may change it. Instead of right to left I am thinking of left to right. Also Planing on some river stones. Trying to get it moved in the next couple days.

Curt
Ok so the plan has changed yet again. Going to be keeping Discus in this tank 5-7, and some amano shrimp for algee control. Will get update pics in a couple days.

Curt
Well update time. I finnaly moved the tank yesterday. Will start rescapeing today. Lots to clean, have to get hard water stains off my reflectors. Heating with aqueaon pro 150 to 76 degrees. Plants will be crypts, lotus, anibus, hygro.

I lost intrest in the hobby because I made it to complex and just got frustrated. This is now going to be my kiss tank, as in keep it simple stupid. I am going to try to not over think things and keep it easy to maintaine. Going to re think my reactor and do co2 again also. I will post pics as soon as I figure out how to do it from our nook. Thats it for now back to work setting this tank up.

Curt
KISS is a good moto to follow in more things than just fish tank
Look forward to the results.
Ran into a bump, i need bulb clips for my ice cap reflectors. They are the t-5 bulbs. I have spent 2 hours looking on the north end of town with no luck. Anyone have any they could drop in the mail for me I need 3 asap. Let me know,

Curt
Tank Decommisioned
---
Well the Time has come. I havent had time to work on this tank at all. I had it sold but the buyers had to back out. So the tank is comming down and will be moved to Dry Dock. I could never find the energy to get it going again. Here is the Last photo of the tank today 5-13-14.
All the plants are going to a new home with my 2 Plecos and a 7 year old ammano shrimp. Here is a link to the build thread;
Curt's 20H "Shrimp Cove"