10g Metaframe - Dutch(?) style
---
Current FTS: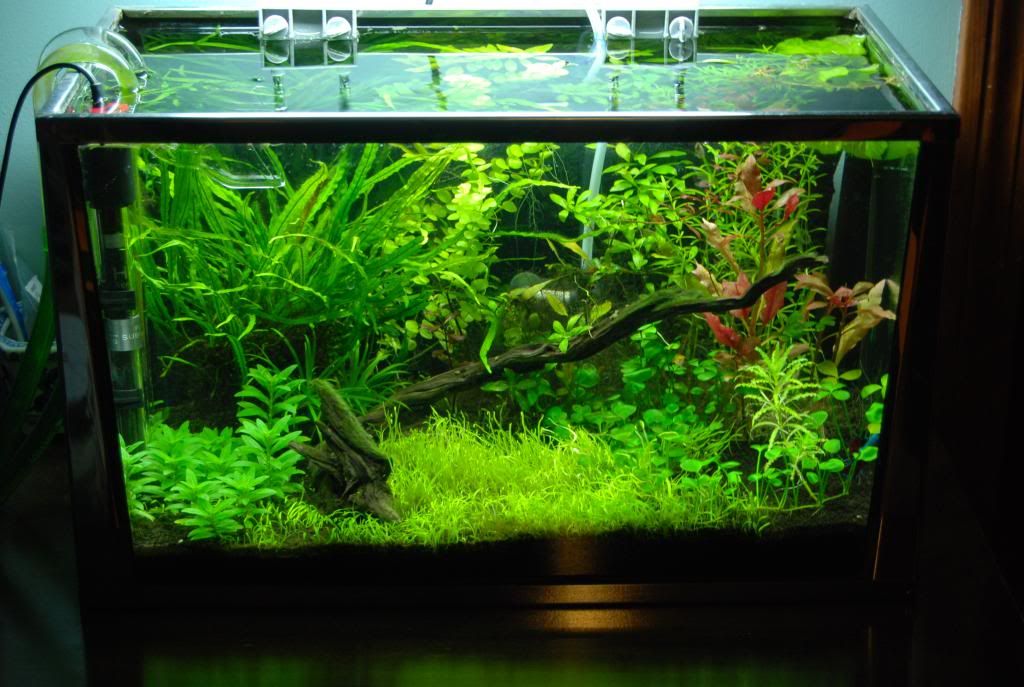 Specs:
10 gallon Metaframe
Eheim 2213
lily pipes from ebay
Fluval Stratum substrate
Archaea 36w fixture
pressurized CO2
Inhabitants:
3 Ottos
1 betta
Plants:
UG (had some trouble with this before, we'll see how this goes)
staurogyne repens
glosso
downoi
creeping jenny
needle leaf java fern
limnophila aromatica (also a trouble plant for me, might give up if it chooses to be a wench again)
some other ones I can't remember off the top of my head!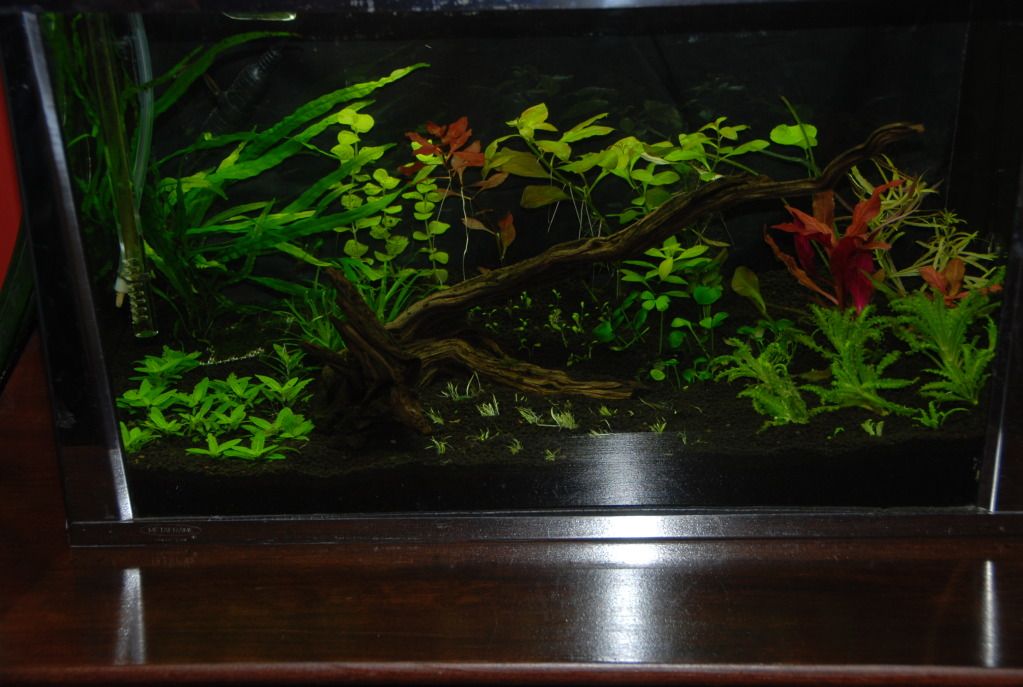 Waiting to see how it grows in.
---
---
Last edited by poppyseed; 02-01-2013 at

12:36 AM

. Reason: details
Algae Grower
Join Date: Jul 2011
Location: Wilmington, NC
Posts: 83
Hi there,

How is your Metaframe tank doing? I love these stainless steel frame tanks. Did you end up getting any shrimp?
Love the retro look. Congrats on the "aquasition".
nice job liking the dw
---
40 gallon dirt tank
5 Gallon planted bonsai dirt tank
1 Bearded Dragon ''Spyro''
Normal Leopard Gecko ''Shadow''
Super hypo tangerine baldy carrot tail leopard gecko ''Moon''
2 whites tree frogs ''Ying and Yang''
1 Royal Python ''Neptune''
1 Veiled Chameleon '' Yoshi''
Thanks guys, I'm thinking about going to the LFS tomorrow to see what they have for shrimp. I might just be picking up cherries for my walstad bowl, but we'll see. I have some planaria in this aquarium that have so far survived my doses of "no planaria." I also have this algae that is really pissing me off and wants to suffocate my UG.

I'll try and take pics tomorrow.
---
Before Trim/Cleanup:
After:
This view looks pretty much the same, except for there is less downoi due to some initial melting.. Hoping it will settle in now.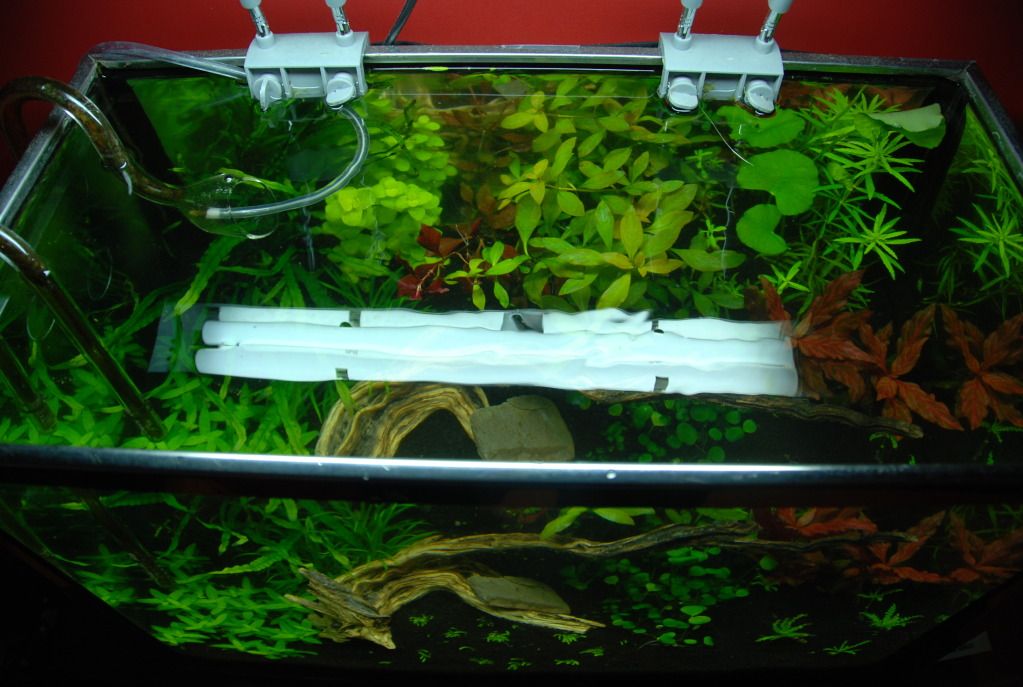 The algae that sticks to my UG/gravel. It pulls the UG up when I try to suck it out
.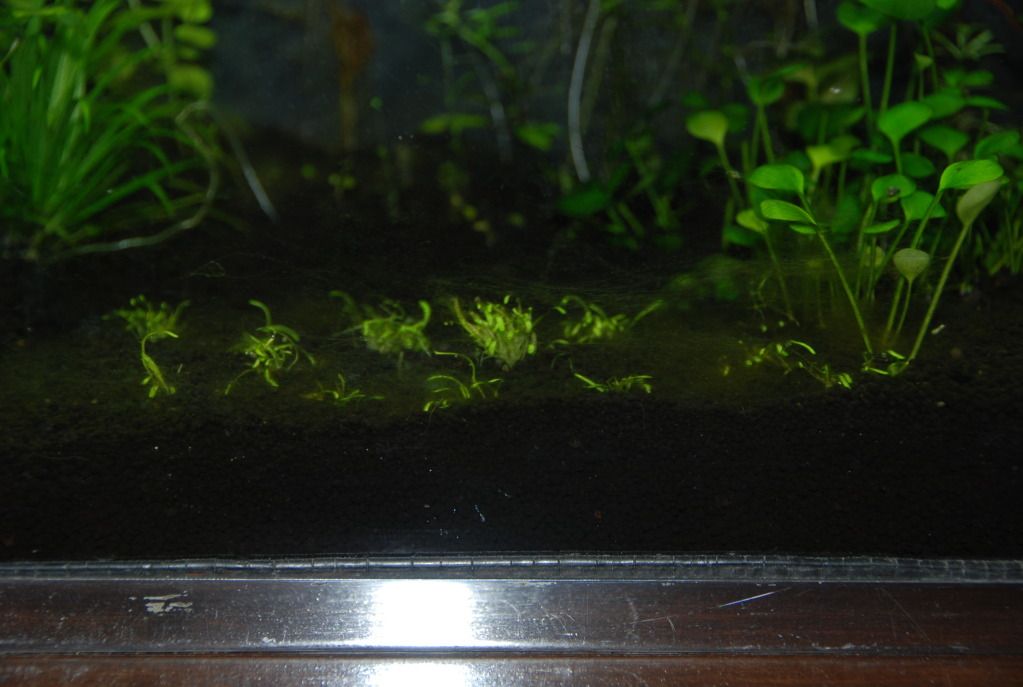 And a different view just because not much has changed and this update feels boring.
I bleached the heck out of my driftwood because the amount of BBA on it was making me uncomfortable. Don't mind the rock weighing it down.
I tried the LFS today. All they had was one lonely CRS and not even any cherries. Guess I'll try ordering them from a member (it's cheaper anyway).
---
It's been a while. I largely ignored this tank after a couple failed attempts with shrimp and CO2. I will no longer attempt that combo except for maybe with cherries.
Excuse the lackluster appearance of some of the plants.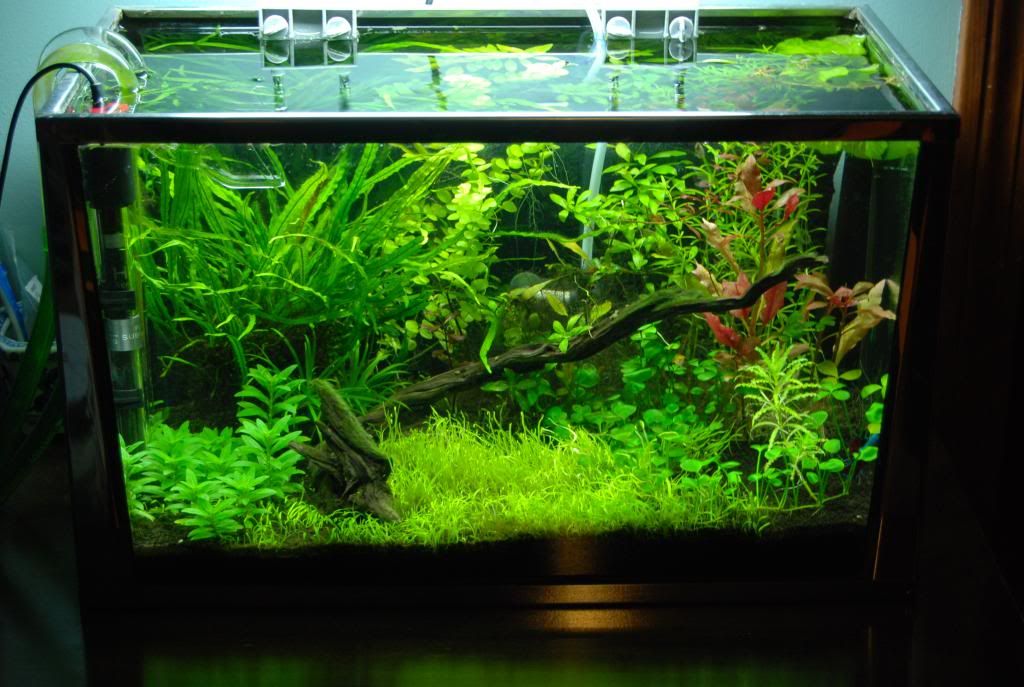 Sorry.. realized this was blurry.
Acrylic lid for the new inhabitant, Sir Galahad.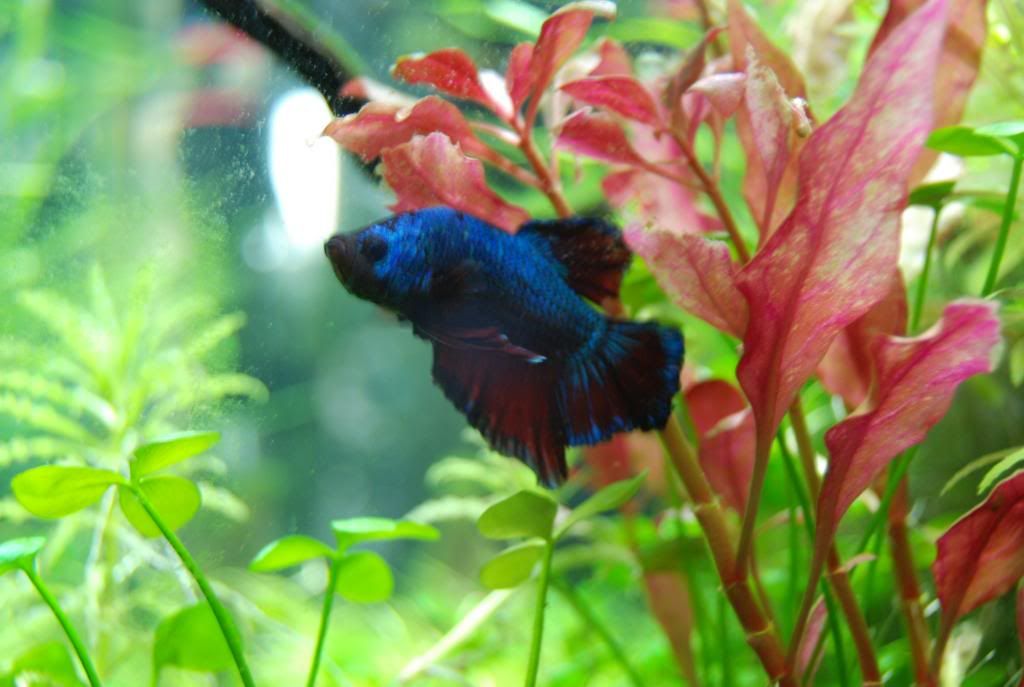 ---
Planted Tank Guru
Join Date: May 2009
Location: MICHIGAN
Posts: 3,475