Algae Grower
Join Date: Sep 2011
Location: St. Petersburg, FL
Posts: 16
First Large(r) Planted Tank.
---
Hola Amigos!
My name's Scott and I thought this would be an awesome opportunity to share my next endeavor with the community. I have been keeping fish for a few years now but jumped directly to the saltwater reef tanks. (BIG_KAHUNA on reefcentral) For whatever reason I have not grown bored of my reef but seek yet another new challenge in this amazing hobby. I caught my first glimpse of a planted freshwater tank at the Florida Aquarium a few months back and have been hooked since. I always thought freshwater tanks were for noobs, thinking of neon blue gravel, plastic shipwrecks, and goldfish. Obviously I was very wrong indeed. So here's the rundown. Attached is a picture of the current 20g tall tank my girlfriend and I had set up a month or so ago. I'm loving the look so far. One problem, too small (seems to be a reoccurrence in this hobby, no?
) I have recently upgraded my 57g Oceanic Rimless tank to a 100g corner, leaving my 57 for QT. Well the 100g is pretty much stocked so no need for the QT. I'm thinking about turning it into a 57g planted tank!
The specs:
57g Oceanic Rimless
Drilled with overflow
Sump (filter socks, refugium, return)
Still have a dual media reactor and a HOB skimmer (not sure if they'll be of any use or not)
3 Coral Life T5HO light fixtures with 3 10,000K and 3 Actinic bulbs @ 39W each.
So the questions:
1. Using a sump on a planted tank...no no right? I've been reading some threads that say otherwise. Please chime in and let me know what you think. It would just be really nice to use as this tank is already rigged with and ATO.
2. If no sump then anything against running HOB filters on the tank and just plugging the bulk heads?
3. Really looking for the "Amazon" look to the tank. Lots of lush growth yet tannic, lots of drift wood. Fish/Plant recommendations?
4. What other equipment am I looking at here. I assume the DIY CO2 reactor won't work on a tank this big as it has on my 20g?
5....Well I'm sure there will be plenty of other questions coming and lots of reading to do so on to the pictures and look forward to the replies.
Thanks in advanced,
Scott
The current 20g: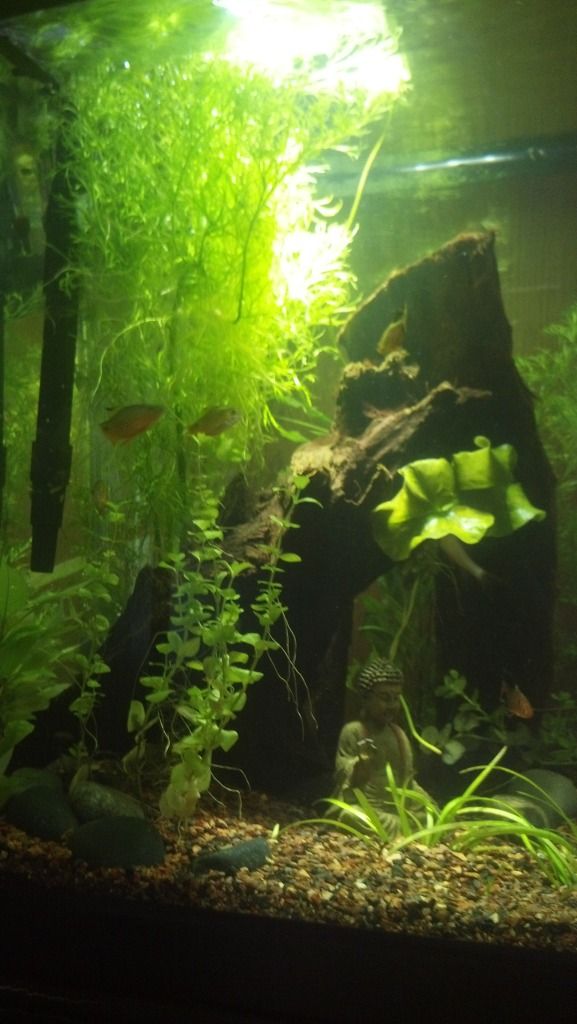 The potential 57g: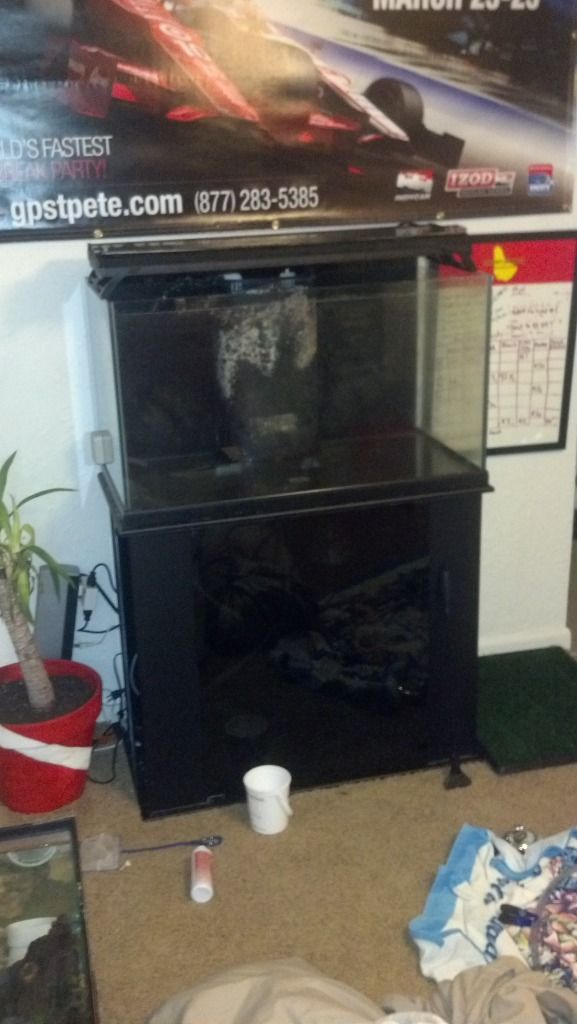 And the reef tank: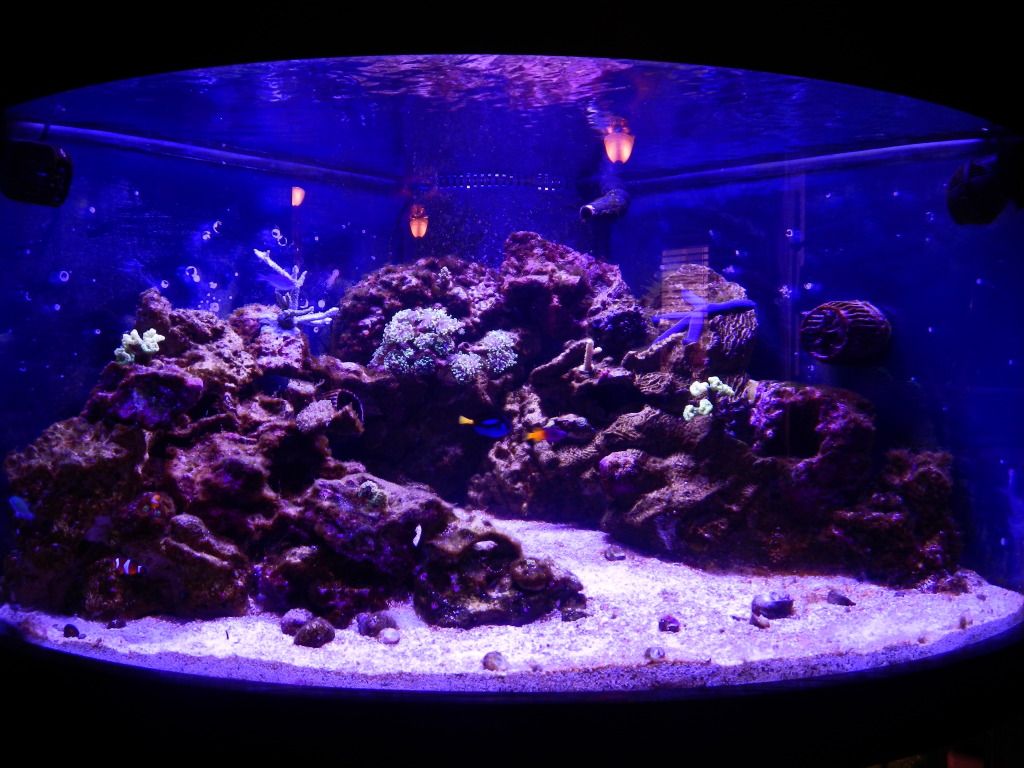 Sorry about the poor picture quality, still looking for my actual camera
Algae Grower
Join Date: Sep 2011
Location: St. Petersburg, FL
Posts: 16
I have a sump on my 120g that I am setting up, do not see a problem with it personally, I am more than likely not going to be running Co2 on it which I think is the main concern when using a sump.
---
My journal

Dirt tank - 120g 120cm x 60cm x 76cm ( under construction )
Shrimp tank - 10g 60cm x 30cm x 35cm ( under construction )
The Fraternity of Dirt #93