15g Mud Tank *Fish Added*
---
Lol, start from the beginning gonna be a surprise for me too. Gotta love mts.
Tank:
15g High
Filter:
Eheim Ecco Pro 2232
Lighting:
Regular 10g Fixture with 2 screwin CFL 6500k bulbs
Heater:
Rena Smart Heater
Substrate:
MTS topped with River pebbles and Sand
Hardscape:
Driftwood
Flora:
Limnophila aromatica
Bacopa sp Colorata
Hygrophila sp Bold
Myrio Mattogrossense
Ludwigia x Arcuata
Polygonum Kawagoeanum
Bacopa Caroliana
Fauna:
10 CPD,
6 Blackfin Cory,
2 Amano Shrimp,
1 Longfinned L144
and 1 lost baby guppy
---
Last edited by BDoss1985; 08-24-2012 at

01:27 AM

. Reason: Added
did you cap it with anything or put the water right on the dirt?
Capped with some small river pebbles ... I started it the first time about 9 months ago so alot of that rock has kinda sunk in, I love a natural look it was fine the whole time but anytime you move something it's a cloudy mess for a while. Im gonna have my first try at paintball co2 in this one.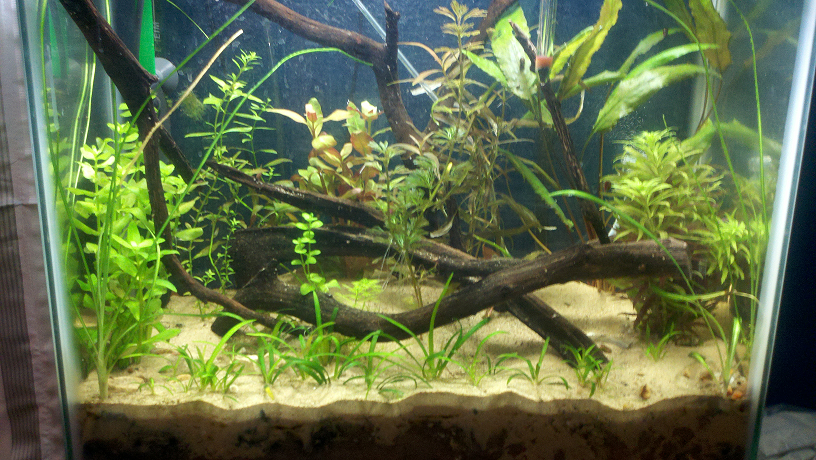 All setup, and waiting on fish, the dwarf sag grew faster in the last week with co2 than it has in months in my other tank lol.
---
Last edited by BDoss1985; 07-24-2012 at

12:16 AM

. Reason: Image Size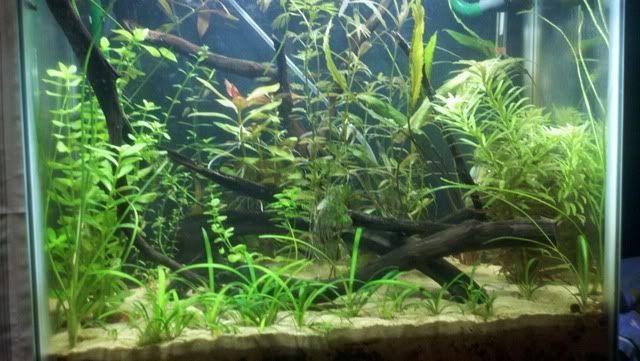 A little growth, this is my first pressurized co2 tank im not used to things growing so fast lol.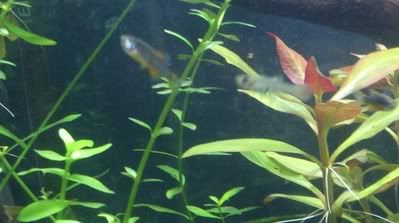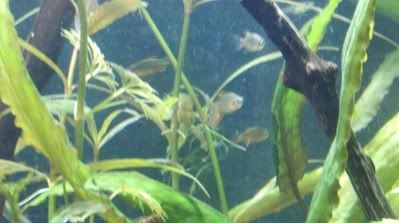 A little guppy that survived the drained tank in a puddle, he tries to school with the CPDs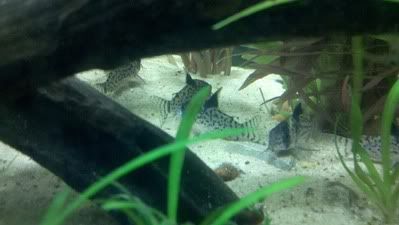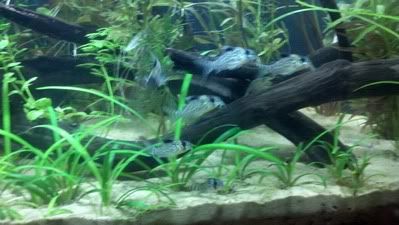 Black Fin Corys
Removed the Purple Cabomba
Added my longfin L144 from the 55g(gotta love those blue eyes lol)
Looks a bit overgrown....which makes it appear more natural. I really like it! Are you getting used to the pressurized CO2 yet? Do you do any dosing in the water column, or are you just relying on the MTS in this system?
Yea im getting used to the pressurized, I dose with micro and macro from nilocg, I dont think im using as much co2 as I could.