My 110 G Planted Tank
---
Hi all,
I started with a 60 gallons tank on March 2011.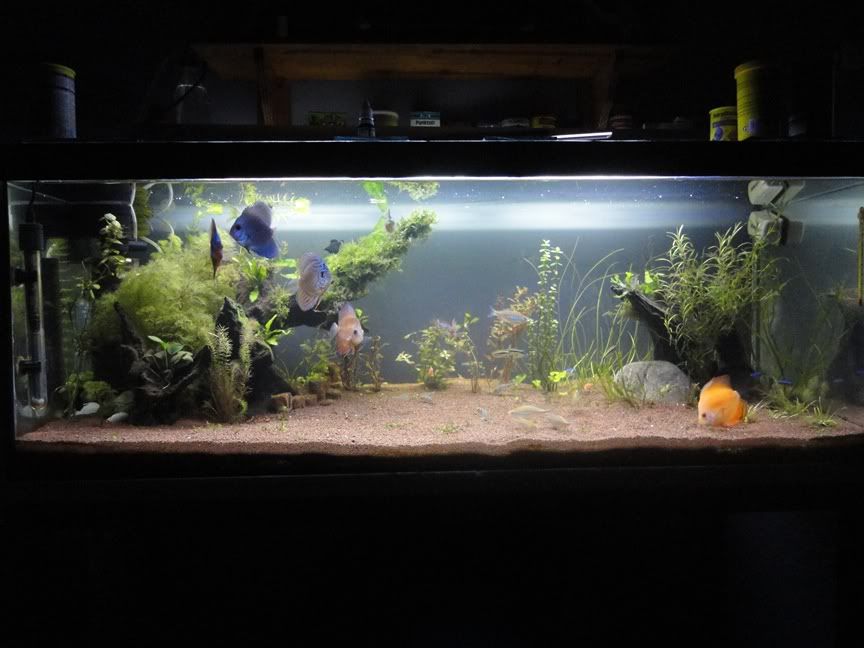 Then, last December, I decided to upgrade to a 110 gallons.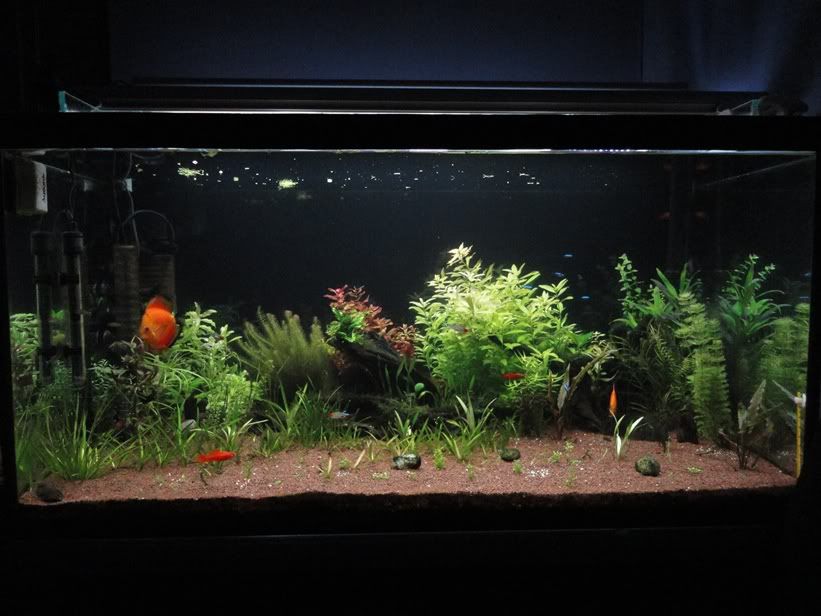 Lighting
: 2 T5, 4 T8 and 10 watts led
Subtrate
: JBL Manado
CO2
: 2 liters industrial cylinder, Jbl taifun co2 diffuser
Equpments
: 1 JBL Crystal Profi i900 + 1 Internal Canister BOYU 1400 l/h + 1 Heater 150 w
Plants
:Ludwigia repens, Rotala macranda, Blyxa japonica, Hygrophila difformis, Glossostigma elatinoides, Rotala rotundifolia, Ludwigia arcuata, Anubias barteri var. nana, Sagittaria pusilla, Vallisneria Torta, Bacopa Caroliniana, Tropica Potamogeton gayi
Inhabitants
: 5 Discus, 9 Cardinal Tetra, 10 red nose tetra, 2 corydoras
Your comments would be most welcomed.
Cheers
Very nice, love planted Discus tanks.
Planted Tank Guru
Join Date: May 2009
Location: MICHIGAN
Posts: 3,475
Beautiful tank,discus, and plants. I'm an 110g owner myself I love the size.
Hi,
Thanks for your nice comments.
Some new pics: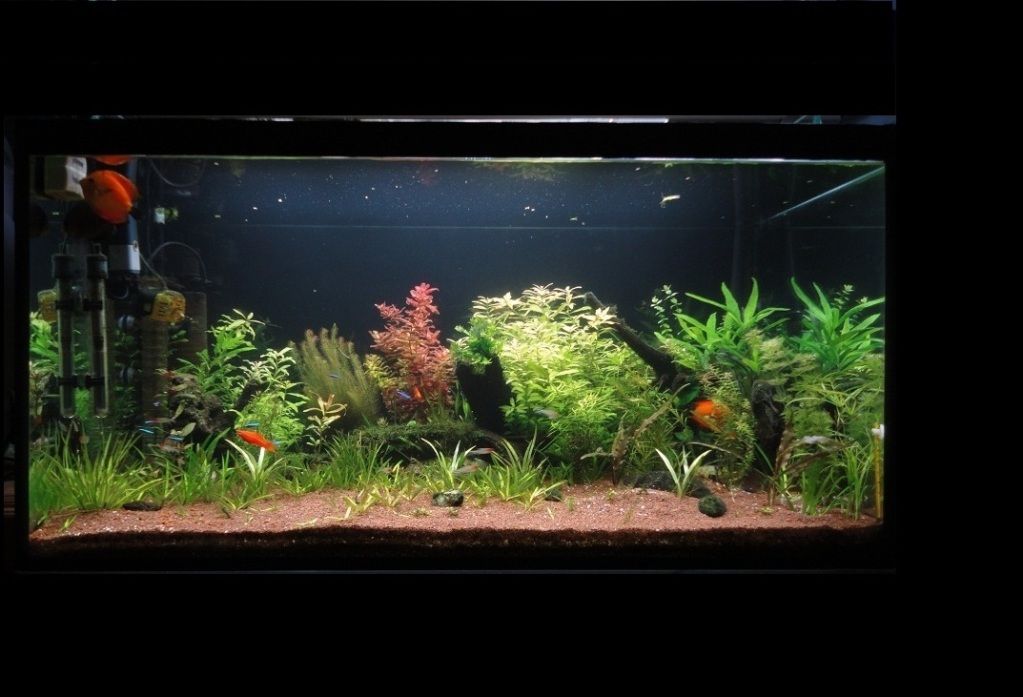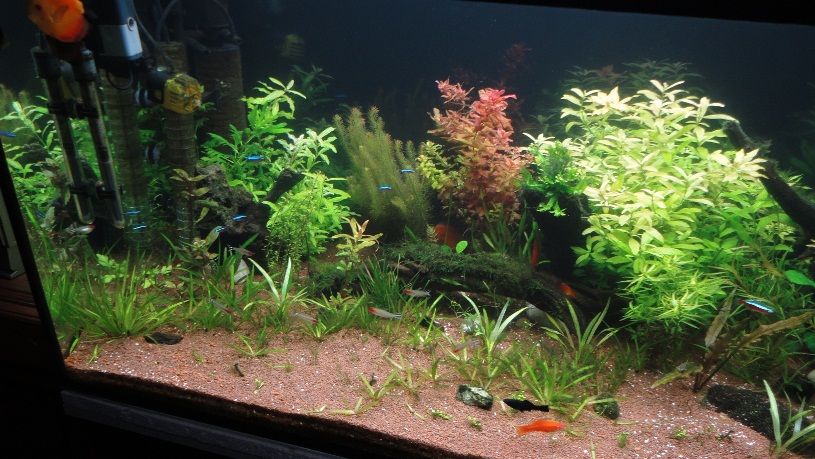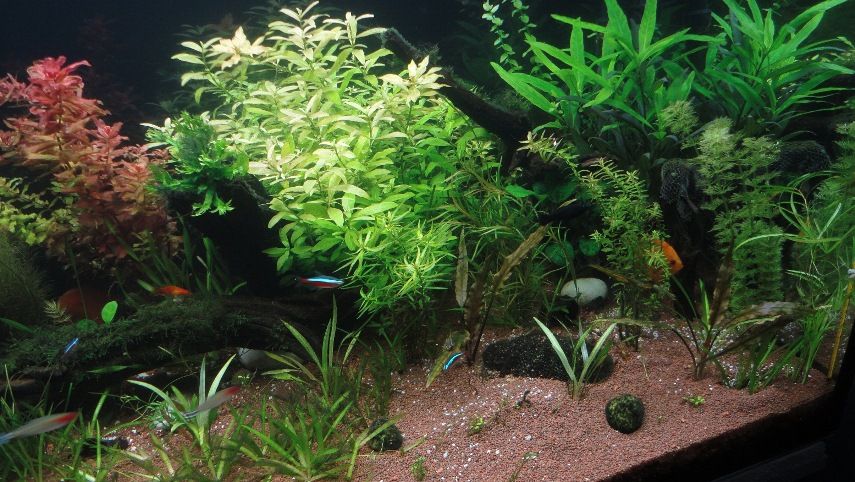 Cheers
Hi all,
Here are some pictures of my tank.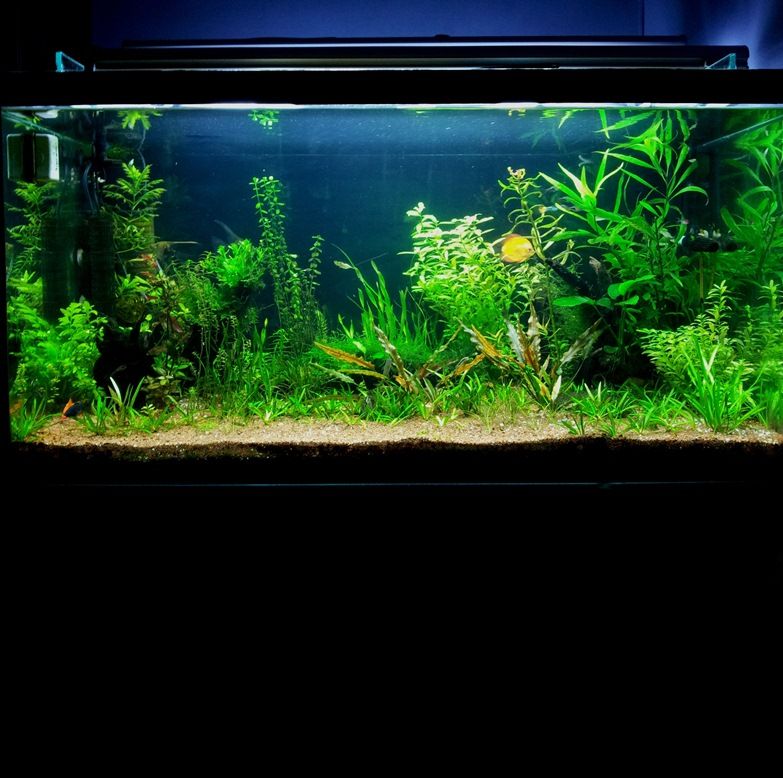 Cheers
Hi there,
2 new pictures of my tank.
I like it. Grew out nicely so far.
Algae Grower
Join Date: Oct 2011
Location: Sacramento
Posts: 29
Love seeing the tank progress. Filling in nice
Thank you dbl_dbl17, MikeS and octavusprime. It's very encouraging.