redpenguin01's 20L Progress
---
This is a thread to just keep track of the evolution of my tank. Any comments or suggestions are welcome. Here is the progress over the past couple of months. Thanks for looking everyone.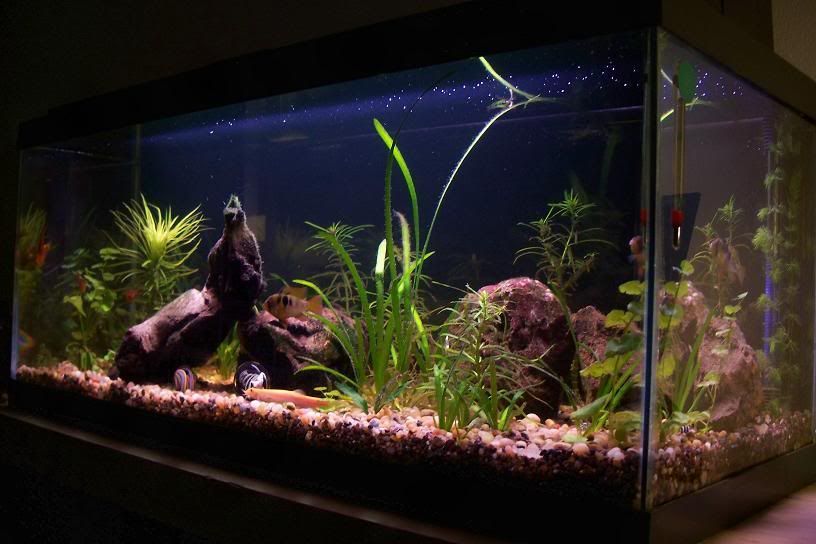 After Moving the tank (Approx. 1 week ago):
---
RIP Ferbs
I am about to move in a month.. so this tank is going to have to be redone once again. Pretty excited to have an excuse to change this substrate out.
Anyways, here is a couple update images.
---
RIP Ferbs
Planted Tank Guru
Join Date: May 2009
Location: MICHIGAN
Posts: 3,475
Thanks GMY.
I decided to sign another 6 month lease with the apartments.. so I ended up just grabbing a new substrate top layer and some
Ludwigia repens
. Happy with the results.
---
RIP Ferbs
Still alive and kicking.
Spotted a strange developmental mutation on one of my E. stellata plants yesterday.. the plant no long forms a node, but rather an endless spiral.. similar to a spiral staircase. Going to try and clone it next week see if I can't isolate it.
---
RIP Ferbs
The spiral is pretty cool. I also like how your fish contrast.
Thanks.
Got some new riccia in foreground. Never have grown it before so we'll see how it goes. I'm going to try a few different areas in the tank to see what it prefers. Going to chop and do some minor recapping tomorrow. Might tie some to the wood.. not really sure yet.
Few shots before the chop:
---
RIP Ferbs