Algae Grower
Join Date: Mar 2004
Location: morgantown wv
Posts: 60
Here is the tank finally filled it was bittersweet as it looks soooo good empty and I know there is a risk that it could all melt :-( but hopefully all turns out well. I have the co2 running at 5bps dosing excel at the recommended dose as well as dosing dry ferts at the EI index. I am also running the lights for only 4 hours for the first week as per recommendation of another member on this board.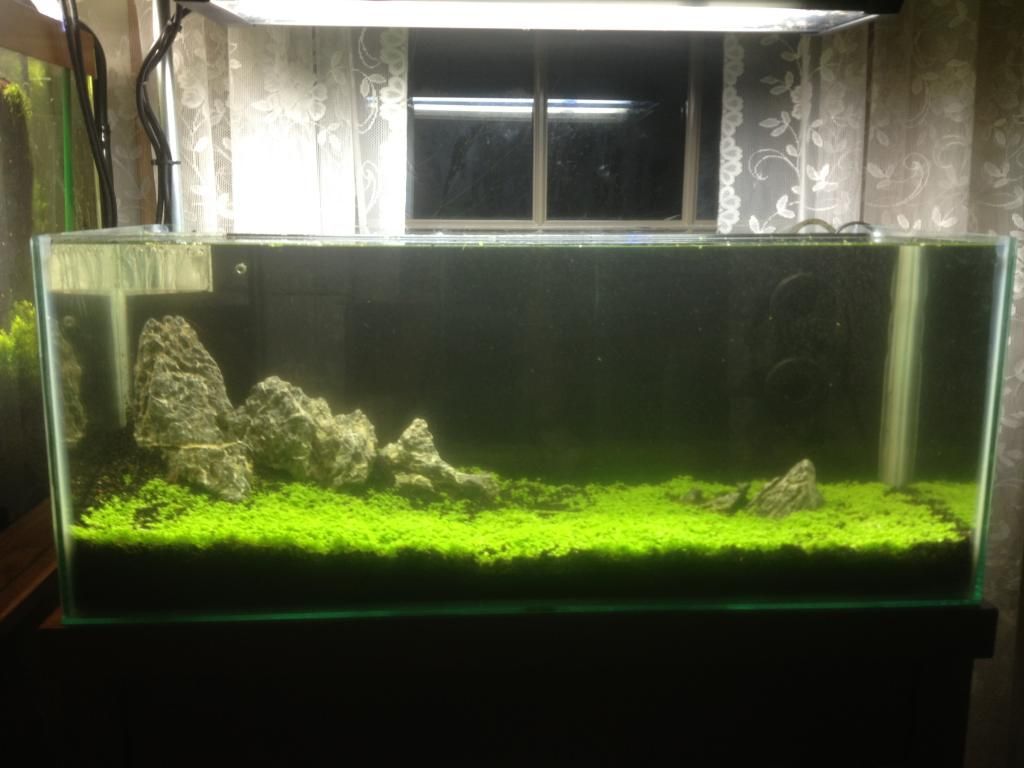 here is a picture of the co2 misting out of the filter
and here are a few shots of the filter. I dumped some mulm from my other tank and I have bio balls on the way should be here on monday.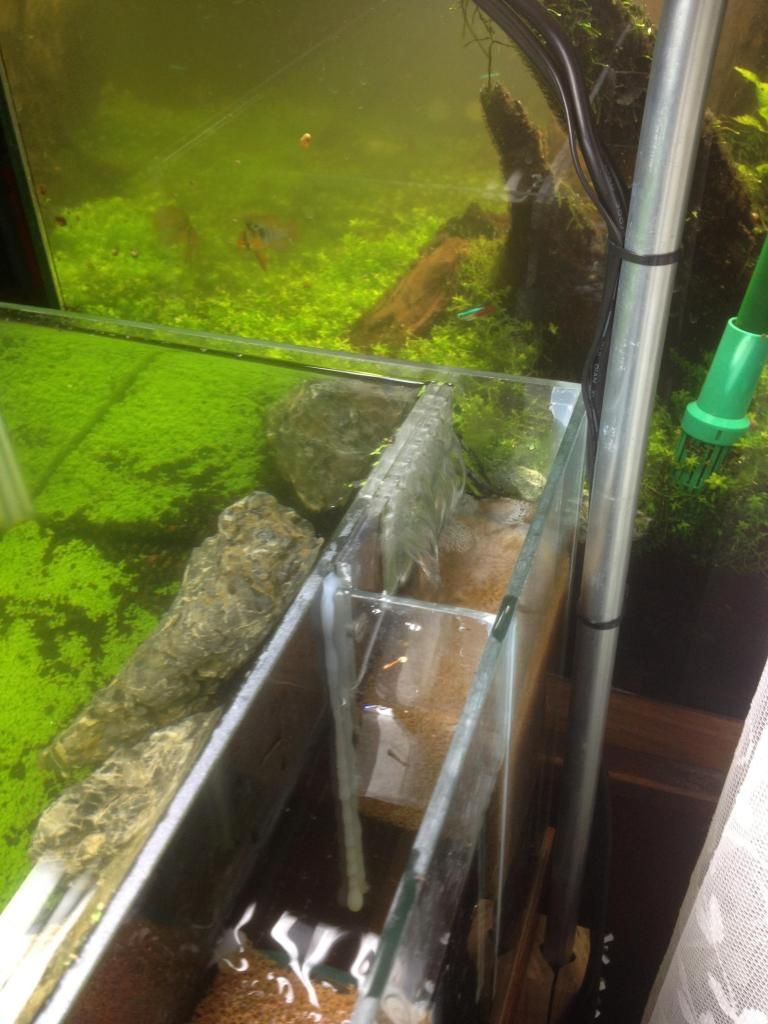 Algae Grower
Join Date: Mar 2004
Location: morgantown wv
Posts: 60
And the new home for the next month till I move to dc for the new job :-(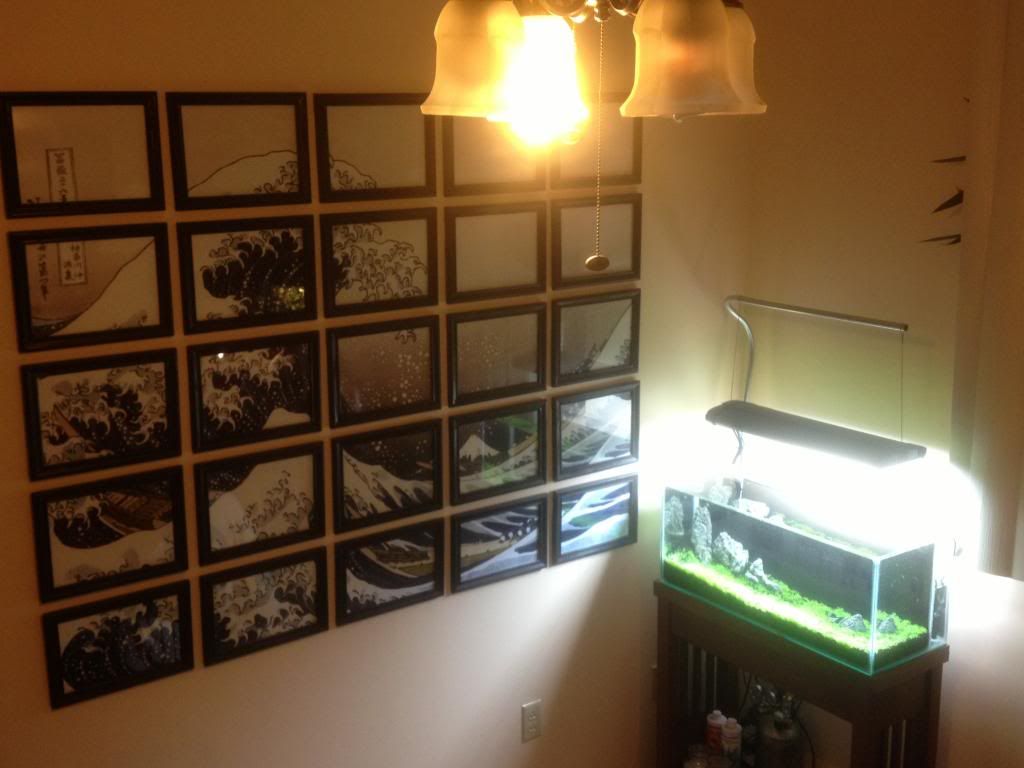 Planted Tank Guru
Join Date: May 2009
Location: MICHIGAN
Posts: 3,346
Planted Tank Enthusiast
Join Date: Jan 2013
Location: Boston ma
Posts: 741
Can you explain how you make that hanger please!!!
Quote:
Can you explain how you make that hanger please!!!
This was a necro-ed thread (2 years old) and the owners last post was back in march.. don't hold your breath waiting for a response.
That said I'm tempted to rip the trim off my 20g long and a try high tech setup after seeing this.