5G, 10G, 20G and 29G Plant Growth Tracking
---
Here is week number #3 of all the tanks (you can find the first two weeks in the pictures section). I have changed around the 5, 20 and the 29.
I added One 23W 6500K Bulb to both the 20 and the 29. Over head in the front. Flourencents are still in the back.
Here is the 5 gallon.
I took the Mondo Grass out and is now just the roots inside the tank.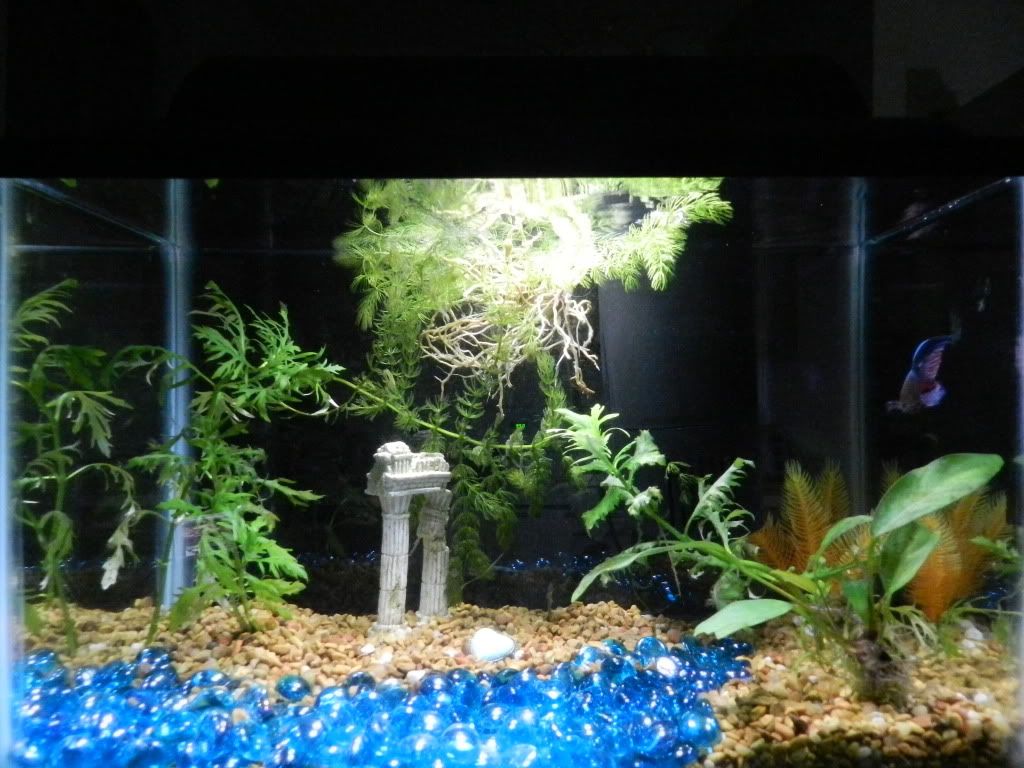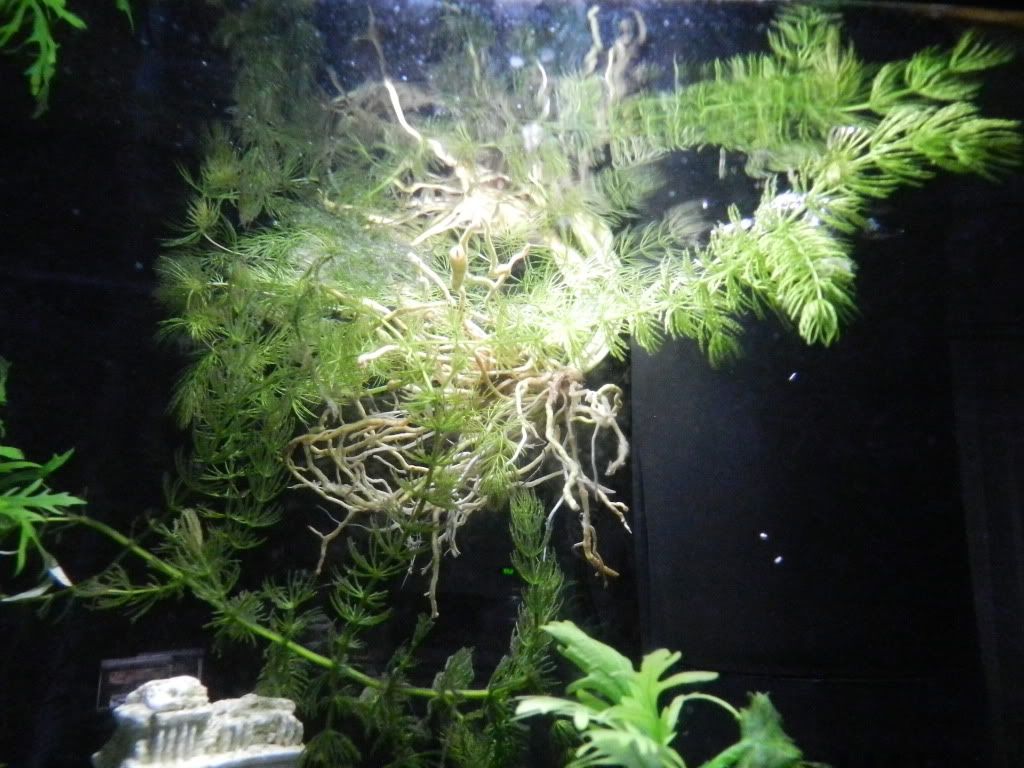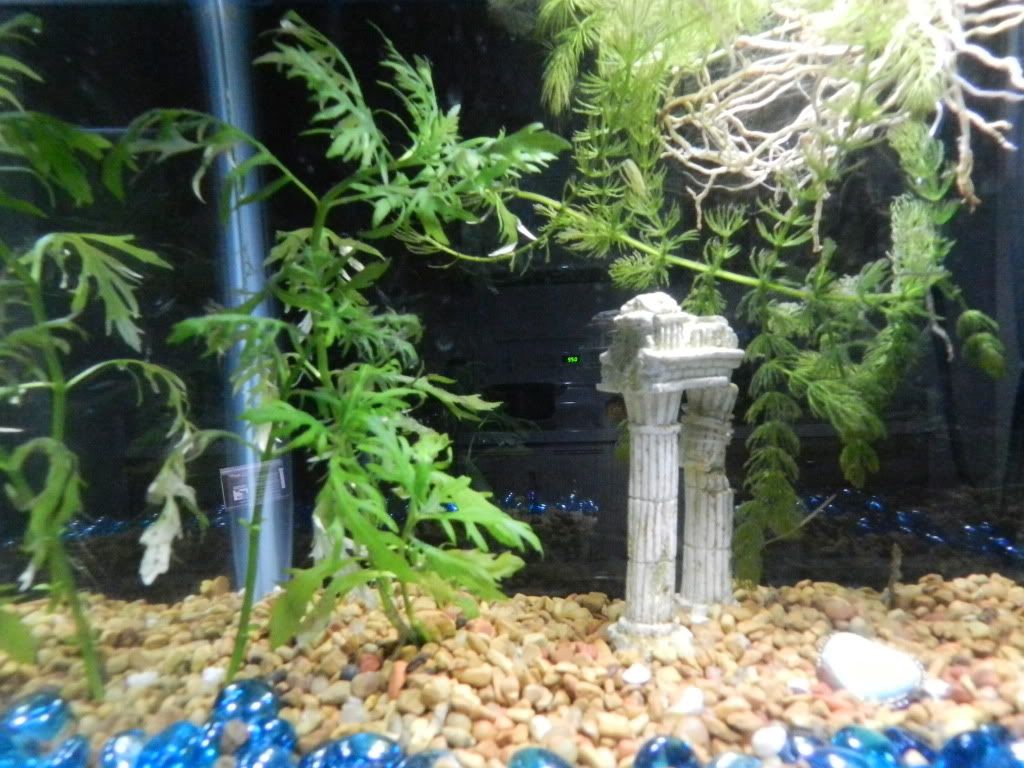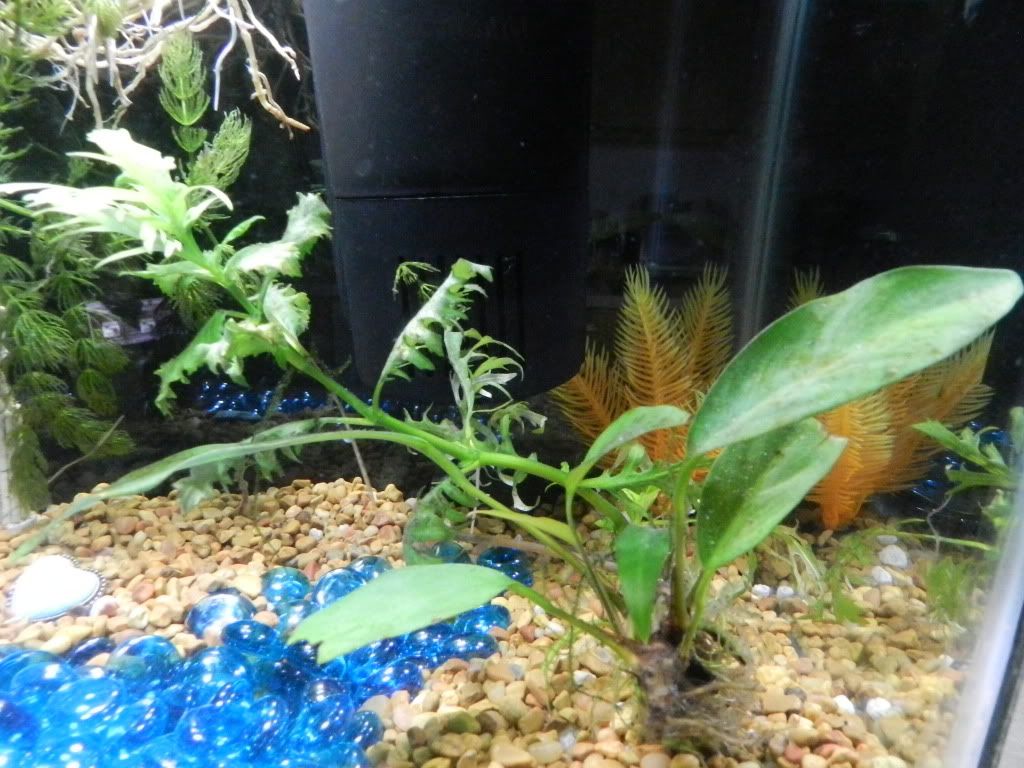 Here is the 10 Gallon:
I cut the grass on the left and replanted it again. Now there are three stalks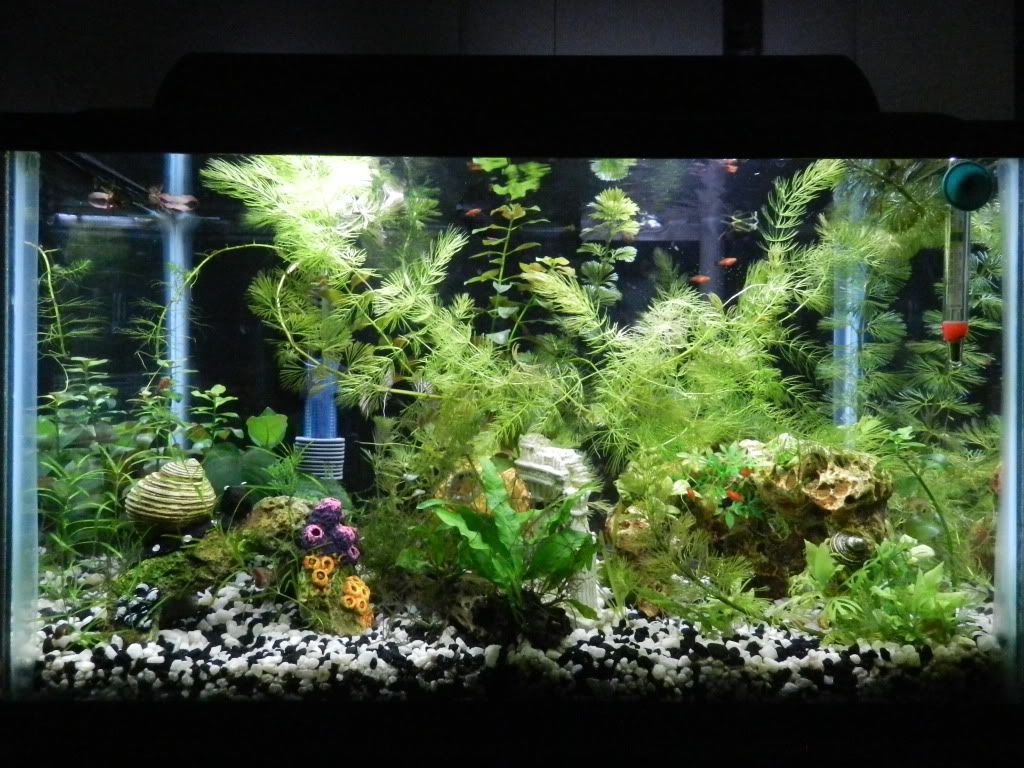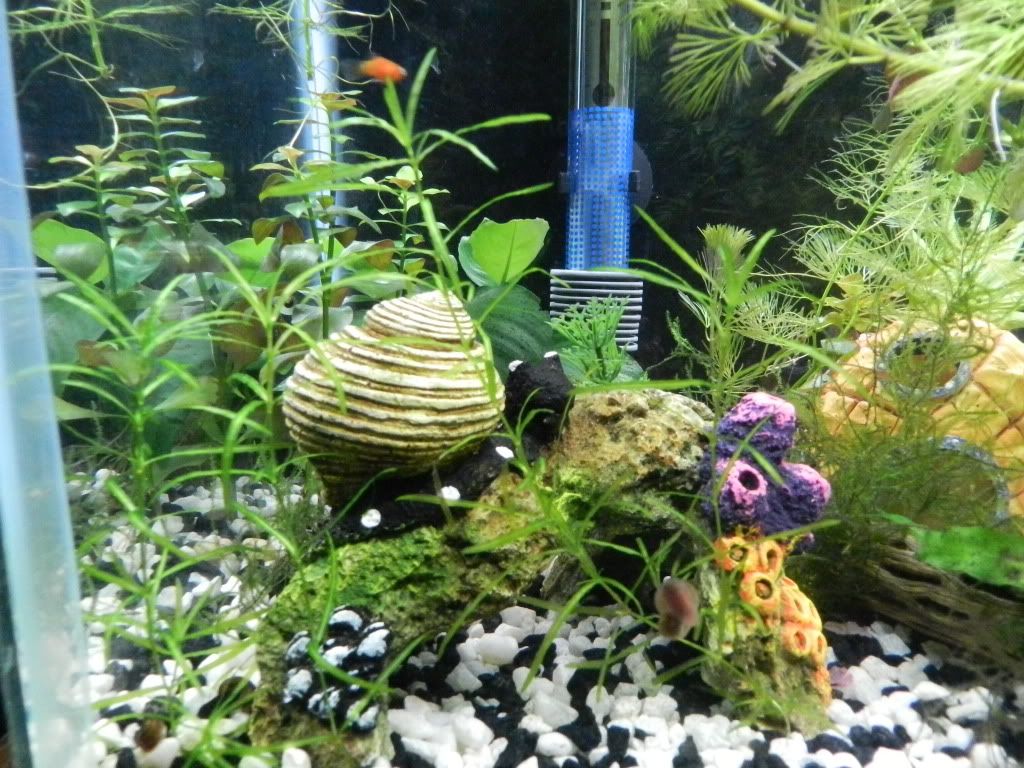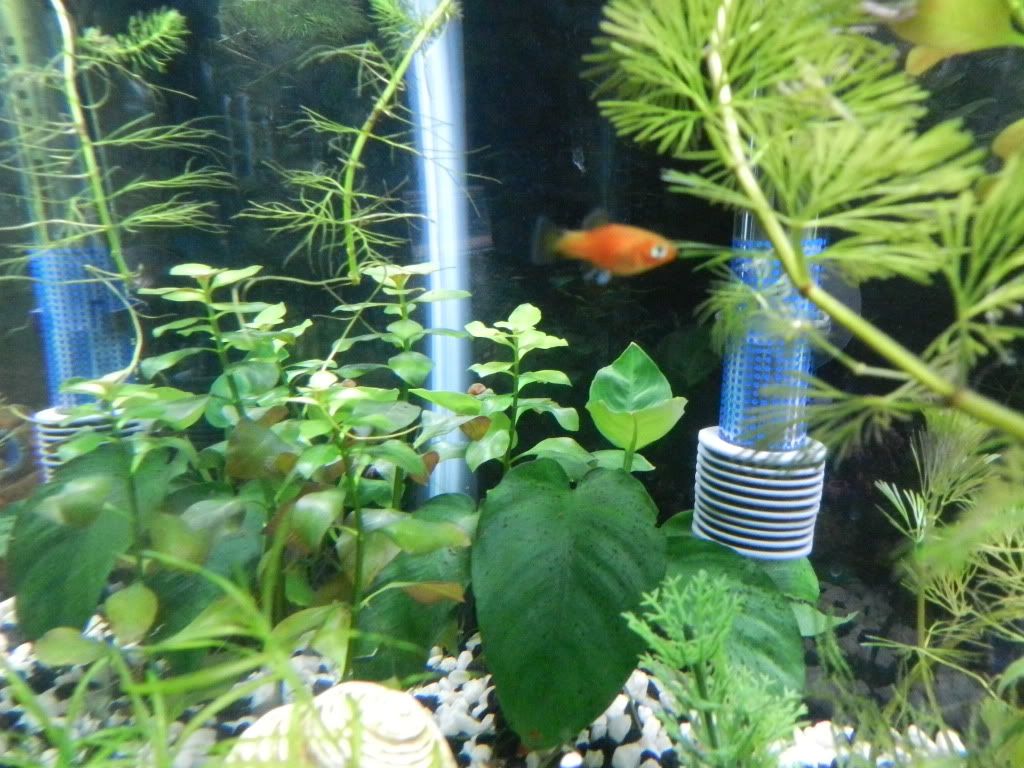 This piece of Cabomba is really growing:
Here is the 20 Gallon:
I added a black background. I put one more Cabomba stalk in and moved plants. i also added more lighting, you can see how it makes the pictures come out better ;-)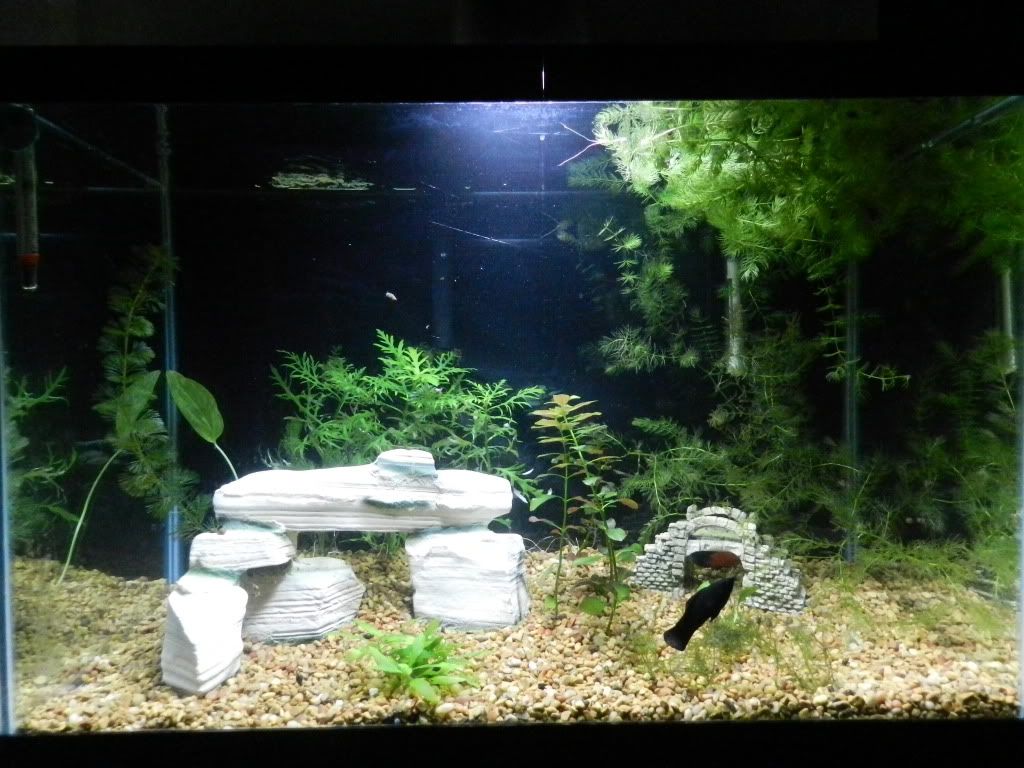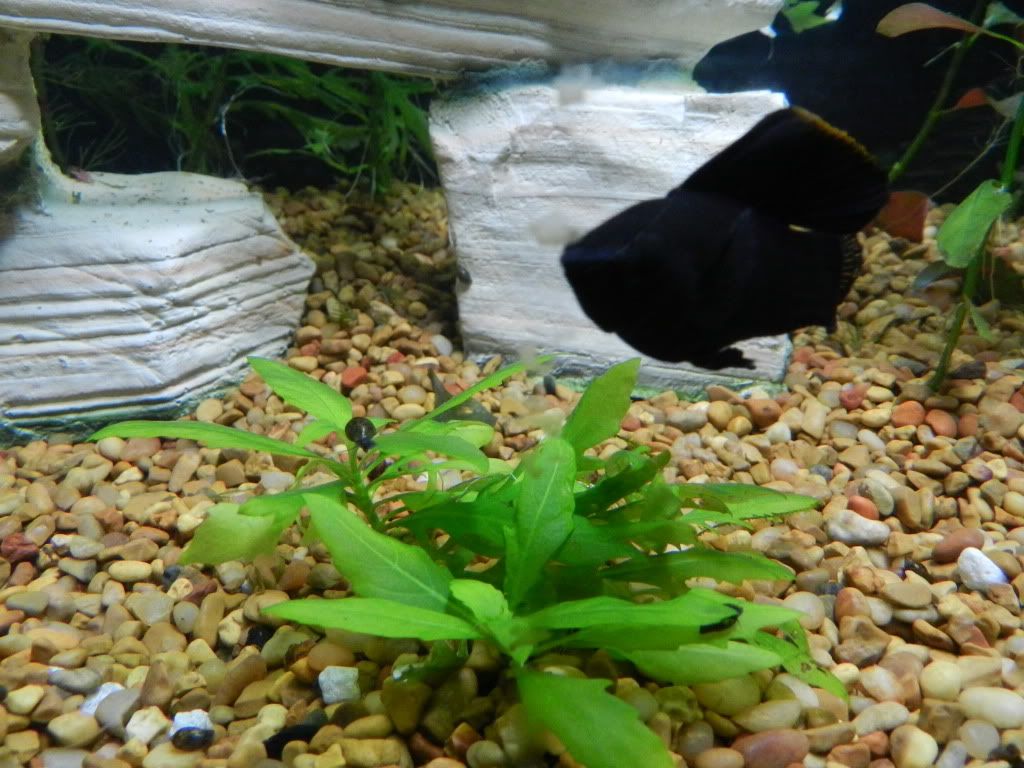 Replanted these:
Moved these and replanted Red Ludwigia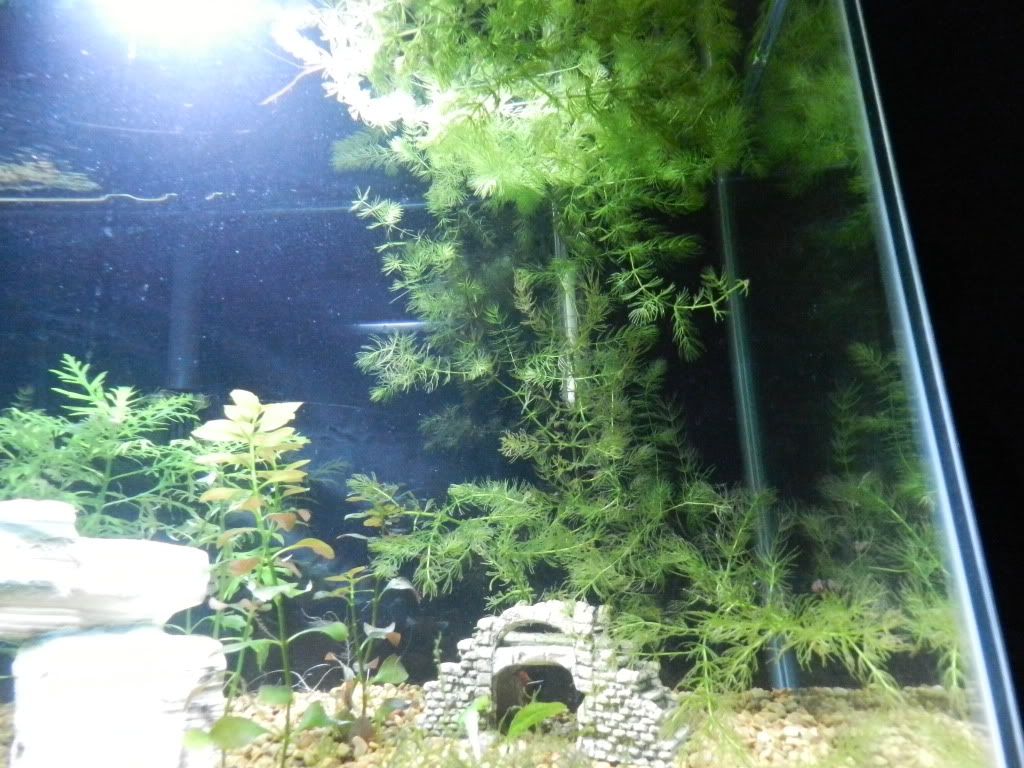 Cool overhead shot: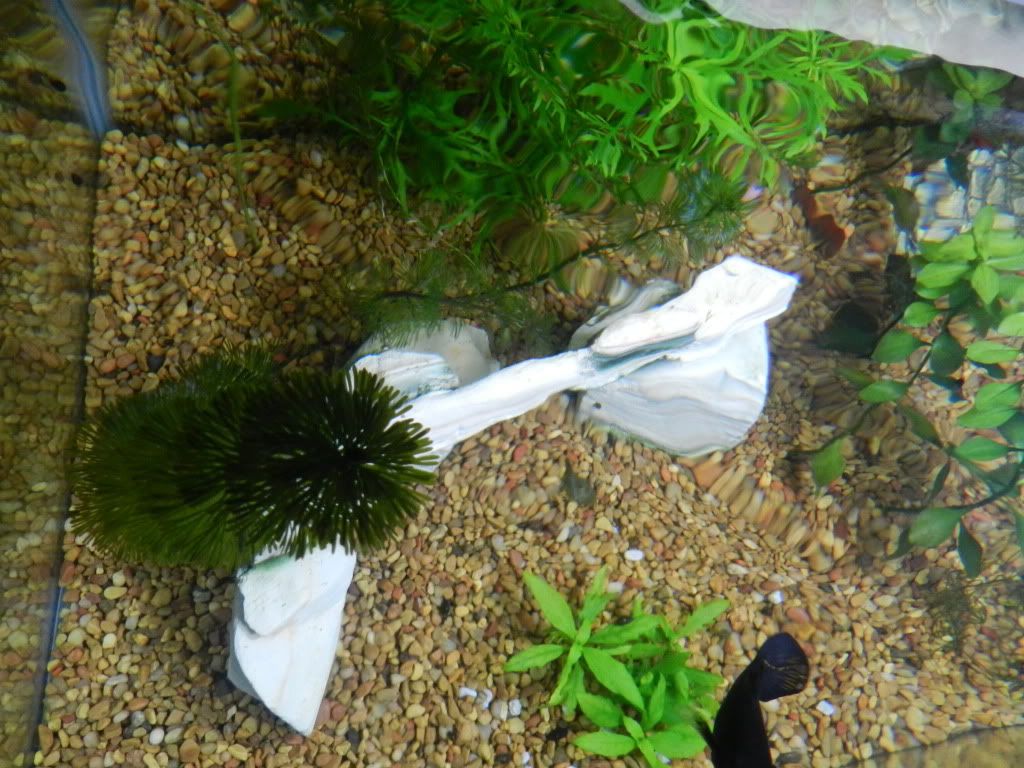 Here is the 29 gallon tank
I moved the main log back. I added 2 real pieces of drift wood. I moved the swords to the front and separated one smaller sword to the left. I replanted the Corkscrew Vallis and the Cabomba. I also added more lighting which will hopefully help the plants grow.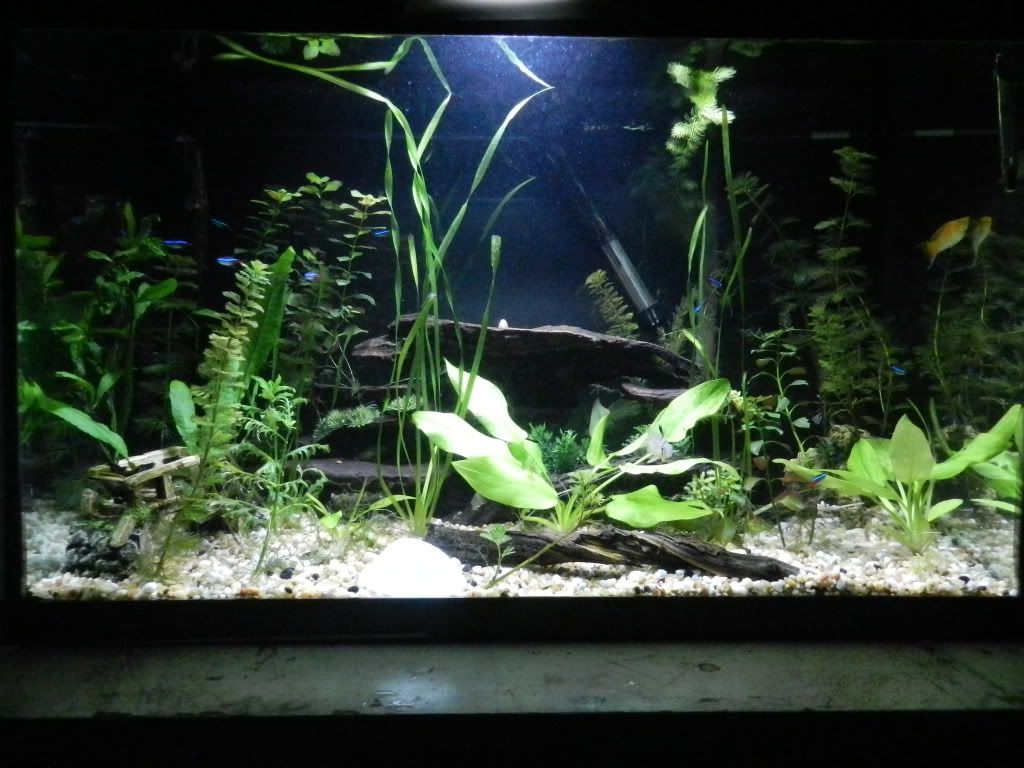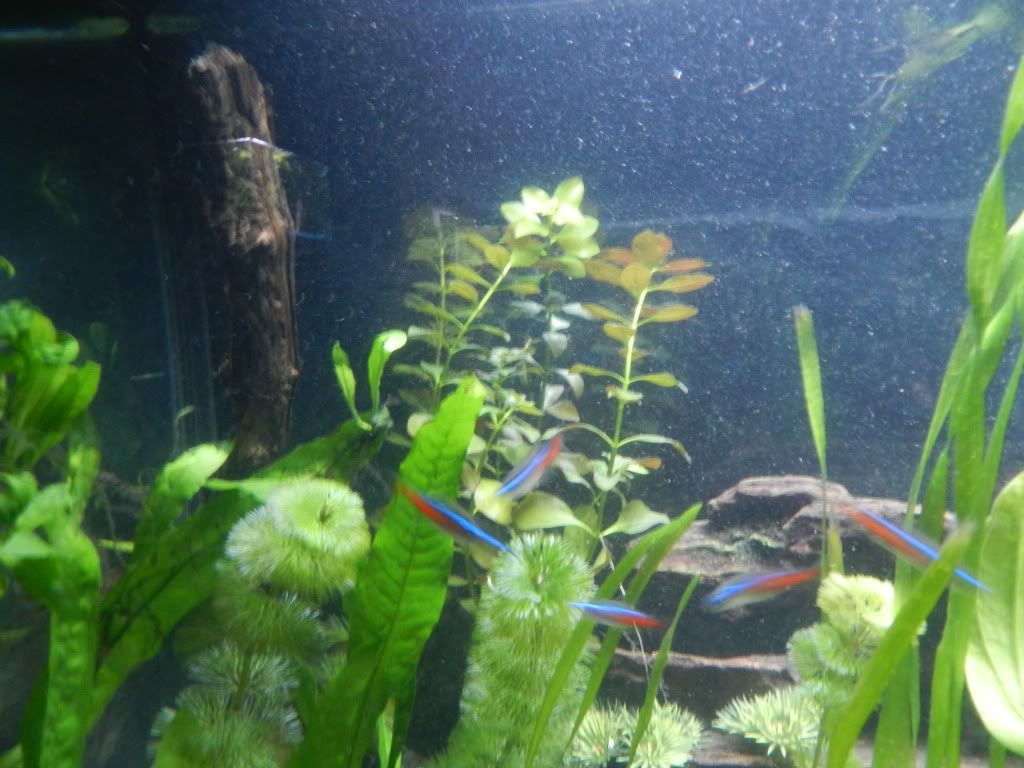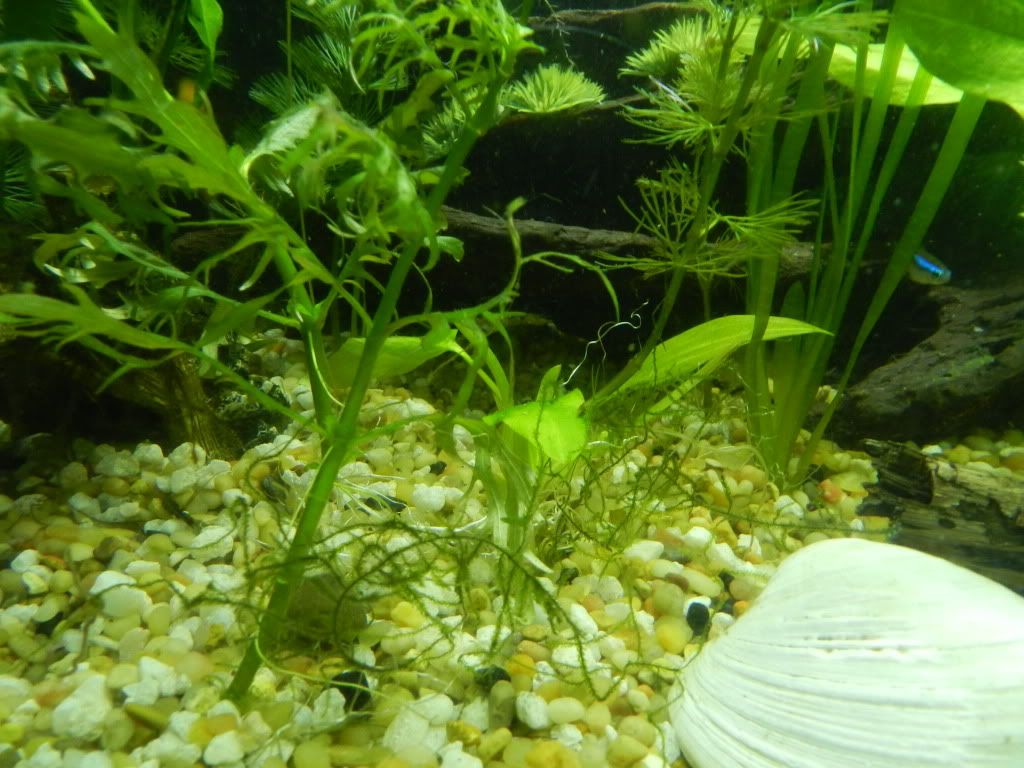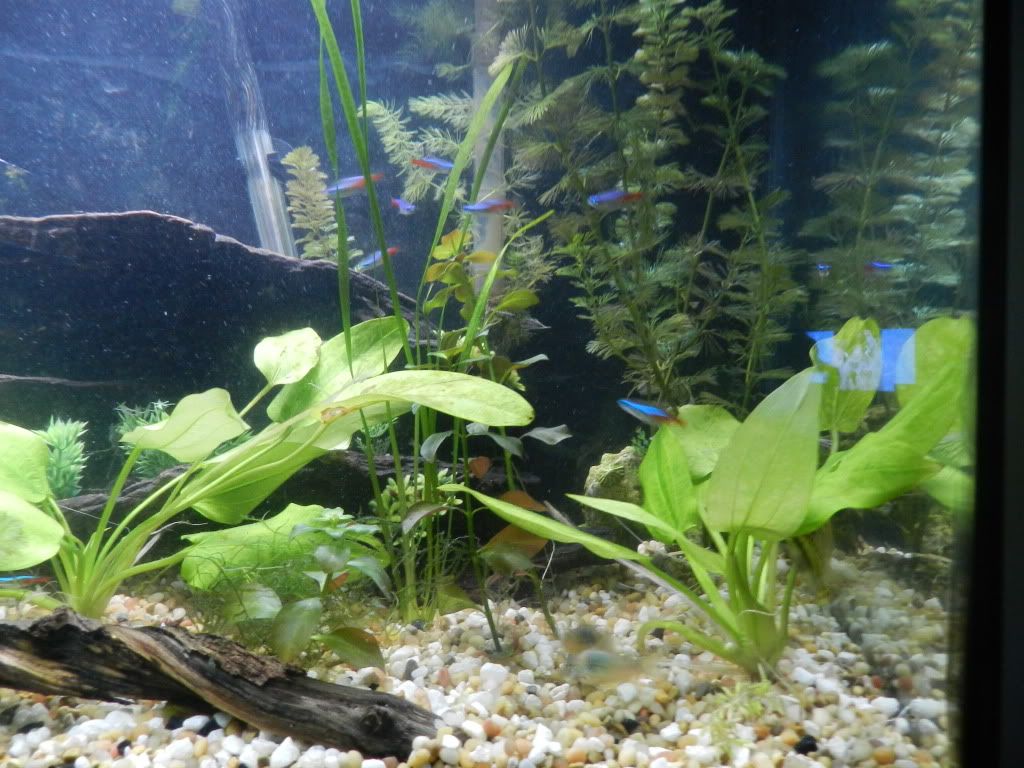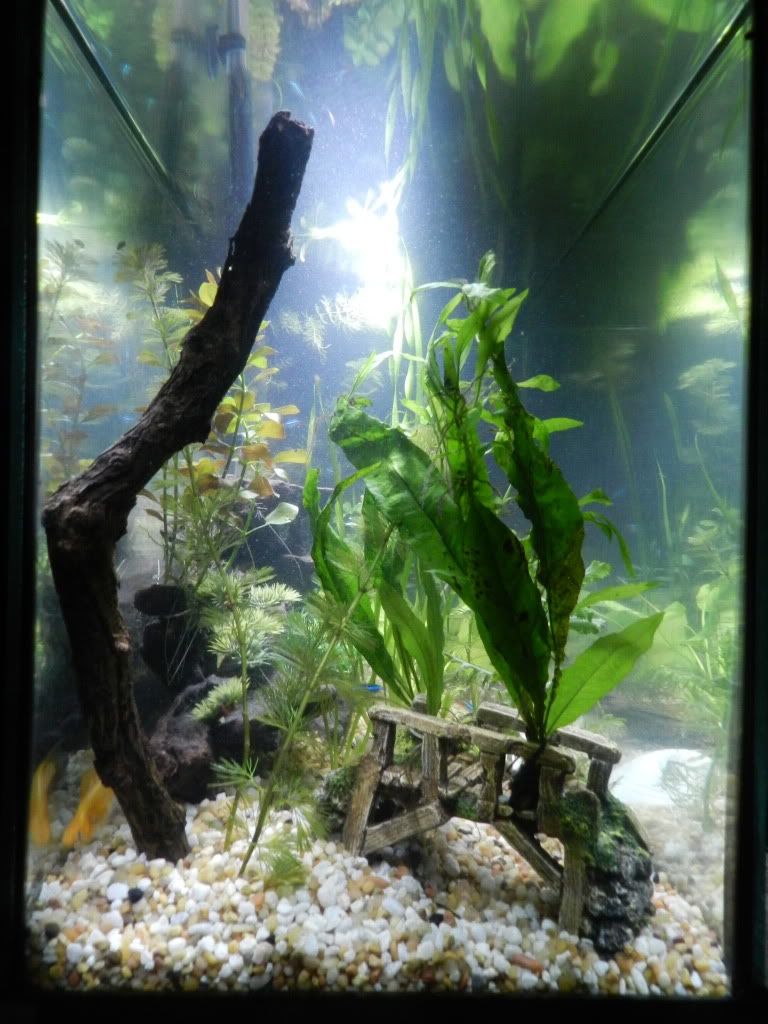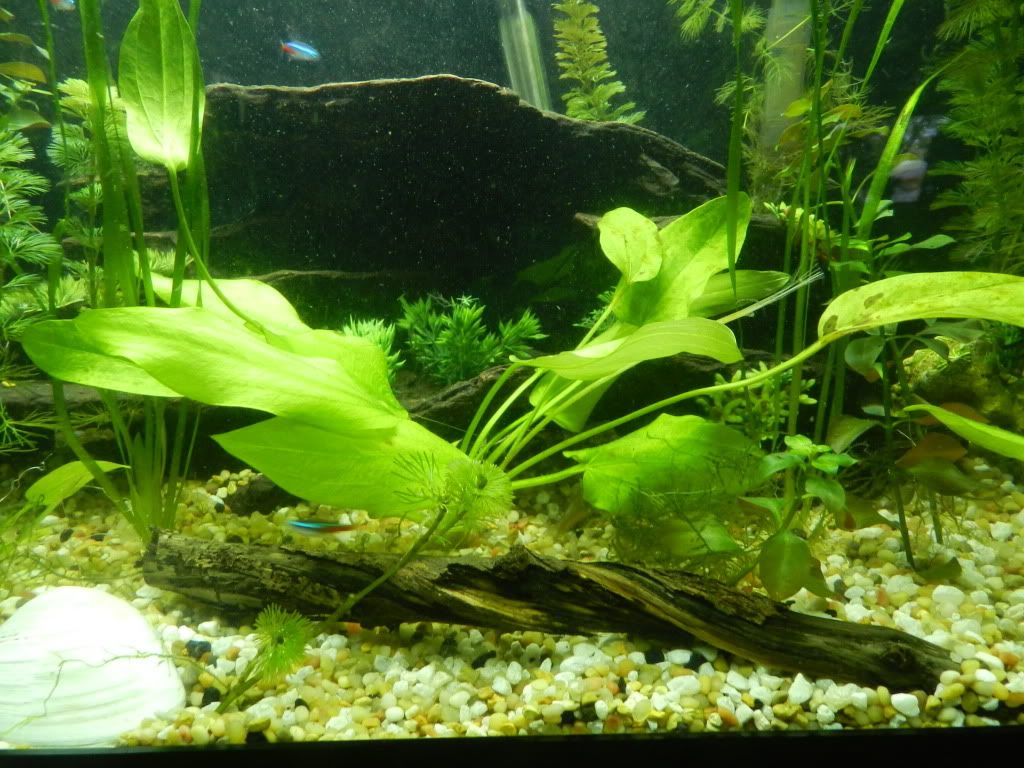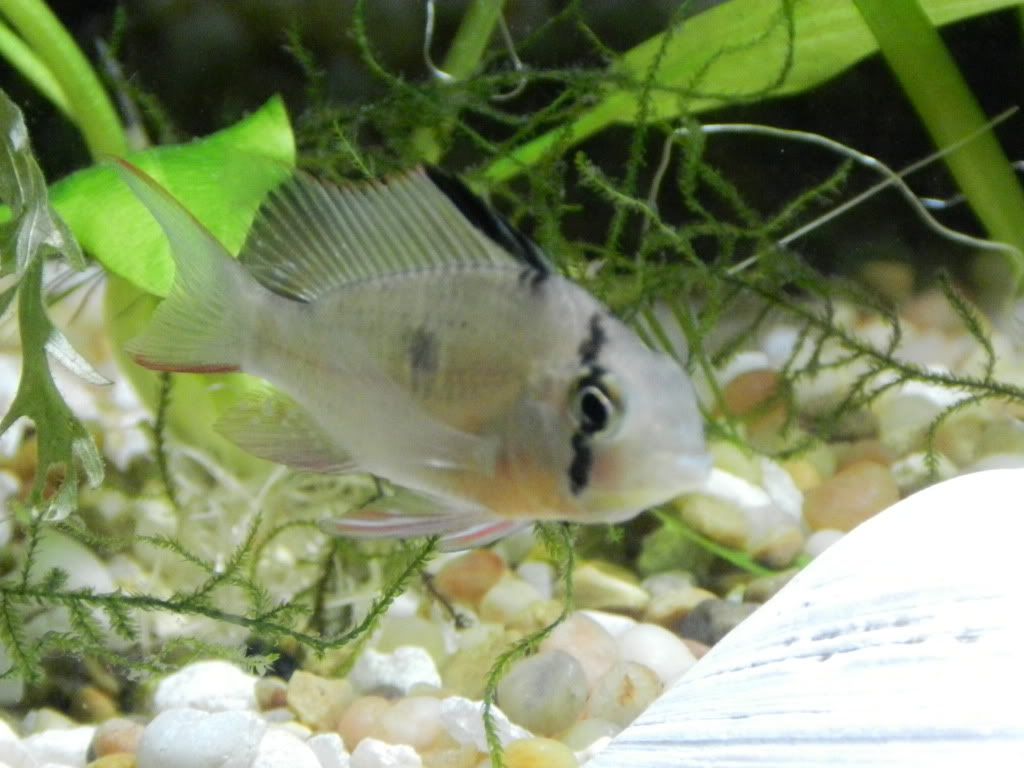 Betta Video:
http://www.youtube.com/watch?v=vspqUjWMQfA
Fry Tank
http://www.youtube.com/watch?v=Kr9Am5vCVrc
29 Fish zoom in:
http://www.youtube.com/watch?v=TefVbMlO3MA
Soooo I also got a new snake.....:-) hahahaha
Here is me feeding it today for the first time!
http://www.youtube.com/watch?v=TYziwcMMzT8
New Update
---
So instead of posting ridiculously long posts with tons of images that you have to scroll through and load like crazy.....
I built a website to catalog all my images and keep track of my Tanks.
http://www.termato.net
This is a video of the 29 gallon with the new plants.
http://www.youtube.com/watch?v=q2ypYIItlsY
I have been updating the personal online journal weekly so keep checking on it.
I will only really post videos on here now because I guess the giant picture posts scare people off.
:P
but here is the main tank right now just for easy viewing pleasure
Quote:
Nice, what kind of plant you have floating? is is Ricca?
Thanks Ken!
It is 90% Riccia with some Pennywort and Water Wisteria in there too. The Wisteria and Pennywort help keep the riccia in place and not move in the water current. I wrap them around the tops of the sticks. It works great!
Here is also an update on my other tanks, I haven't updated it on this thread yet in a long time:
My 20 gallon has since filled in and is now really beautiful. The growth has really stopped because of the amount of plants. I need some sort of C02 for tank and the 29 gallon. I have added a lot more plants. I put some Riccia in here too. That stuff just grows like wild fire. I added some new things recently, but I will get a newer picture up later.
Here is a VERY recent video of my 20 gallon taken 2 days ago:
http://www.youtube.com/watch?v=GTm7qDawdnI
I have been heavily trimming the 10 gallon because it just grows like crazy. Here it is as of like a week ago:
My betta tank is the stable place. I rescape it first before all the other tanks and it has really settled. The plants have halted so I am going to give them a trimming but here it is after the recape:
I don't have any pictures of it now, I added an invention of mine called "Drift-Glass" which I hand sculpted. I am going to start selling the glass so if you are interested and like the look just let me know. It will be available in different colors.
Here is a video so you can see the betta tank WITH the driftglass in it:
http://www.youtube.com/watch?v=4VGuAKSjmHE
If anyone is interested in purchasing some Drift-Glass please contact me. I will be making more soon and will be available for purchase.
---
Last edited by Termato; 07-11-2012 at

06:28 PM

. Reason: Added foot notes about Drift-Glass
I know everyone here is a fan of the planted natural tank, but what do you all think of this:
http://www.youtube.com/watch?v=4VGuAKSjmHE
I made the glass, it's called Drift-Glass. It's a new product i'm getting going. If you like it let me know, I can make you some!
Here is a video of my 29 Gallon tank right now:
http://www.youtube.com/watch?v=nV4zm6hEOxo
Here is a nice picture of the tank:
The two rams in the tank are doing great. They have colored up really well. i had to take the third one out and keep him by himself. He was getting bullied:
Tonight i'm going to take some more pictures of the new Drift-Glass I made. I did some more natural looking stuff so I am going to put it into this tank and see how it looks. Here is a preview of what the Drift-Glass I made looks like:
Here is what I did today...took two hours...with other set of Drift-Glass I made. This set is available for sale just contact me if you like it: