Mini-S Iwagumi
---
So my previous was torn apart after my betta died. Here is the current set up. Sad thing is I will have to tear down this tank in a couple weeks to move T___T. It ended before it started
3-4-2012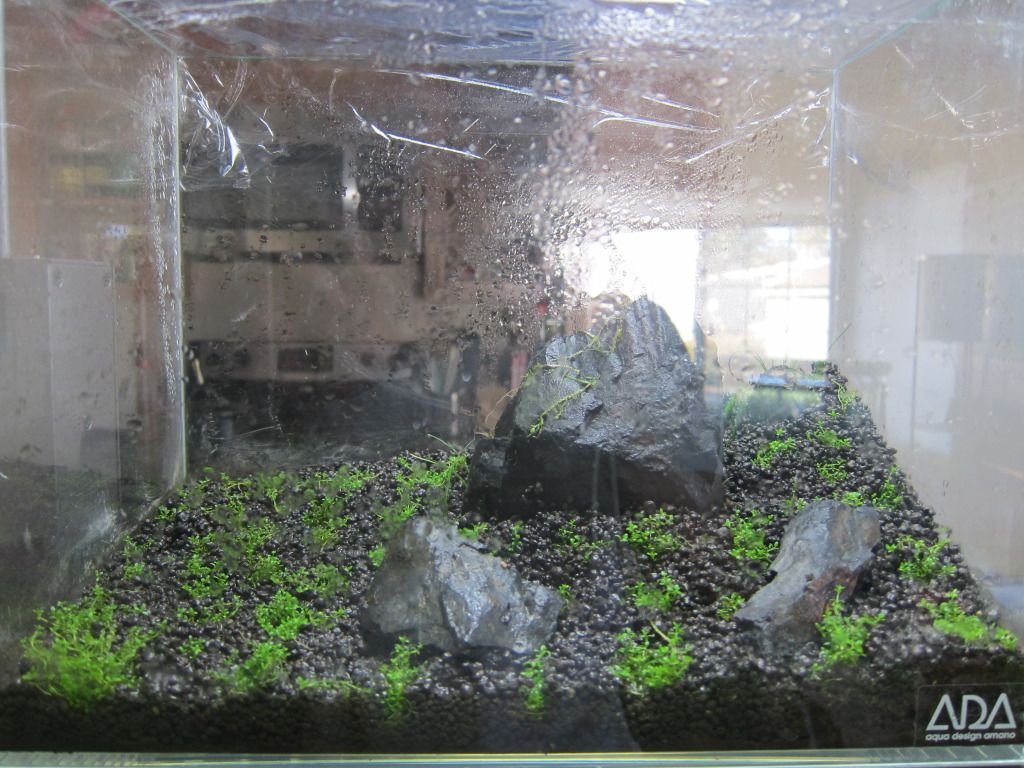 4-1-2012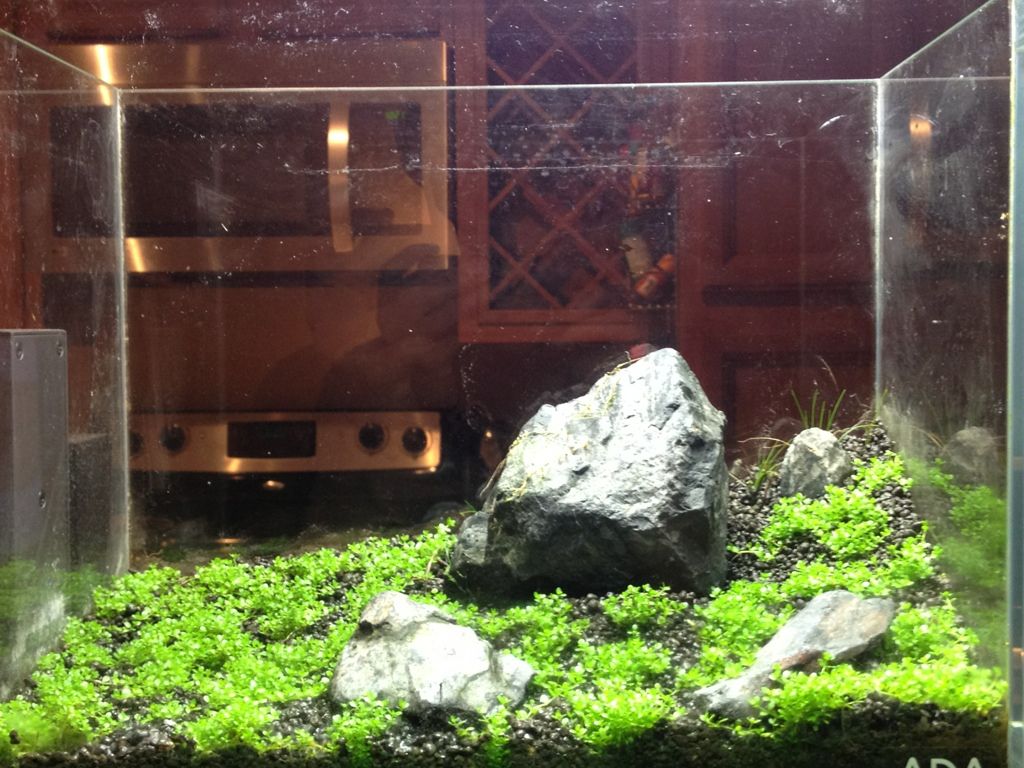 sad
---
Last edited by Kevchan; 04-02-2012 at

07:31 AM

. Reason: added starting photos
currently having it dry out for a bit to get rid of some unwanted BGA
Did you ever fill it? Looks like you could Saran wrap it up and take it with you on your move.
I wish it were easy to import/export plants from one country to the next haha. But I'm going to Japan.
Retiring this tank... Too bad it ended before it even started
To prepare for my move tank is being given away
here...