10g Killifish/Riparium Journal
---
Hi all, wanted to get this journal started up early so I don't have to make huge post in a few weeks.
I got in on
hydrophyte's
money off deal on a Riparium kit if I agreed to document everything. I probably would have anyway but this way I get a deal! lol
Still getting everything setup, but im planning on an Amazon/SA style setup with a ton of Manzanita coming out of the water and then of course the Riparium plants. Don't think ill have any plants in the actual aquarium part but ill play it by ear. As for fish like the title says the only thing planned right now are two pairs of Killifish, maybe some shrimp, would like to have some breeding going on.
Not gonna go too crazy looking for only SA Killi's, just gonna get ones I like.
Hardware
Tank: Using an old 10g I've had for probably 12 years and used for all kinds of critters.
Filter: Using this little guy:
http://www.amazon.com/gp/product/B00...00_i00_details
Wont need much filtration and I wont have much in the way of fish, the plants will do most of the filtering for me.
Lighting: Custom 27w desk lamp from home depot. Would post a link but I don't think its made anymore.
Anyway, on the the pics! Any questions just ask, also wide open to any suggestions!
Here the tank just after being totally de-rimmed and getting a water test: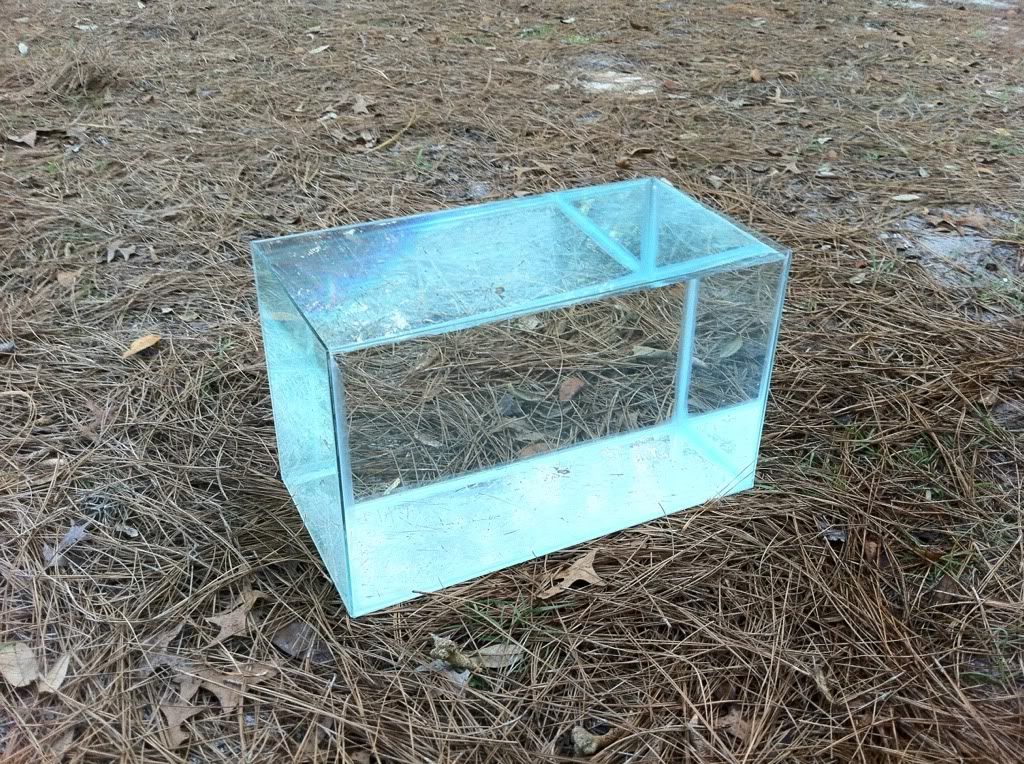 After spray painting the black background sitting in place. I use Rustoleum flat black for all my backgrounds, always works good:
And finally for today, my awesome, super genius, homemade lighting solution! This is a 27w desk lamp I bought at home depot a year ago for my 5g nano. Its an amazing light that has just the right output and color for plants, and as I no longer have my nano it was just in the closet. Did some modification to the arm to get the angle I wanted and screwed the base right into the wall!
Now im just waiting on my kit! Will update once it comes in and I get some stuff in there lol
Very nice well thought out start. I will be curious to see what killies you select.