38 gallon column tank
---
Trying to bring my tank back to its former glory.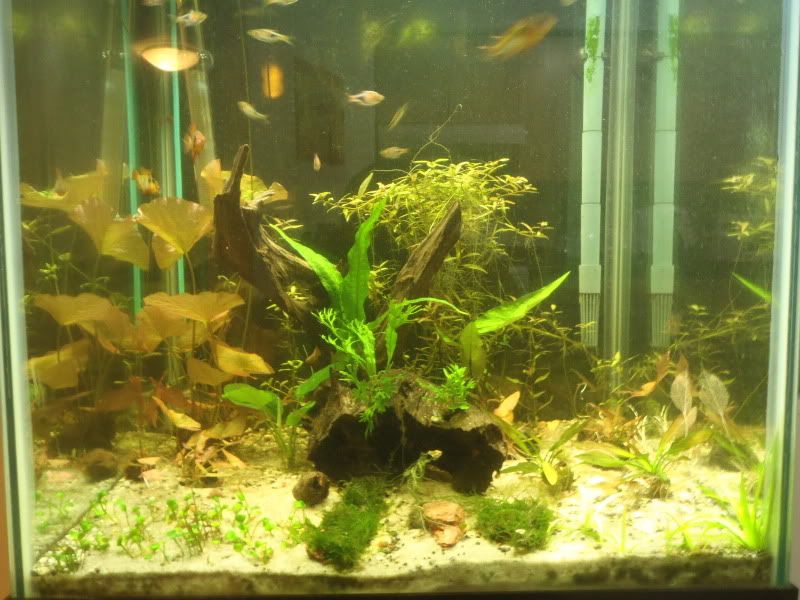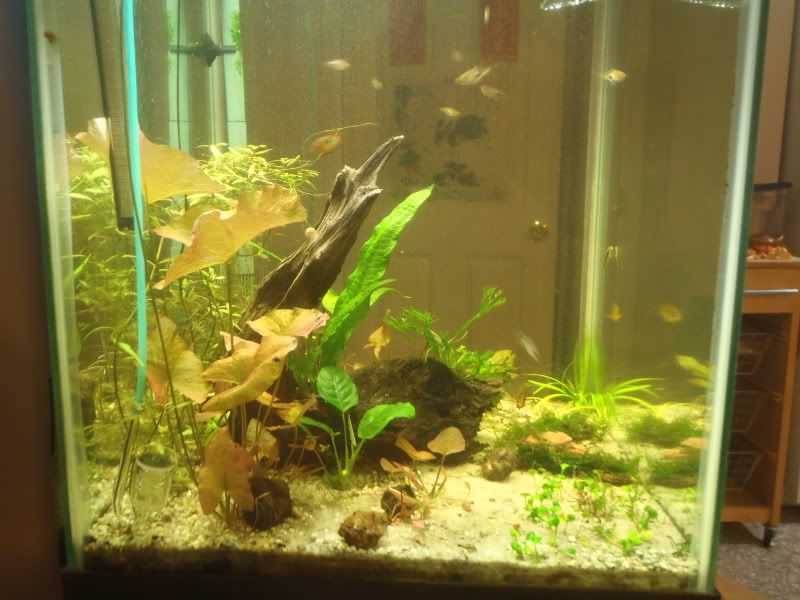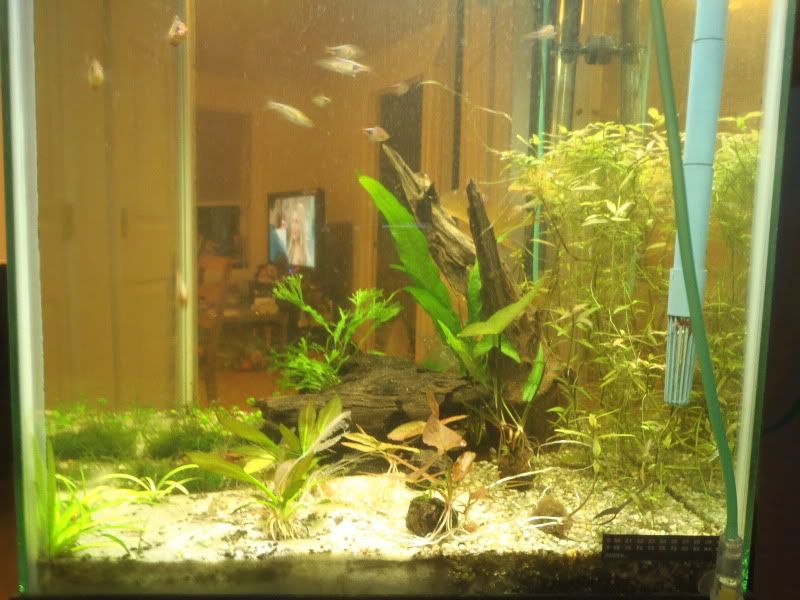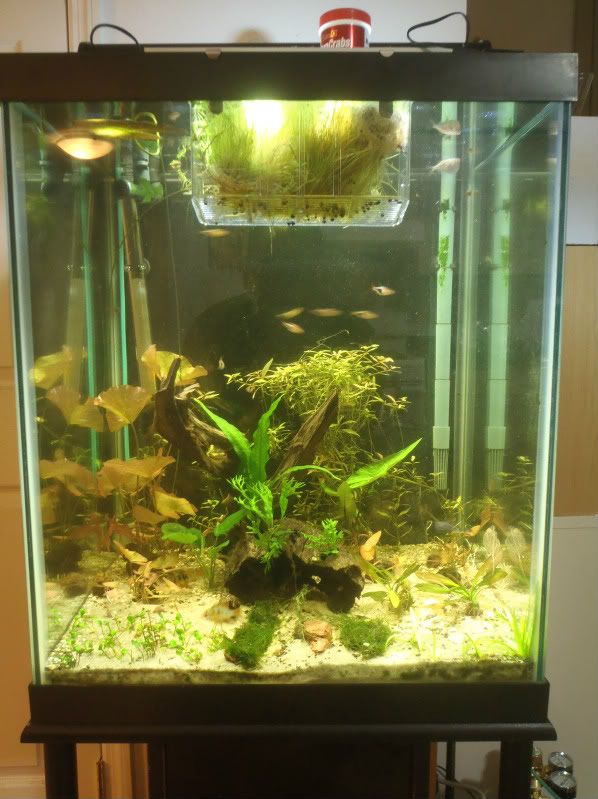 updated pic 4/10.
Please forgive the specimen container and the random floaters, still waiting to get time to plant those.
---
Last edited by Wicket_lfe; 04-11-2012 at

12:05 AM

.
I love the composition! How is it doing now?
Thanks. It's overgrown, lol.

I will update pics when I get a chance.
At least my rasboras will finally have a school!
updated pics, hoping to get the random stuff planted soon.
I like this picture
It will be good to see once you have the floaters planted and the specimen container off the tank.
In another thread you mentioned your LED lights. What are they? Looks like you are getting plants to grow from them. And what what plants do you have? Do any of them generally need high light levels? I suppose the CO2 helps a lot as well. With how tall this tank is and how thin, maybe it's more of a challenge to put together the gear that will grow plants (compared to a long and low tank).
---
Advocate more carbon dioxide. Plants need it to grow a greener Earth!
It's the Current USA Powerbrite LEDs. Theyre good enough to get light to my foreground plants. nothing fancy, just moss, Marsilea Minuta, and Dwarf Sag.


Yeah ive been pressed for time to get the stuff planted. I need to move the plants on the right farther back. the lilies are taking over.
Planted Tank Enthusiast
Join Date: Jan 2013
Location: Boston ma
Posts: 741
That's just sand as the substrate? Do u run a co2 system in there?