Cryptocoryne wendtii 'tropica aka bronze'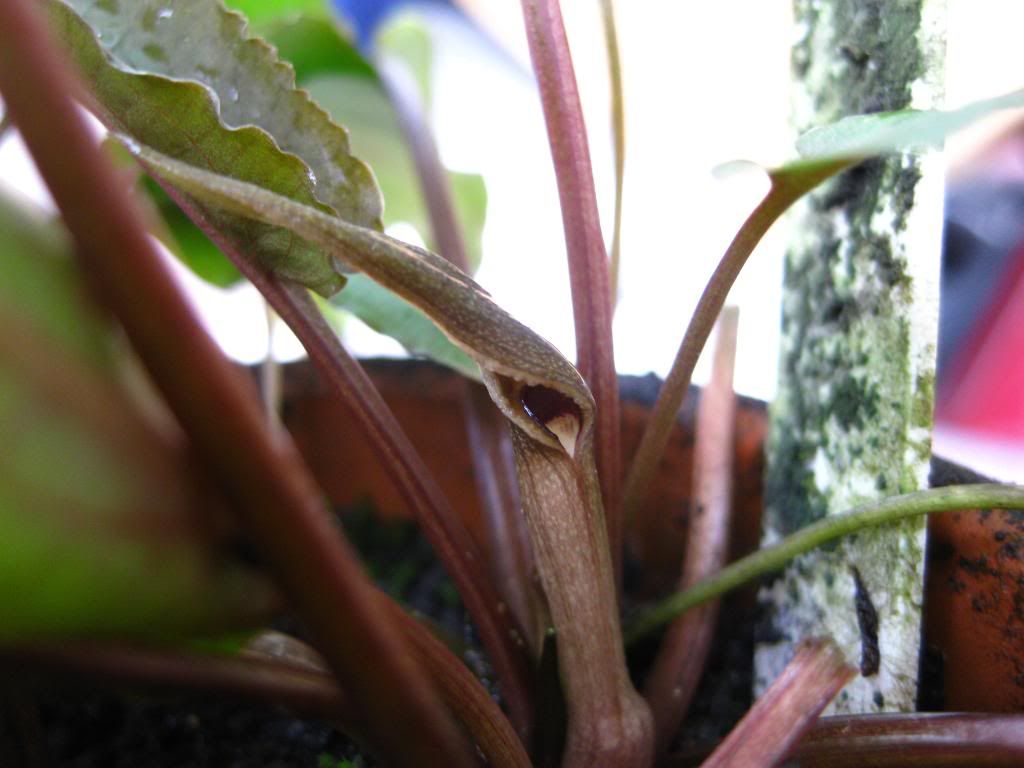 C. moehlmannii
C. pontederiifolia with some java fern
C. wendtii 'red' (left) and C. wendtii 'copper' I think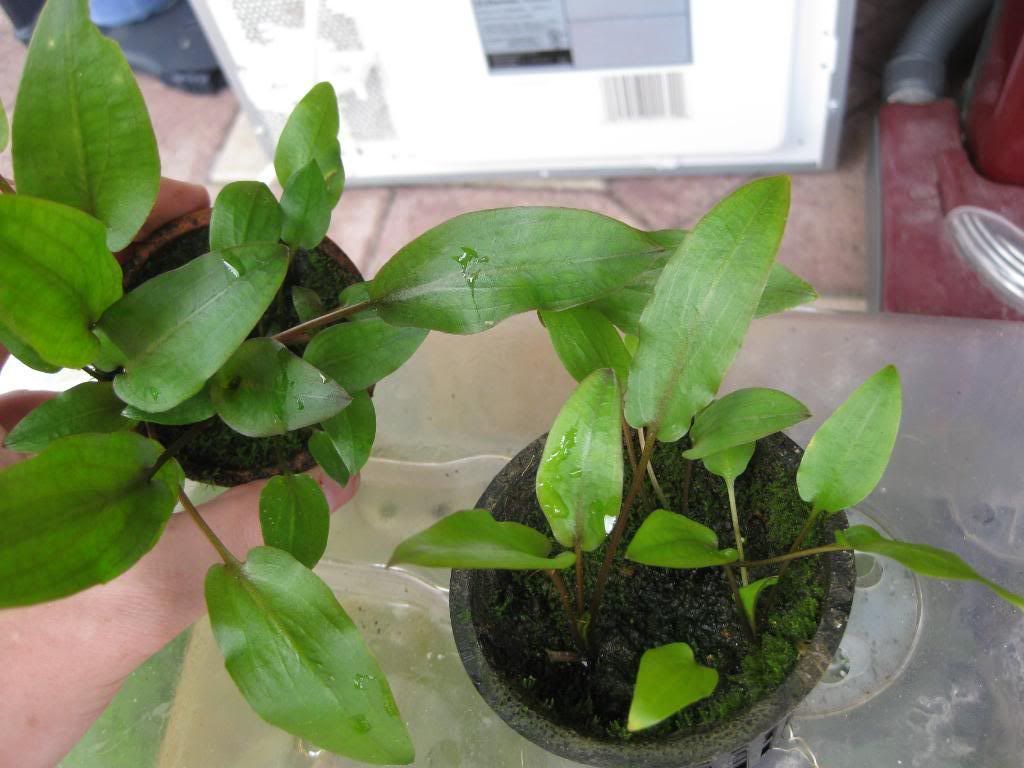 an unknown cryptocoryne, any ideas...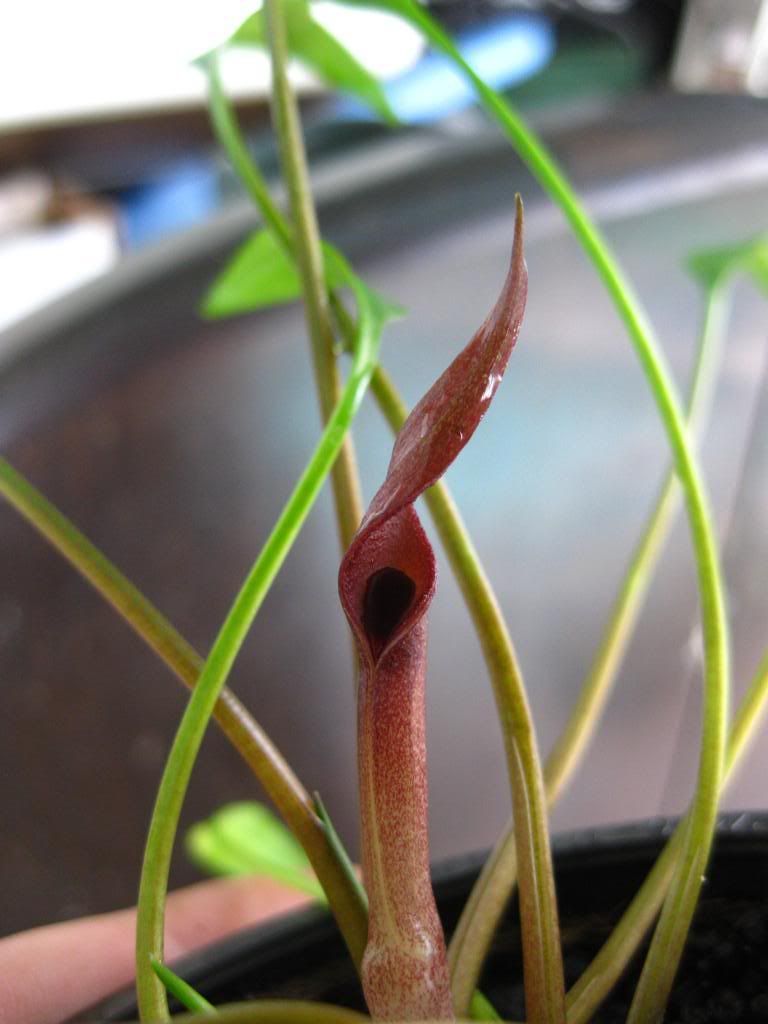 C. beckettii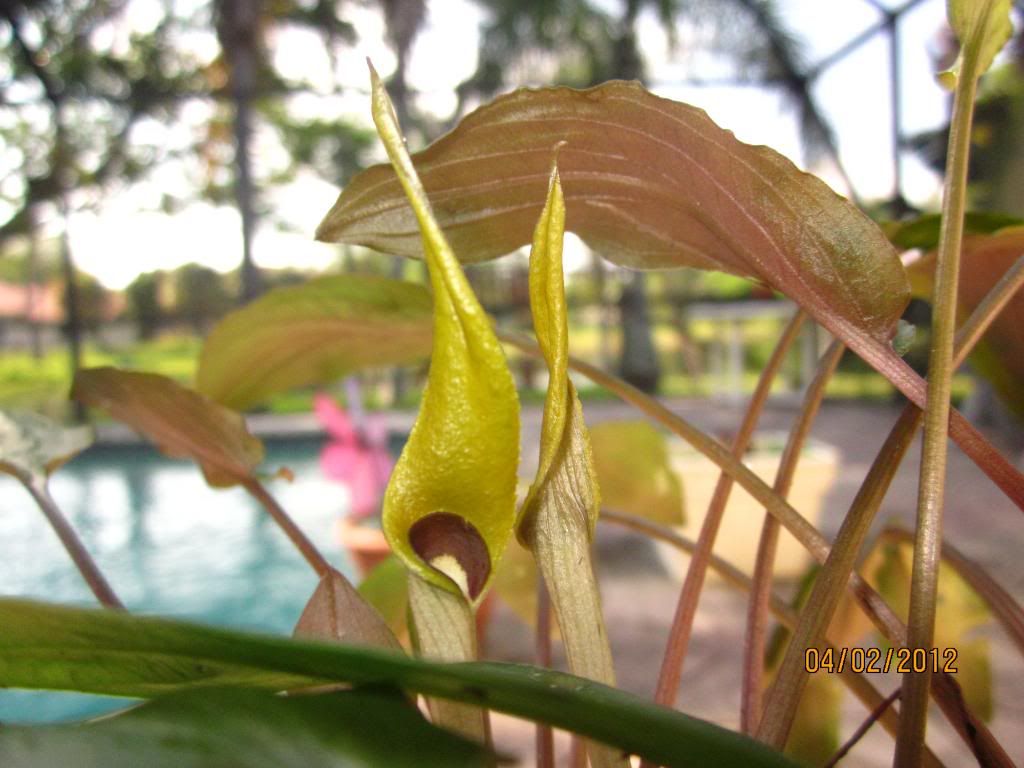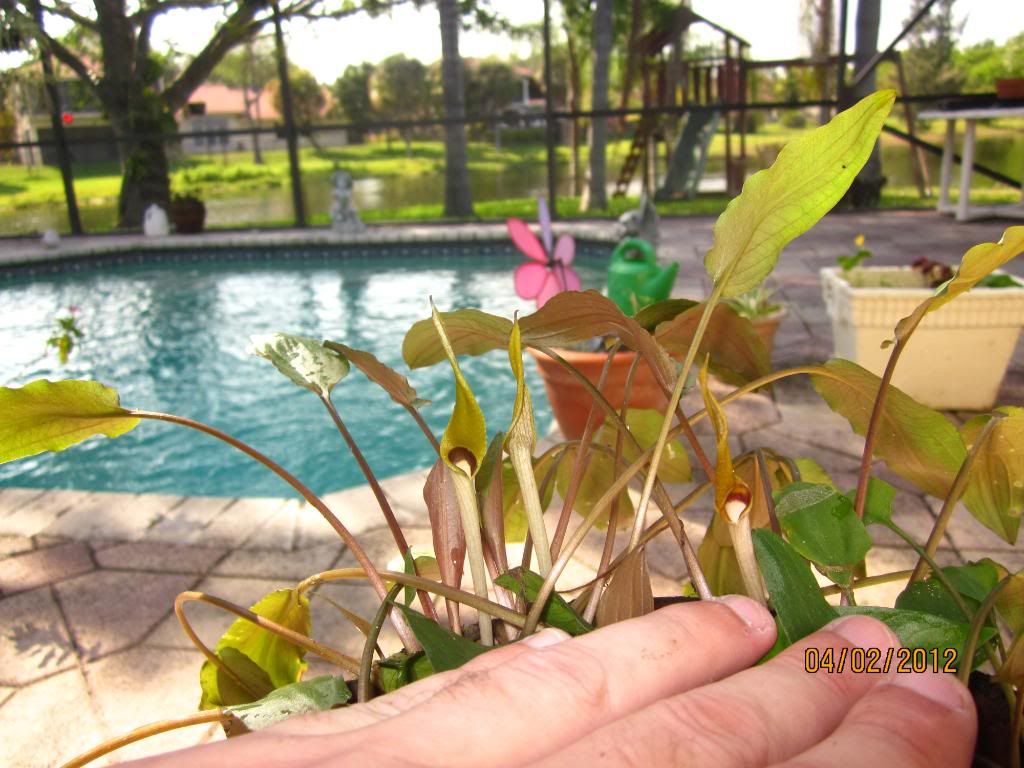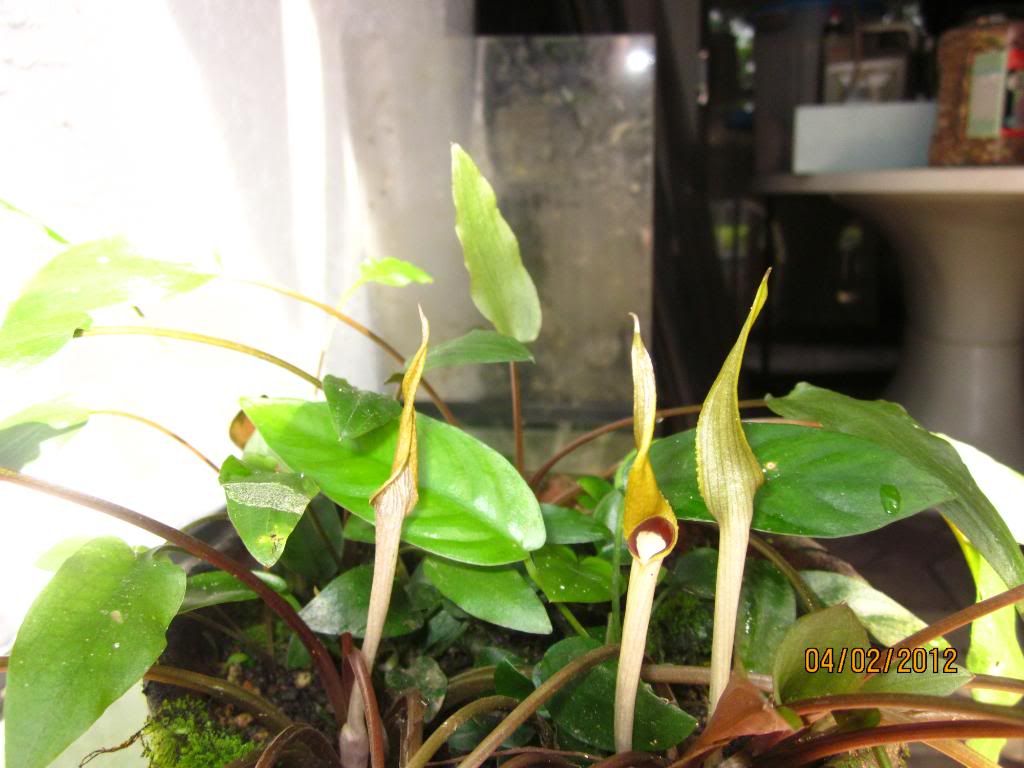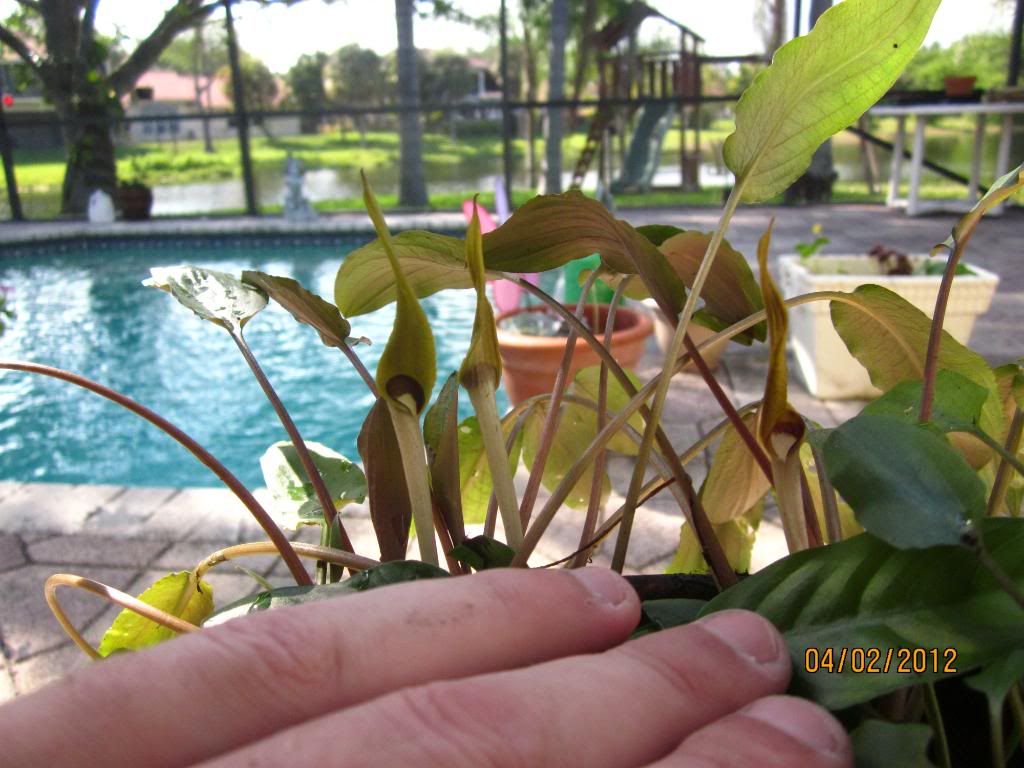 Algae Grower
Join Date: Feb 2012
Location: usa
Posts: 42
/drool I love seeing these amazing emersed setups! Subscribed.
Really nice setup! Mine never really got super thick since they're indoors and not receiving enough light. Contact me if you're interested in some rare crypts. I have a bunch of extras(maybe) at home. (elliptica, schulzei, etc.)
Some emersed Eriocaulon parkeri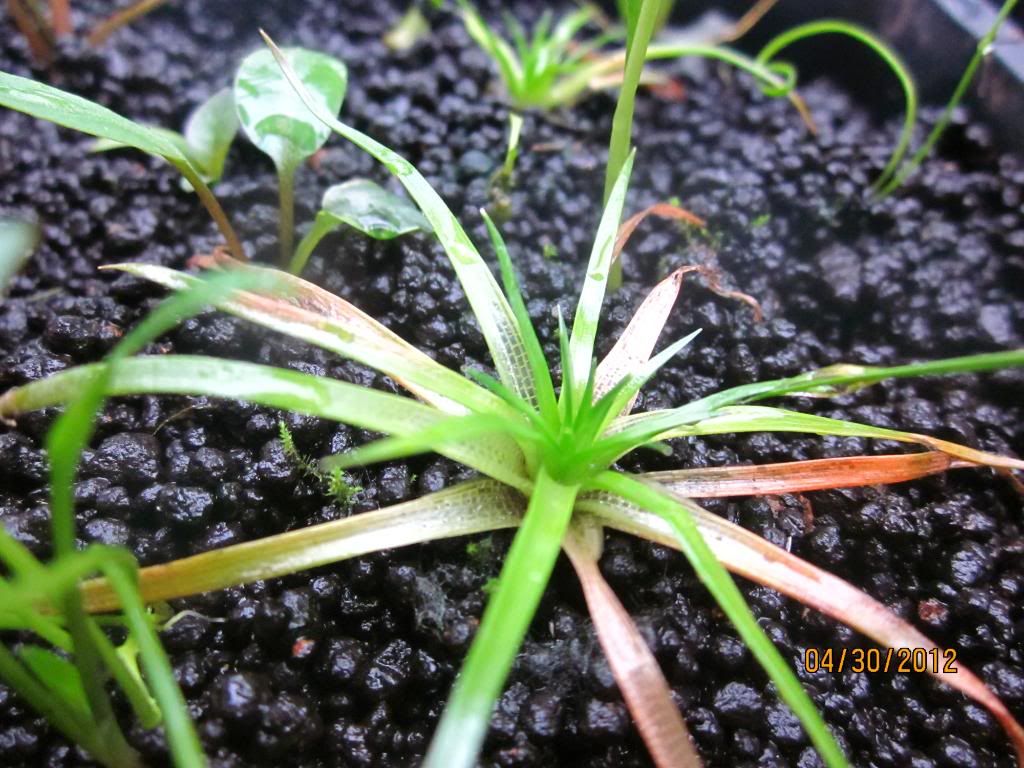 I think this is Eriocaulon linnaeus, grows locally in the southern states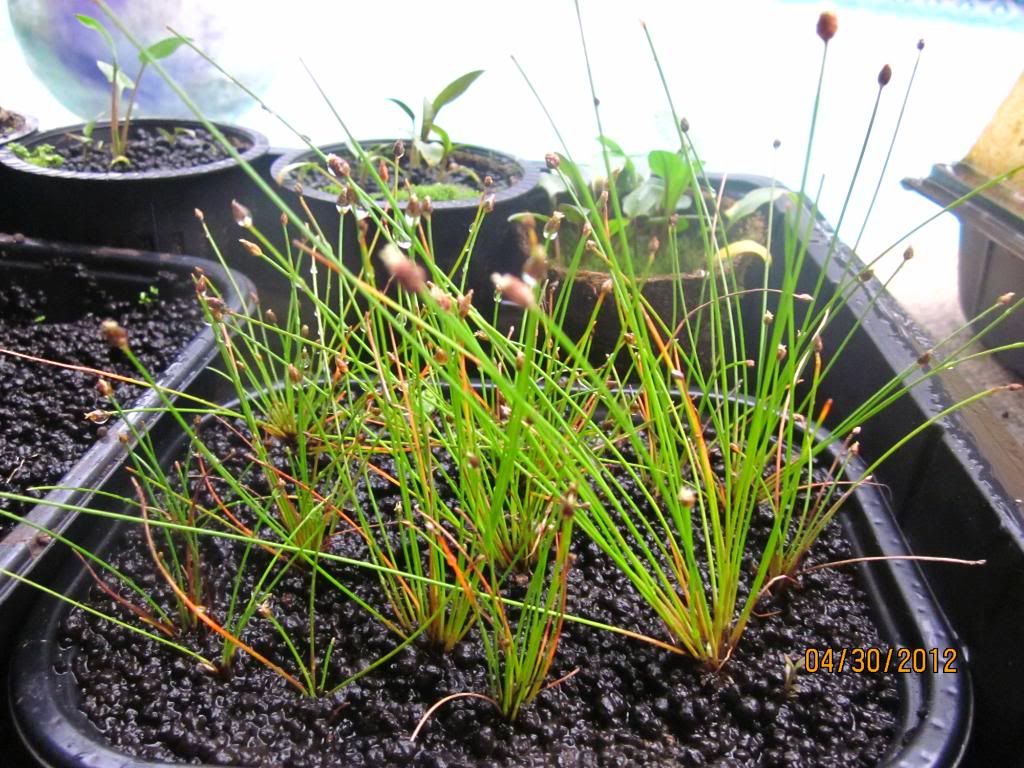 It rained for 3 days and the snails in my moss container started to crawl all over the sides, I've never seen them active like this before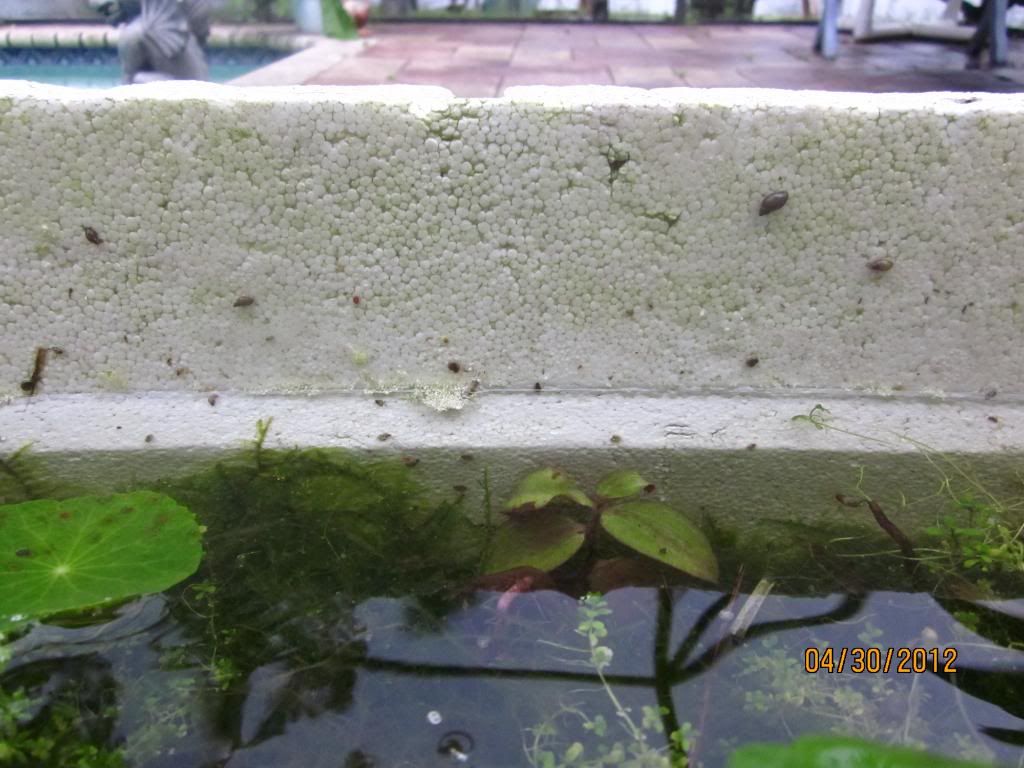 Dwarf Hairgrass, Eleocharis acicularis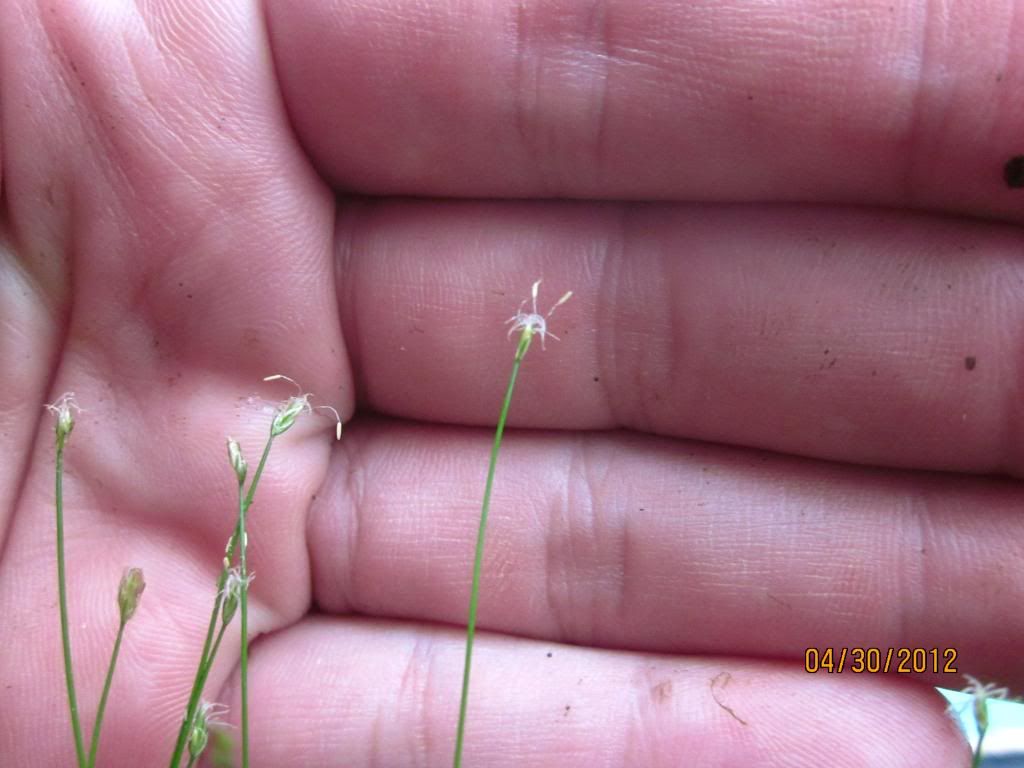 Cryptocoryne albida threw up a new runner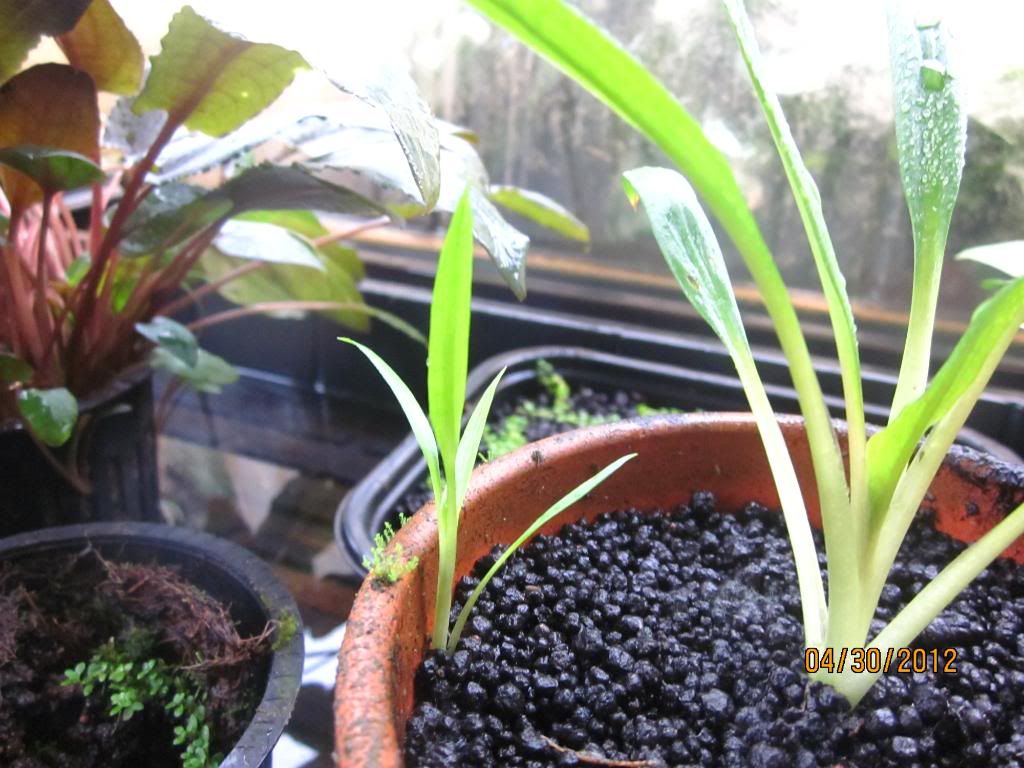 Cryptocoryne 'Tropica aka bronze'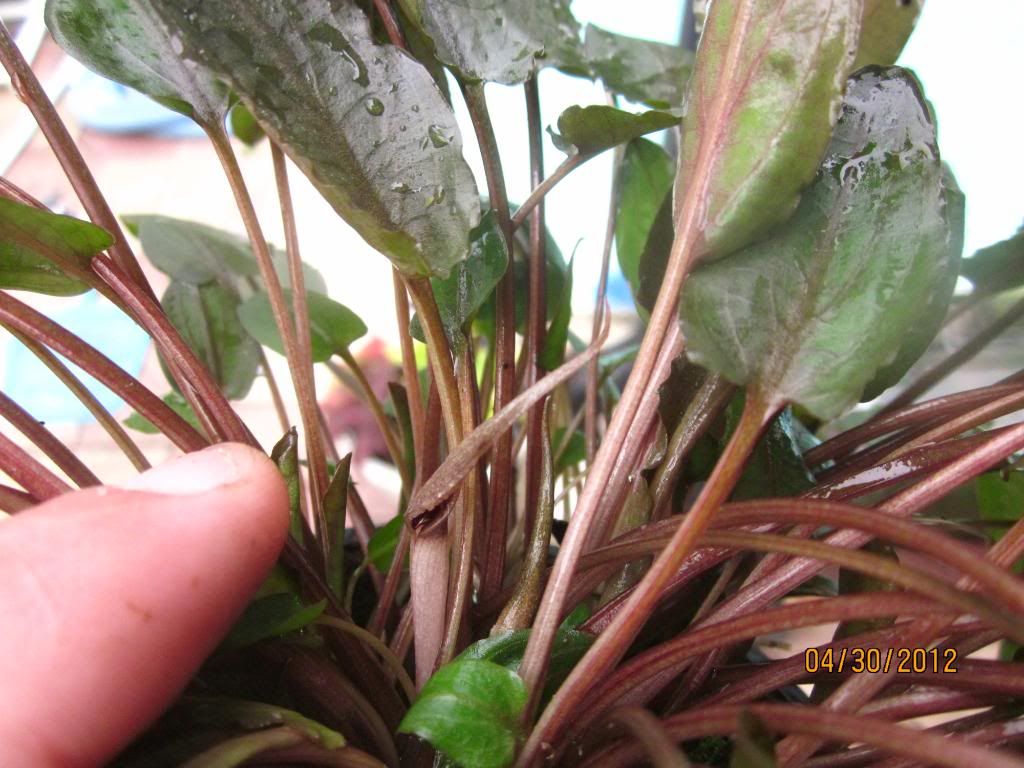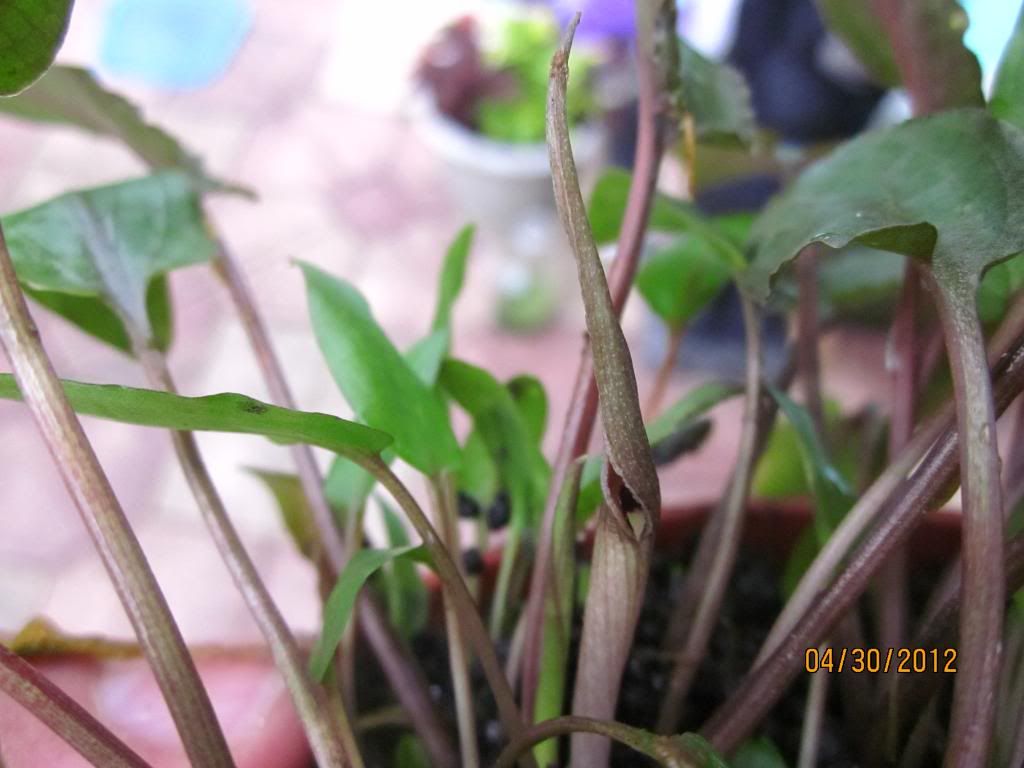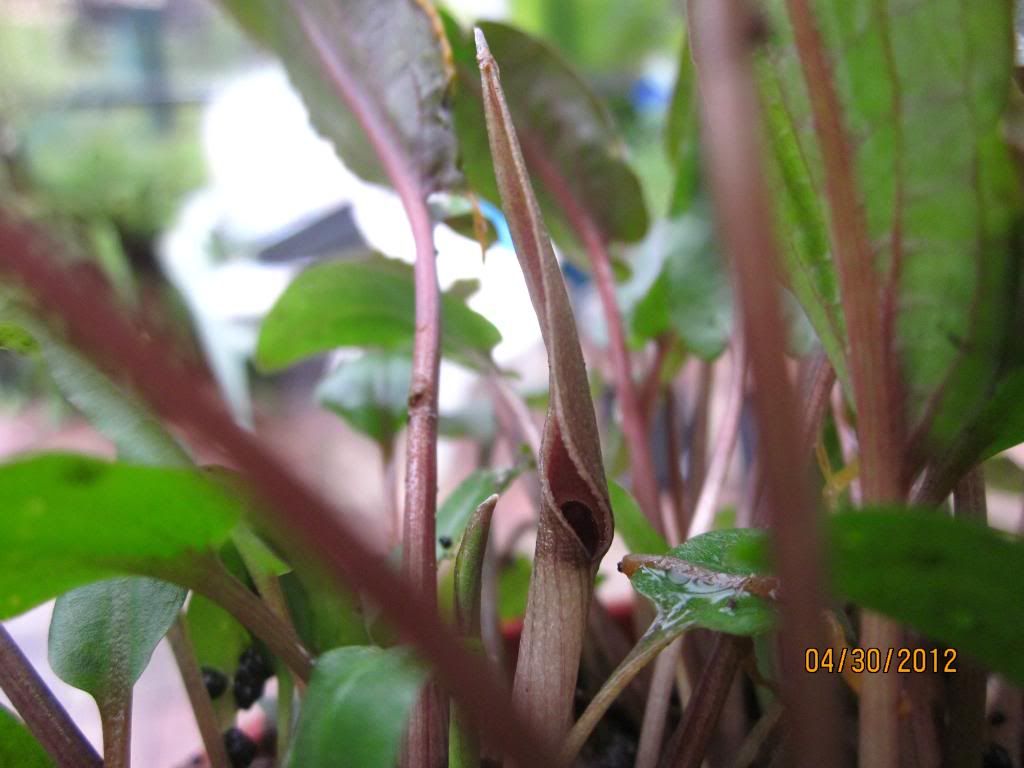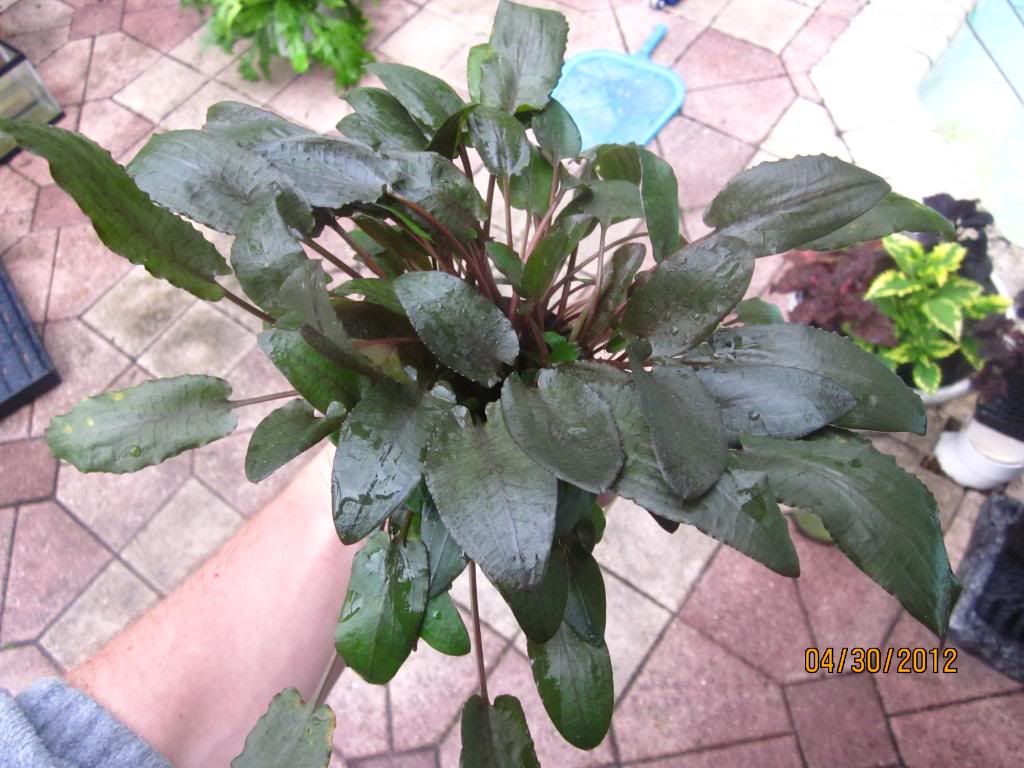 Cryptocoryne 'Red' ??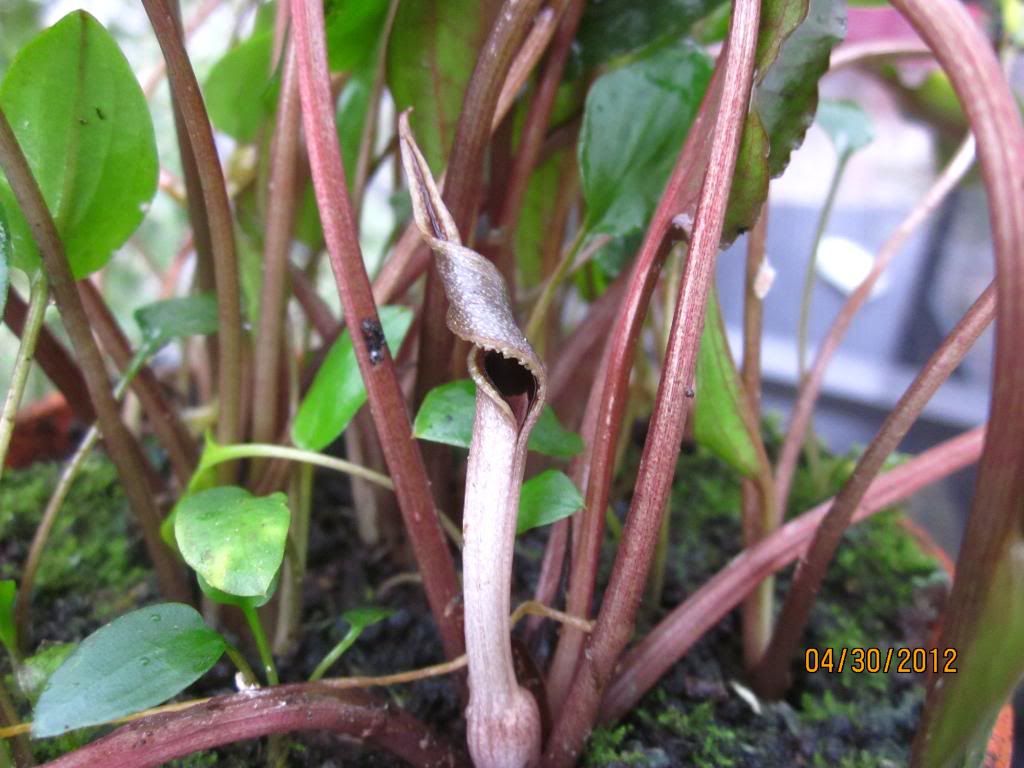 Cryptocoryne undulata, species from Florida Aquatic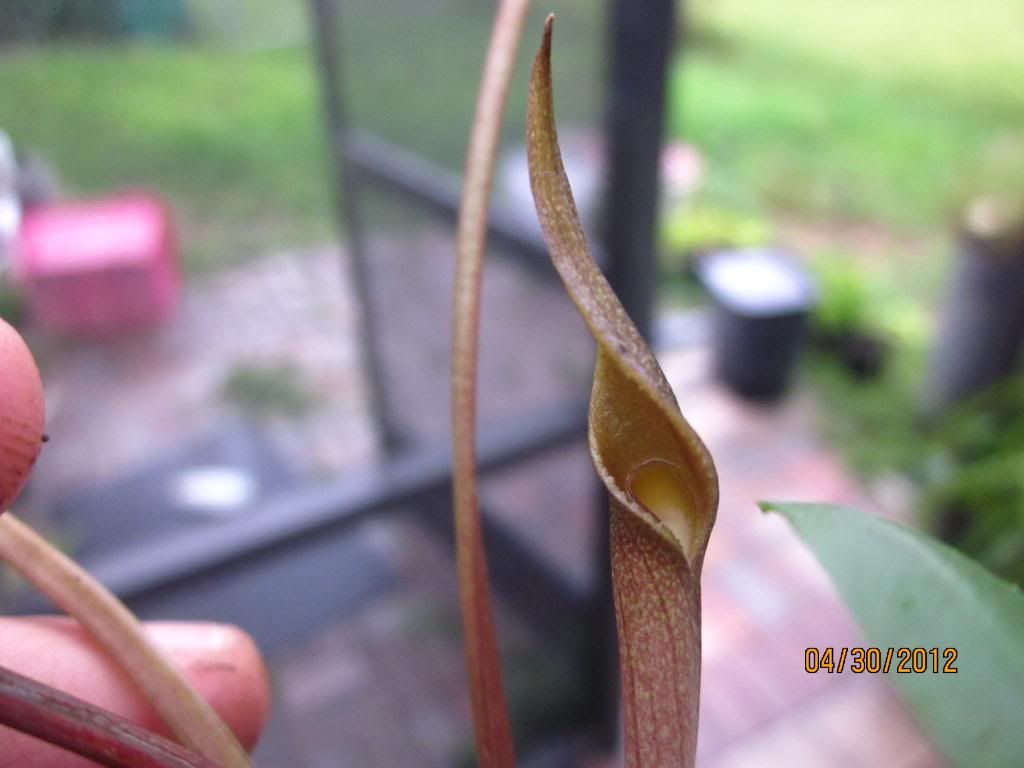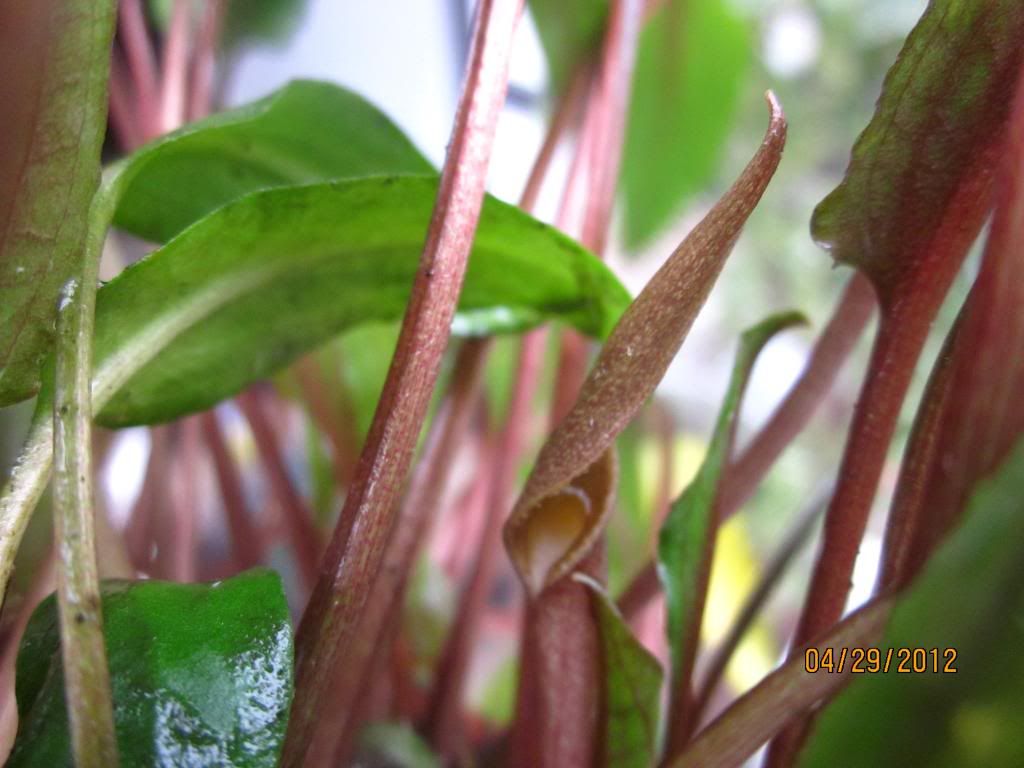 Cryptocoryne willisi x lucens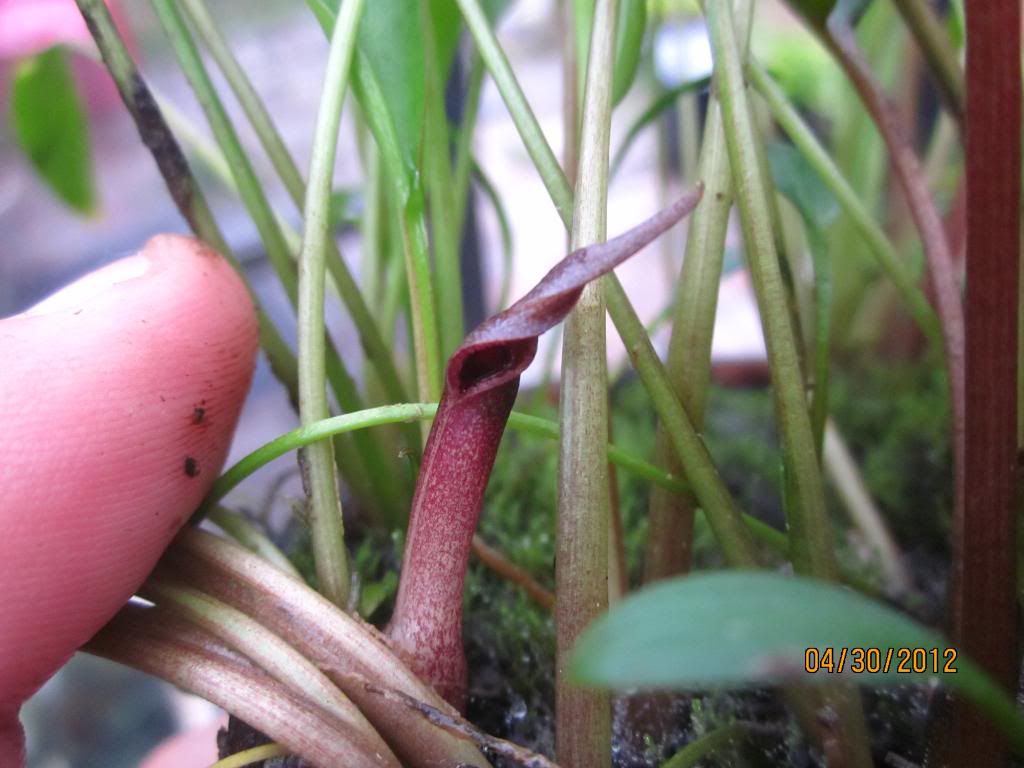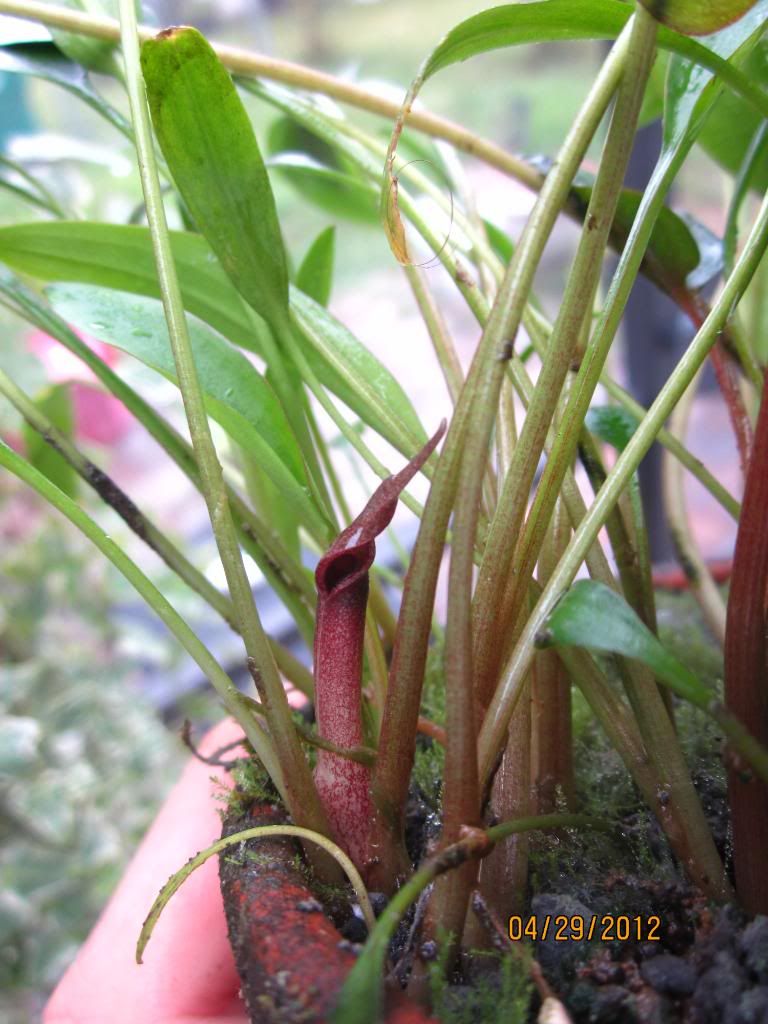 Random Cryptocoryne wendtii, they are all usually a blur to me so hard to identify the species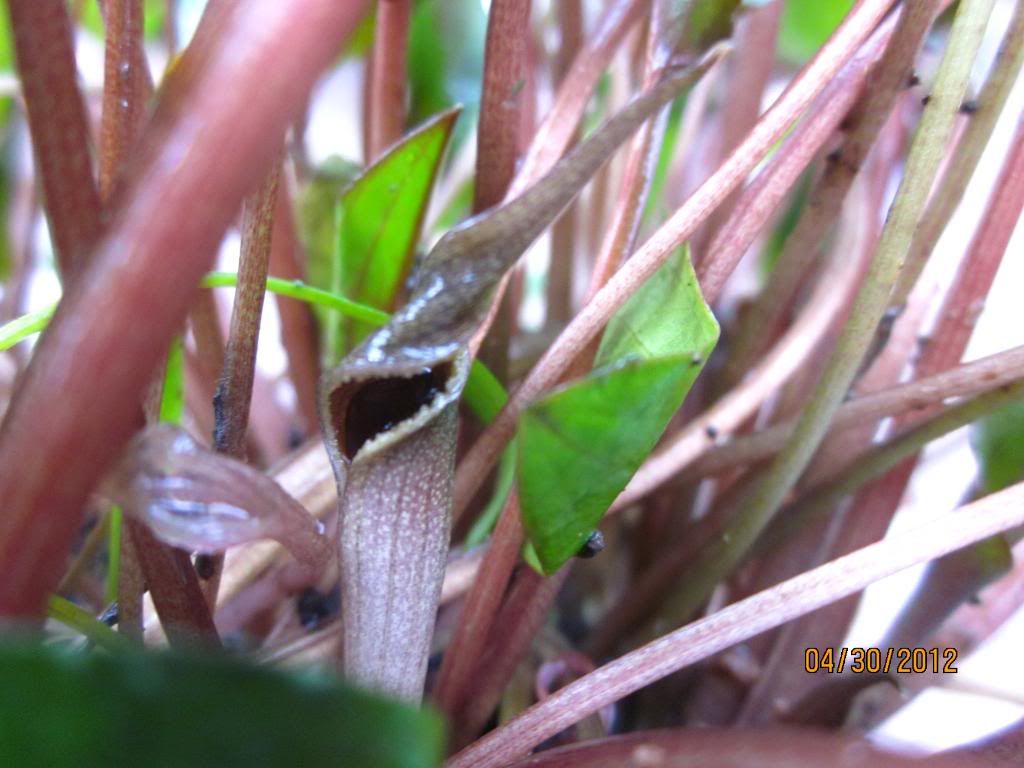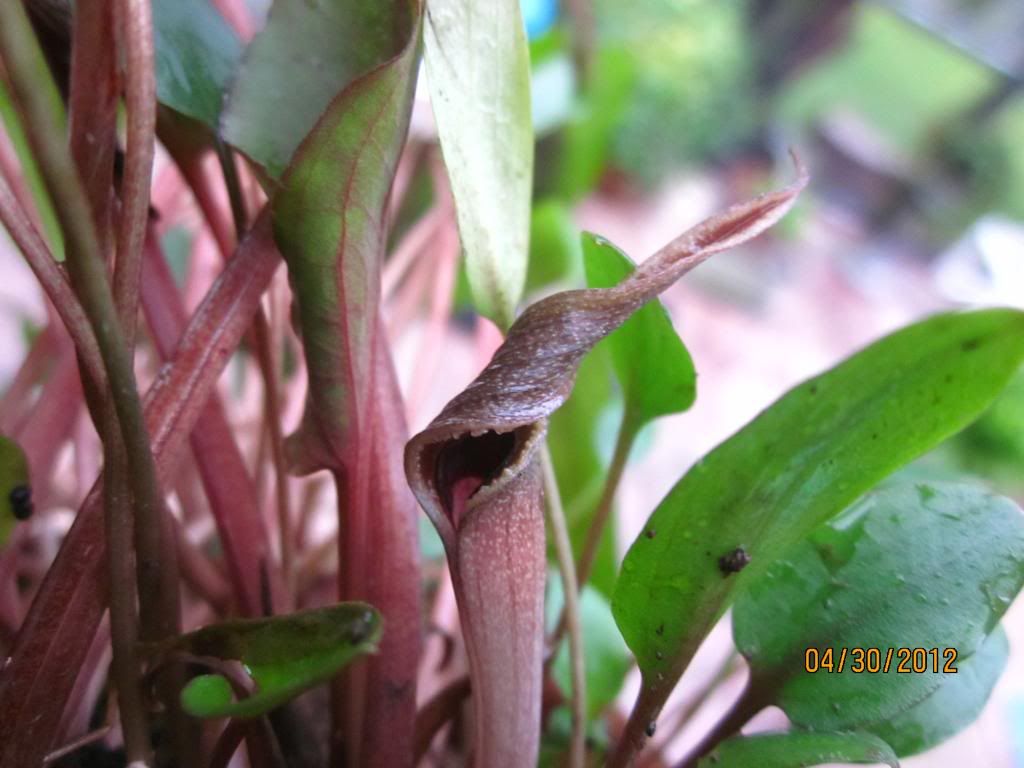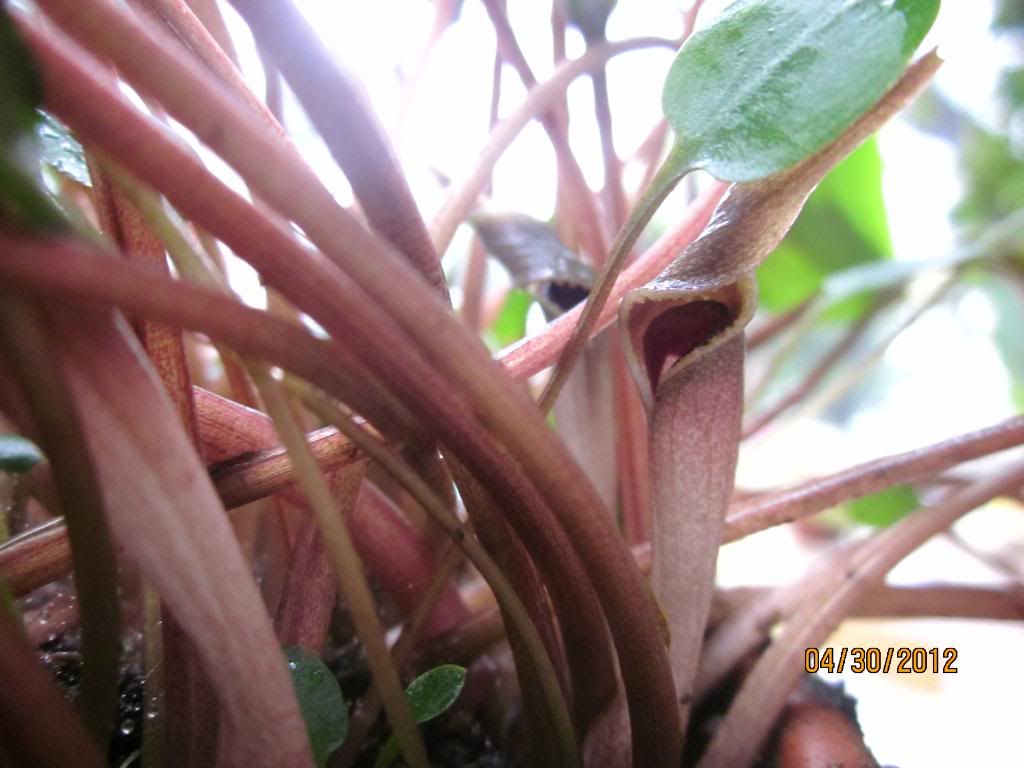 [IMG]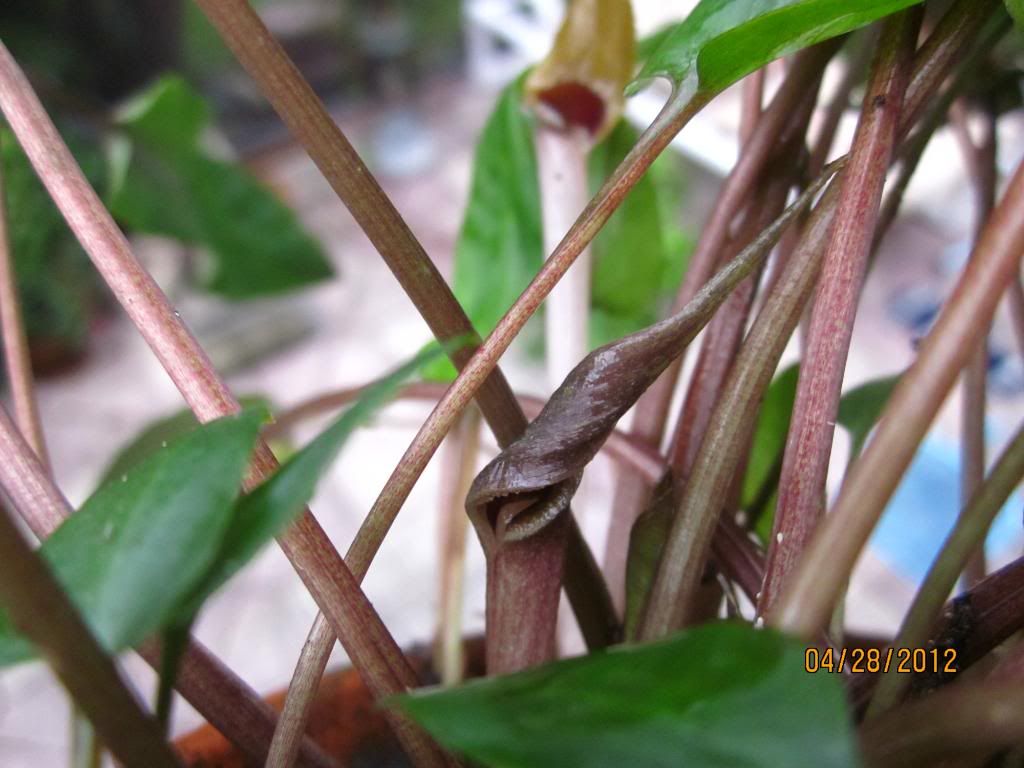 [/IMG]
Cryptocoryne lucens finally put out a spaeth, first time in over 1.5 years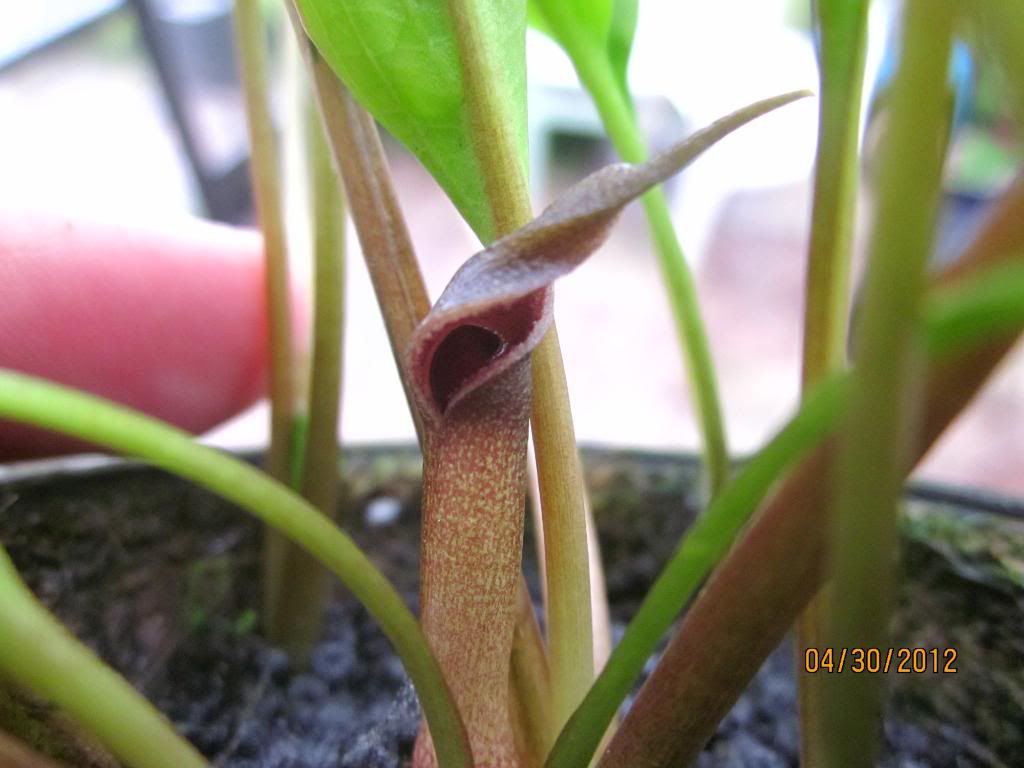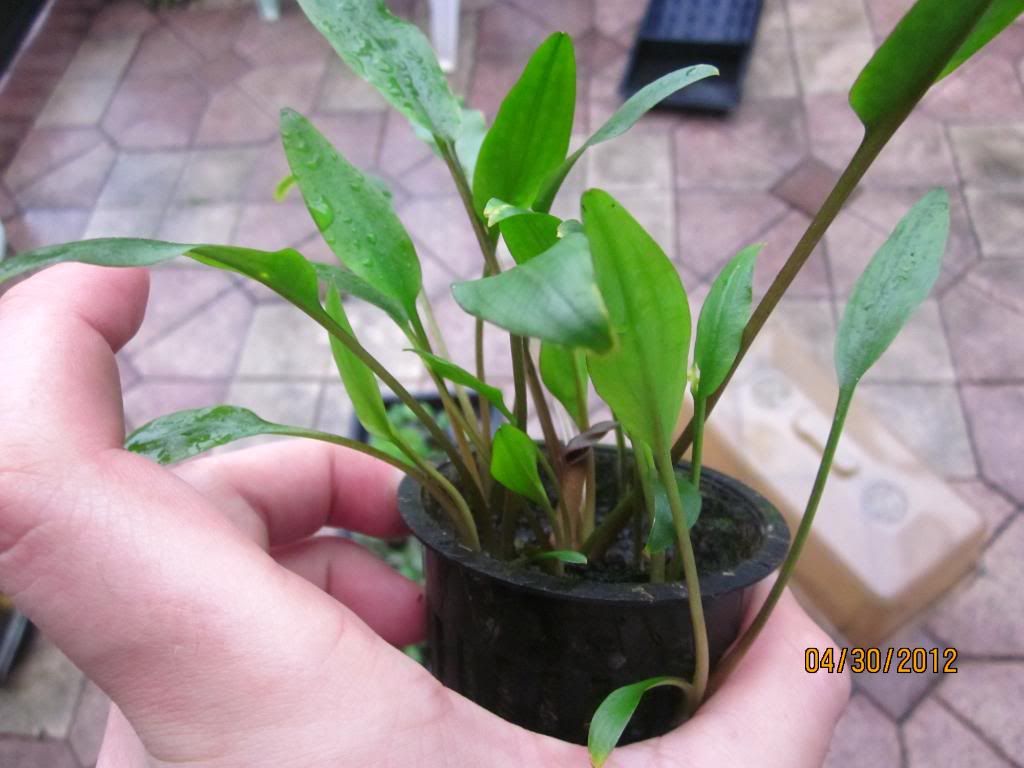 I was having bad melt so I tried the method of putting oak tree leaf litter around the plant and I have to say it is actually working quite well
[IMG]
[/IMG]
This is really starting to take off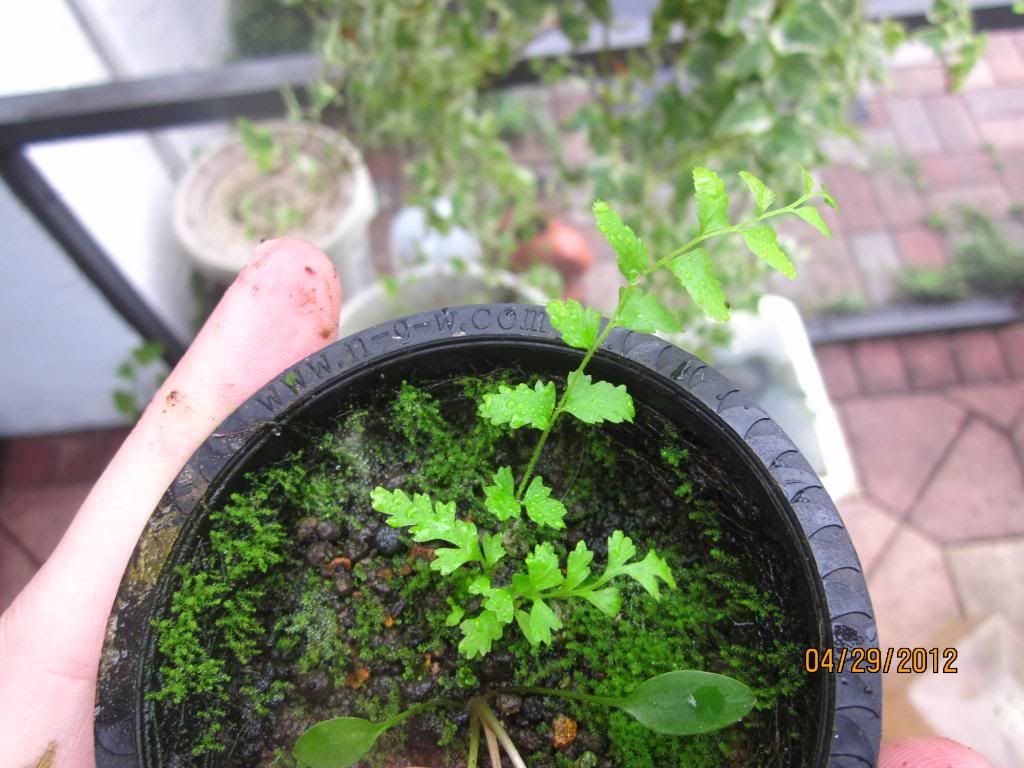 An unknown Cryptocoryne wendtii species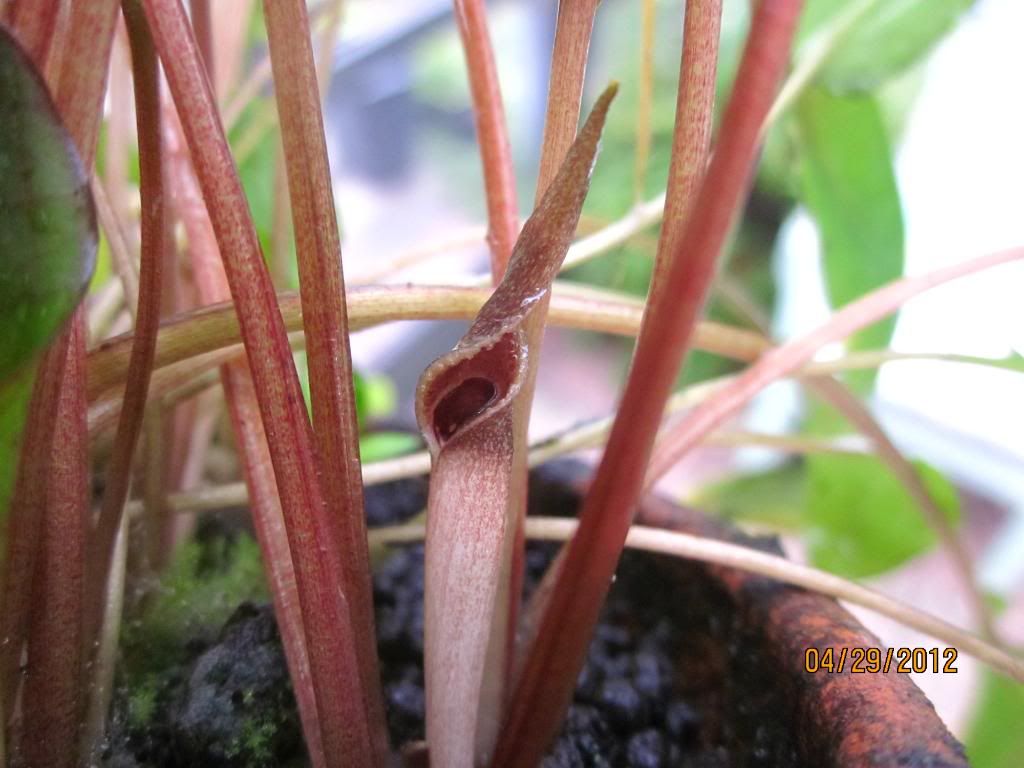 Cryptocoryne ciliata is getting kinda big this time of year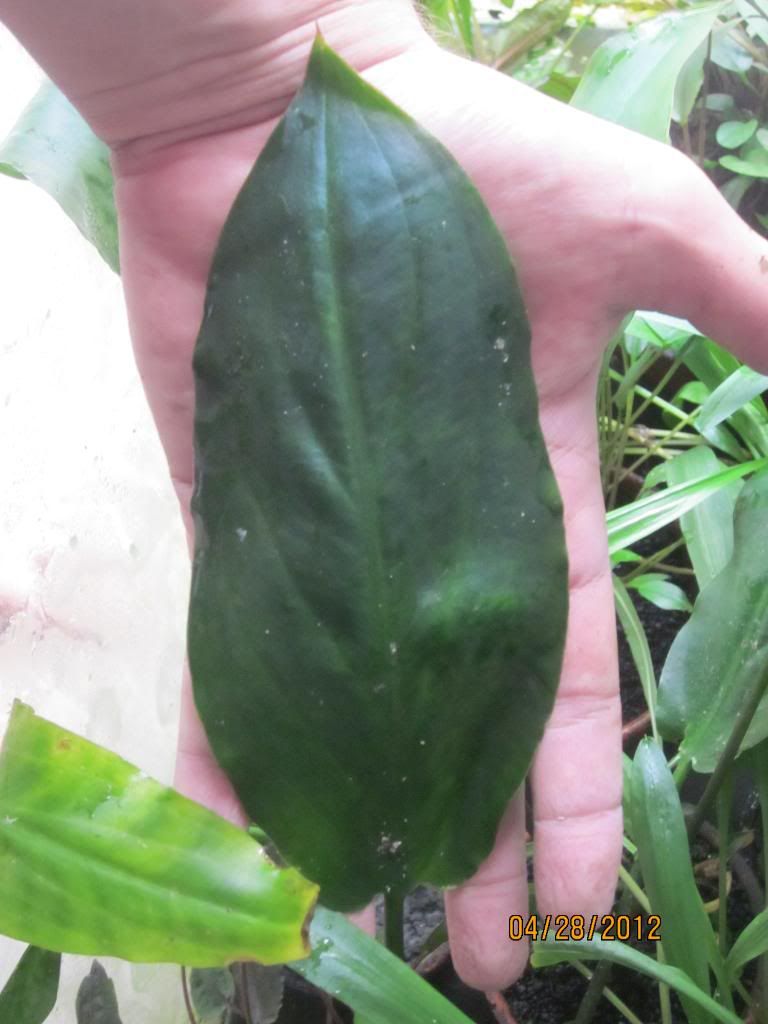 Cryptocoryne beckettii is one of my favorite flowers, it opens up so nice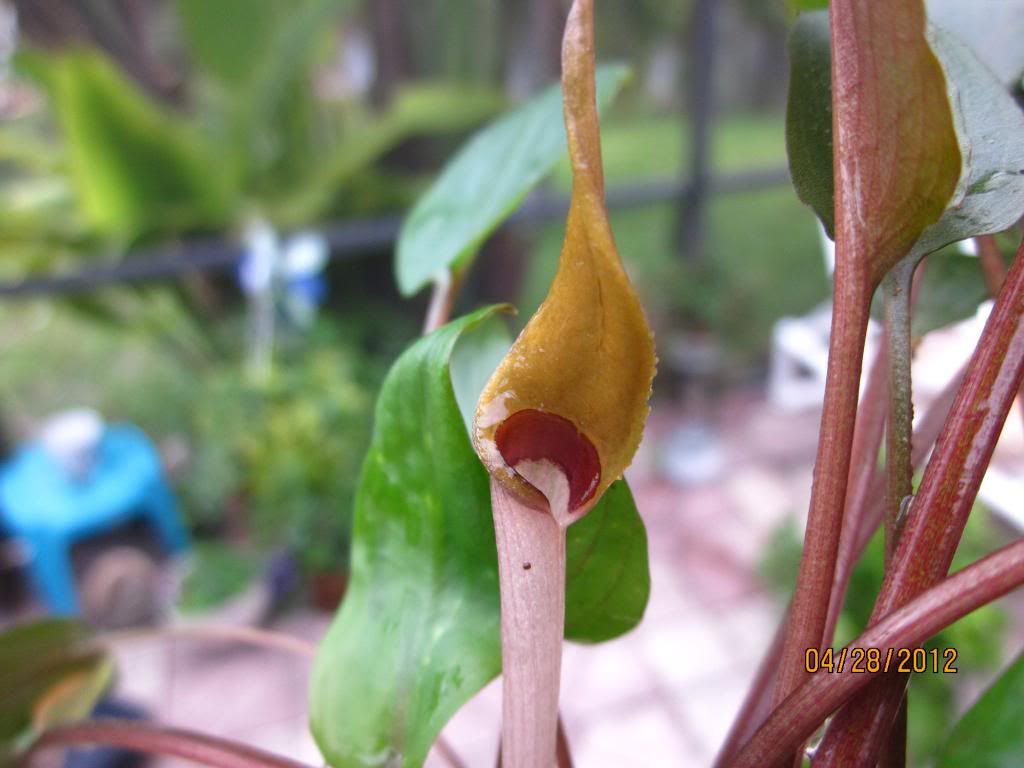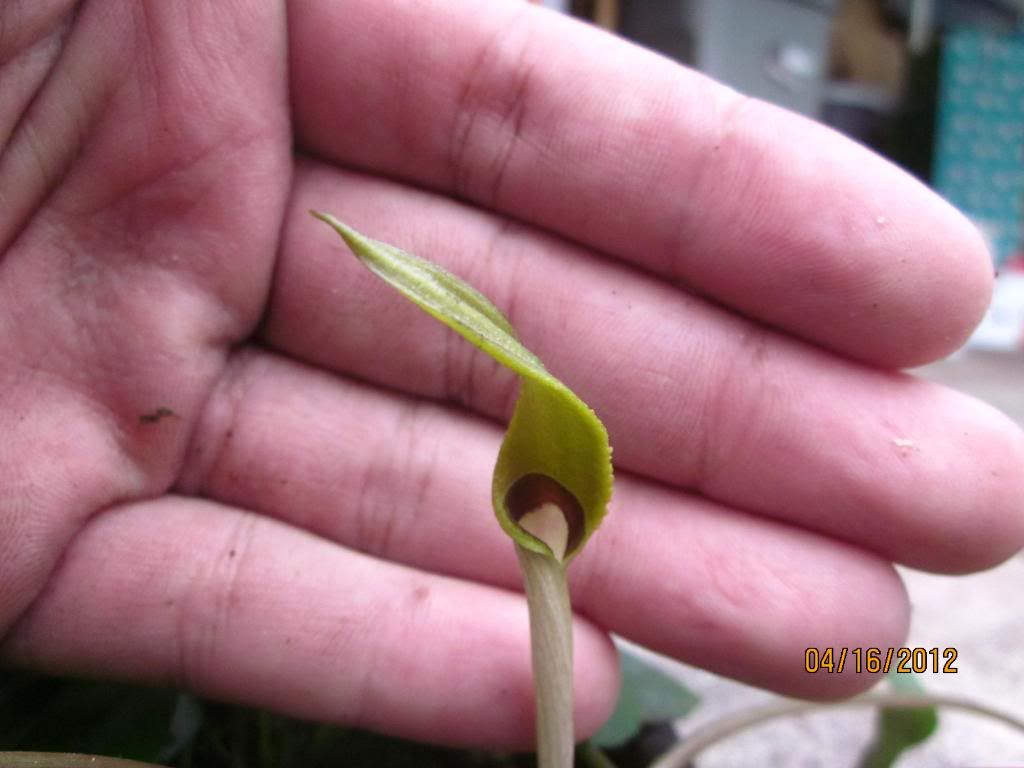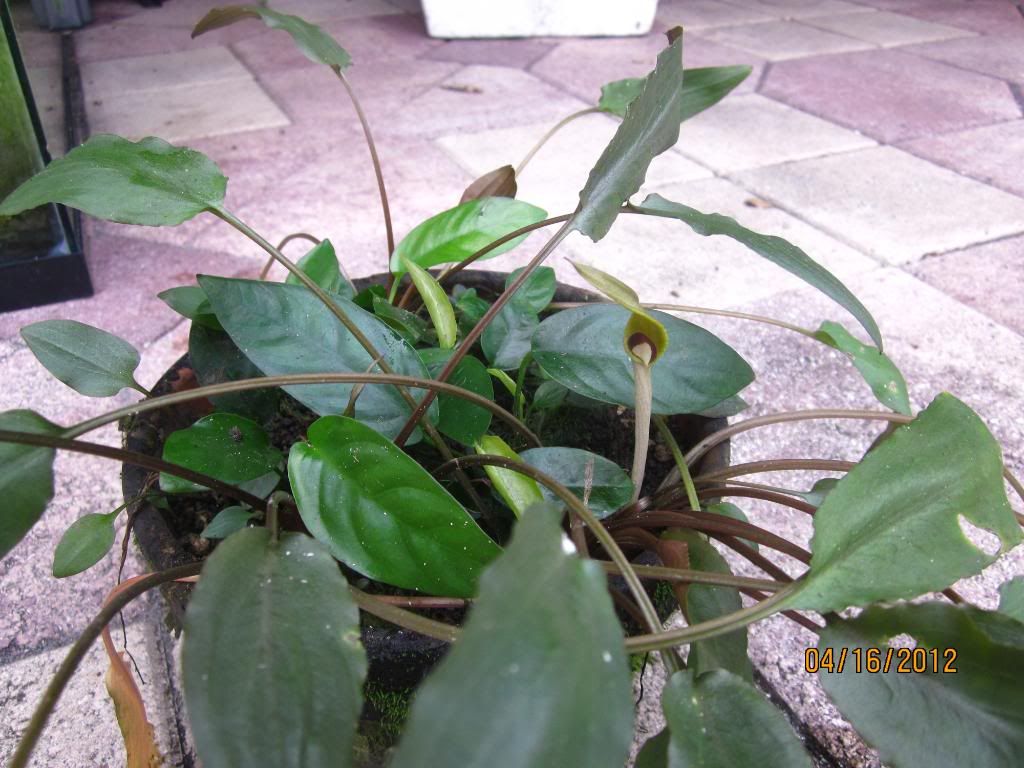 HC growing in an orange juice container. I put some aquasoil in the bottom and dropped a few pieces of HC and a Cryptocoryne wendtii inside. Really is taking off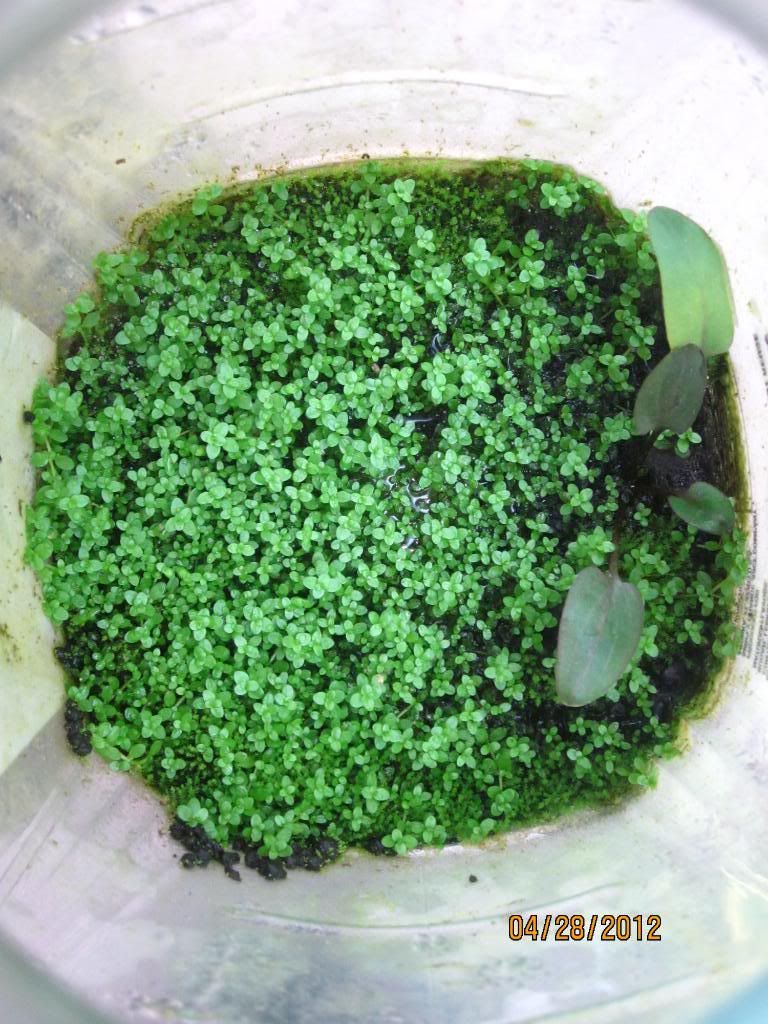 5" pot with Cryptocoryne albida overflowing with HC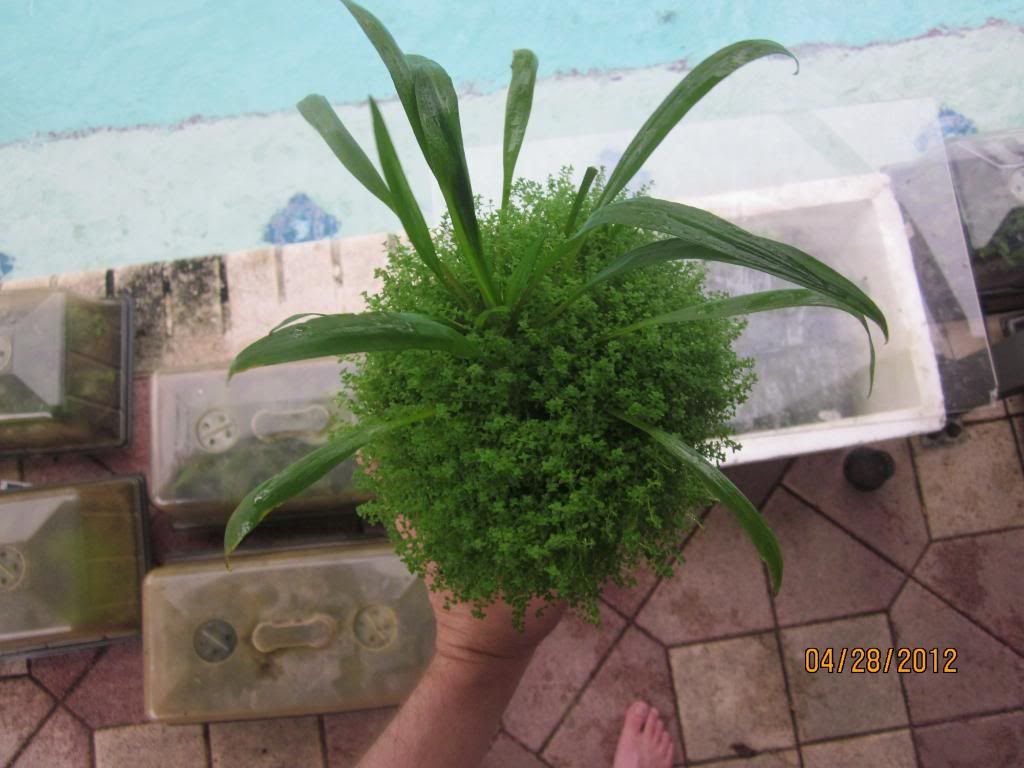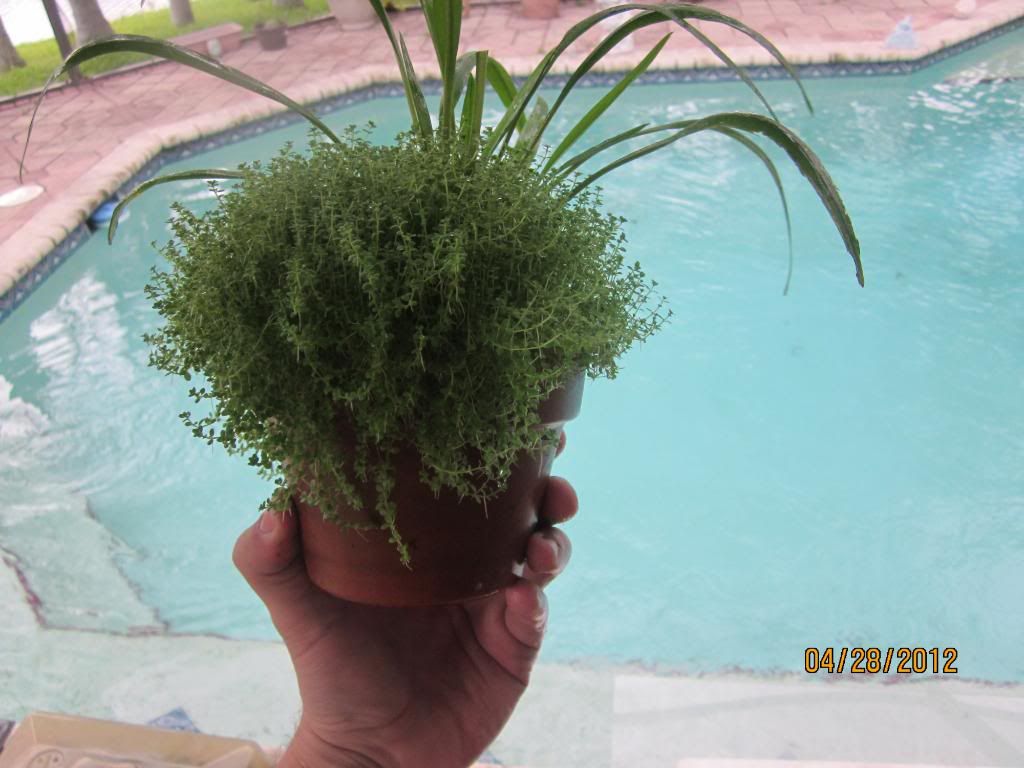 Cryptocoryne wendtii species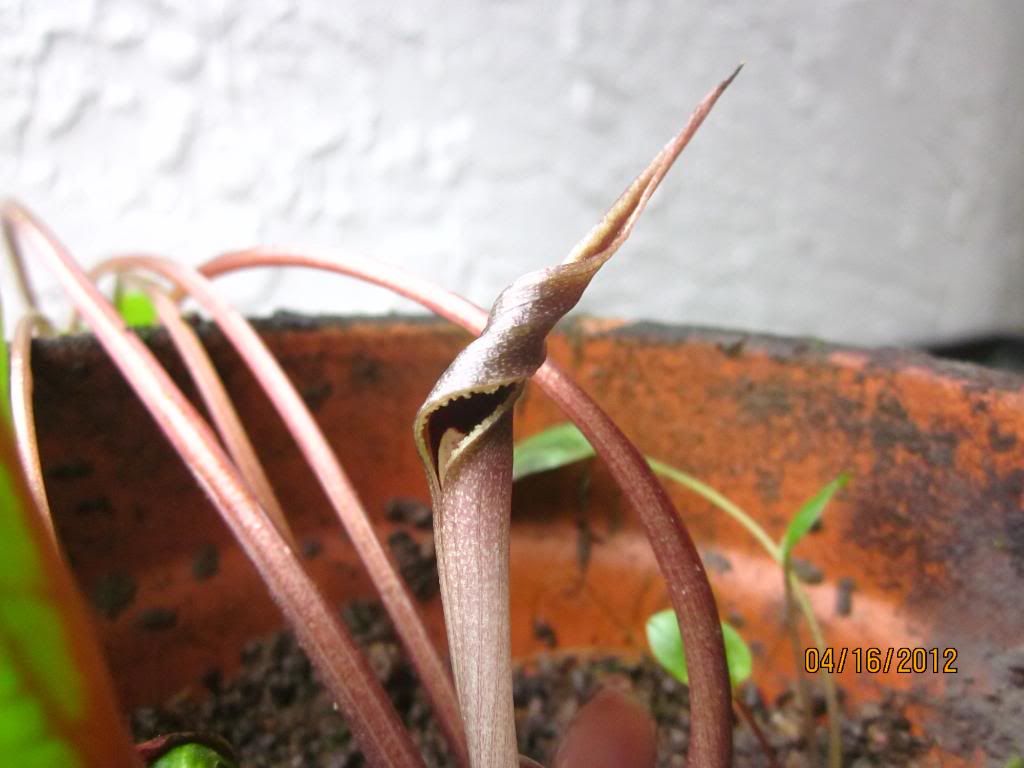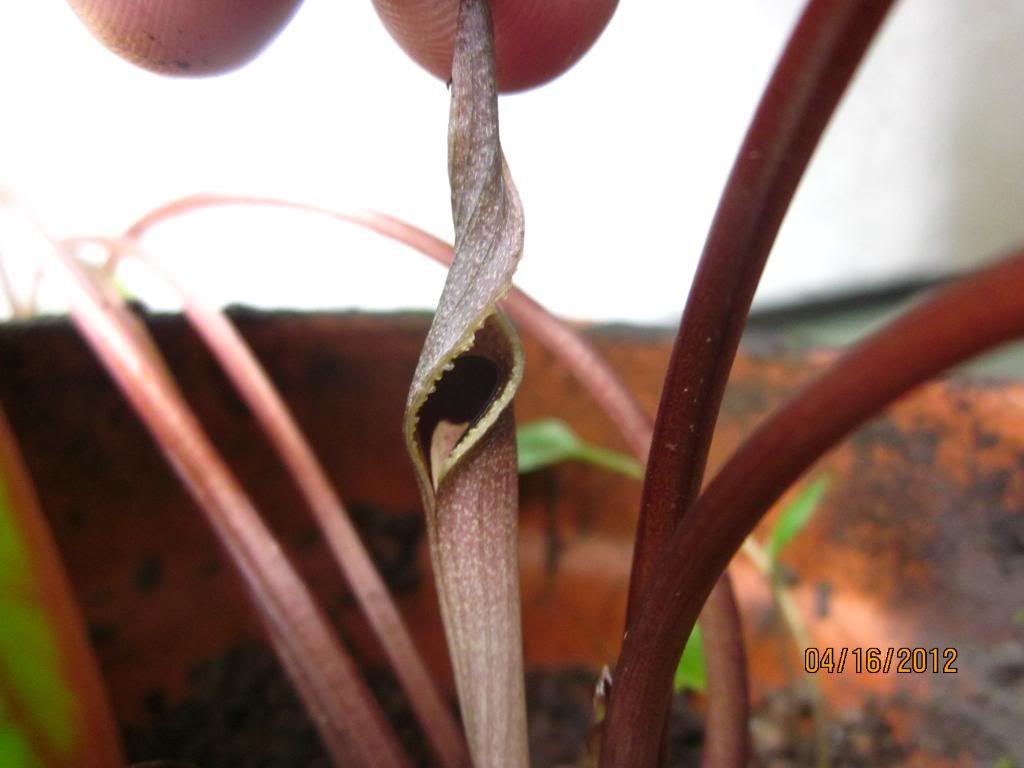 hi i'm glad to see you share your photos here too
they're beautiful i can watch those photos all day
great plants, great emersed setup
It's been a really busy past few months for me so the updates have been rather slow. I've been taking pics tho so not to worry I have a bunch of cool stuff to share I just need to find the time to sort through everything and post some stuff. I had mentioned on other threads over at APC that I was going to try to culture fruit flies and see if I could pollinate my flowers. I looked on the internet and found a few places to get cultures from but never got anywhere. For a while I had been trimming my plants and leaving the trimmings in this styrofoam bucket, over time the decaying plant matter attracted fruit flies and now I have a pretty active culture of flies sitting in the middle of all my humidity domes. I threw in some fruit and other stuff and they are really loving it. I'm hoping to get a few flowers pollinated this season. I was able to some how get a few more fruits on a few of my C. wendtii species. I have a few pics to share of the newly discovered see pods. I counted 6 so that is going to be pretty cool to share. I am also looking to take a HD video of some of my setups to share with everyone. Anyways here are some pics, enjoy
Here is that bucket of flies I was talking about, Looks nasty but there are tons and tons of flies in there.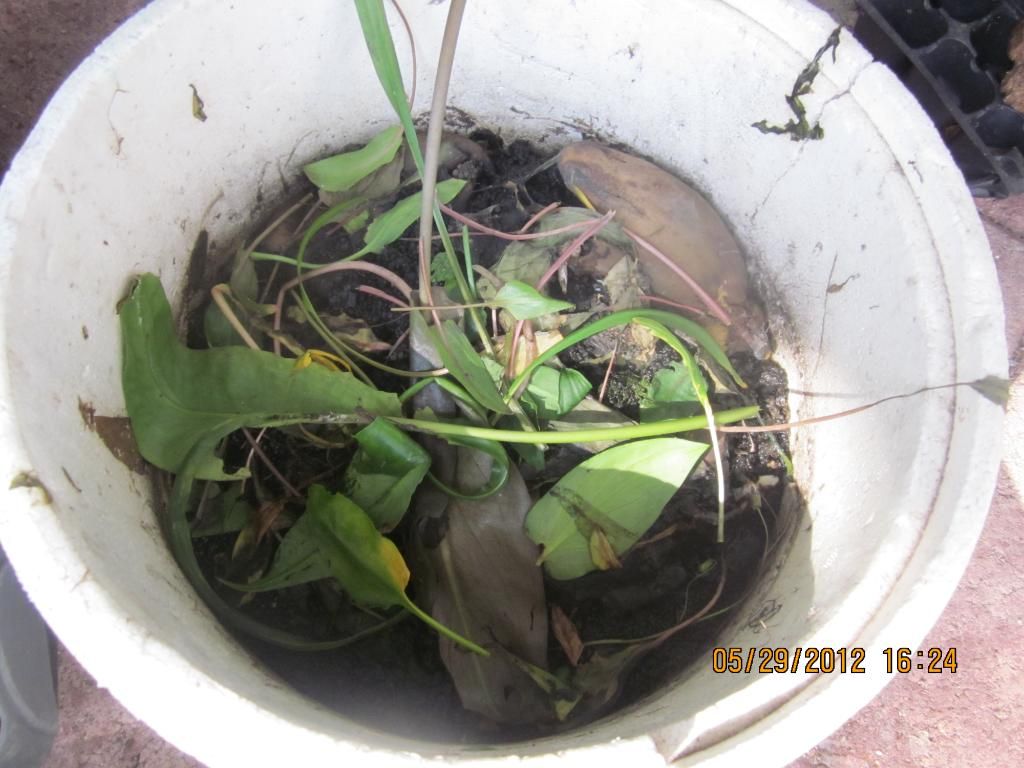 C. moehlmannii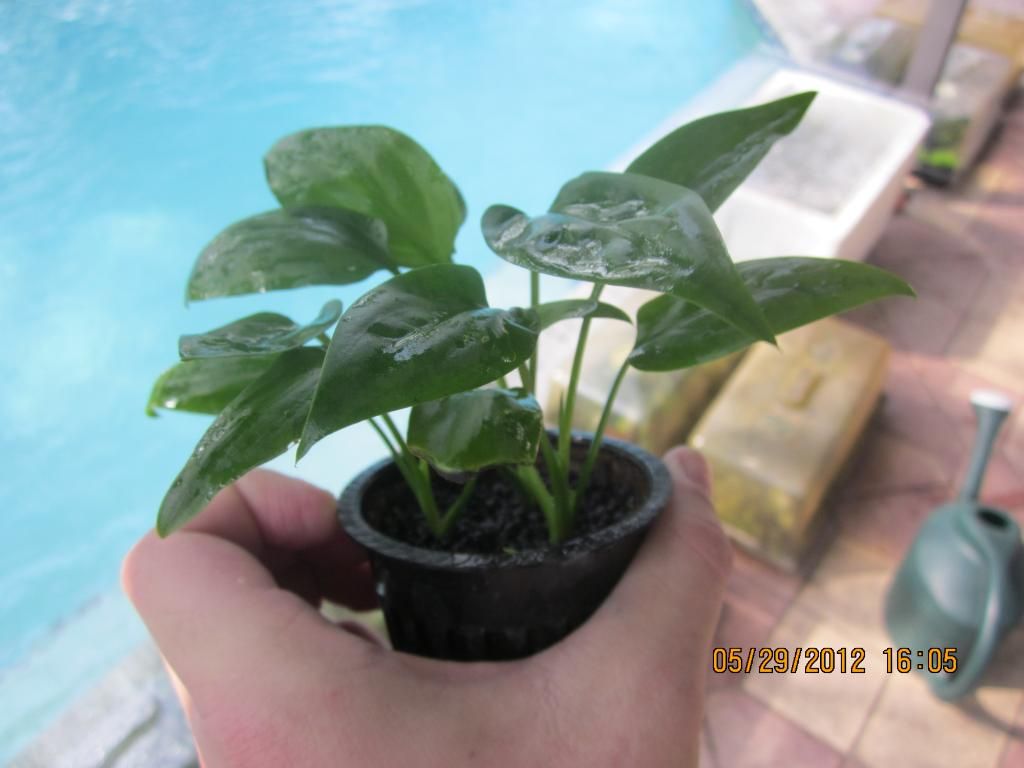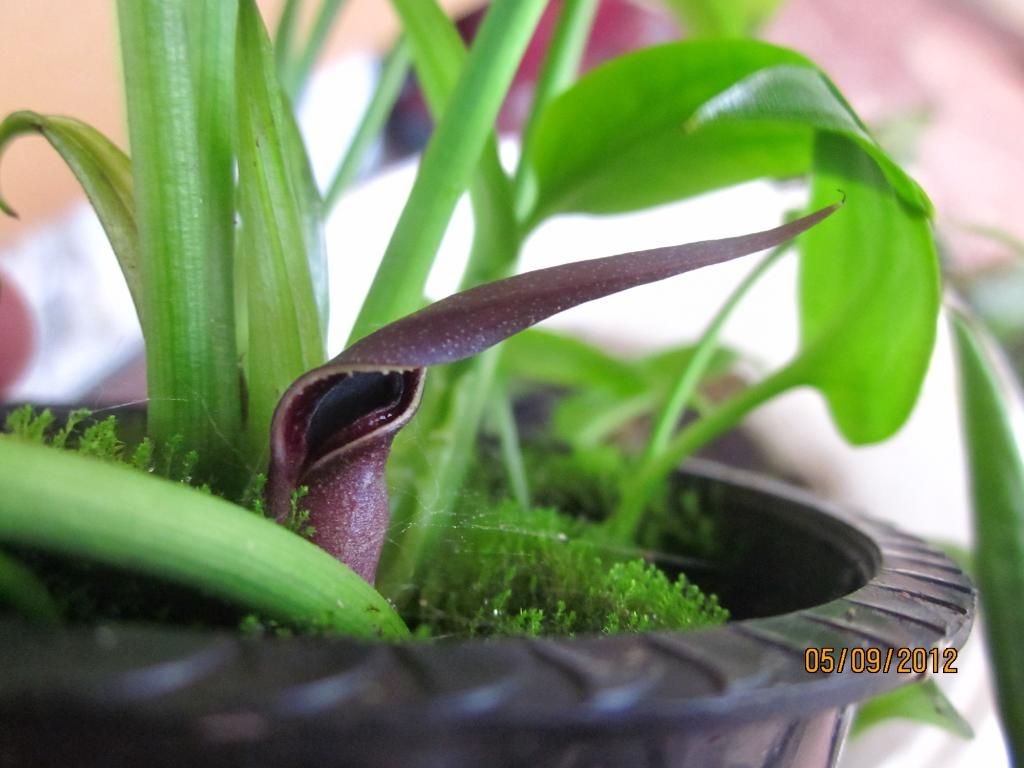 C. lucens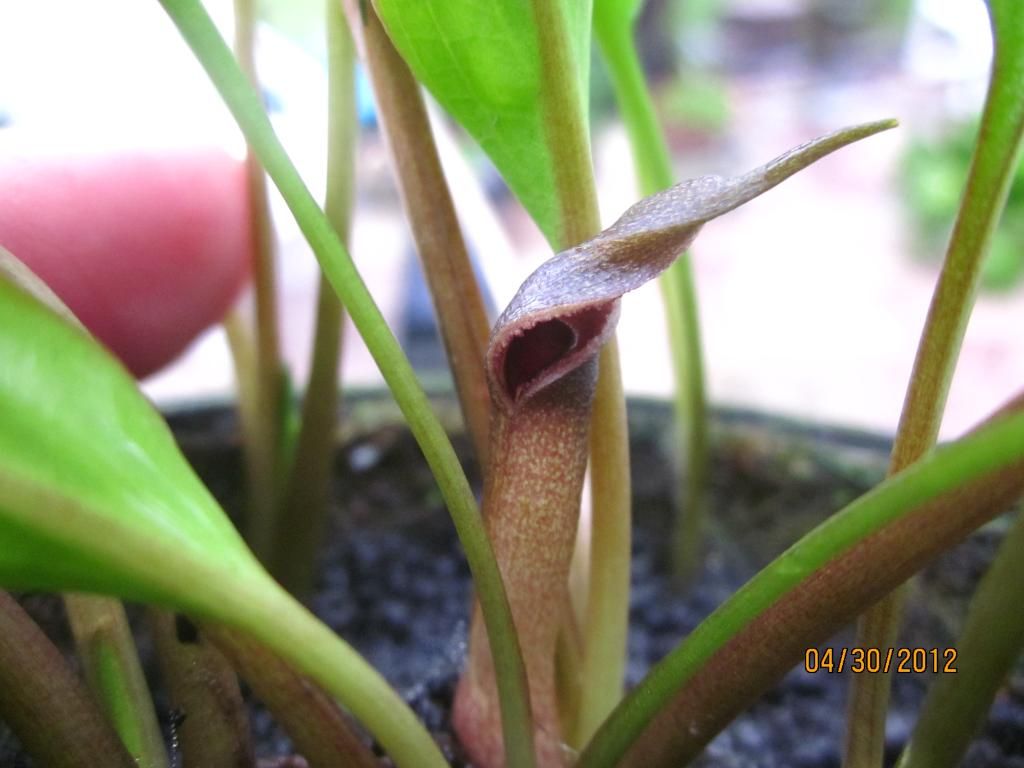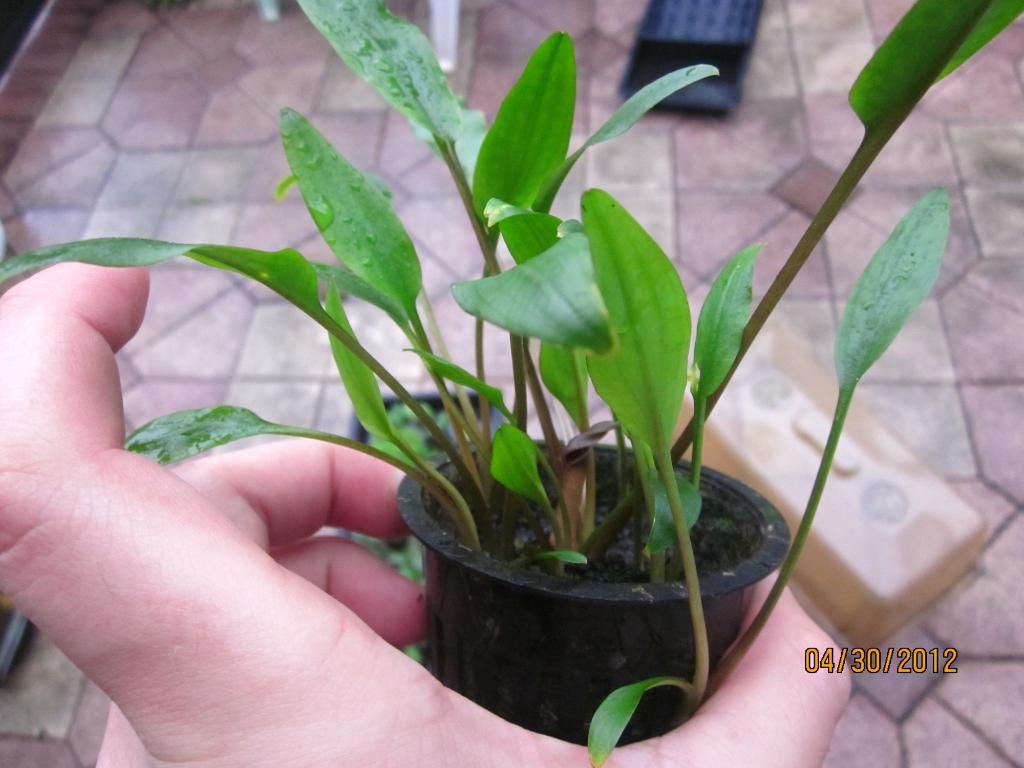 Not sure of this species but It's commonly called C. nevellii , it reminds me of a mix between a willisi x lucens and a lutea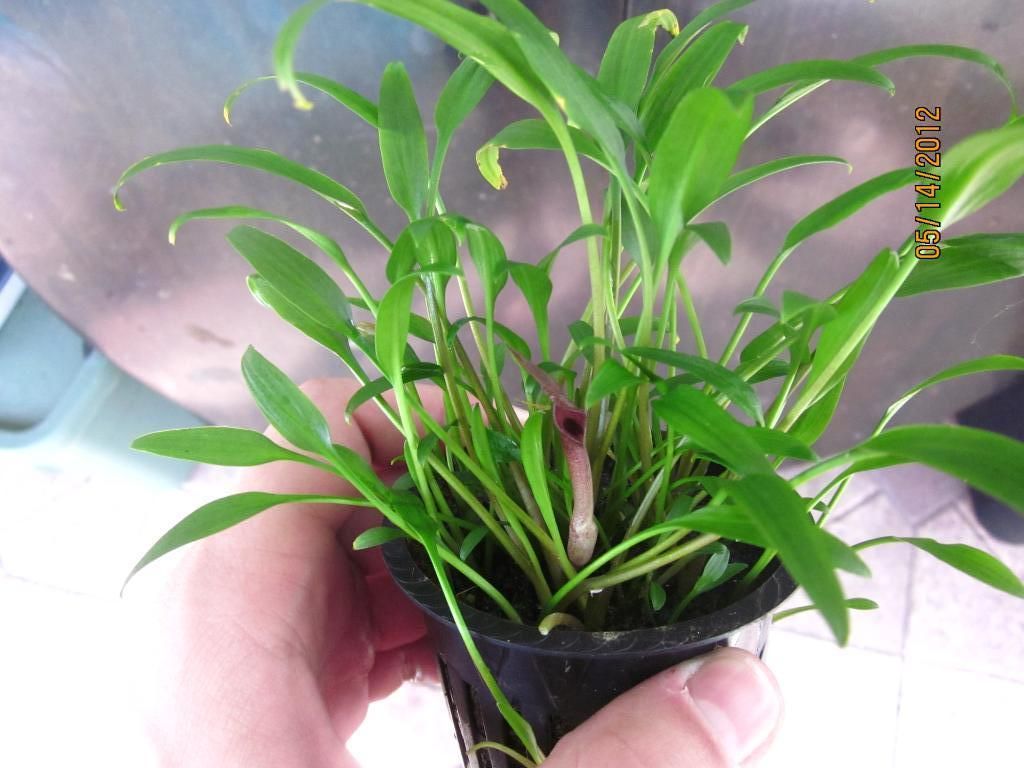 C. spirialis 'dwarf', next to C. ciliata this is the coolest spaeth I have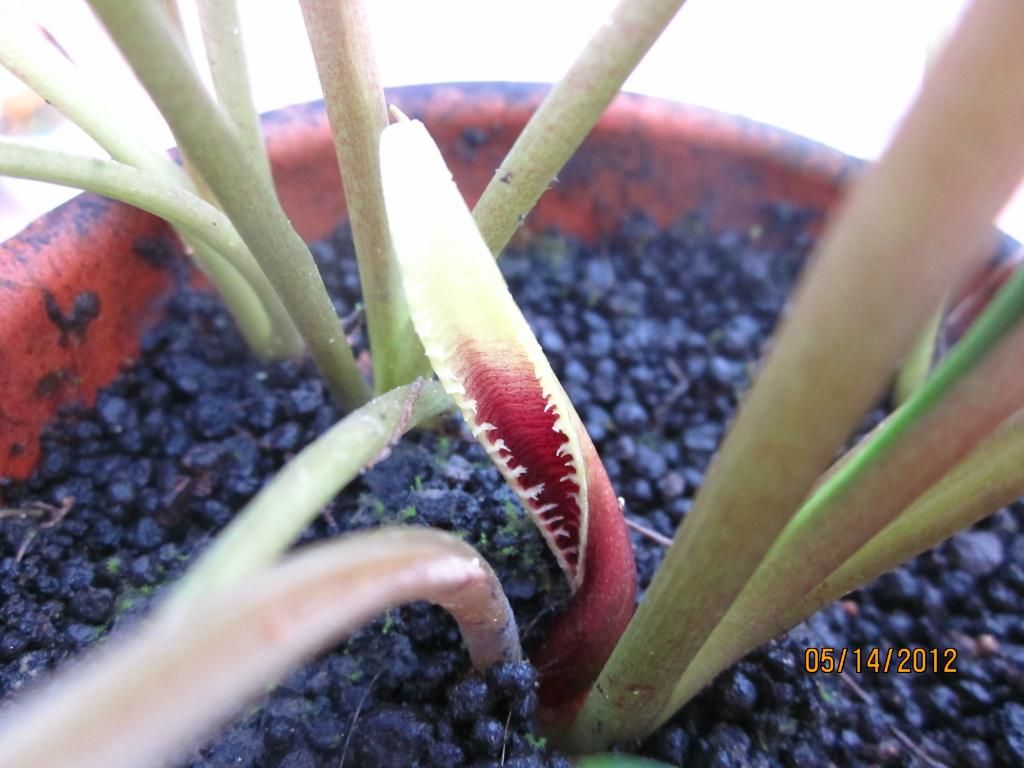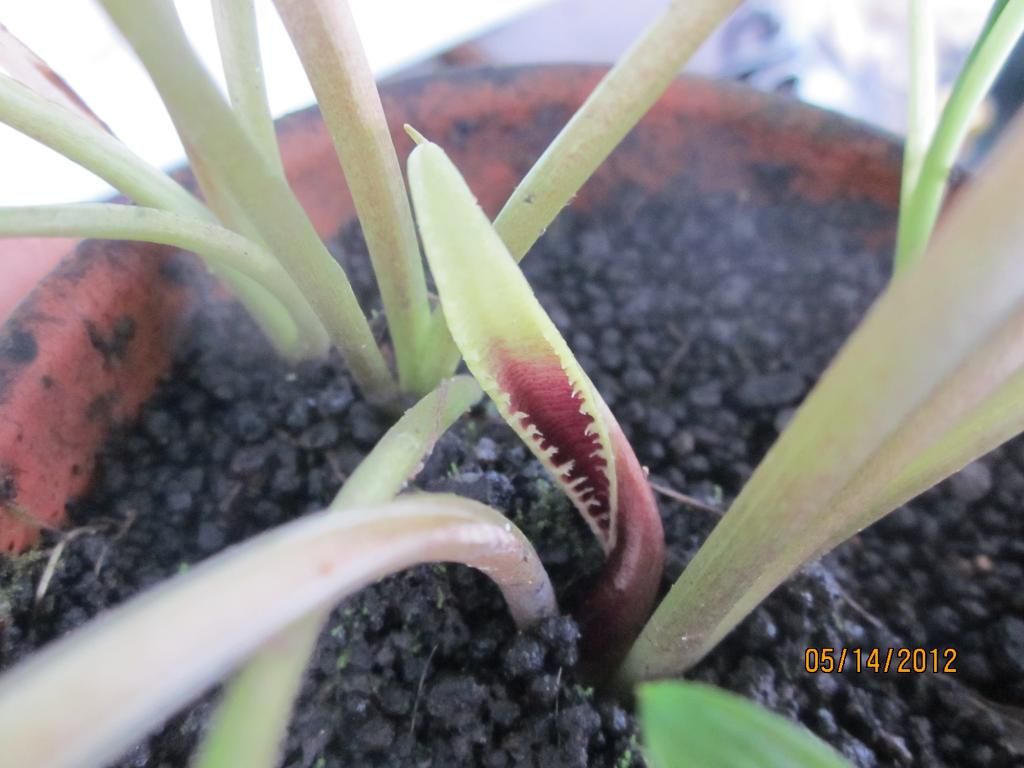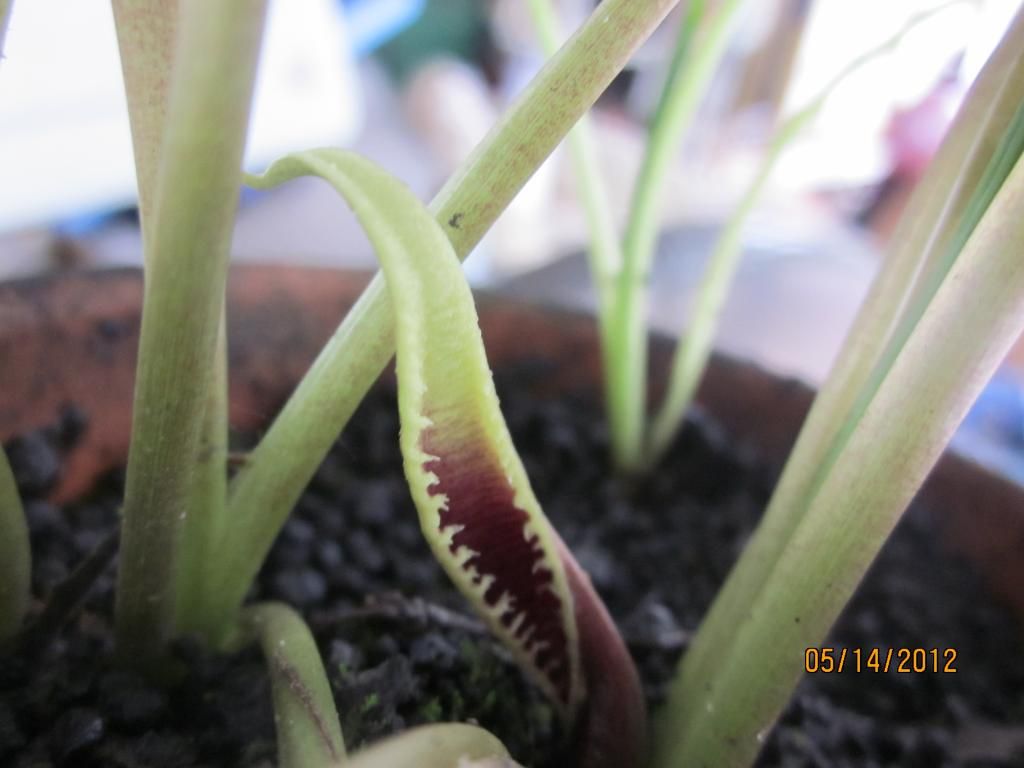 My chain swords are starting to send off runners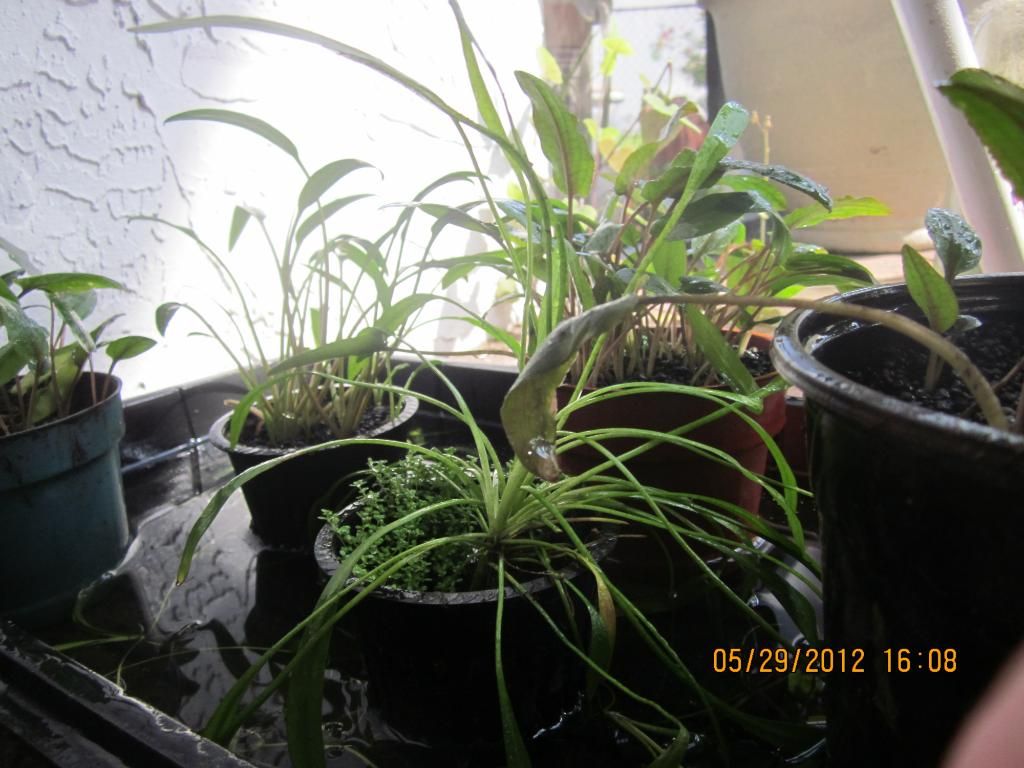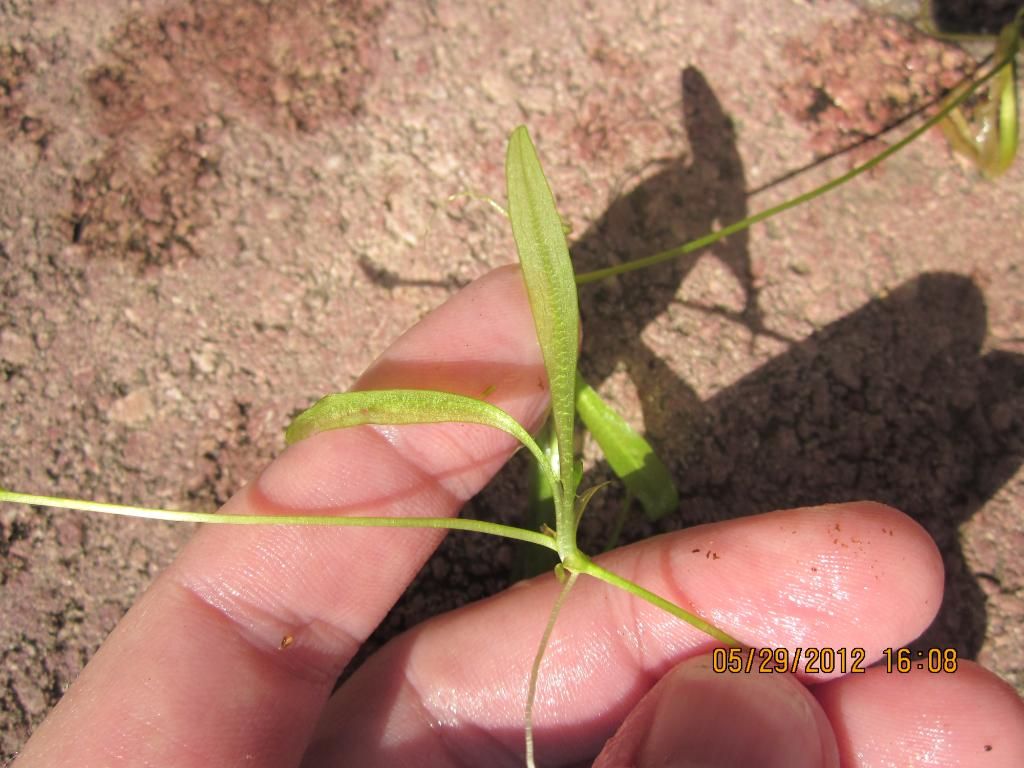 C. ideii, somehow this one melted completely but came back strong. It's that oak leaf litter I've been using. Stuff is really helping some of my melted plants come back!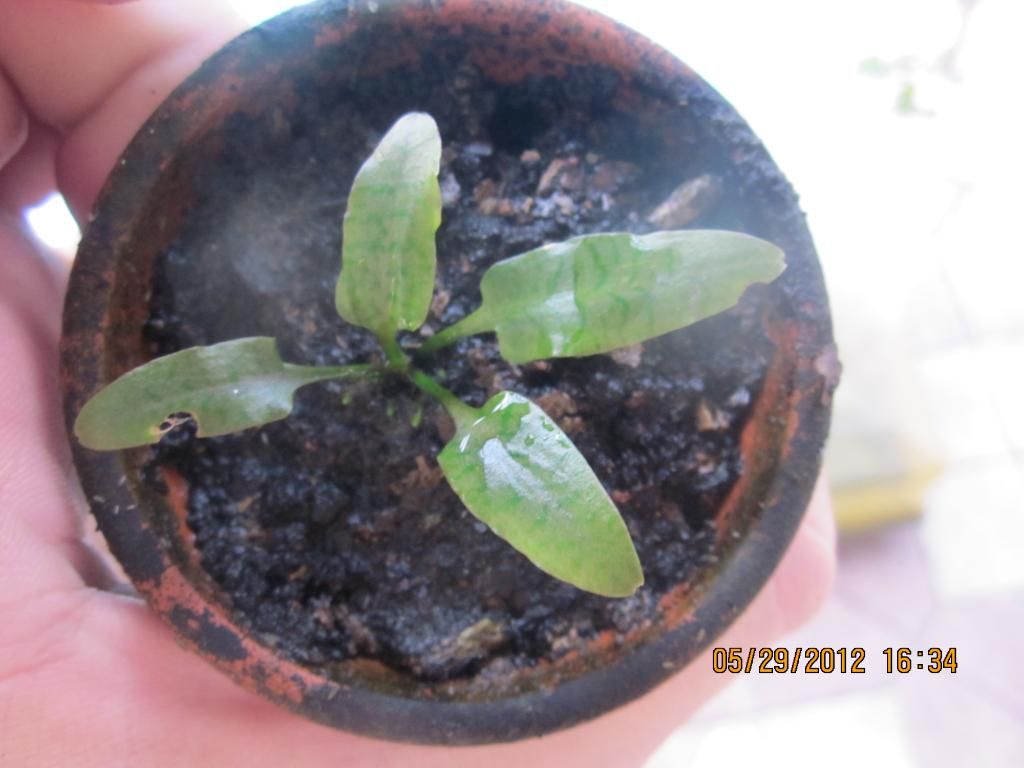 Here is a species of C. undulata that I've had for a few years now, it's flower is almost identical to my common species of C. undulata but overall the plants look nothing alike. This species is very sensitive and melts at the drop of a hat. It was entirely melted but has come back strong. I've only had one flower ever from this species. Coolest flower too, so many shades of the same color.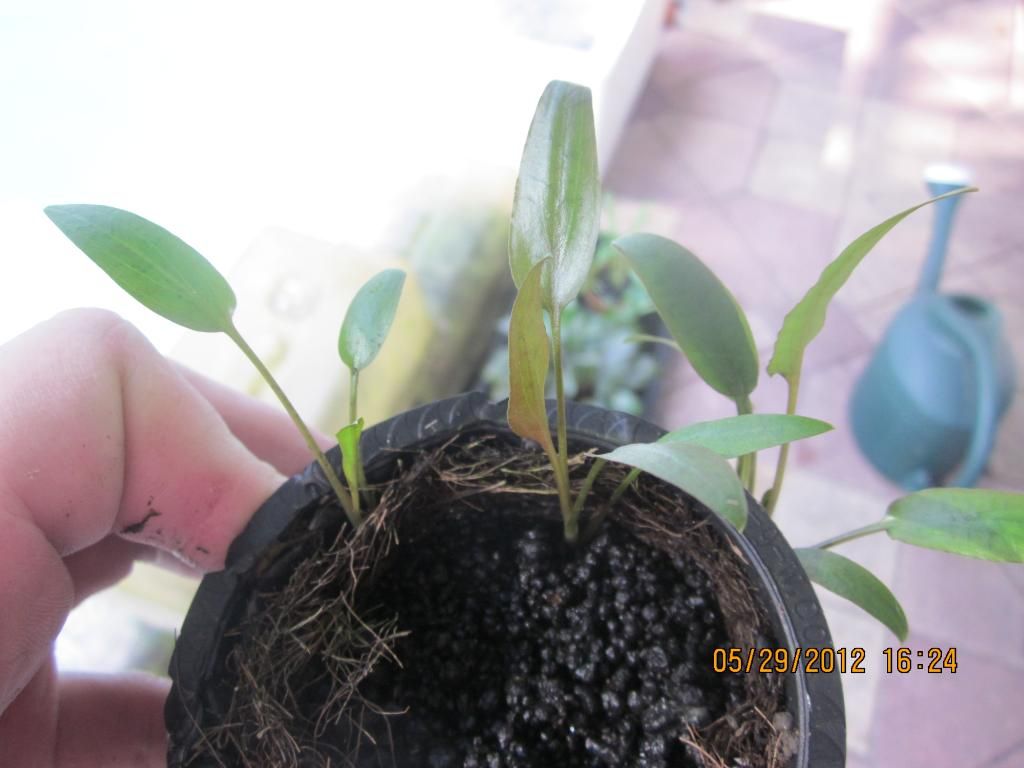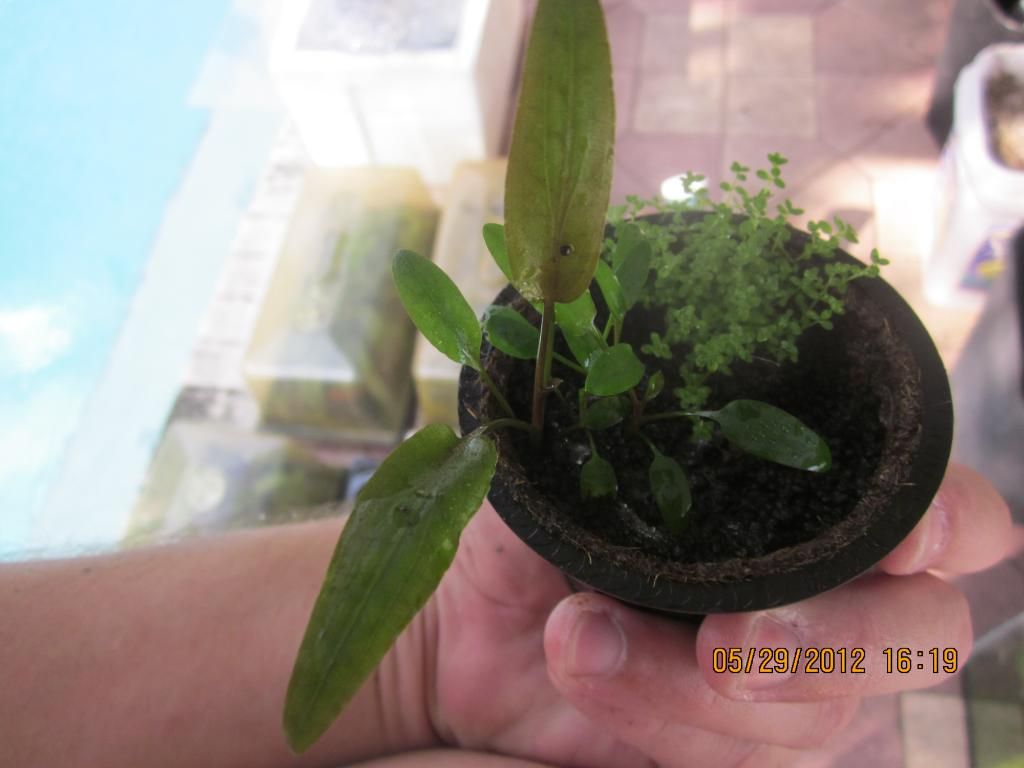 Some species of C. cordata, I think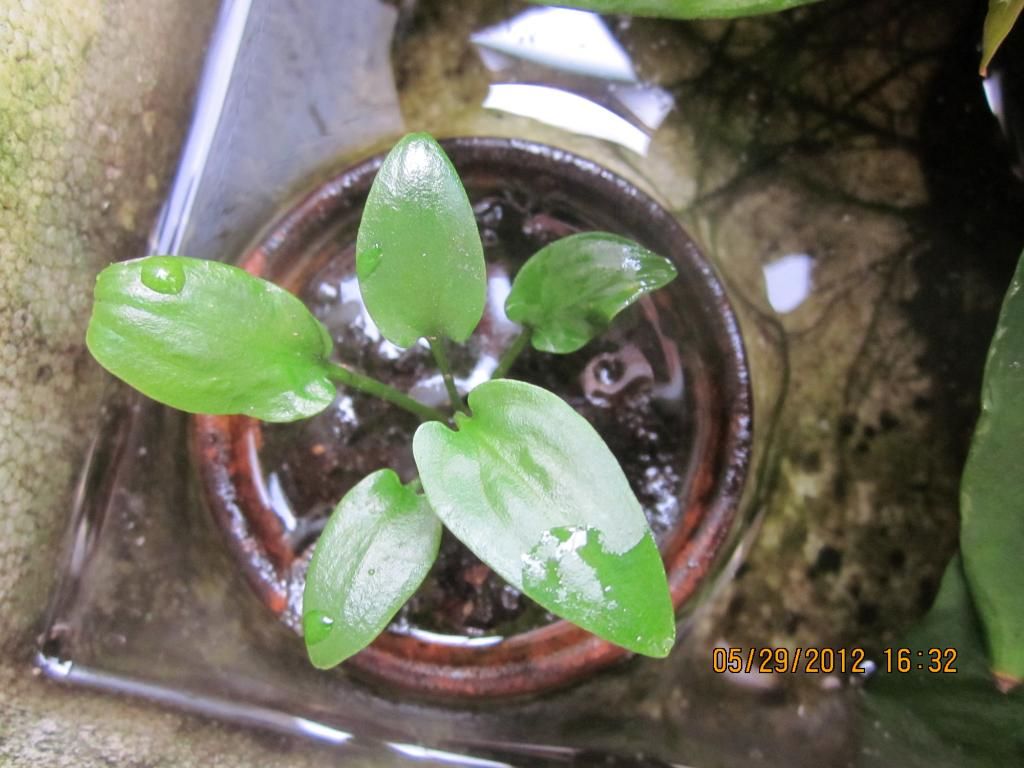 More to come over the weekend
Jealous of that beautiful Crypt collection. One day I want an all-Crypt tank.
---
Nicholas
55 Gallon Low Light, Dirt
The Fraternity of Dirt #65

Haven't posted in a minute but I still have my crypts. Haven't had much time for them but they are all pretty healthy for the most part. Cool news, I have spotted 10 fruits/seed pods growing. I already have 2 that matured.
Mature fruit from a C. wendtii hybrid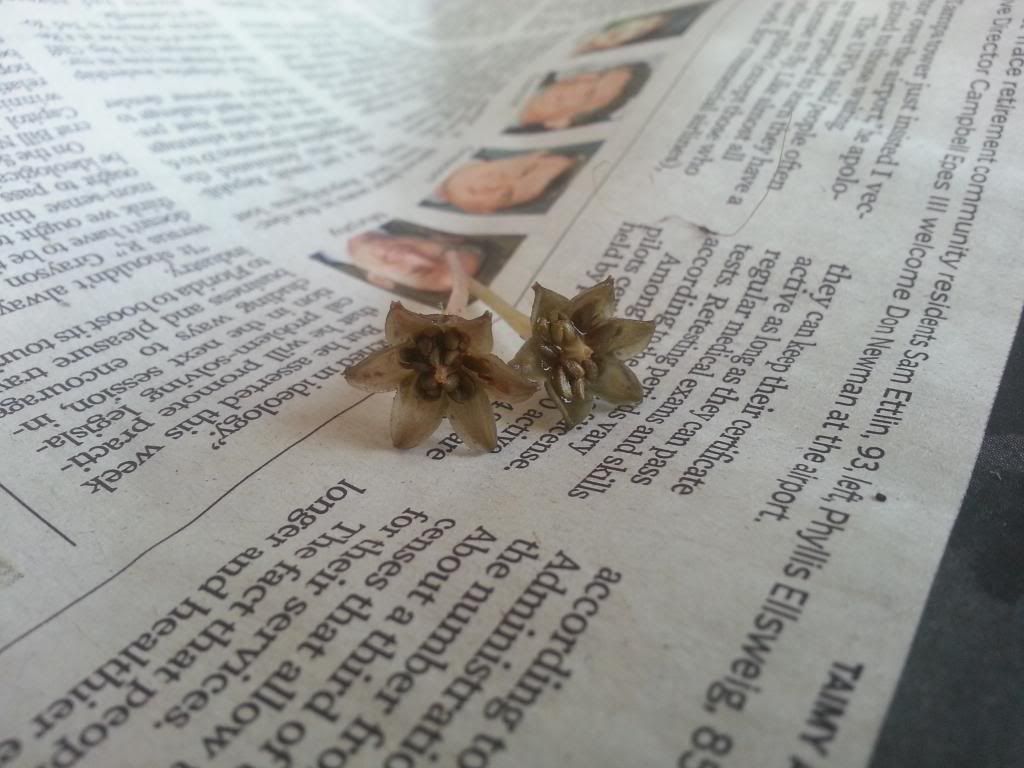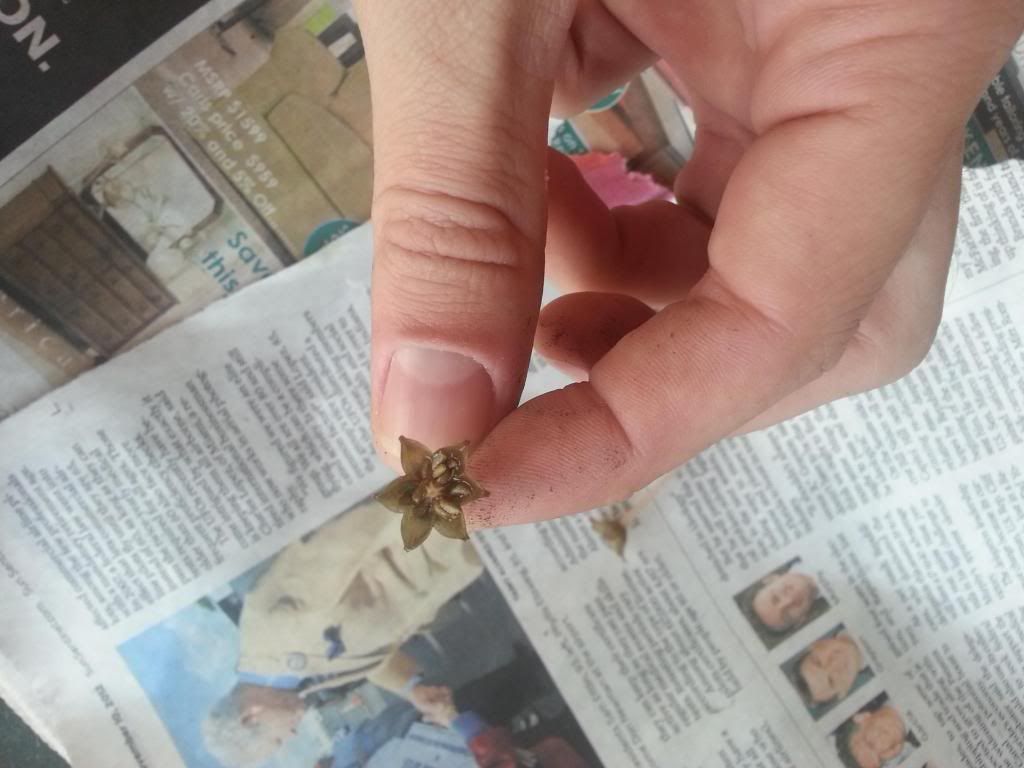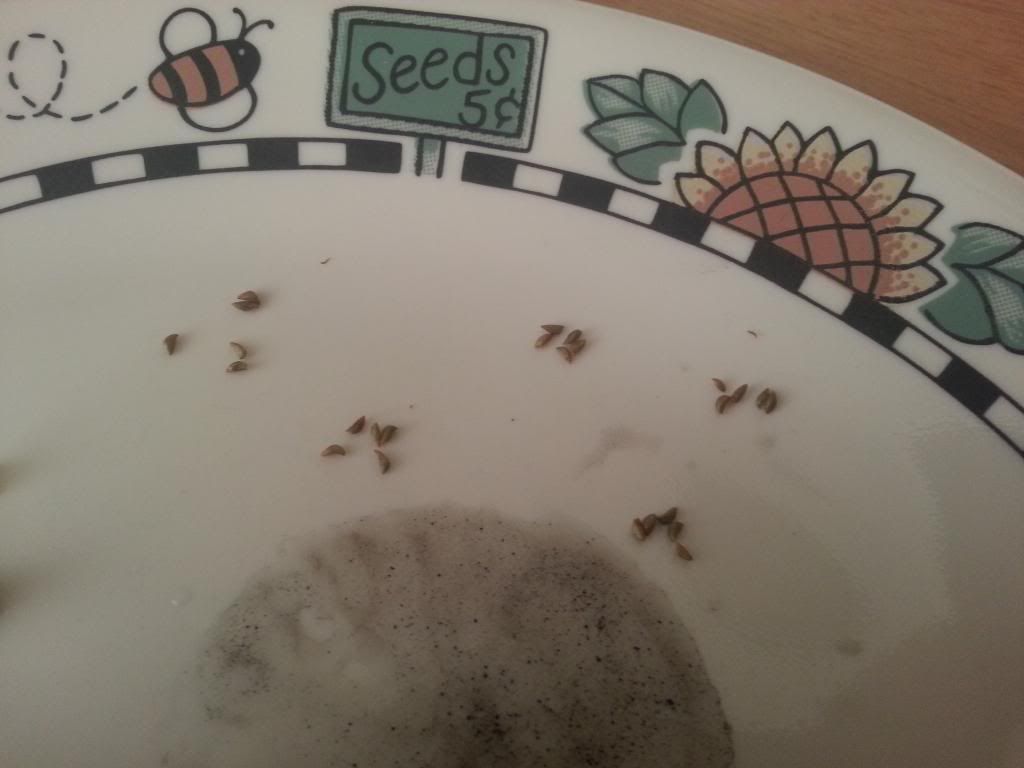 25 seeds from one and 20 from the other. I've grown about 5 fruits before and the most seeds I got was 10-12. Some of the fruits I have this year are very large. So far this season I found 8 on my C. wendtii hybrid plants, 2 in C. beckettii, 2 in C. wendtii green gecko, and 1 in C. undulata. I had experimented with attracting large quantities of fruit flies to my setups and It appears to have paid off. I'll be posting more about the process and will be giving away some seeds so others can try their luck at growing from seed.
wow, i dont think ive ever seen a crypt fruit before.
if youre willing to sell me a couple of seeds, id love to try germinating them. if your interested, please pm me with the prices for the seeds for the species whose seeds you got.
---
Eheim Pimp #296
Canon Pimp #67

Been a while but here are some updates to my collection.
Cryptocoryne undulata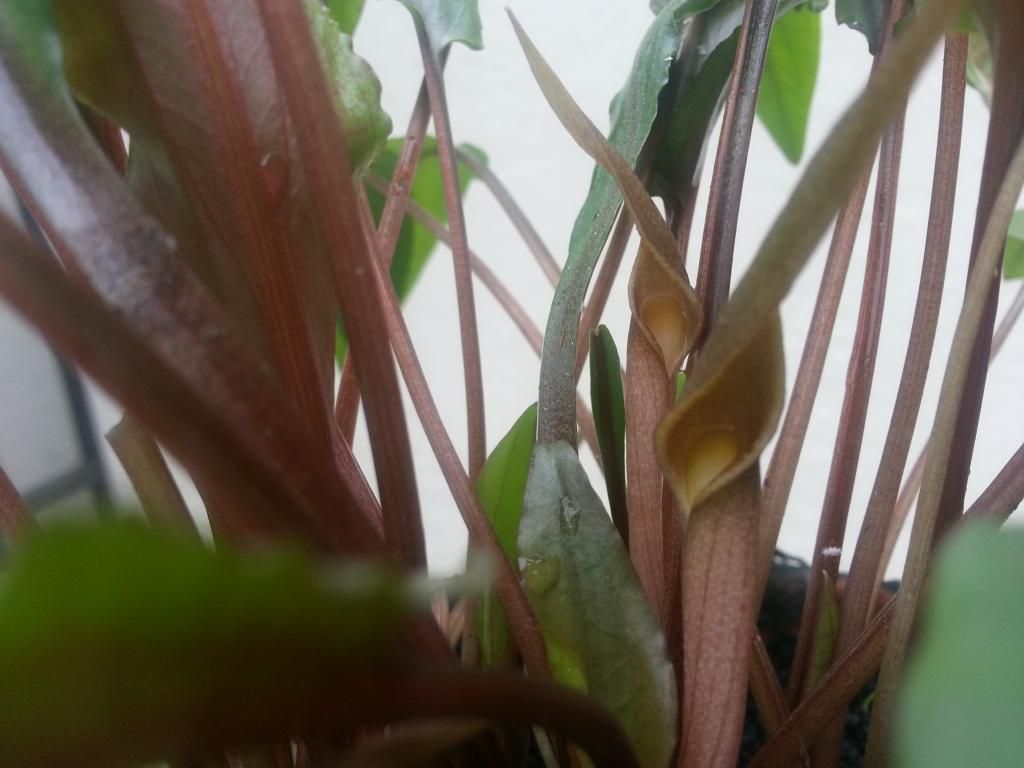 One of my domes with some Anubias nana, Cryptocoryne albida, and then some random emersed stems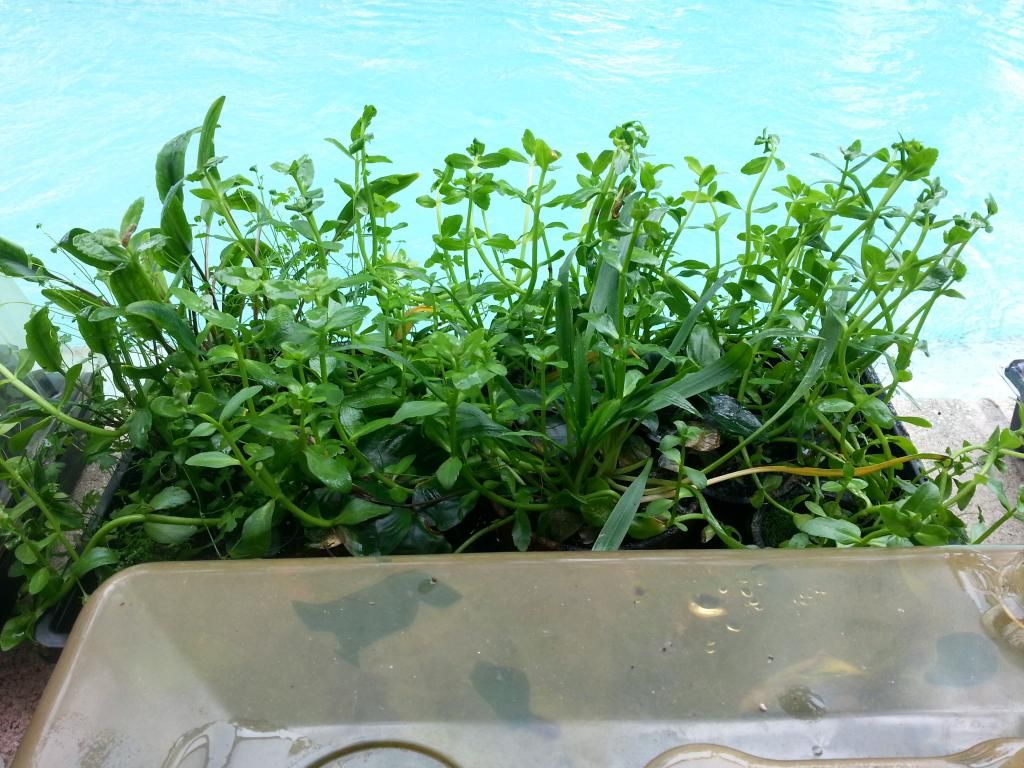 Cryptocoryne usteriana x walkeri, Cryptorocyne ciliata, and some random plants with hyrocotyle sp japan
My 29 gallon that has been up for like 2-3 years now, periodically I add ferts and water but otherwise it's untouched. Recently a big rain flooded it. Everything seems to be doing just fine underwater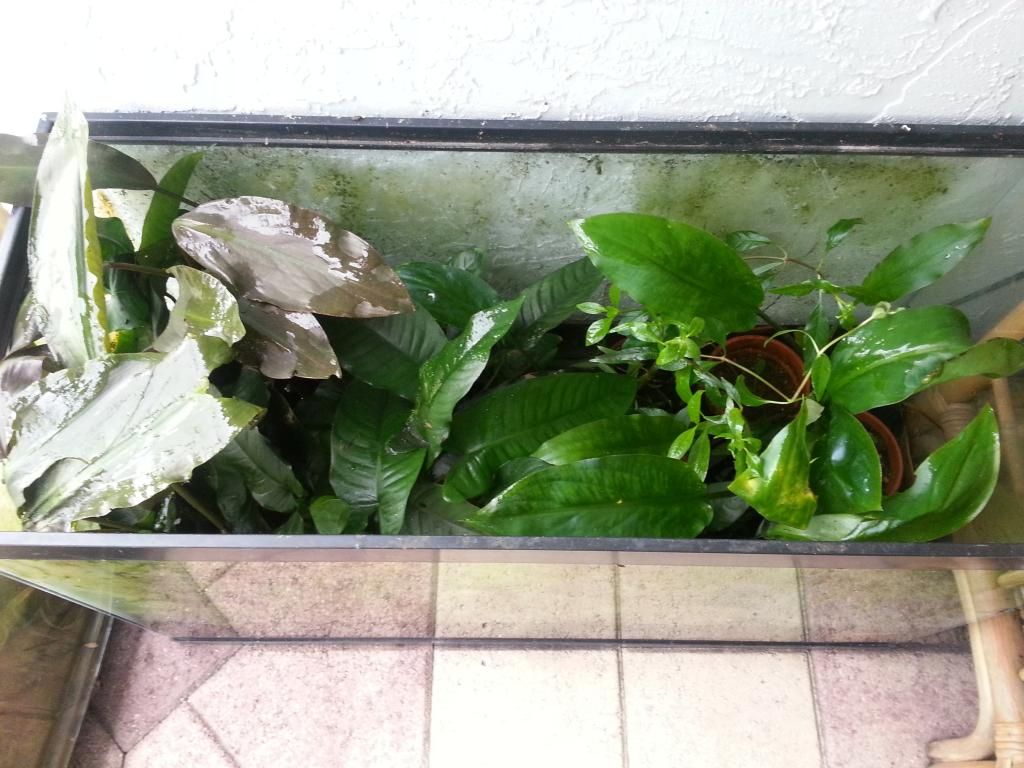 I think this is Cryptocoryne Mi oya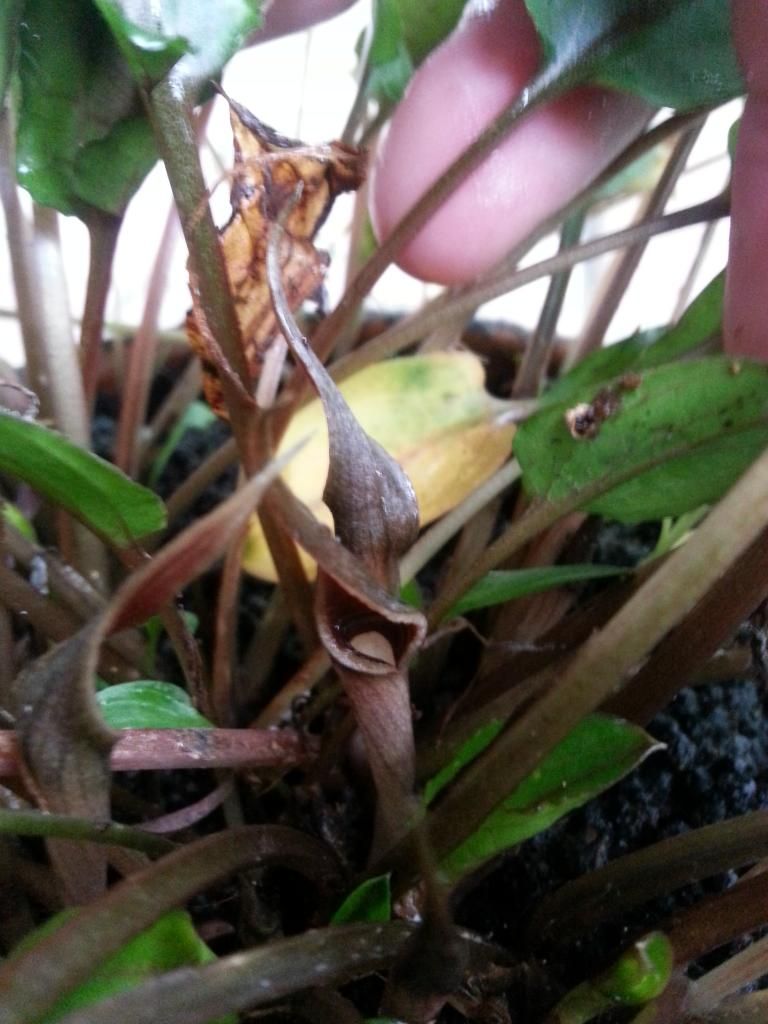 Cryptocoryne usteriana x walkeri
[IMG]cryptocoryne usteriana x walkeri[/IMG]
I am not sure what stem plant this is but it took over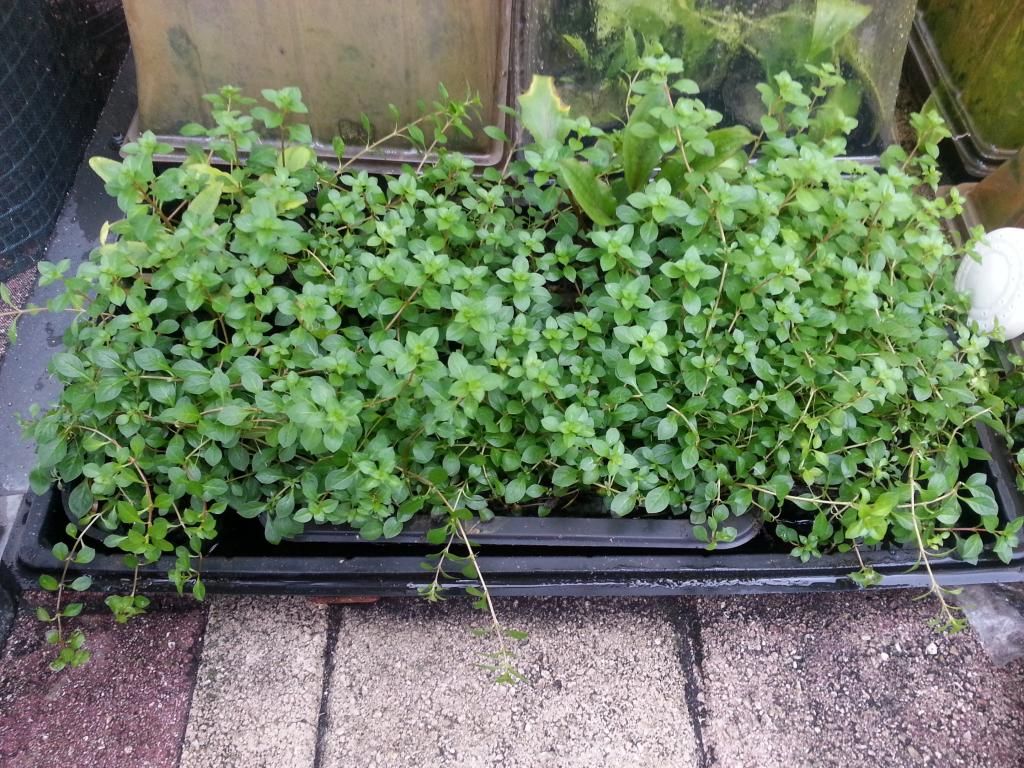 These are random plants that I grew from seed. The mother plants are Cryptocoryne wendtii 'green gecko', Cryptocoryne wendtii 'hybrid' (a hybrid I grew from wendtii red and some other random plant) , Cryptocoryne beckettii wild collected, and Cryptocoryne wendtii 'tropica'. There are like 10-15 different species in there, all of which were grown from seed and are approximately 2 years old. Most of which flower regurarly and I have gotten a few seed pods already too.
A flower from a C. wendtii 'green gecko' seed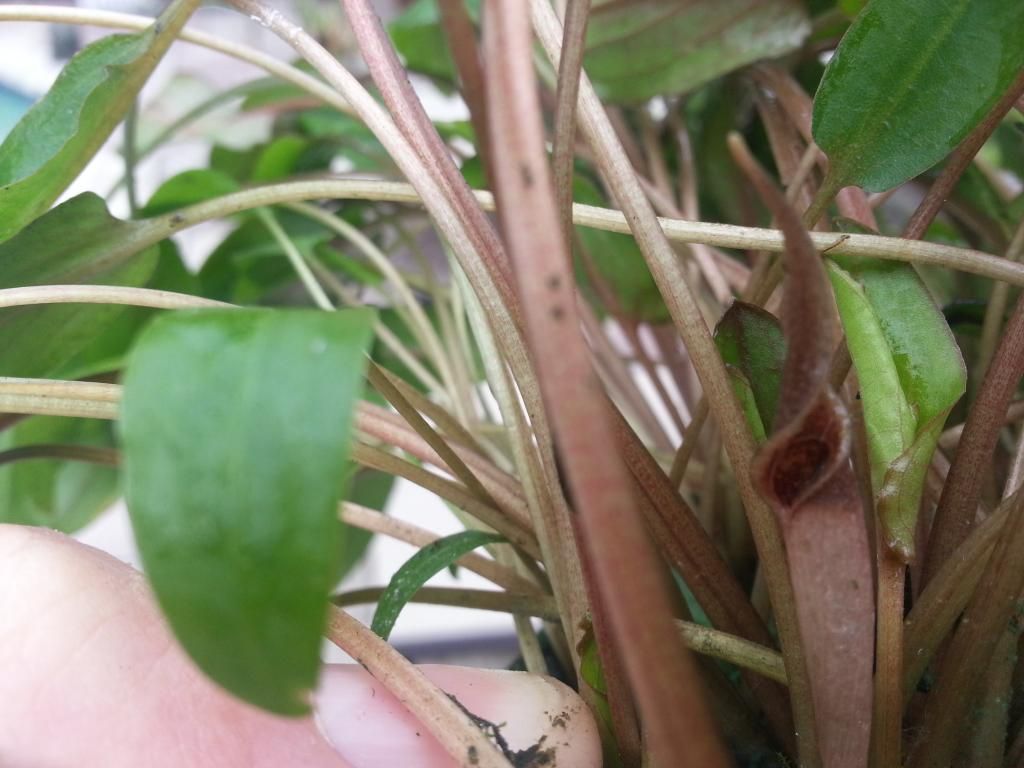 A flower from a C. wendtii 'green gecko' seed. Different from the one pictured above. Notice the color difference, one is red and one is bronze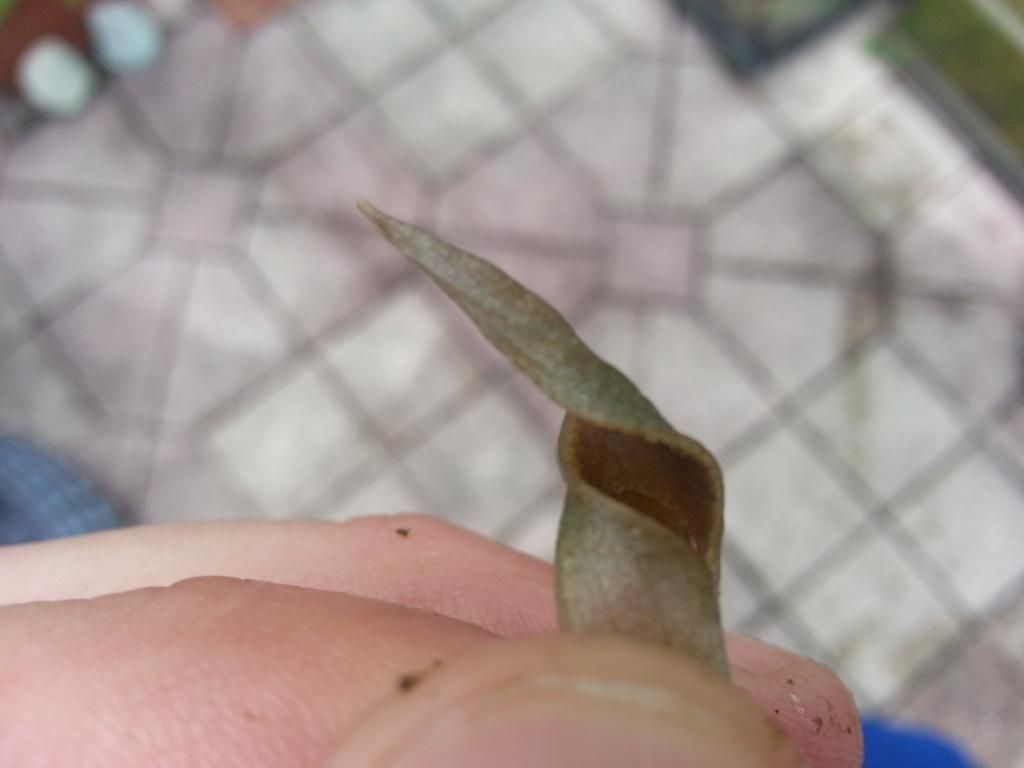 A flower from a C. wendtii 'green gecko' seed. Different from the one pictured above.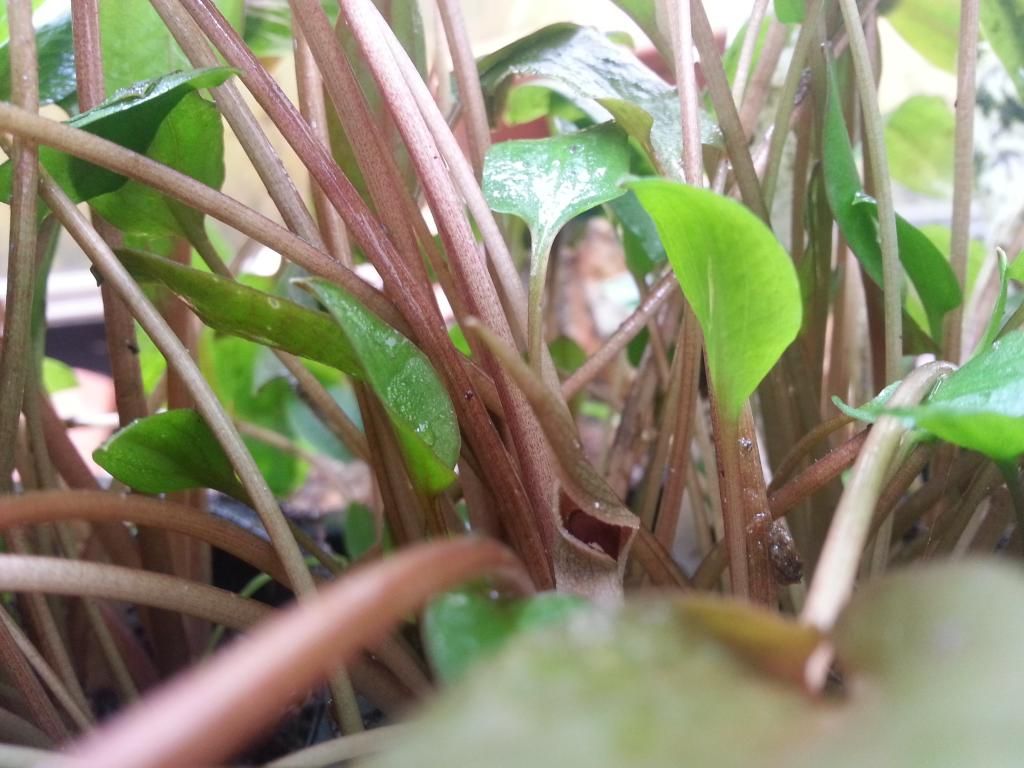 C. wendtii 'green gecko'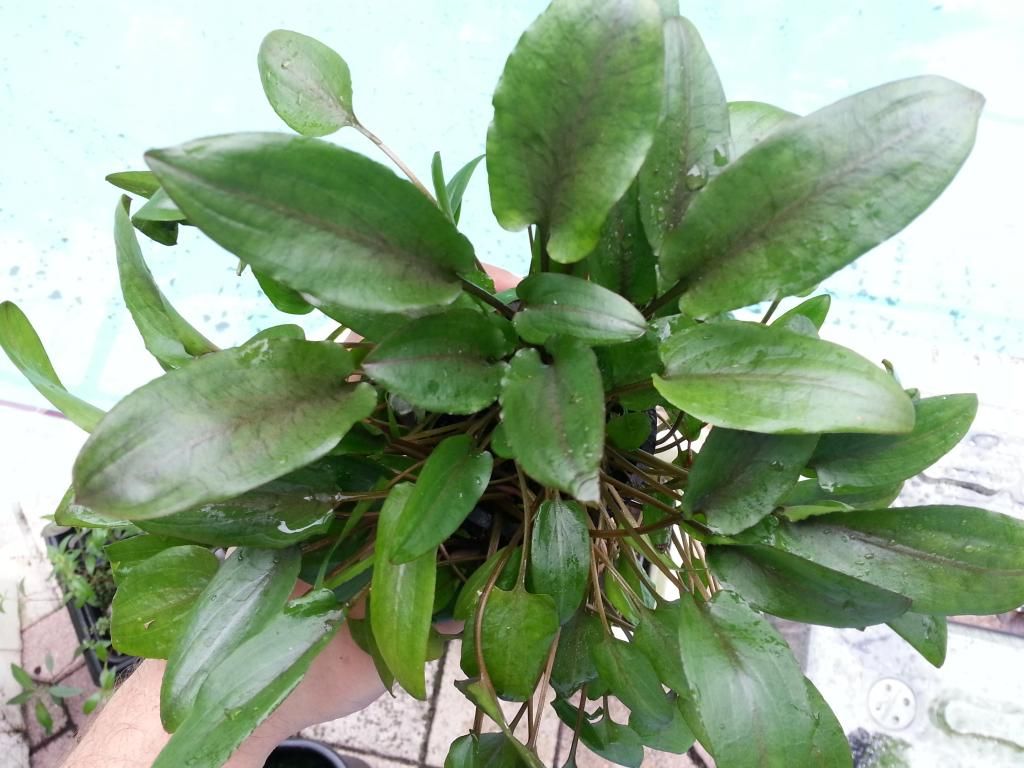 C. beckettii wild collected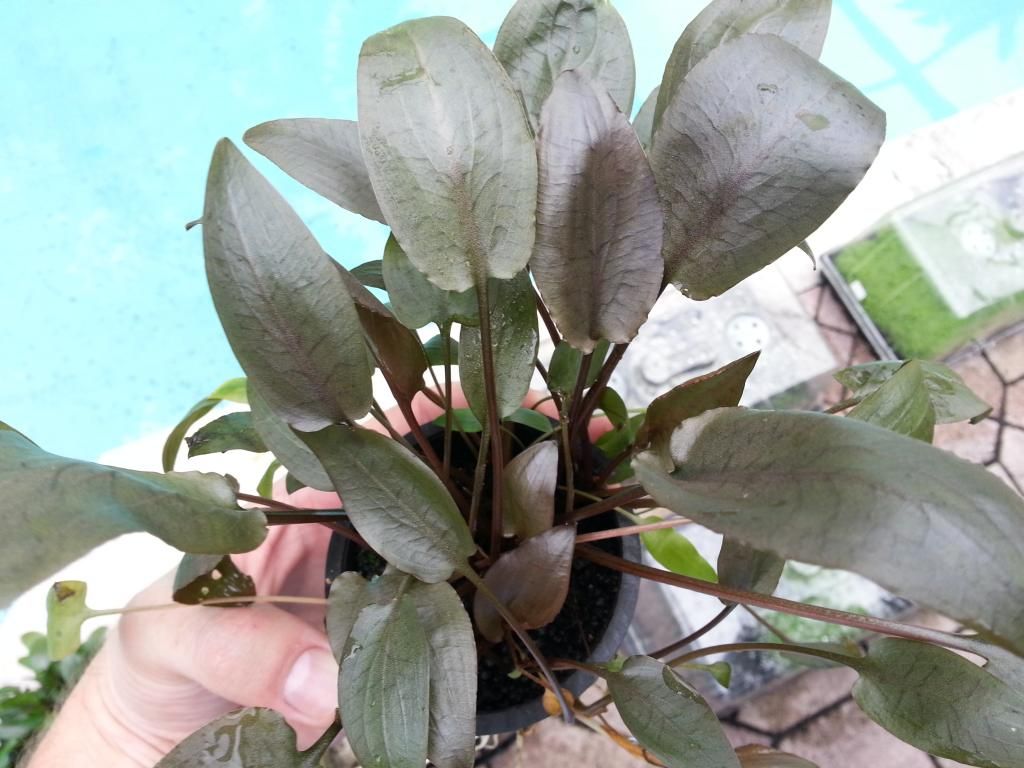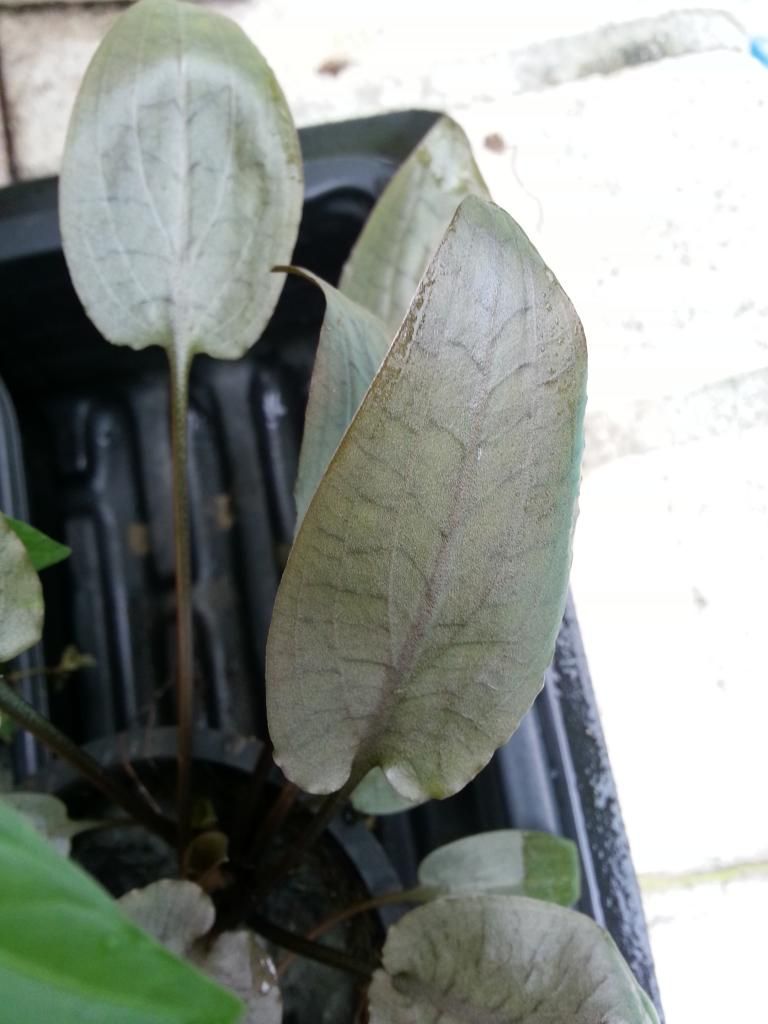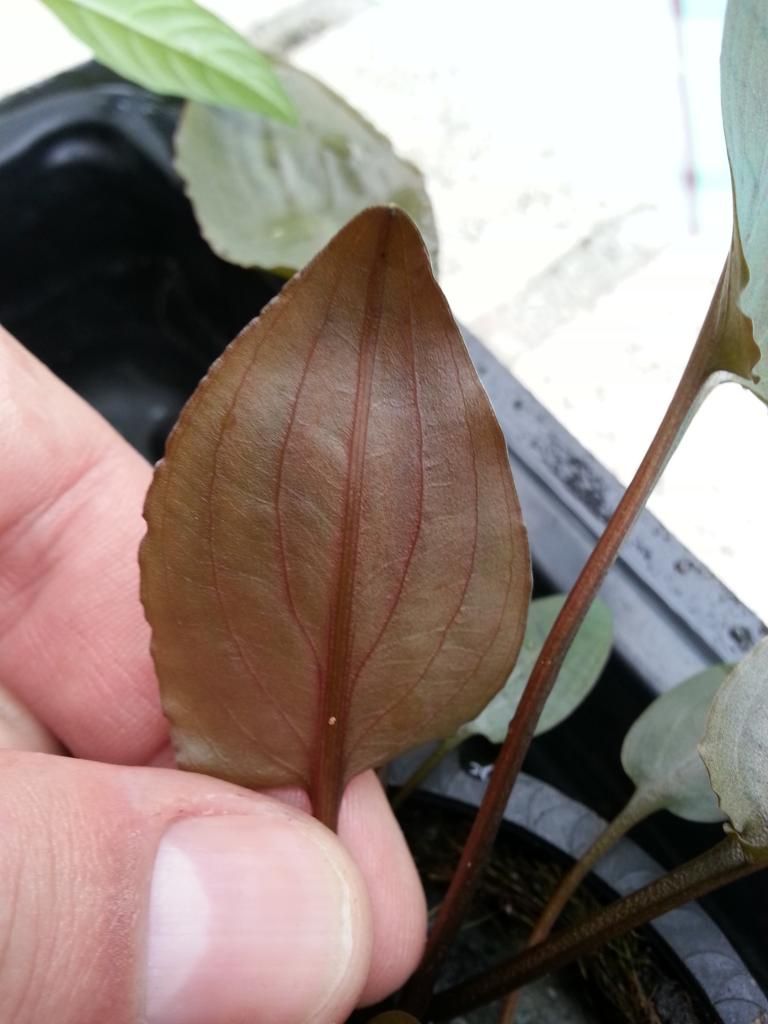 Anubias sp, got this from someone here but I forgot the species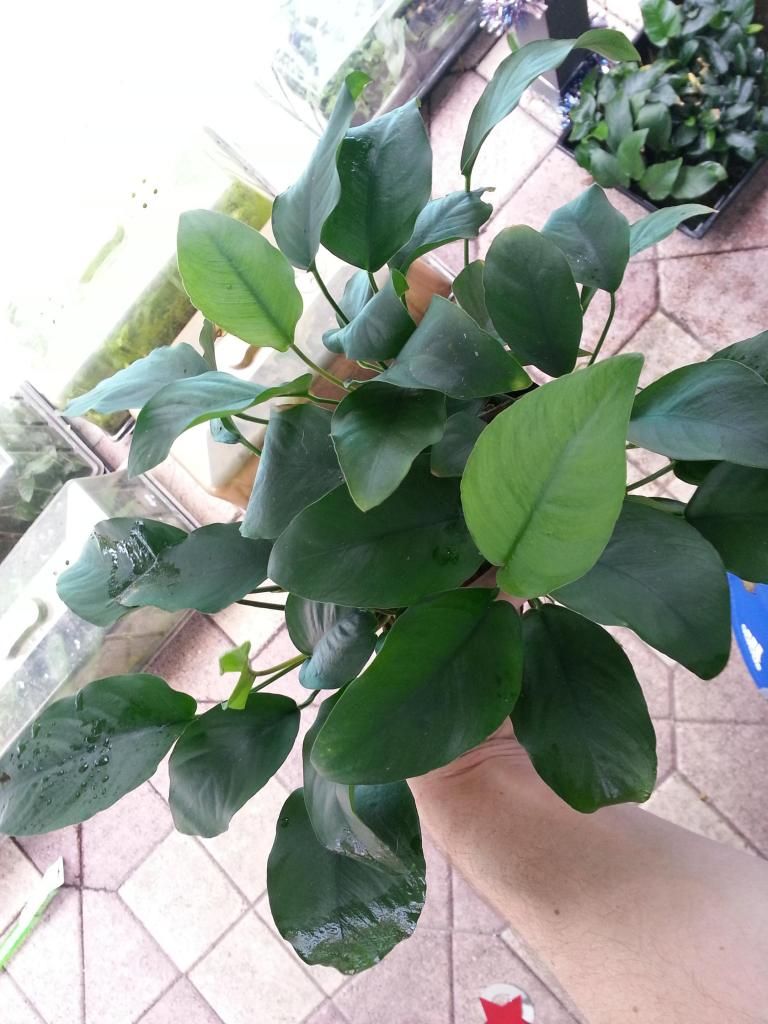 Anubias nana petite, had this for like 2-3 years with such little growth from hiding in the shade of larger plants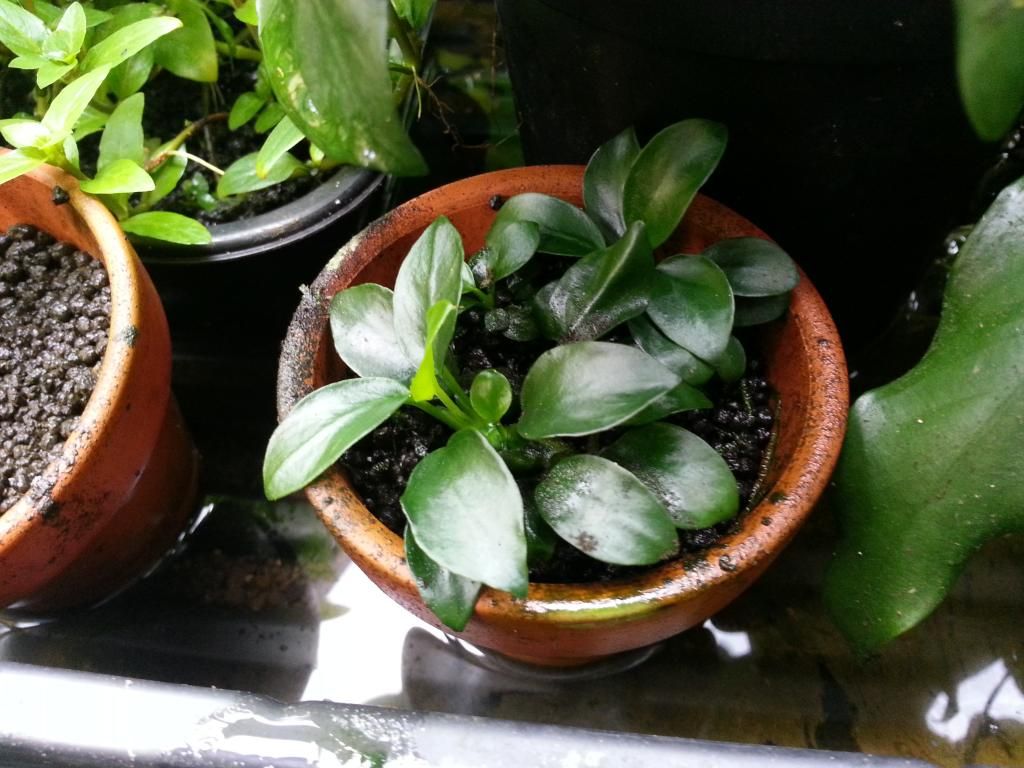 S. repens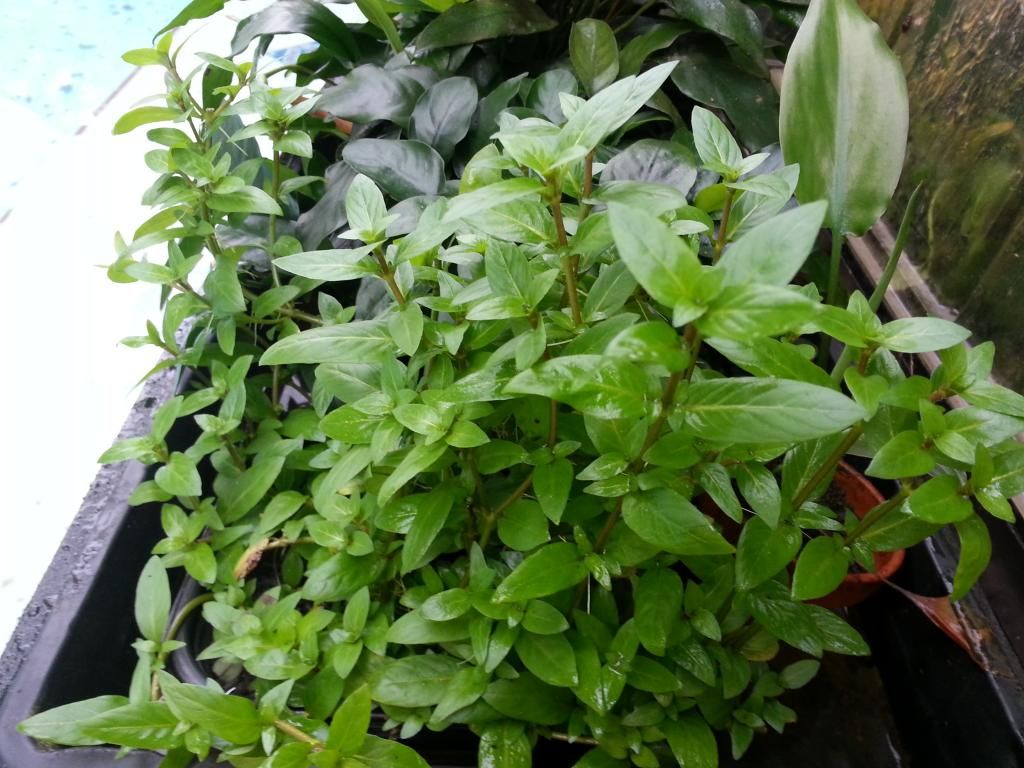 Anubias nana narrow leaf
Hydrocotyle sp Japan
---
Last edited by Layout420; 06-21-2014 at

01:05 AM

. Reason: link
Hydrocotyle sp Japan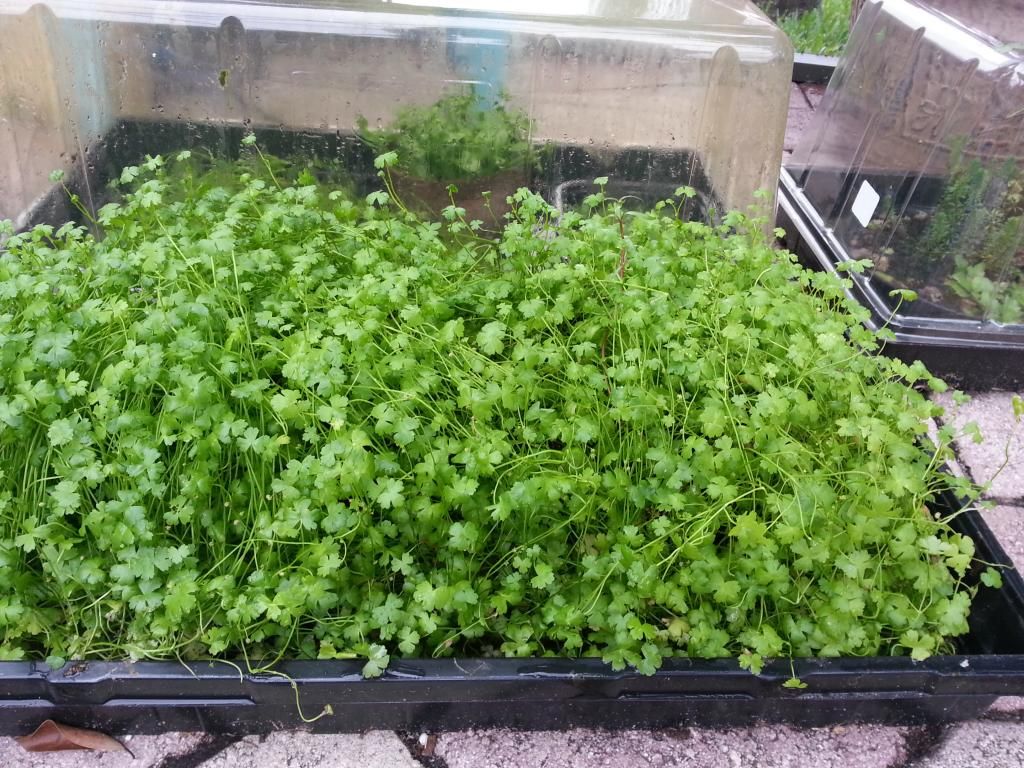 Some random stems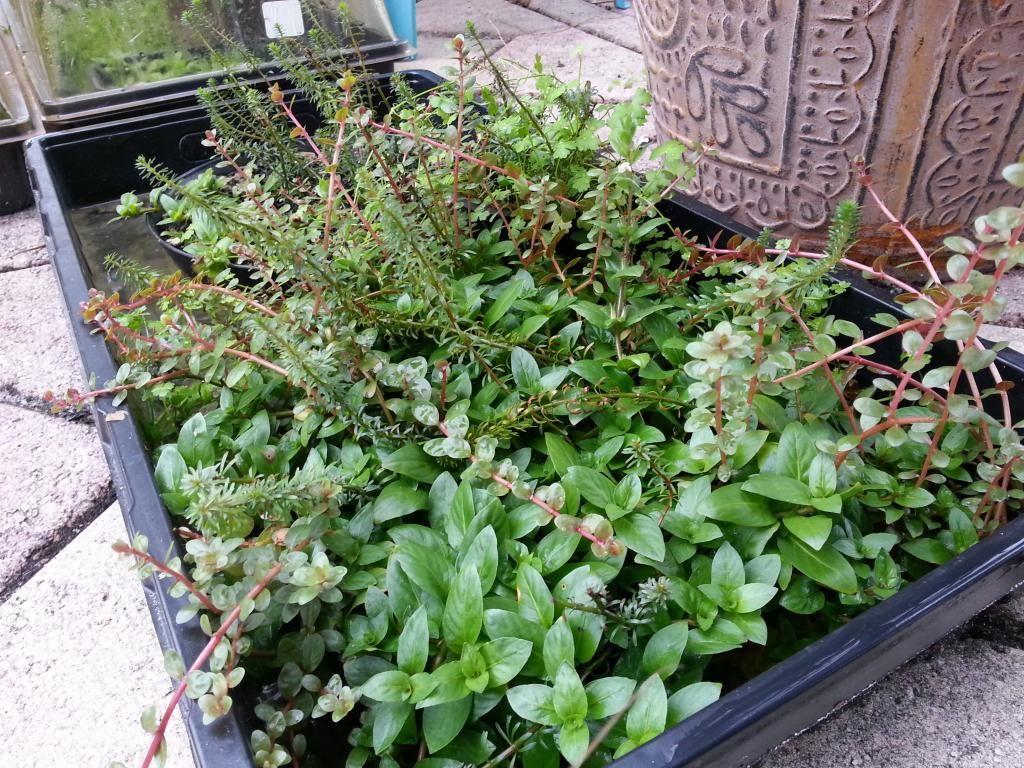 All of these plants from seeds that came from my cryptocorynes
A plant from a C. beckettii seed. Most likely crossed with C. wendtii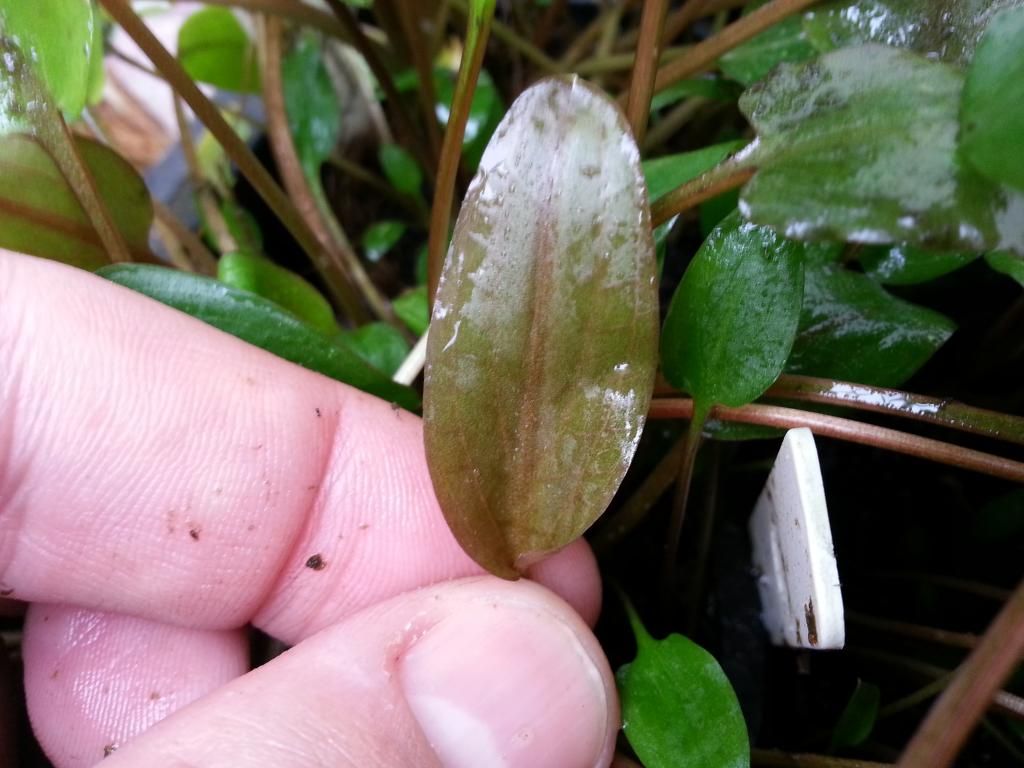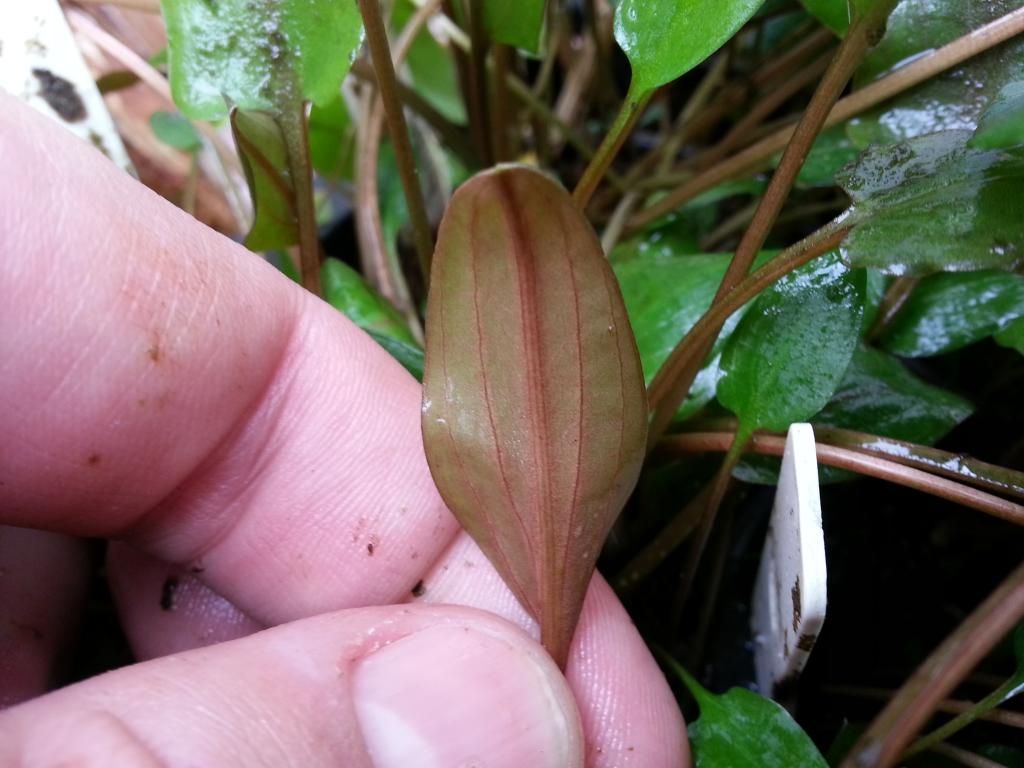 A plant from a different C. beckettii seed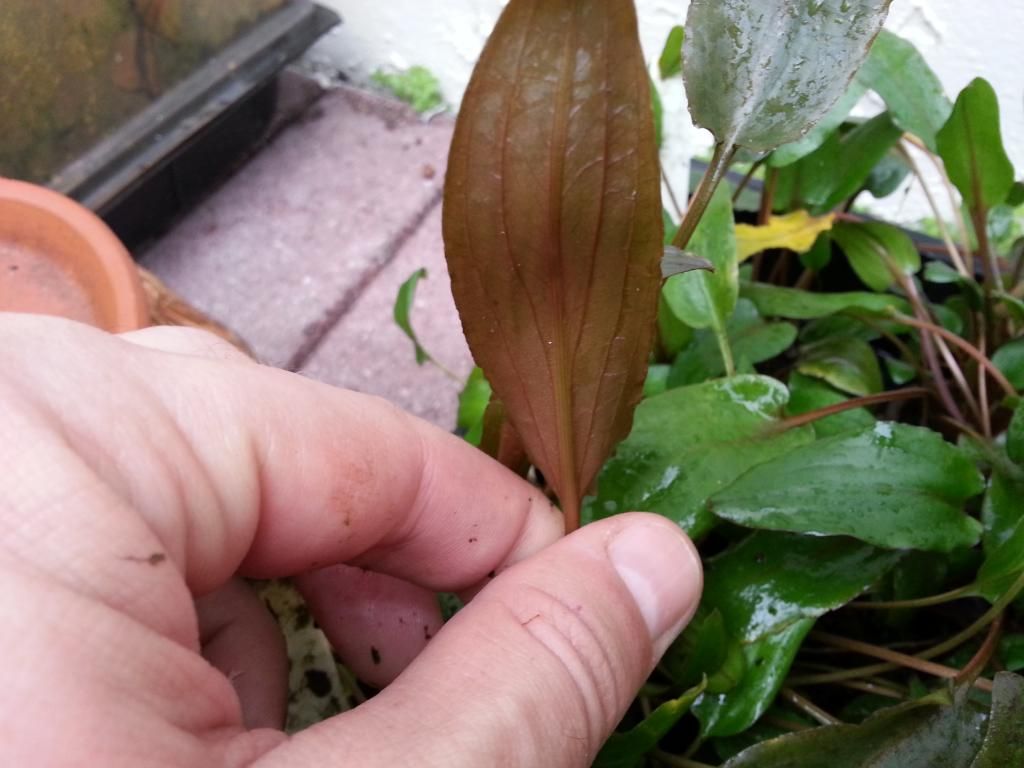 A plant from a C. wendtii 'tropica' seed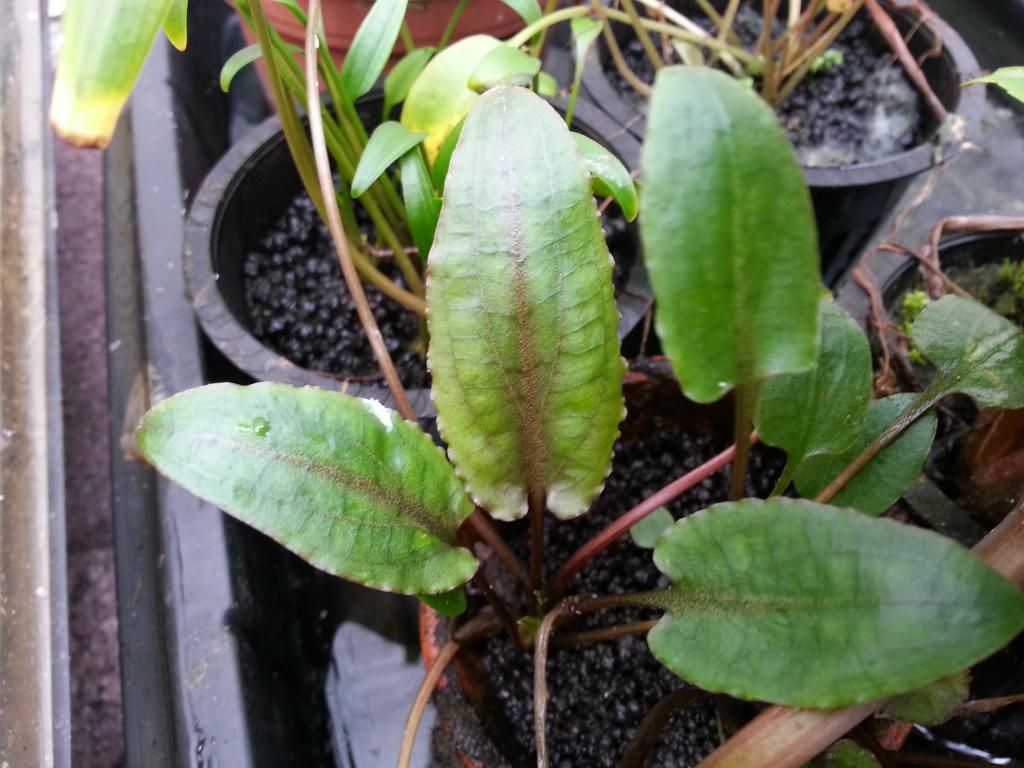 C. wendtii 'tropica'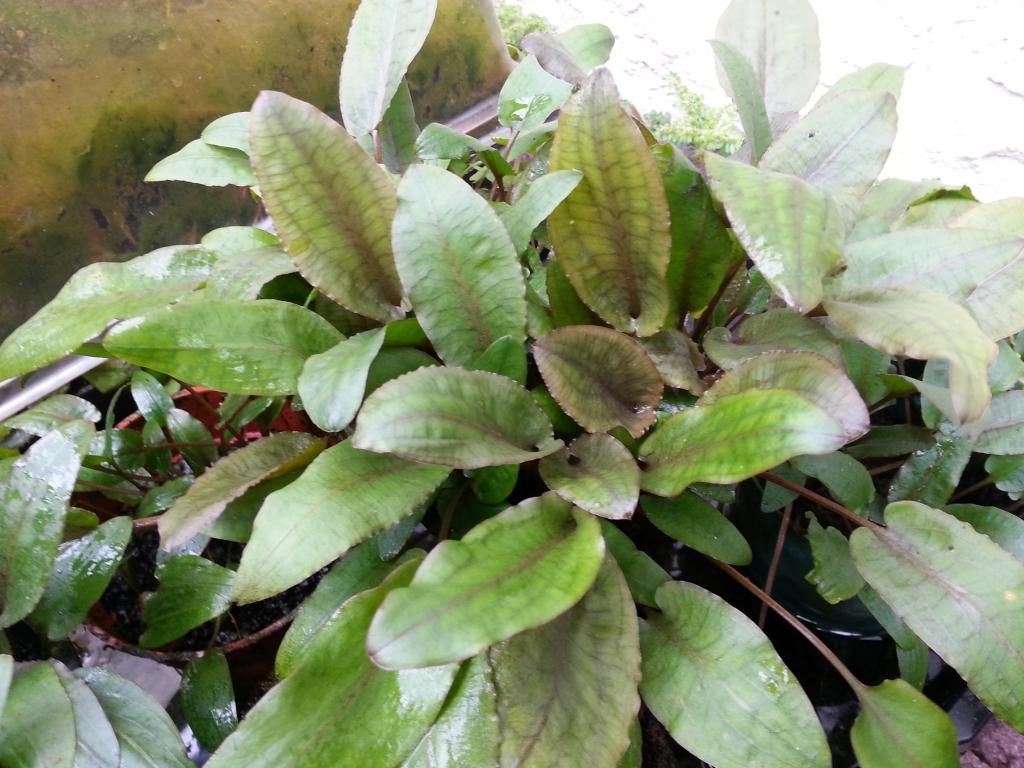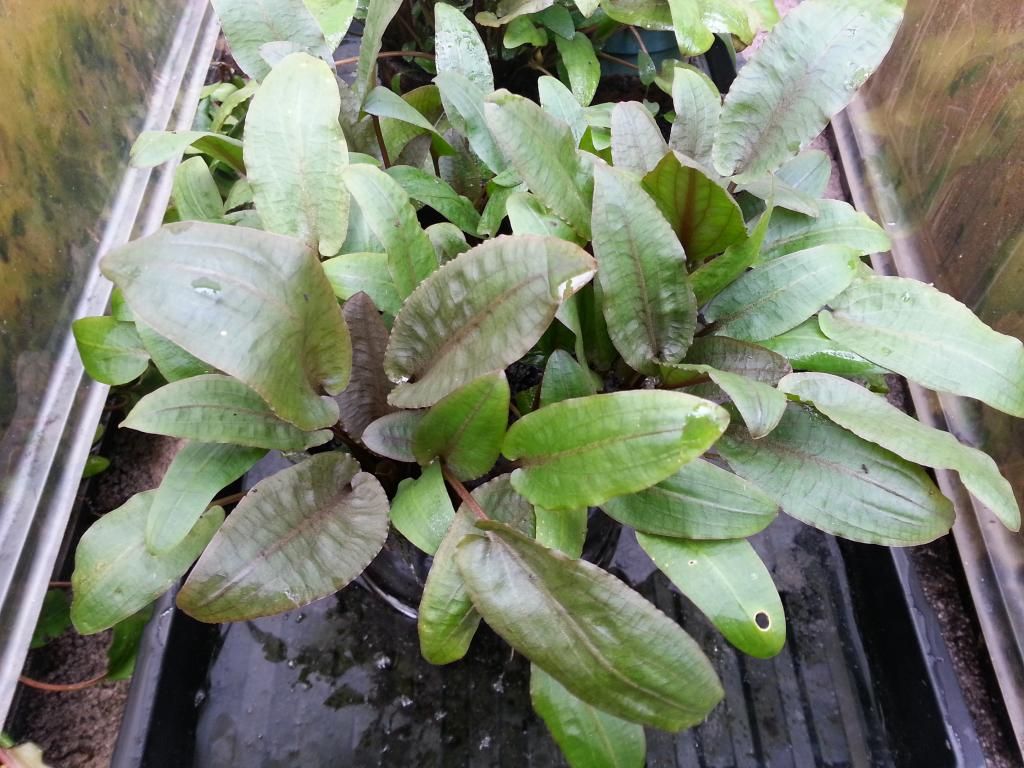 Grown from seed, C. wendtii 'green gecko' mother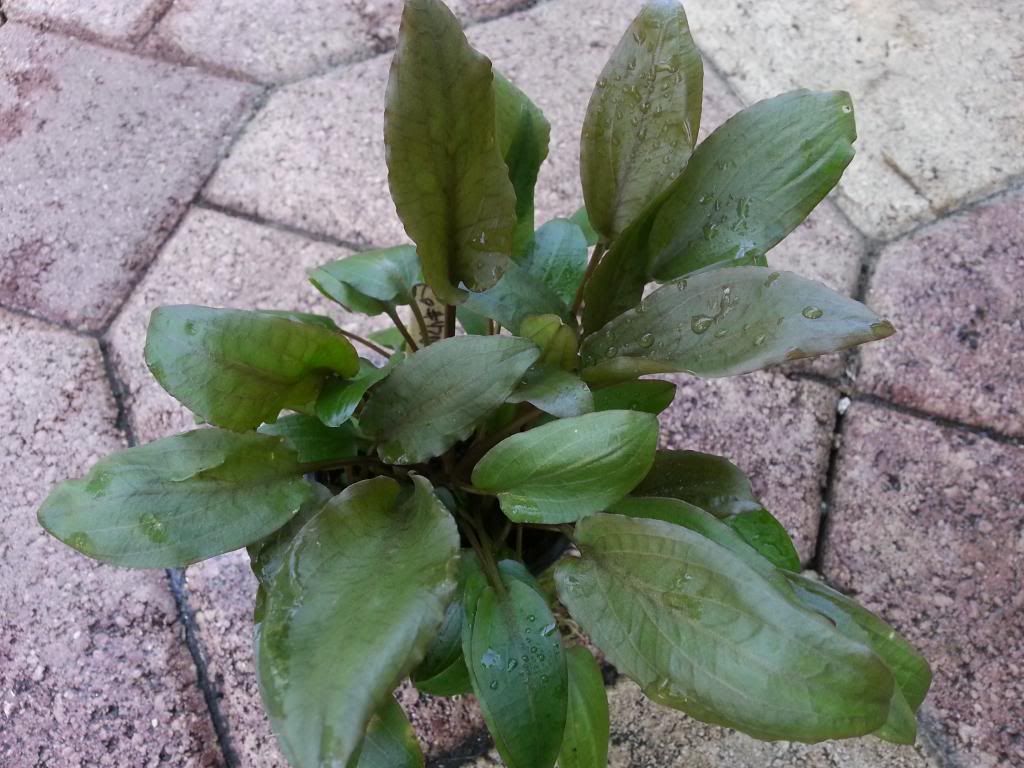 C. ideii