The gray rock in there, what is it? It could be what is pushing up the ph. I had a rock that did that to me a while back. Couldn't figure it out until a LFS owner told me to try removing any white or gray rocks. Turned out it was altering the parameters.
---
Without Algae, death of mankind would be inevitable.

i removed the gray rocks. i have quite a few friends over so pics will have to wait until tomorrow after work. but they will go up.
rili shrimp tank update. trim/rescape of the 29 happening tomorrow. gotta love snow days.
i got a marineland double bright led light, and have painted the background carribean blue. i really like how it turned out. i have some more stuff for the shrimp on its way. also, i should have a pair of apisto borelli opal red face coming for the 29 gallon tank.
here is a
video
of my tank. you can see the new led light shimmering.
and here are some new pics.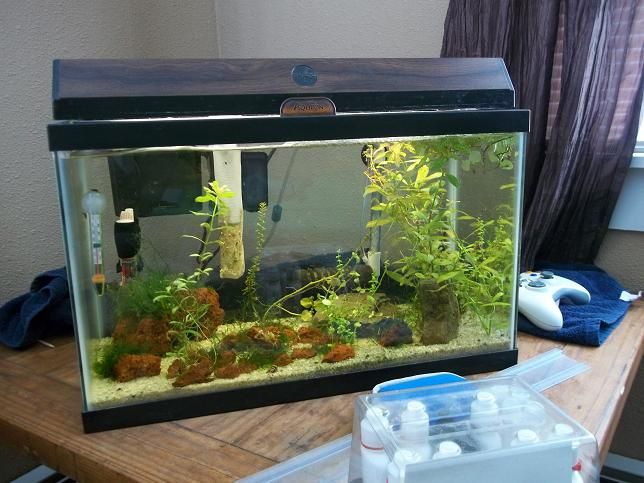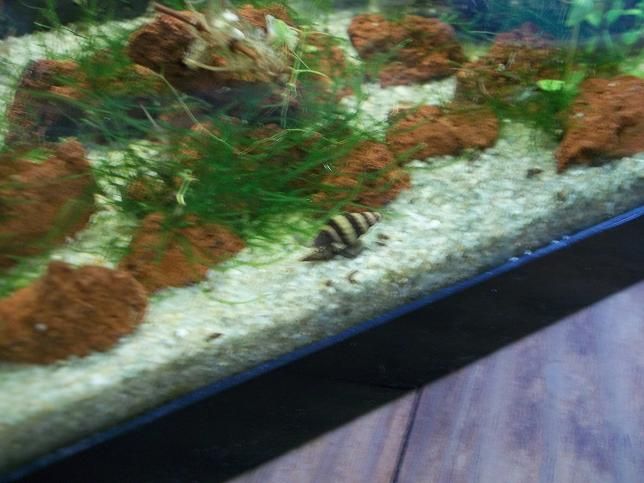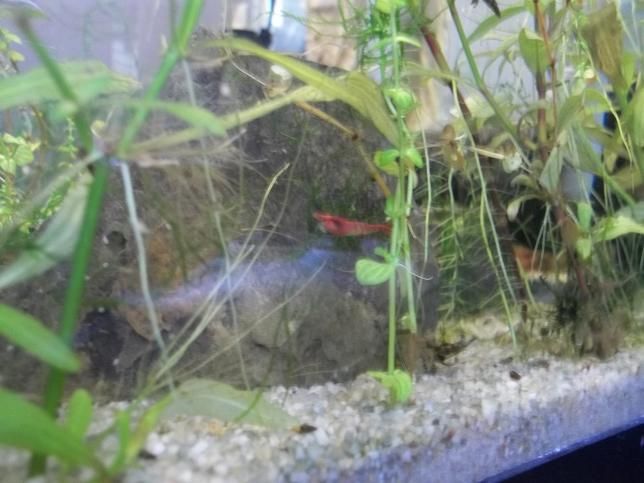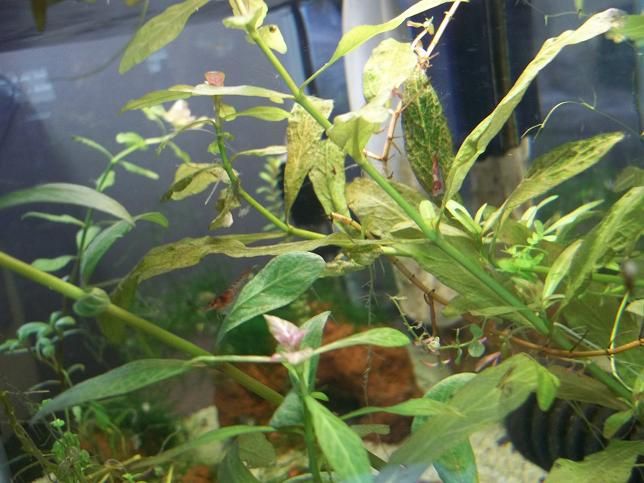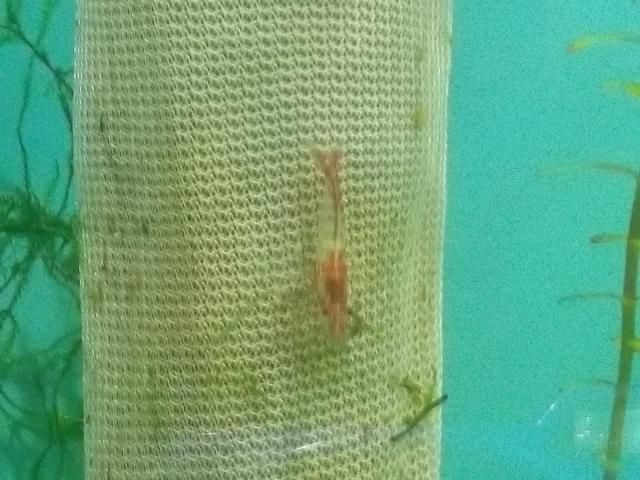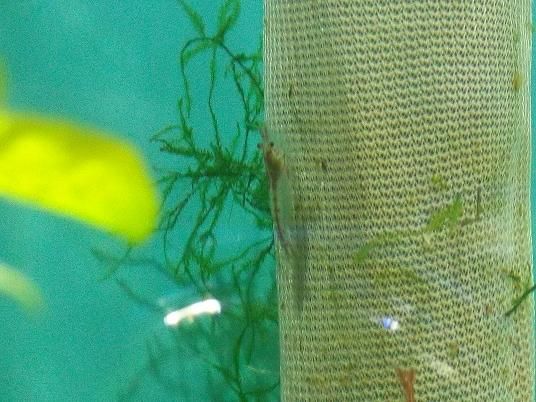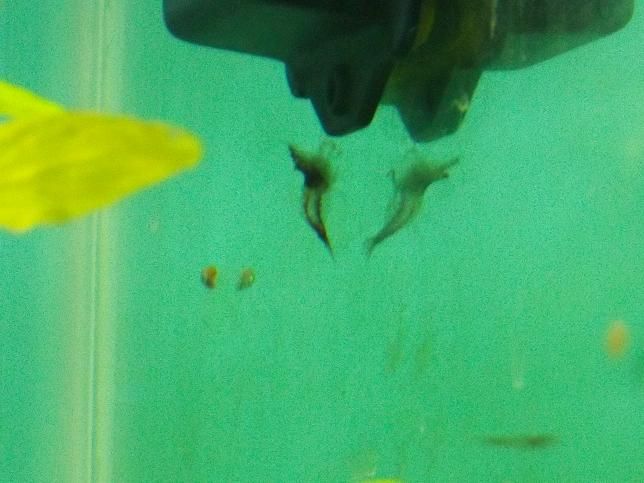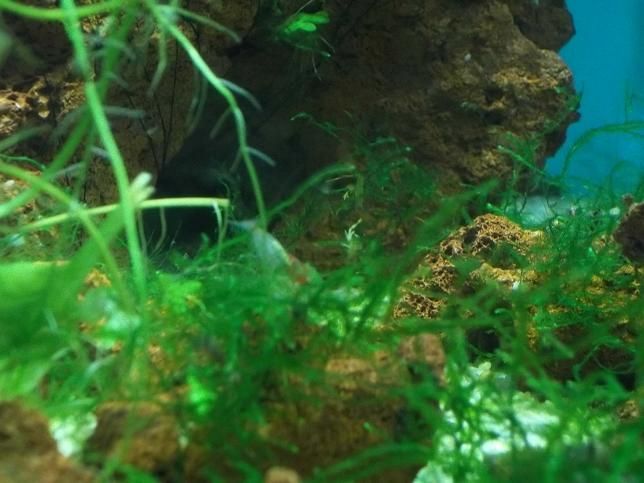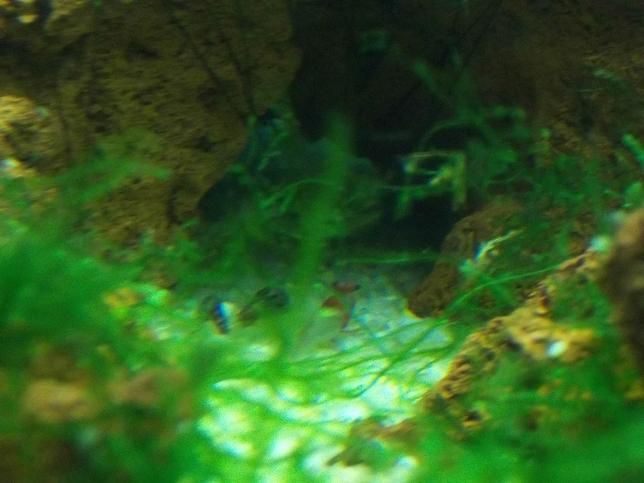 Is it true you are getting rid of your planted tanks? ):
i urned my 29 gallon into a reef. right now it has base rock and live sand in it. started the cycle with some fish food. gettin a piece of live rock in a week to seed the base rock. may also get some copepods to add to it.

the ten gallon has some tiger endler's, an apisto agassizzi female, a salt and pepper cory, a bunch of floating christmas moss, and the few crypts that were't covered in algae. it has some manzanita in it also and root capsules. for lighting it has a marineland double bright led light on it. i may see what the parameter are in it and try some different shrimp, so far all my shrimp keeping endeavors have failed.

the decision to go reef was a seed planted by a really good friend of mine who gave up freshwater for salt a long time ago. also, with my lights on the 29 i wasn;t able to get things in check with co2, when i got the levels correct it was too much co2 for my fish. almost wiped them all out.

it wasn;t an easy choice, but its one i'm excited about. i am really liking the idea of corals and all the inverts that go with a reef. plus the fish are gorgeous.