All cleaned up. Pulled the Pothos plant out and now it's planted in it's own pot and trimmed the roots of my frog bit. Also built a ring to keep it confined and allow more light into the tank. Enjoy.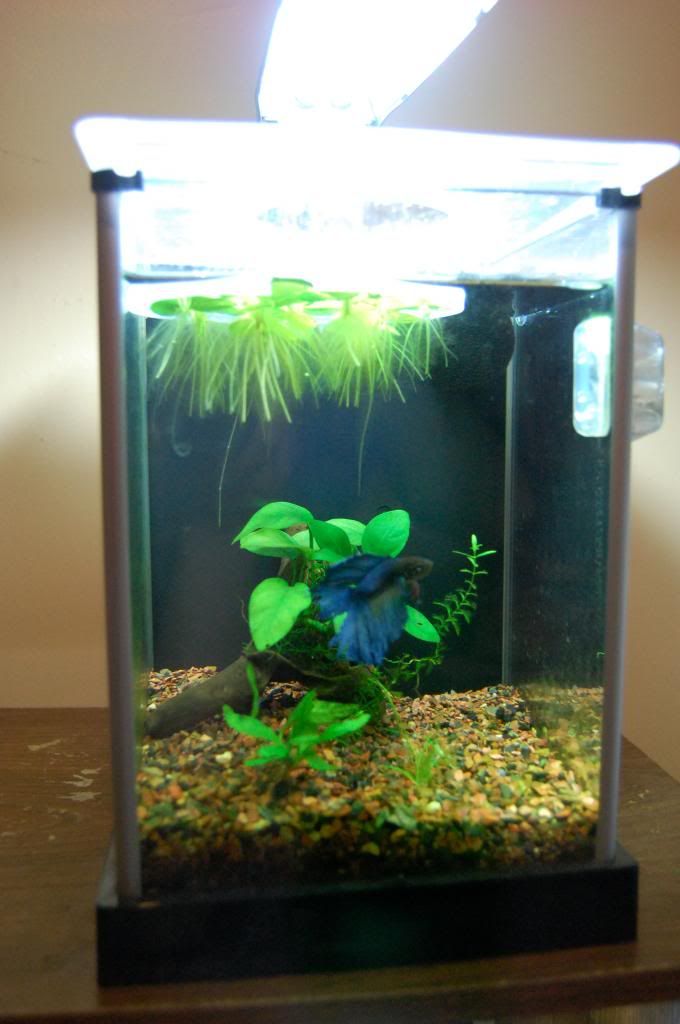 Looking nice!!
I was thinking of getting some frogbit for my Flora, but was worried about it stealing the light from the other plants. Really digging that ring idea with the tubing! I'll be doing it that way if/when I add some to the tank.
---
Stephanie
- RAOK Club #130
FINNEX CLUB MEMBER!
It really helps. It makes it easier for me to feed my betta, since he doesn't have to fight through the frog bit now. And now maybe the DHG that is in there will grow a bit more now.
Update
Planted some S. Repens since the DHG was pretty slow to fill in without co2. Enjoy!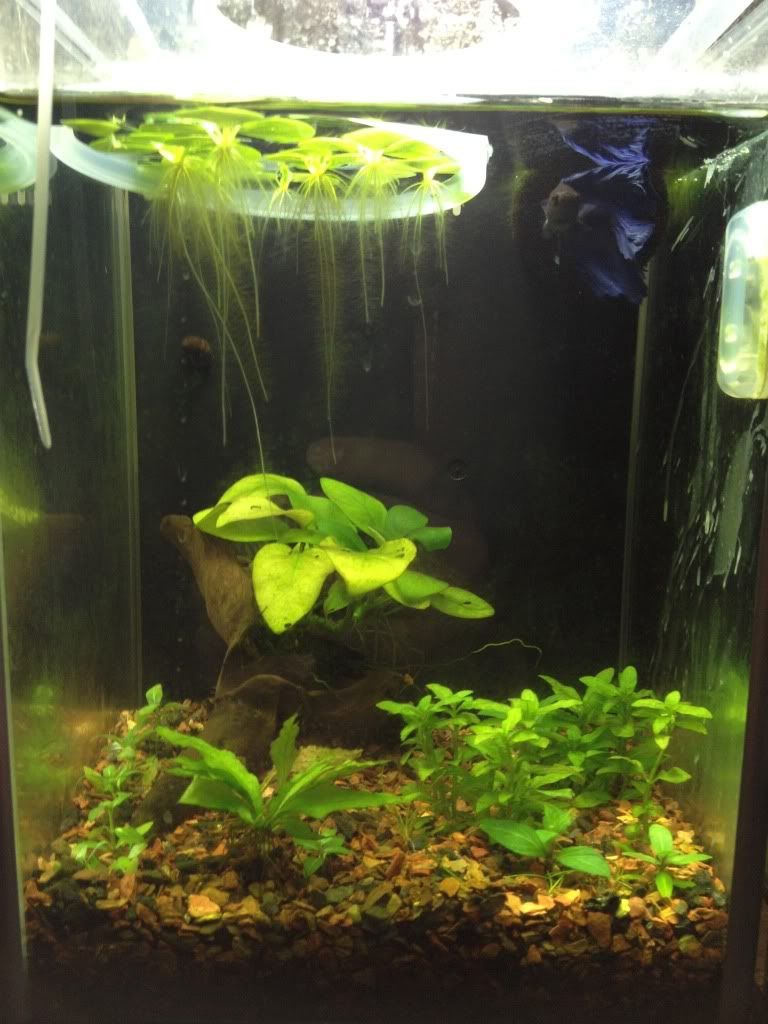 Planted Tank Obsessed
Join Date: Nov 2012
Location: UK
Posts: 362
Nice Betta, the colourations almost look like they have magnetic propaties. How are the plants doing?
Good luck
---
FISHY
Algae Grower
Join Date: Apr 2014
Location: Madrid
Posts: 26
Nice tank you have there. Especially loving the Betta and your floating plants. I have a fluval chi and since the LEDs are submerged I might consider putting some of those. There is some environmental light. You reckon that would be enough??
Is my eyes messing with me or has that betta changed colors throughout your progress.
Update -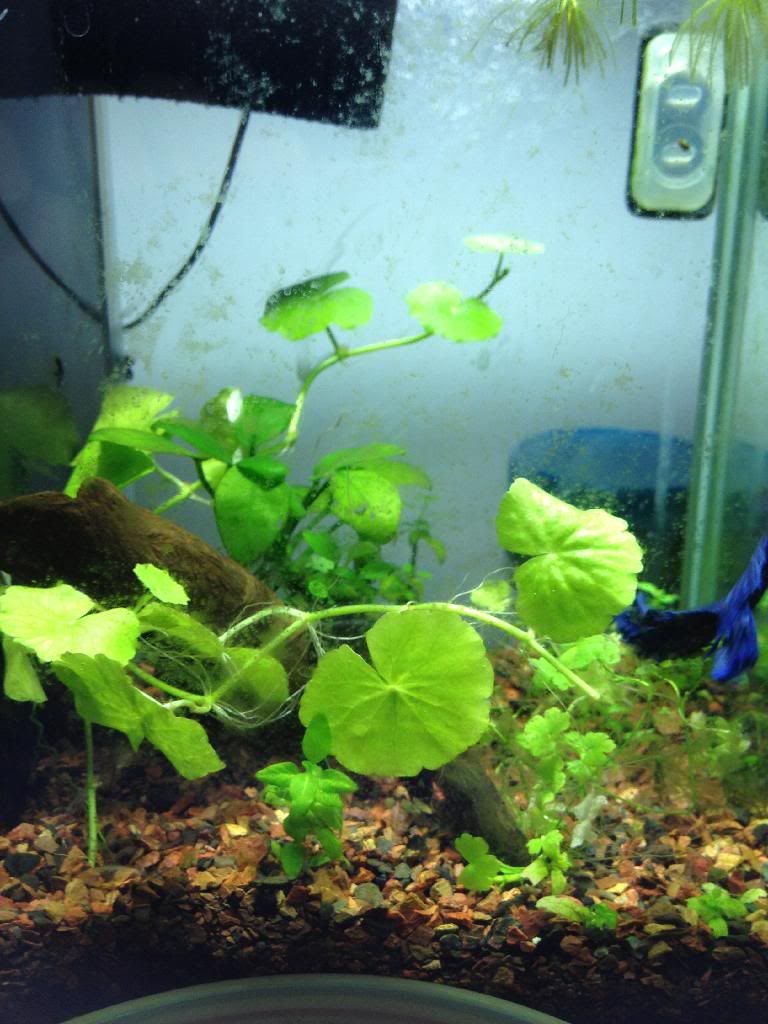 You're eyes do not deceive you, that is a new betta I got. The first one wound up getting dropsy and passed. So what you think of the tank now?
Put an otto in there as a friend...
He will help with the brown algae