Algae Grower
Join Date: May 2010
Location: Roseville, ca
Posts: 99
Starting my 54g corner 1st scape tank
---
Looking for help in my first aquascaped tank. I currently have a 55 long, with mainly a bunch of crypt that's just grown wild now. Im going to be moving my 55 long into a 54 corner. So heres what I have so far
A lot Crypt. (cant remember which one)
One anubias (cant remember which one)
And one stem plant that up until a couple weeks ago was just surving as 3 stems about 3 inches tall due to only have on t8 bulb working. Oops.
2 pieces of driftood
Ill be running 4 t5ho with a total of 96w and DIY c02 for now.
So I would love to hear ideas, advice etc. im going to keep the black sand, but is there anything I should do with the sand or undr it to help with the plants?
Also I was thinking about build I rock cave structure in the corner a little bit later down the road.
Just looking to see what the experienced have to say.
heres an older pic from about 3 years ago, only the crypt and the anubias survived, had a nasty BBA outbreak for a long time before i finally figured out wha tto do recently,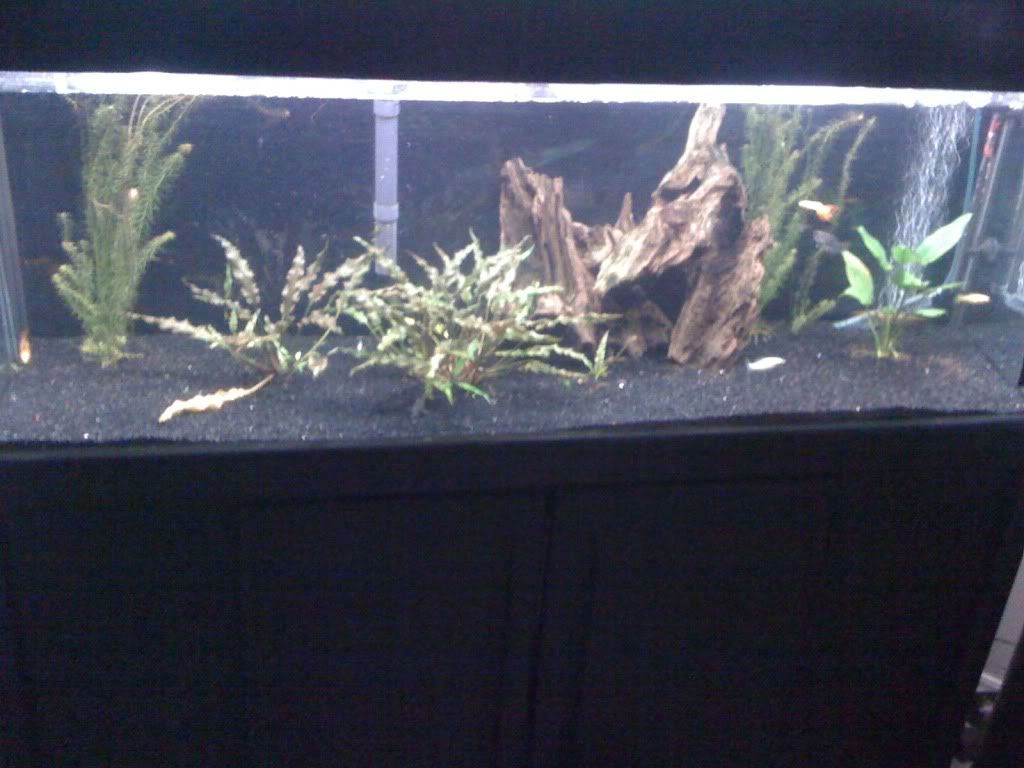 Algae Grower
Join Date: May 2010
Location: Roseville, ca
Posts: 99