Algae Grower
Join Date: Aug 2011
Location: FL
Posts: 42
My Journey to the (Fluval) Edge!
---
Started out by upgrading stock lighting to an LED and CFL bulb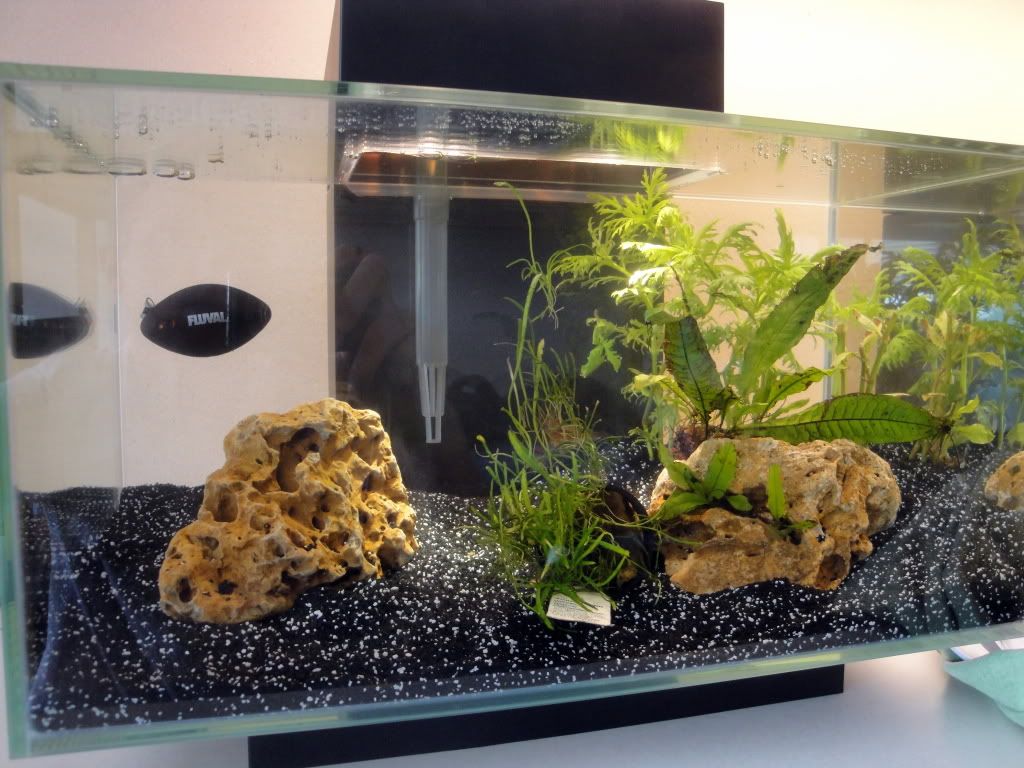 And here's where I'm at today:
With a little more growth, especially from the microsword: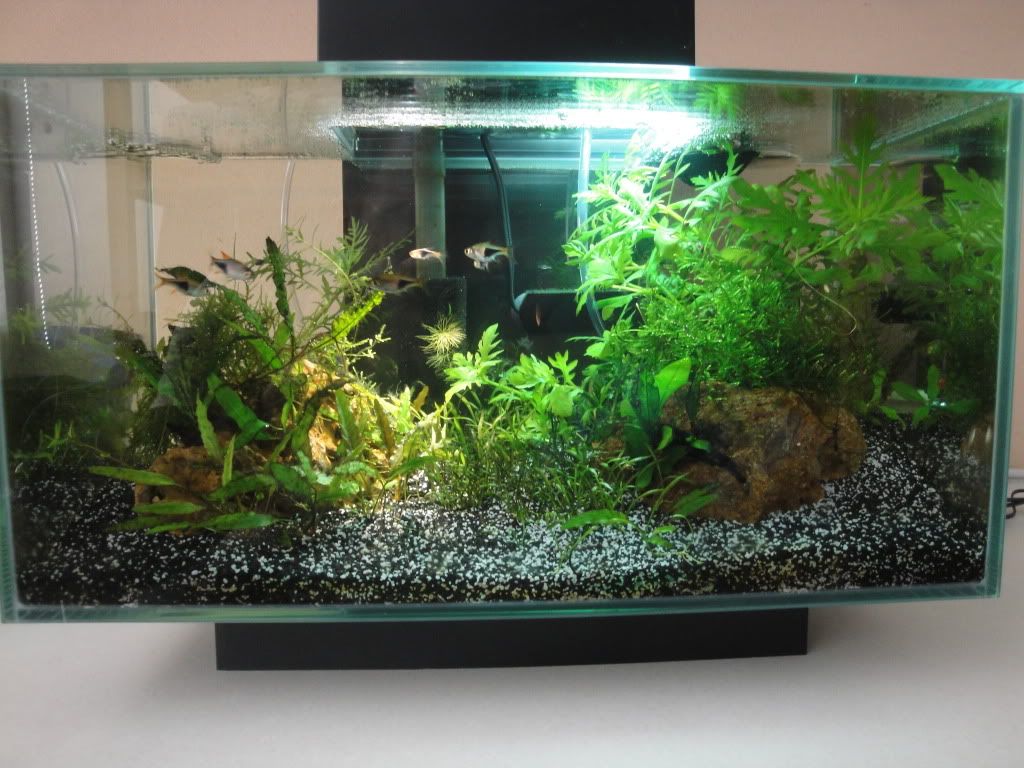 Christmas Moss, Java Fern, and Wisteria: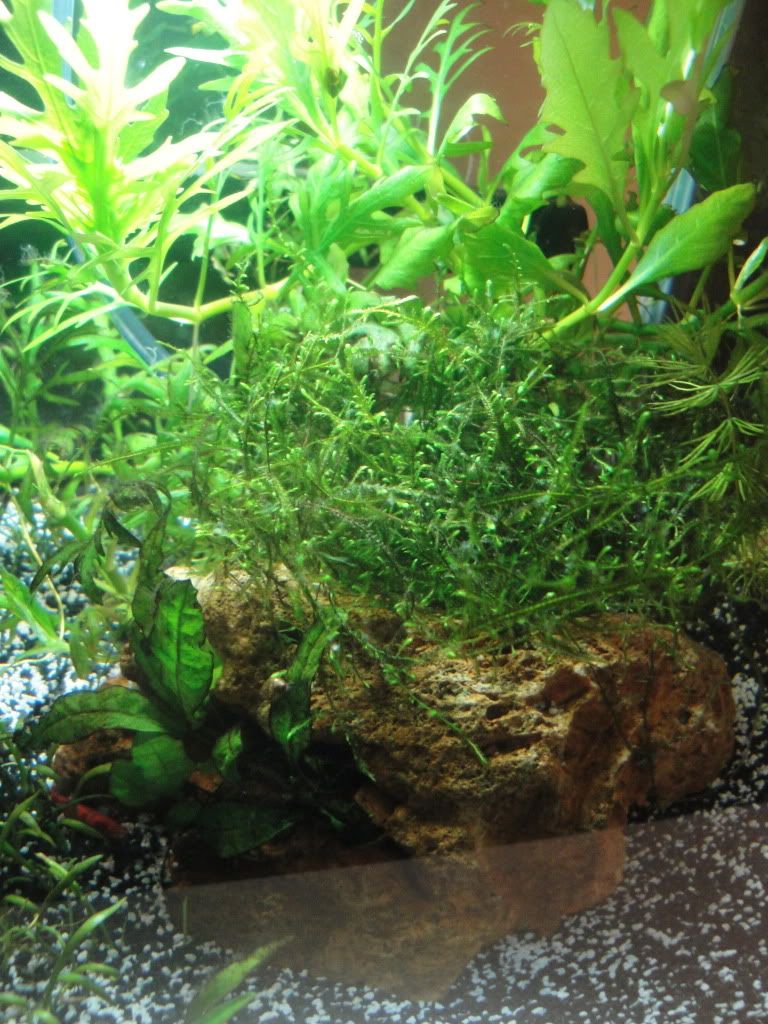 RCS: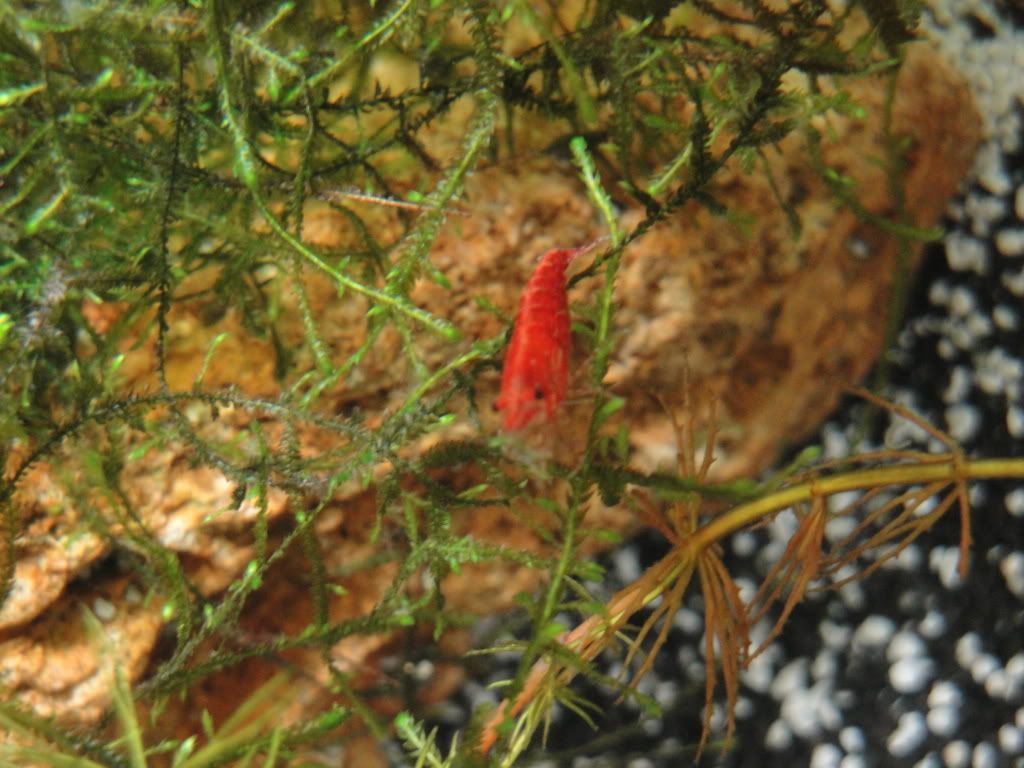 Right now I've got several harlequin and blue rasboras as well as 4 red cherry shrimp.
I'm running a soda bottle co2 system that seems to be working pretty well.
Any aquascaping suggestions?
-Chris
It looks good and clean, some flat stones to tie the moss on might look good and make it easy to trim later, my RCS like to hang in floating plants I have pods of Riccia floating and that's another good plant for a flat stone.

Keep up the good work!
Algae Grower
Join Date: Aug 2011
Location: FL
Posts: 42
Thanks! I'm hoping to get the fern growing in thicker then go from there. I love how lush the Wisteria looks but I don't think I'm going to have it in long term.

Shrimp people: Any suggestions to get mine breeding??
Steps to breed RCS:
Step one - add water and RCS
Step two - Watch them breed
Step Three - BBQ
---
RAOK CLUB #12
Wabi-kusa Pimp
#1
"99% of the time, a fish tank with plants will fail. Once you start a dedicated planted tank with fish, then you begin to succeed." - Geniusdudekiran