It's all looking good, I have hope all goes as planned!
---
Sabrina
I like the set up, looks nice
I really like this tank. Looking forward to seeing it progress.
---
Andy
If you ate or wore clothes today, thank a farmer
Hey guys it's been a couple weeks and I finally got it all set up. Had a set back with my original pump that was leaking and drawing in air, so I replaced it with a BlueLine 175GPH pump. Now I got it all filled and planted.
Here's a full shot of the filled tank: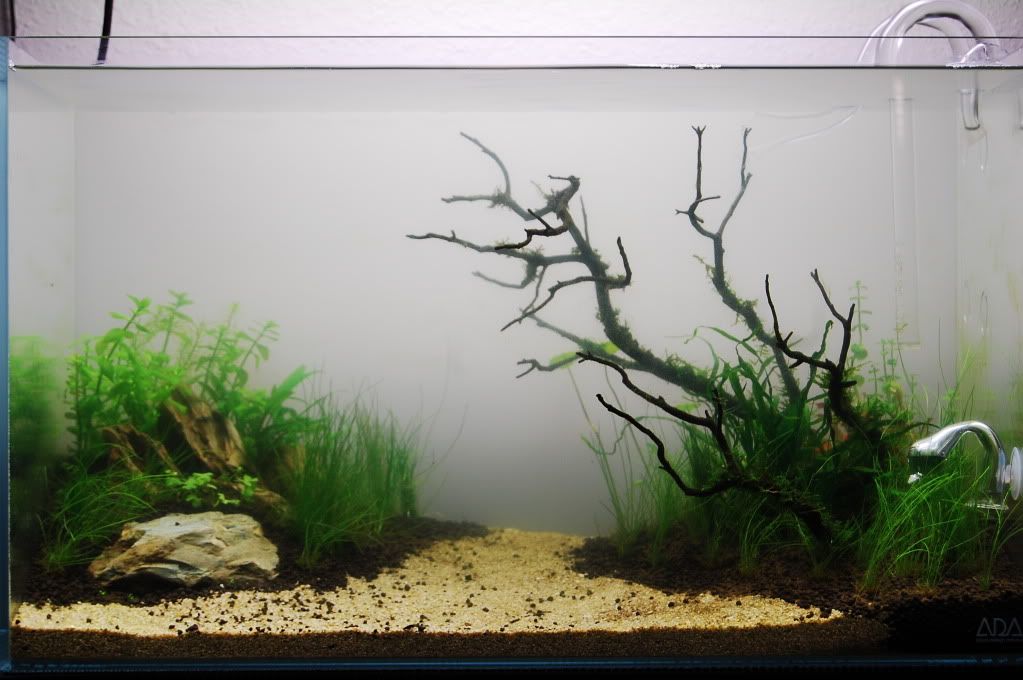 As you can tell I've had a bit of an avalanche of soil that's been flowing into the sand
gonna try to get that sorted out.
I also added some extra clumps of some submersed grass I had to fill in the empty spots so it can carpet quicker.
View from the right side: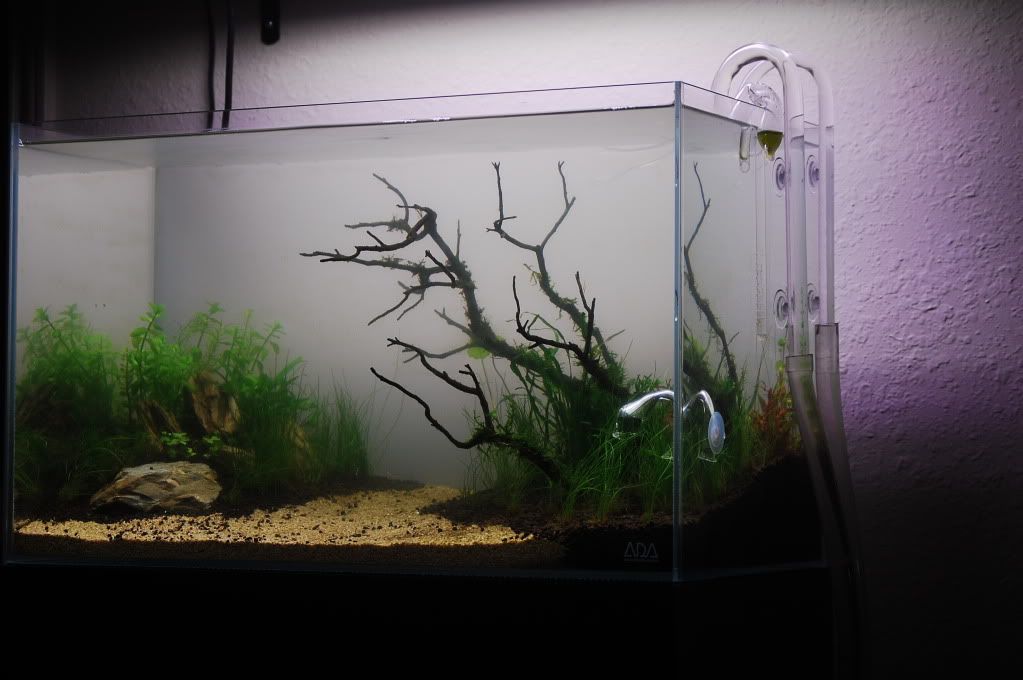 Put some low growing Hydrocotyle in the open space between the rocks:
Moss on the driftwood & my DIY drop checker:
Close-up of the Christmas moss: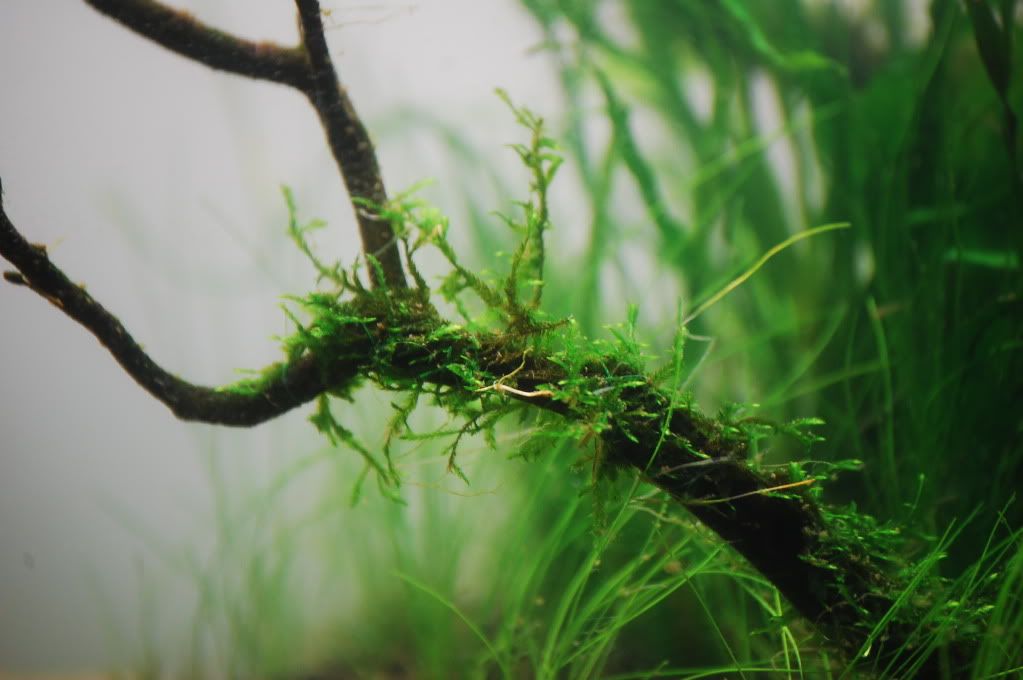 Here's a shot of my DIY acrylic lily pipe, check out the tiny vortex!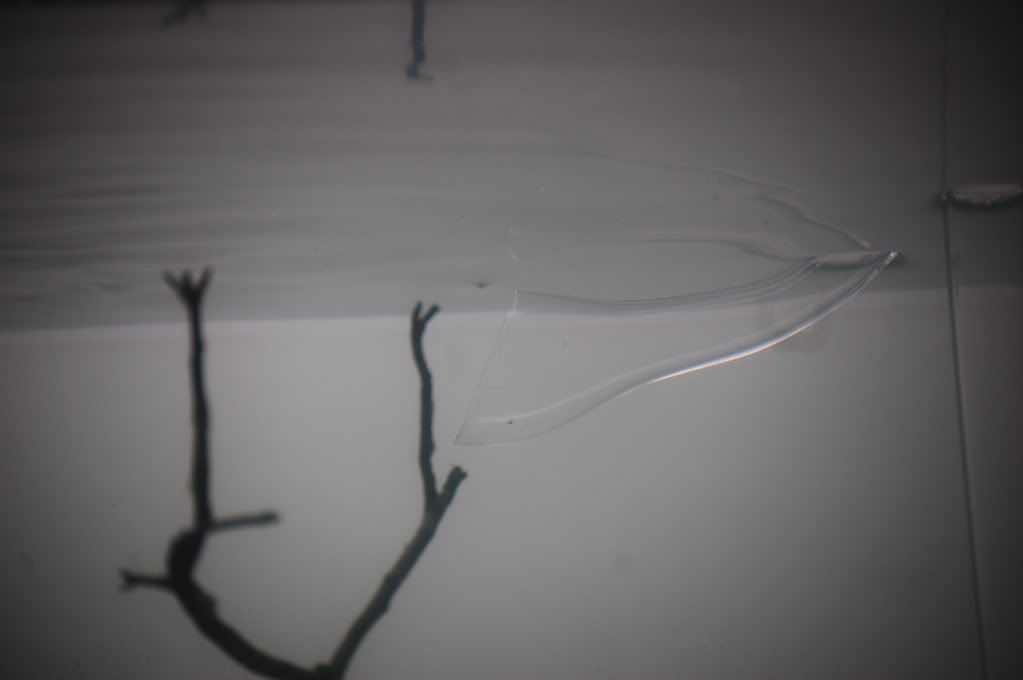 Matching acrylic inflow:
Found this little guy crawling around on my glass, must have been in one of my plant packages. Hopefully there's not enough of them to keep breeding but I wouldn't mind having a couple snails running around cleaning up my tank.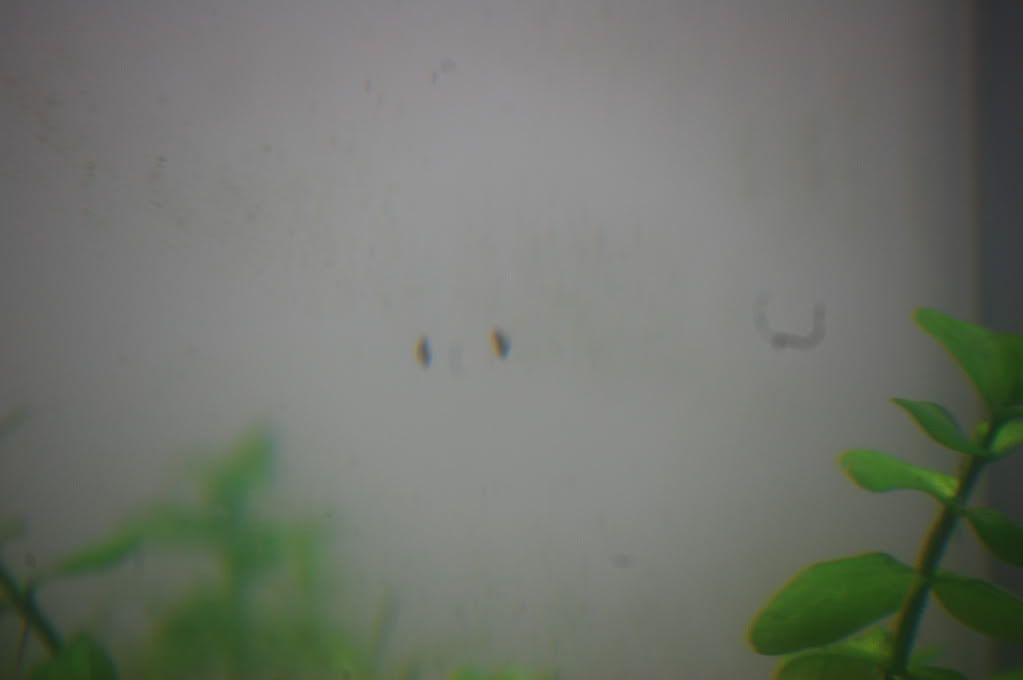 This is a cool shot of the tank with the reflection from my mirror (also makes a nice avatar pic
)
Now all I need to do is wait for my plants to grow in and get the tank cycled so I can start stocking! Let me know what you think. Thanks for looking!
Man that thing is going to look SICK!!! great job!
Here's my equipment setup inside the cabinet, tubes galore! The BlueLine pump is awesome, very quiet but it gets really hot on the side, anyone else have one that noticed that?