2.5 Moss scape for CRS/Fire Reds(New vid)
---
Fauna
Fire Red Cherrys: 3
A/S Grade CRS: 9
Flora
Java Moss(in gravel)
Trident Fern
Anubias
Naja Grass
Specs
Lighting: 10W 5100k Fluorescent
Filter: TOPFIN 10(HOB)
Substrate: Some black gravel from PetsMart(I was on a tight budget)
Current FTS: (5/30/11)
VIDEO
http://www.youtube.com/watch?v=0UBe4i1EoSg
Criticism is welcome
---
Last edited by 10gallonplanted; 05-30-2011 at

10:41 PM

.
Any plans for stem plants or something that will somewhat fill the vertical space?
---
Currently out of the hobby
Forum lurking every now and then
Looks good. You should think about tying the moss to some mesh or moss tiles. This way you can move the mesh and tiles when you vac out your gravel.
Algae Grower
Join Date: Mar 2011
Location: SF
Posts: 66
Looks pretty good! The moss carpet will come in. I get little moss clippings kind of 'taking root' all the time in my 12 gal. It's however patchy looking, but then again I take no time to get it to come in, I just rip it out as it's not part of my scape. I'm all for attaching it to tiles, it makes life easier.

I think you need some taller or floating plants though. Shrimp really benefit from that because you're adding vertical space for them to climb. Najas grass, amazon frogbit and other floaters work well when you have a small space like a 2.5. Also more ferns will work better than stems, because they don't grow as fast. Stems are a pain in butt in such a short tank. While najas is a stem you can just float it and it'll grow into a twisted mass of stems you shrimp will love (mine where always crawling all over it).
Hmm i might add some anubia to the back right corner to provide somewhat of a vertical.
Tied to Cholla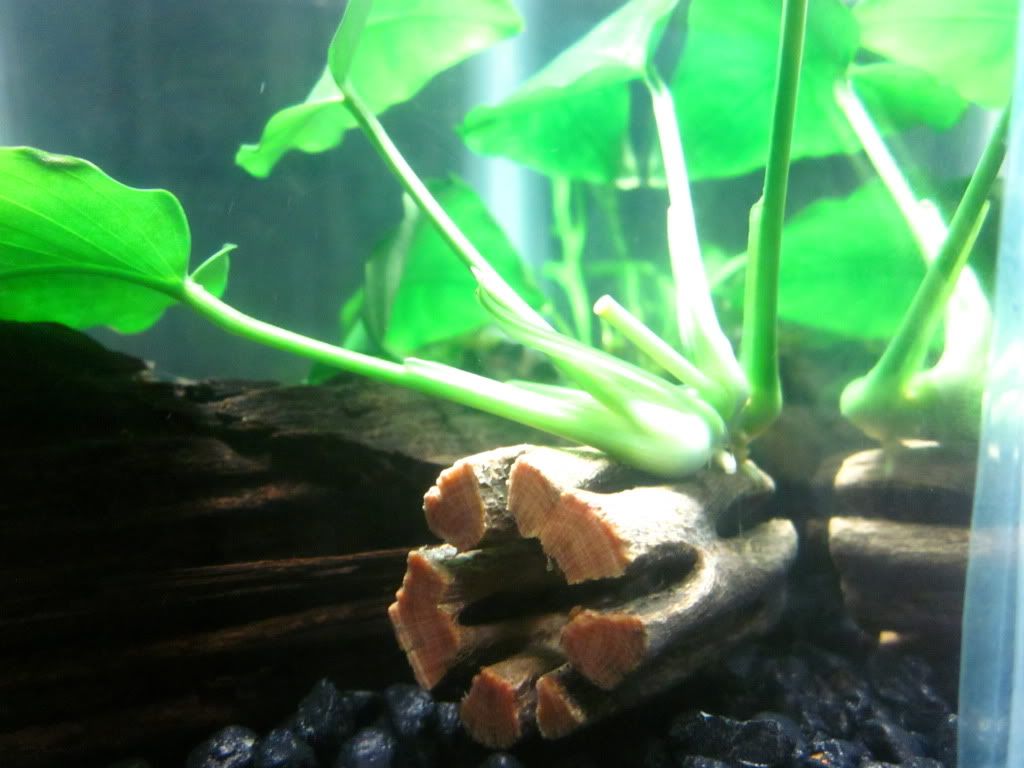 She was in the neighbor tank watching me so I figure I'd include her, dont make fun of her weight. :P(No shes not pregnant.)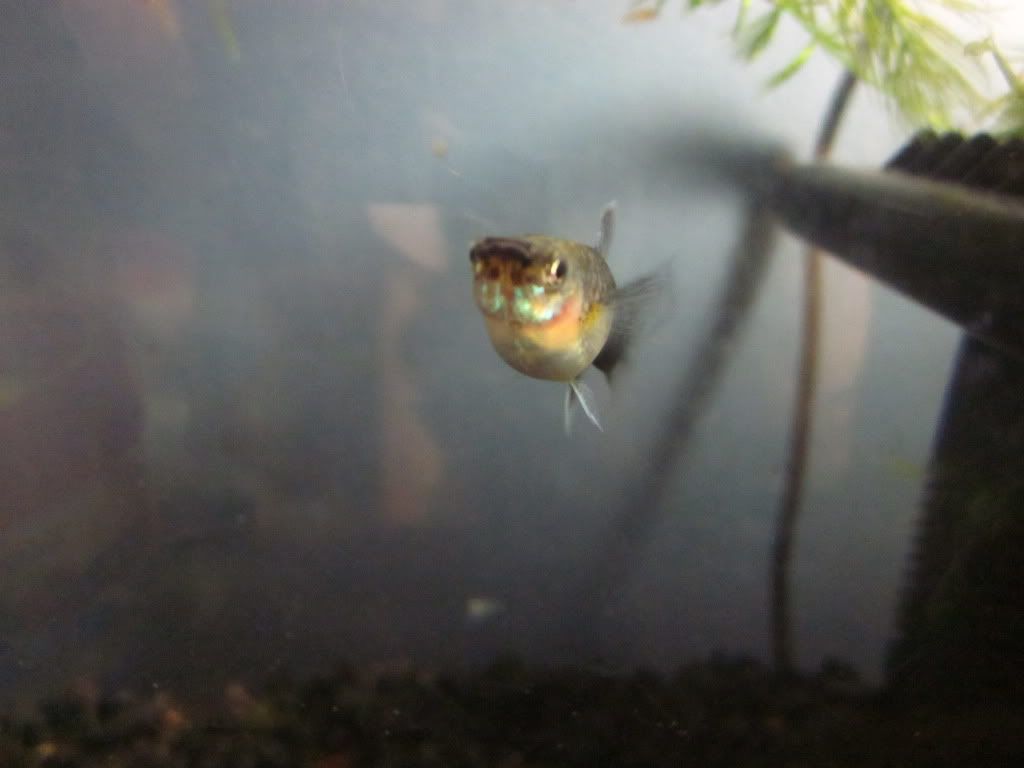 I also added some Naja grass beside the anubias. And i took out the singapore moss.