Algae Grower
Join Date: Jan 2011
Location: 203 CT
Posts: 14
20g introduction
---
Hi guys i have had this tank for awhile now, only lurked around. Finally decided to redo since it was overgrown with algae and try and do it right this time with pressurized c02.
Substrate: Flourite
Filter: Eheim 2215
Heater: 100w
Lighting: coralife cfl 65w 6700k fixture (is taped off to block some of the light until i can save for c02)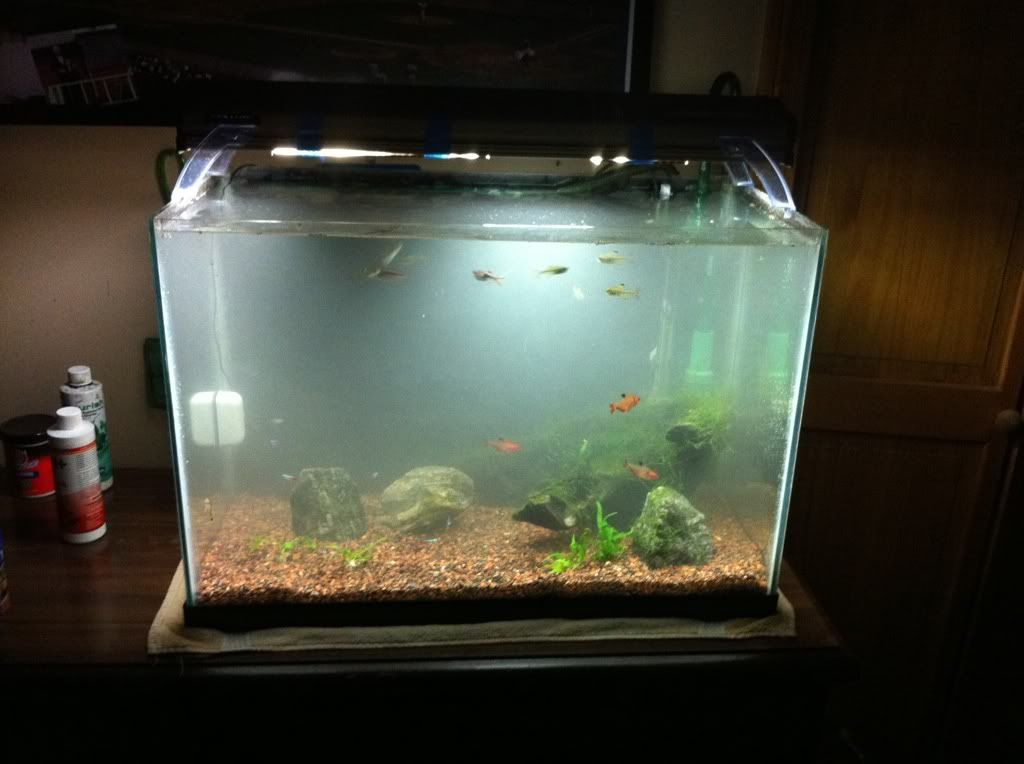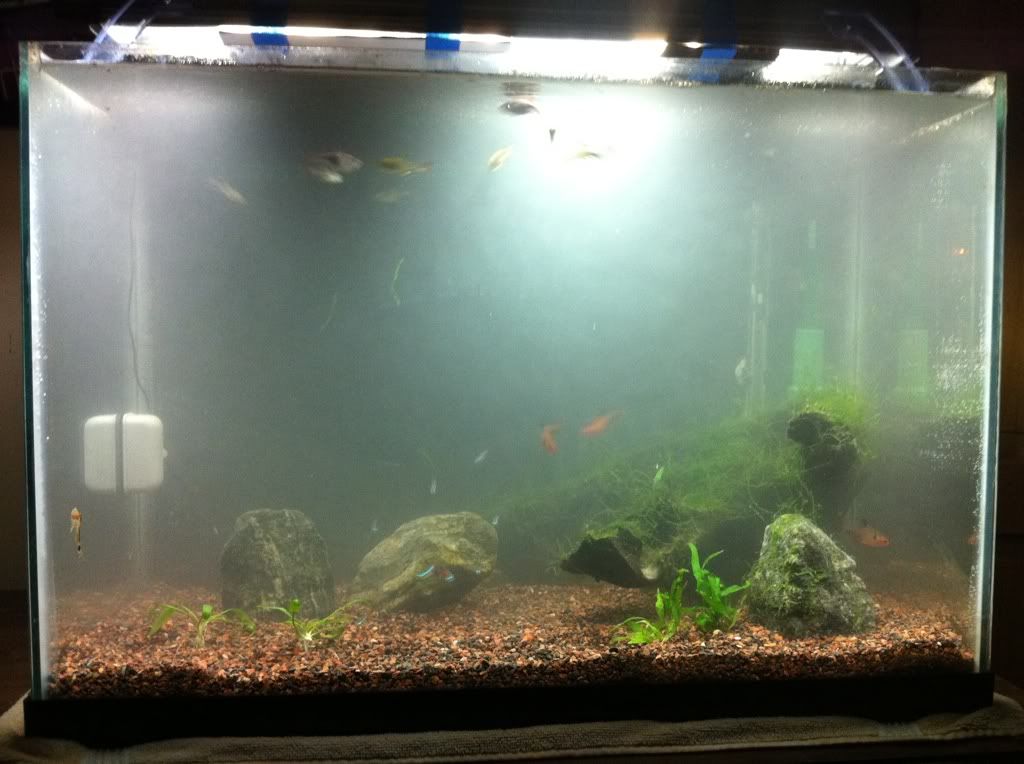 tank is a bit cloudy from swapping substrates.
Algae Grower
Join Date: Jan 2011
Location: 203 CT
Posts: 14
What fish and plants are in there?
---
New tank!
Micro-Jar
, 1 gallon planted jar. Come check it out!
Planted Tank Guru
Join Date: May 2009
Location: MICHIGAN
Posts: 3,475
Quote:
What fish and plants are in there?
+1
Nice update the tank's looking good!