amphirion's 6 gallon project...
---
here's what i've got so far. going to be raising a few Rhinogobius zhoui which have a reputation for being compulsive diggers so a normal planted tank will probably not be the best way to go. i've lined the bottom with sand, and got the rock work up.
planned flora:
Anubias nana 'petite'
Fissidens fontanus
Utricularia biloba (on driftwood, partially emmersed)
Utricularia nephrophylla (on drifftwood, partially emmersed)
planned fauna:
Rhinogobius zhoui
Rhadinocentrus ornatus 'Teewah Creek'
and here's the tank so far: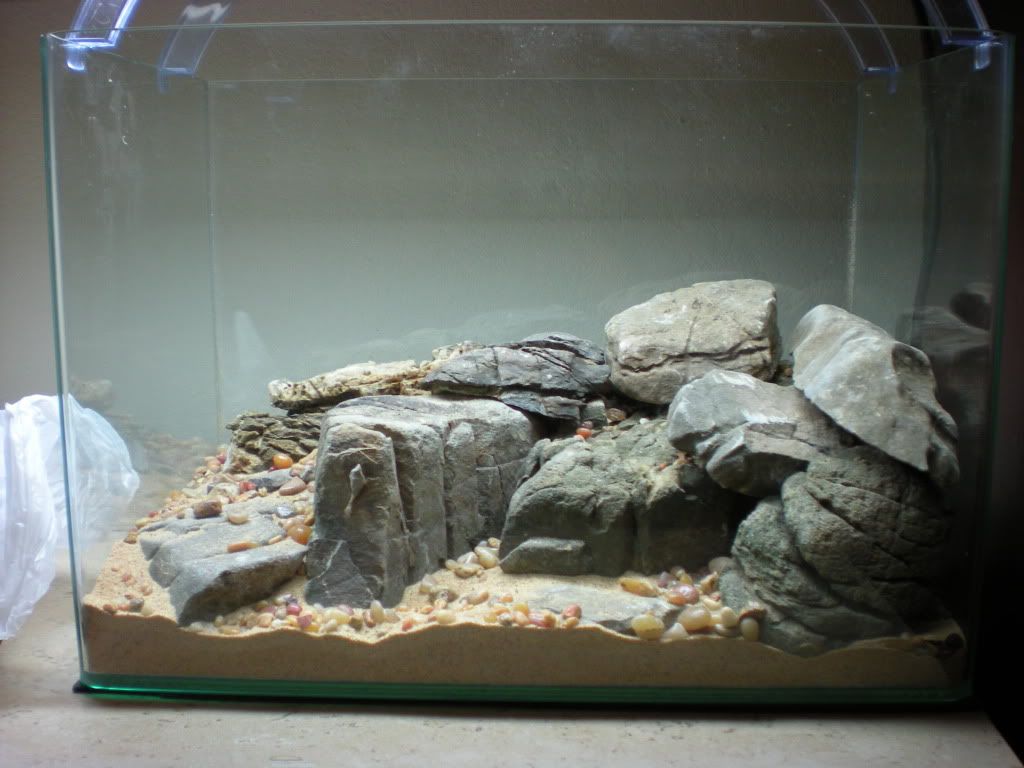 the whole thing: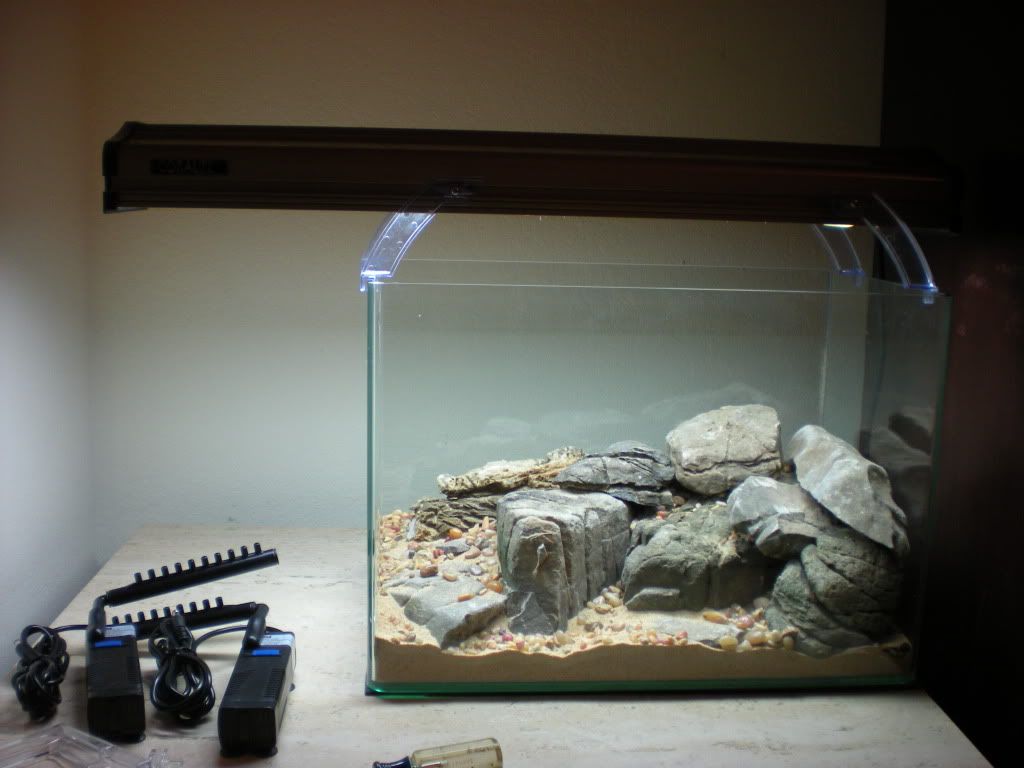 I love the rock layout. The planned setup sounds very intriguing. I am actually curious to see where this goes, so hurry up and plant it.
---
Without Algae, death of mankind would be inevitable.

That hardscape looks awesome. I just set up something similar in one of my family members tanks with the rock piles and sand with gravel, but it's not going to be planted unfortunately.
---
Fluval EBI Pimp #1
Ehfipimp #449
Custom Built PC
Canon Fanboy

Razzi
- Check out my photos
thanks very much for the comments.
i started cycling the tank to get things running while im waiting for the wood to arrive. please excuse the cloudy water---im in the process of cycling the tank, so it's going through a massive bacterial bloom. no fishies are harmed though---because im using the fishless technique.
from what i understand having a heavily planted tank will aid in a faster cycling time, or possibly even skipping it. unfortunately, i dont think i'll have enough fast growing plants in the tank to get away with that.
also got my anubias nana petite...i might need to get some more.
here's some more pics....because i aim to please, lol.
whole tank (so far)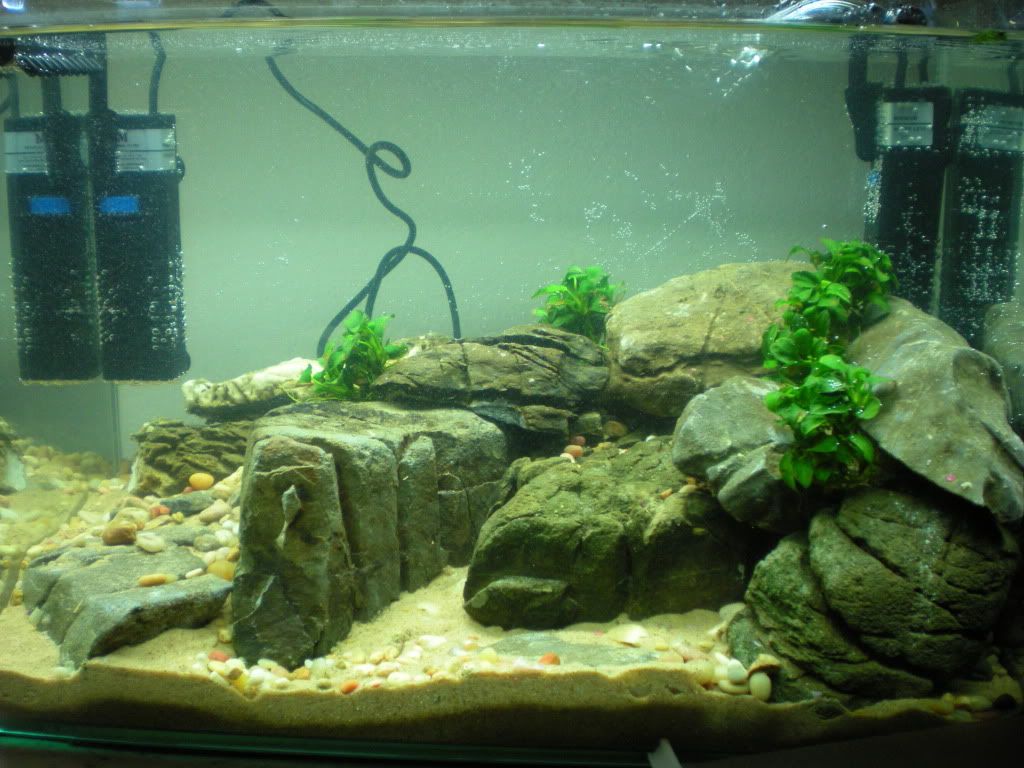 left side, heavy corner emphasis: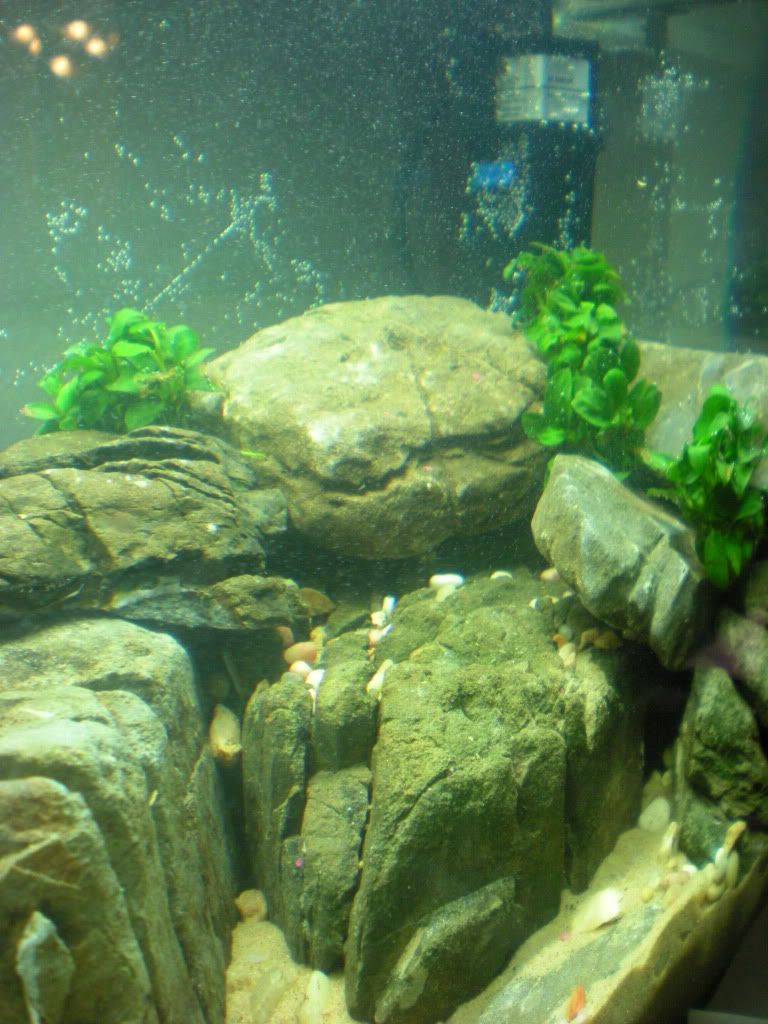 right side, heavy corner emphasis:
from the left side of the tank:
Planted Member
Join Date: Nov 2010
Location: Melbourne, FL
Posts: 204
What a fantastic idea! It looks great.
stuff happened---like the tank started leaking---had to fix it. XD
well, i had to rescape---the rock structures are for the most part the same, give or take, i like this layout better though....throw in a piece of manzanita into the mix....
i really really loved this branch, but i couldnt figure out how to place it, such a friggen pain because it was to large. so i had the crazy idea of placing it in a way that would allow aquatic epiphytes to grow on it----so this is what happened: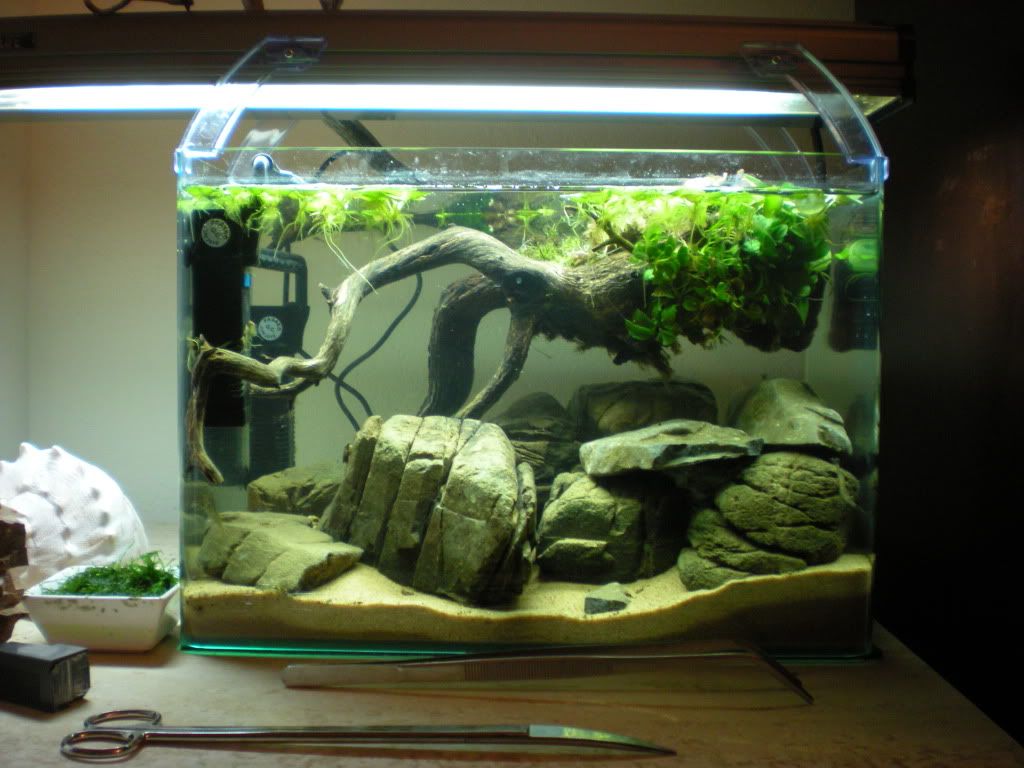 yeah, it still looks friggen awkward, but that's because the plants havent grown and established themselves on the woodwork yet. give it a chance! I SWEARS IT'LL LOOK GOOD!
eh, throw some java moss on the naked branches: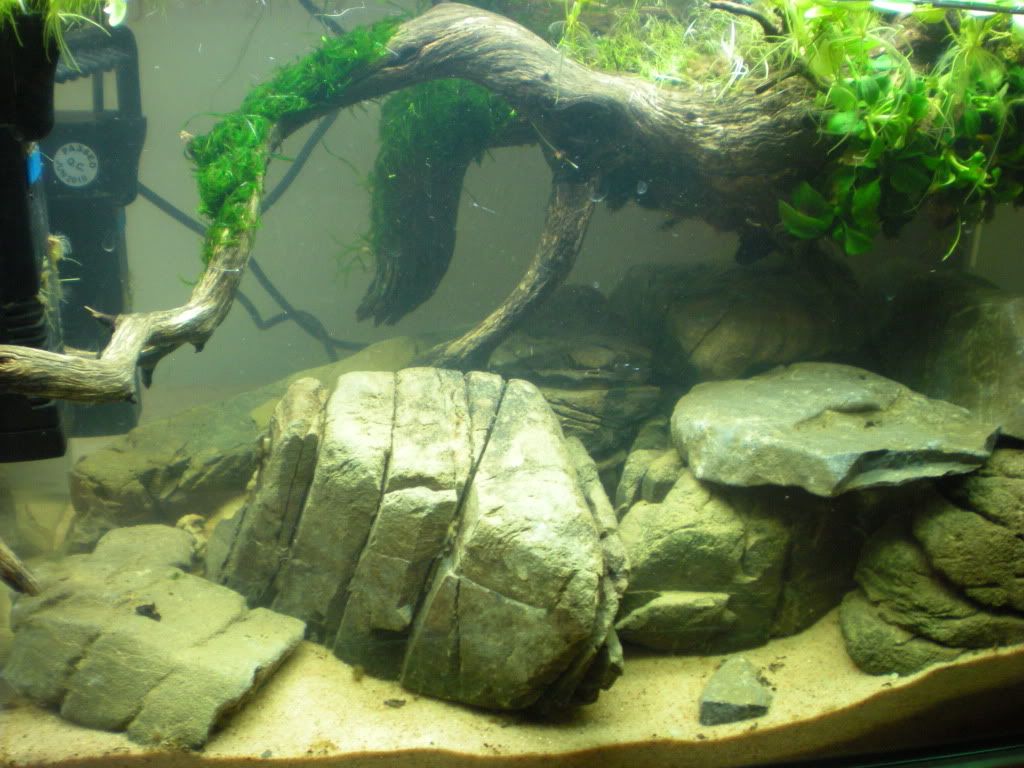 Utricularia biloba hanging out on the top: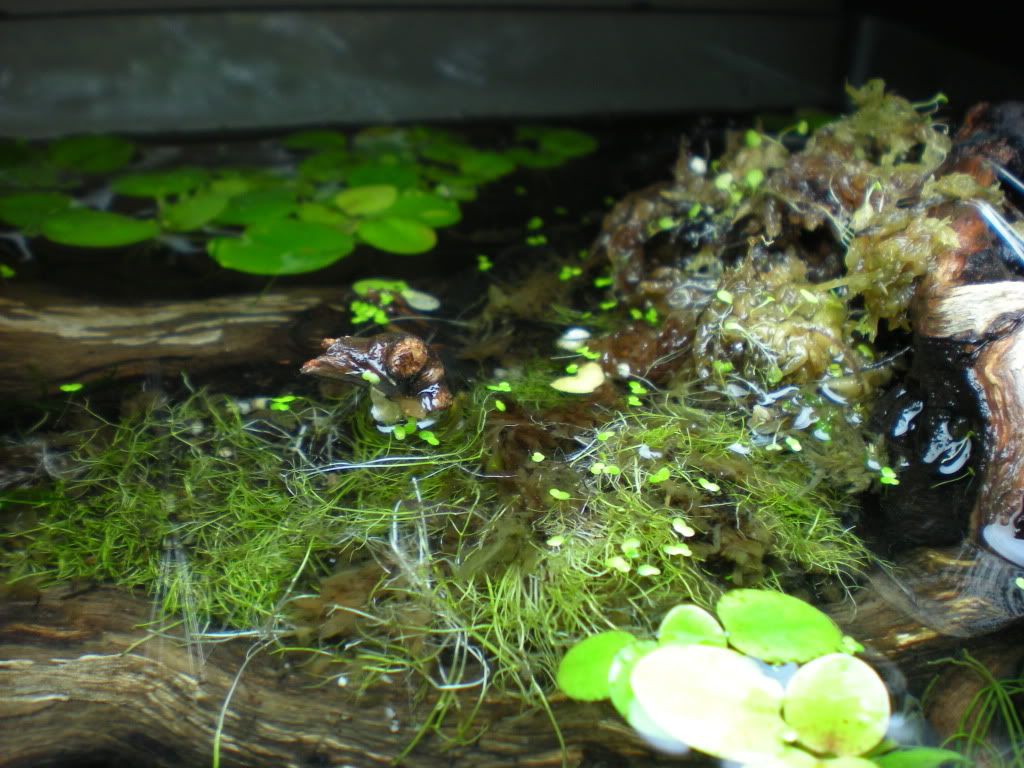 Utricularia nephrophylla is naturally found as a true epiphyte but also exists within the axels of bromeliads, hence it's tolerance to grow aquatically--at least to a point. other portions of it are growing on other parts of the wood as well.
how you might wonder why the heck did i place these two obscure plants in the tank---here are two reasons:
U. biloba:
U. nephrophylla:
im also a carnivorous plant enthusiast---it's my feeble attempt to combine both hobbies. worst case scenario, i can take the wood and plants out, considering the rockscape stands quite well by itself, but i need the plants right now to help deal with nitrate levels. thanks for looking.
Ok, this is just freaken cool.
welp....i decided not to keep the wood in there...too much going on because of its size, it's not manageable to work with....but that's not to say that im going to throw it out. the utric setup still exists....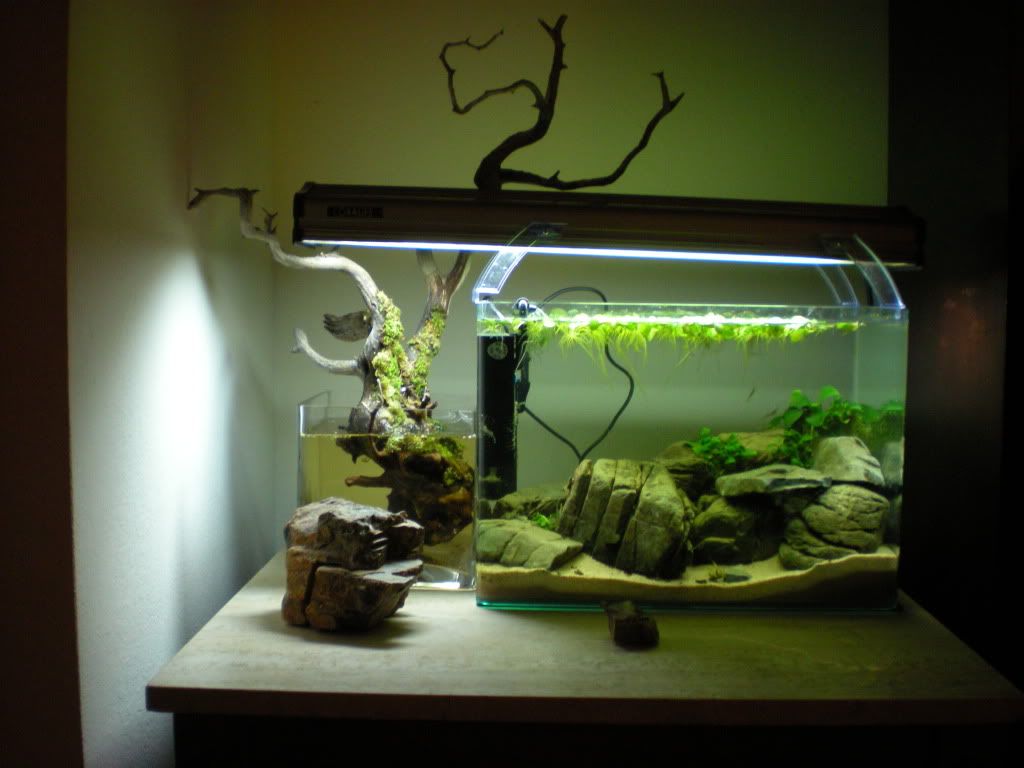 wow it's been a year since an update! I'm really interested in the Rhinogobius zhoui and wanted to know if you ended up getting them.

I'm thinking of getting some for my 5g (or possibly 10g depending on if I transition).