Wannabe Guru
Join Date: Oct 2009
Location: Virginia
Posts: 1,055
Well, as I promised, here are some deficiency pics. I really hope someone can help me figure out what's happening to my plants. I am devastated and so discouraged by this tank and "Valse".
I miss the way this tank used to be. I am trying so so hard to fix the problem, but I just can't seem to find the answer. I really really wish I had it :-(
Yellow Staurogyne with major deficiency of something.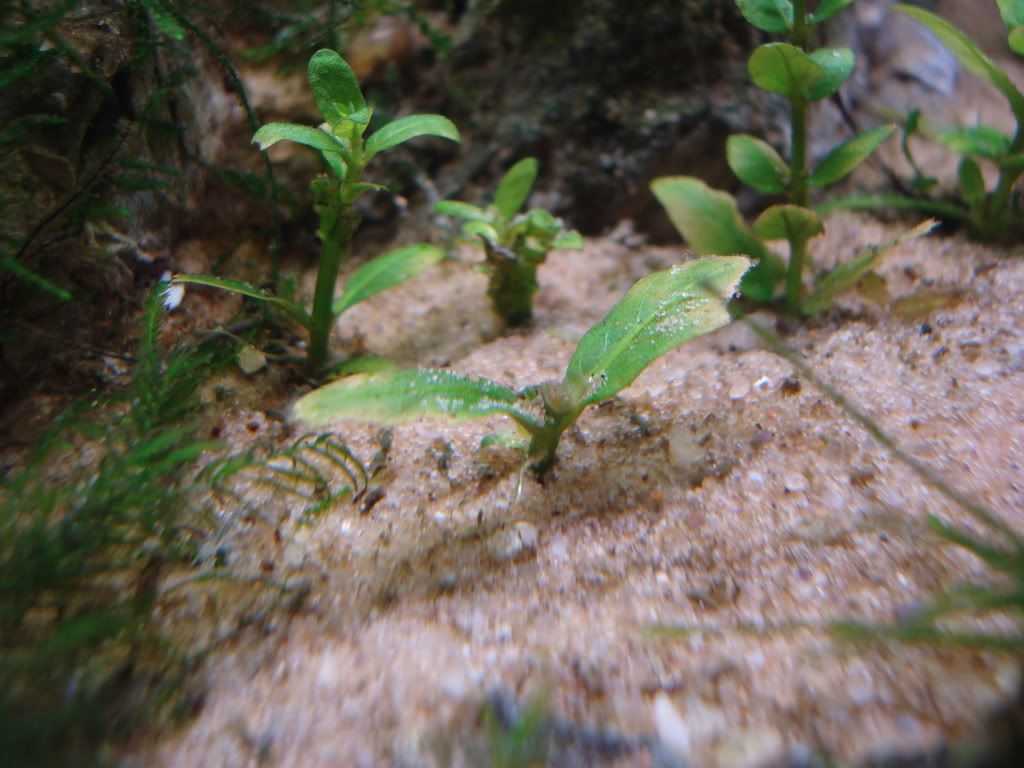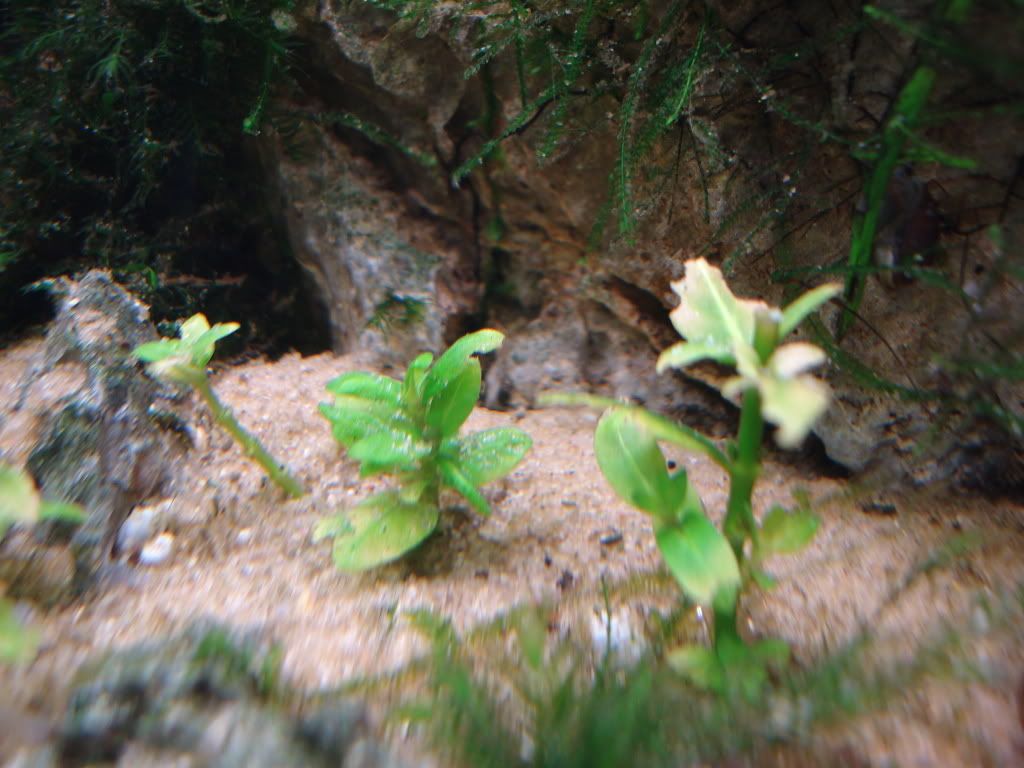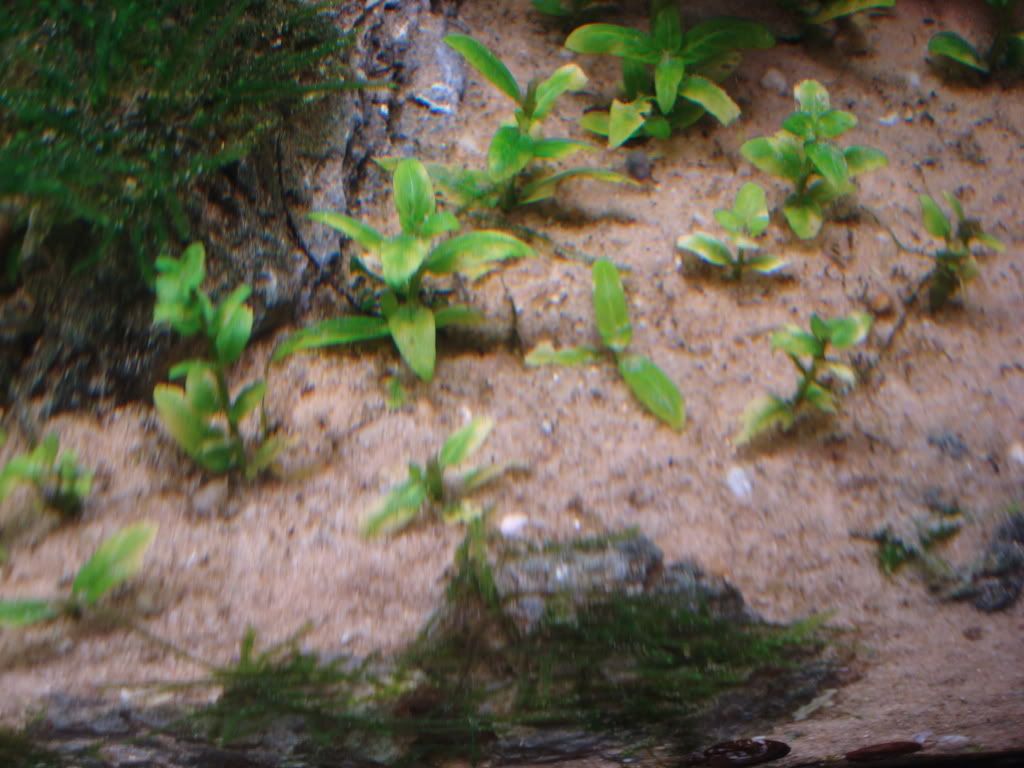 Stunted and really ugly Rotala mexicana 'goias'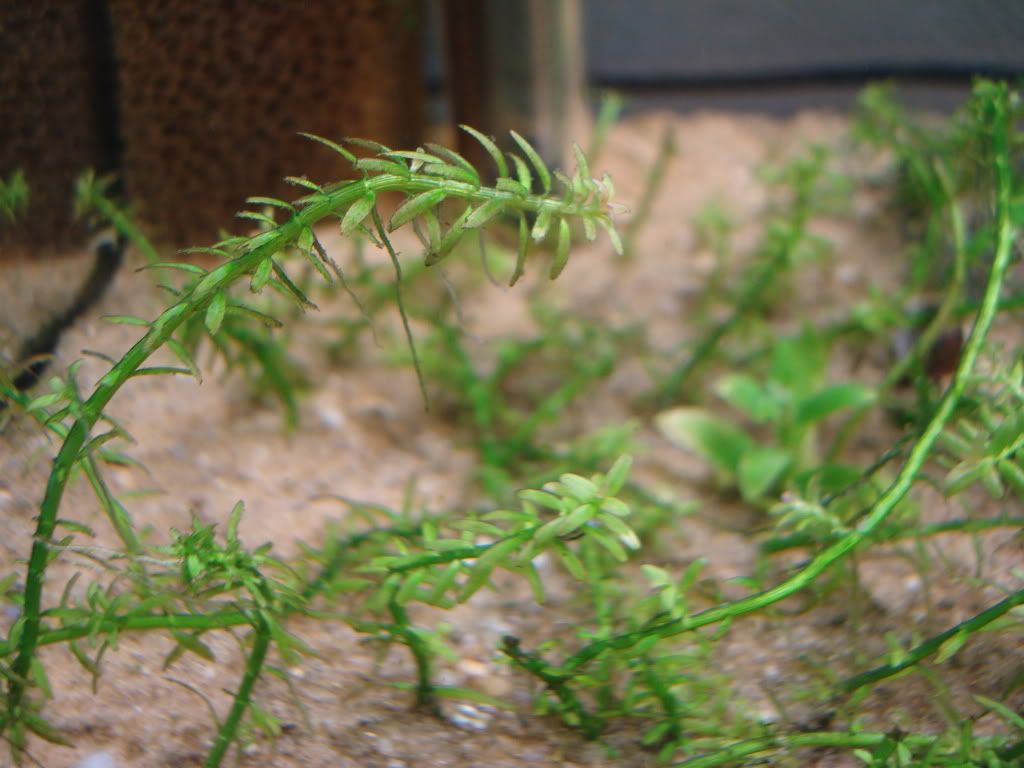 Algae Grower
Join Date: Feb 2010
Location: Boston, MA
Posts: 133
Appears to be iron deficiency - check your micros. I do EI macro dosing, and suppliment with flourish and flourish iron.

...although, since it appears to be affecting new growth, it could be that you don't have enough macros for new growth in there. I would guess you've got plenty of available carbon but the plants can't get the NPK they require for new growth.

Remember, EI often takes a month to build to full levels in the water column, which it's designed to do. Patience will serve you well here.

Your layouts are beautiful. I would have put the center of interest of your composition to the left or right of center, but the assymetry on either side of the bridge really help.

You're getting great effect out of the elevation changes in your landscape. I'm jealous of the wood and stones - I usually collect my own driftwood and have some great pieces, but I'm afraid to add stones from the hills around here, even if they're mostly granite, because I don't want minerals leaching into the waterstream.

Looking forward to what happens with this scape!