20-Long
---
I went in and pruned it. This will hopefully not require CO2 at all. The plants will be limited to Crypts, Java fern, Java moss, and Anubias when I get some. Right now there is about 25-30 watts, T5 6000k. I'm dosing some ferts, mostly nitrate because the low bio load right now there is none. Substrate is gravel in varying sizes over the top of some cat litter and mulm from another tank i broke down.
currently the occupants are 8 ember tetras and a 2" vampire shrimp (Atya Gabonensis) and soon I hope to add about 6 threadfin rainbows and a pair of either peacock gudgeons, or Goo Obo gudgeons, whichever my fish lady can get.
It desperately needs to grow in, and I know there are a few "voids" that I will fill in soon. I see a choice spot for some Anubias Nana already. I'll update as it progresses.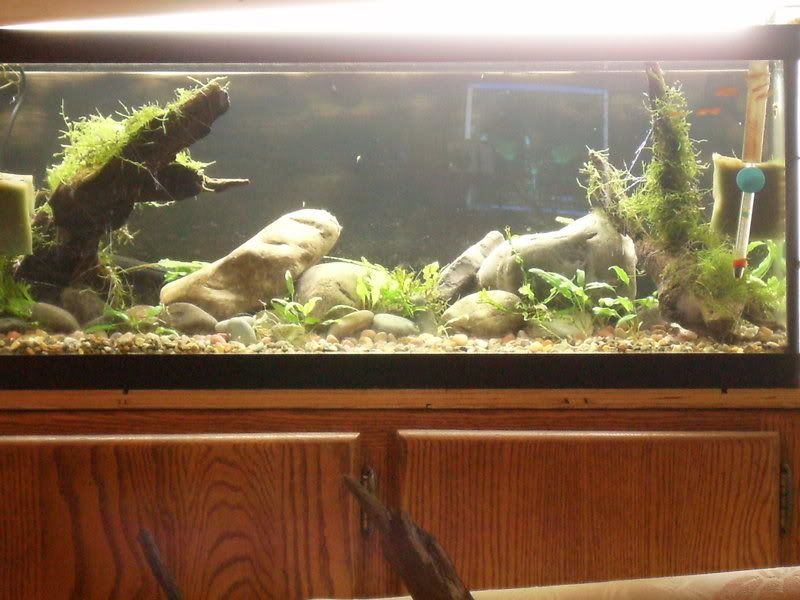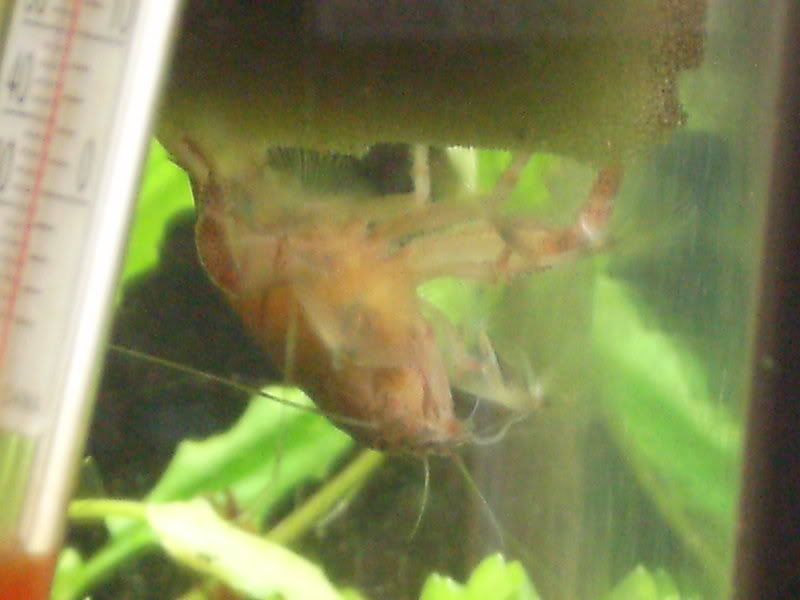 ---
Planted Tank Obsessed
Join Date: Feb 2007
Location: Vancouver, Canada
Posts: 314
I think this will look really nice once it grows in.
So, My fish lady can't get any type of gudgeon right now, but she did manage to get Killies. I can't remember what kind, but they are "chocolate" something. Only $16 a pair!
now i have to go tape up all the gaps in my lid...
So what is the best way to seal a tank with HOB filters? I have two, one at each end, and they are on the sides, not the back. Not enough room between the tank and the wall to have them on the back.
---
I like it... I can't wait to see the progress of this one. Subscribed!
What are you using for lights/filter/heater?
Good luck with the lid, you might want to check out the DIY portion of this site for some help.
Also, what kind of moss is that?
specs are in the first post. the moss is Java moss. the heater is a Visitherm stealth, i think 150 or 200 watts, can't remember. i got it for my old 45 gallon that i tore down, and its the best looking heater i have, so i threw it in this one.

To deal with sealing the top, I am considering switching from HOB's to a couple powerheads with sponges on them. that way I can just have a solid lid with a small hole for the cords.
---