Newbie
Join Date: Jan 2013
Location: Gainesville, FL
Posts: 3
Walstad bowl with Ottlite 18w desk lamp?
---
Hi! After finally stabilizing and fully "getting the hang of" my 10g tank, I need another one!
Unfortunately I am young, busy, and have more important things to spend money on than fishies.
I was thinking about doing a Walstad-type-ish 1g bowl on my studio worktable, where I have an Ottlite work lamp - 18w bulb of some kind that is supposed to mimic natural sunlight. My house is completely shaded and has no sunny windows. I have lots of left over eco-complete and plenty of low-light plants I could transplant. I would only want one or two little fish. I've been reading through this forum for awhile, but I'm still a little concerned about a few things
1. No water changes? Really? I would feel so guilty...
2. Can it really cycle in a day or two? Why so much less time than my regular planted tank?
3. Isn't water movement necessary?
4. What could I stock other than betas? Shrimp, maybe?
5. Could anything breed in it?
6. Anyone have experience with this kind of lighting?
Thanks for putting up with me!
I'm using a 26W OTT-Lite for a 5G spawn tank. Looks just like this one..........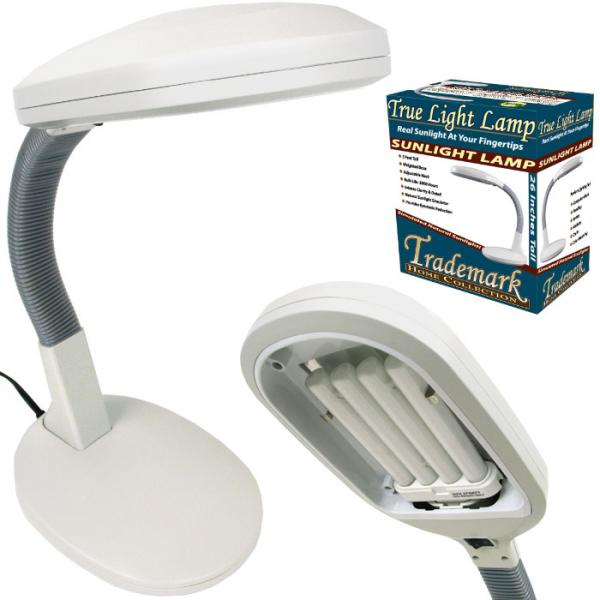 Been using this 26W OTT 6500k light to grow 50-75 stems of hornwort, java fern babies and several unidentified mosses since late September 2012. The plants are doing great, but since I'm not around as much, I don't keep track of the activities in the tank any more. When I did try to monitor the green life form's growth, I know some of them grew about 1/2" every 6 hours.
Recently, the hornwort had these little pink little berry/flower type things for a good 1-2 weeks, but the pinkish colors have faded now.
If there's no fish living in the 1 gallon other than plants and a few snails to create some ammonia you should be fine with little to no water changes.


You will have to top off the water from evaporation though....
I'm not sure if the light may be too strong for a 1G bowl & how long you would leave it on, but this really depends on what TYPE of plants you keep in there.
Sorry I can't answer the rest of the questions because I'm leaving for a dinner party now.
Enjoy the rest of this snow-free weekend.....