Algae Grower
Join Date: Jan 2013
Location: US
Posts: 92
Quote:
Originally Posted by
mississippimorning
View Post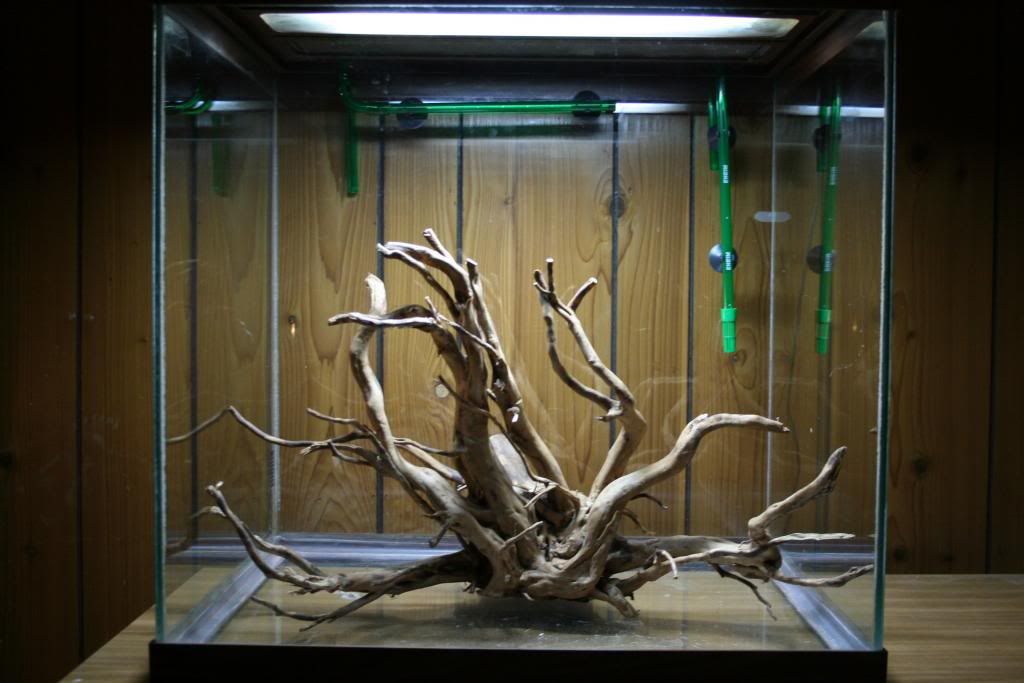 Swapped the driftwood out for spider. Bought more Eco (total 60lbs.) Filter is mostly in. Stand is painted. Putting it all together today after hubby installs power.
Can hardly contain myself.
Awesome piece of driftwood. I want it. I have a 46g bowfront.
That is a stunning piece! I LOVE square tanks- something very elegant about them.
---
The Fraternity of Dirt # 115
Thanks everyone! I got the wood (and most everything else except the tank and hood) from Aquarium-Outfitters.com. I picked it out online and then went and picked it up since they are local to me.
Check them out!!
The stand is painted and I will be painted the background tomorrow morning before adding everything else.
finally got it planted (updated 1/14/2013)
---
Still need more java moss and java fern. Had a dickens of a time weighting the wood. Hubby helped with that and built the cave. In waiting for cycling to complete. Still need more lighting. Looking at Finnex FugeRay Ultra Slim LED after seeing it in Atari's post here on the Low Tech Forum.
Whatcha think?