My 37 low tech
---
Just thought I'd share my low-tech 37 gallon. Its nothing special, been running about a year now. I dose it once a week with NPK and Plantex CSM+B and do roughly 15 gallon water changes every two weeks. I replace the indian almond leaves about every 3-4 weeks when they start to decay. I use them to soften the water a little and give it that blackwater/amazon feel. I've re-scaped it literally 10-15 times before I decided to just leave it alone for a while, and this is where I'm at now about a month and a half after my last rescape.
Flora:
Vallisneria
Crypt lutea
Crypt wendtii "tropica"
Random crypt
Kleiner bar sword
Red melon sword
red ozelot sword
Hygrophilia Polysperma
Fauna:
1 Marbled Red Eye Angel
1 Bolivian Ram
14-15 Rummy nose tetras
2 cardinals (my angel ate 4 of the 6)
2 Schwartzii Corydora
1 Dwarf chained loach
1 Banjo Catfish
(Sorry for the dirty filter inlets)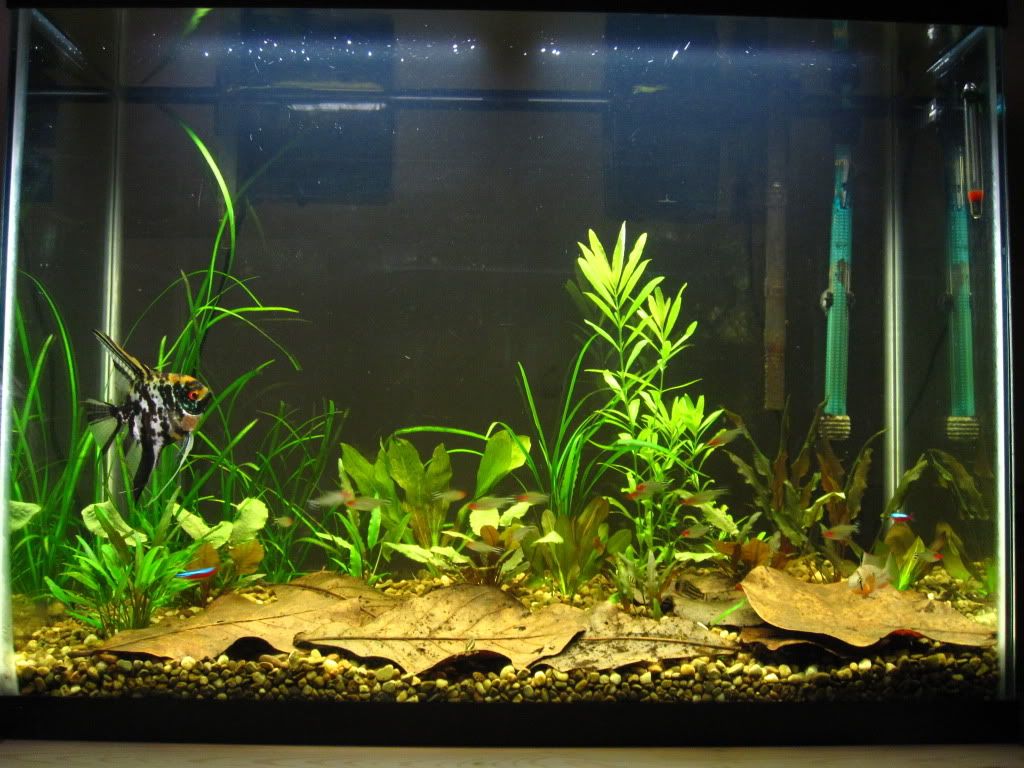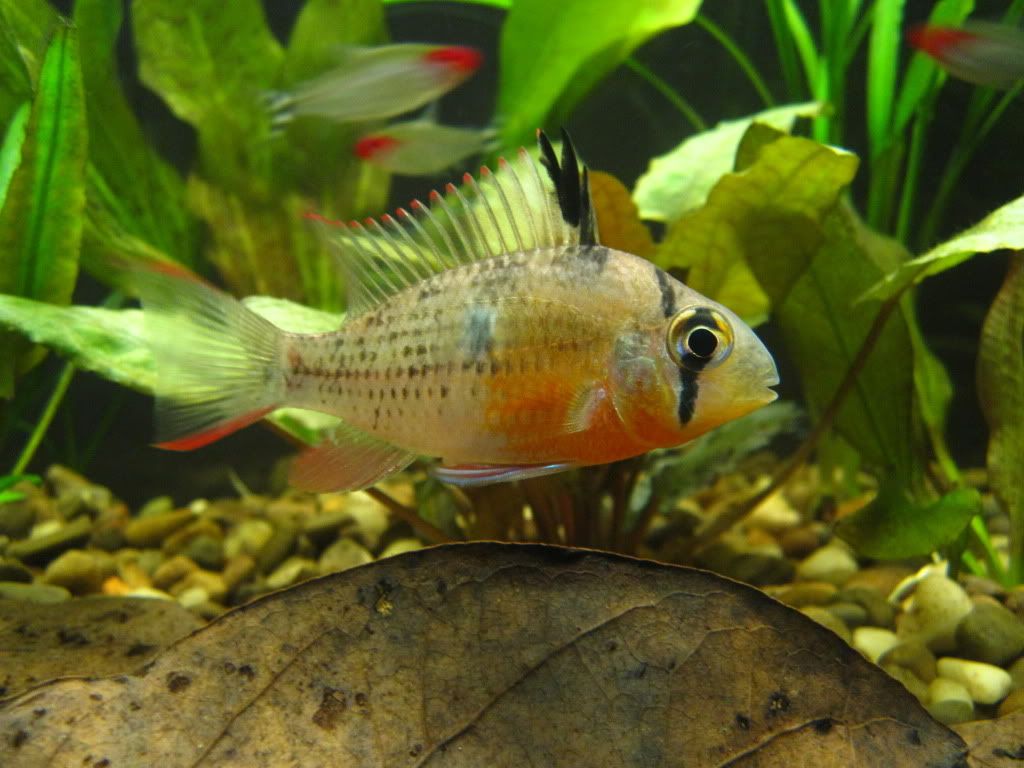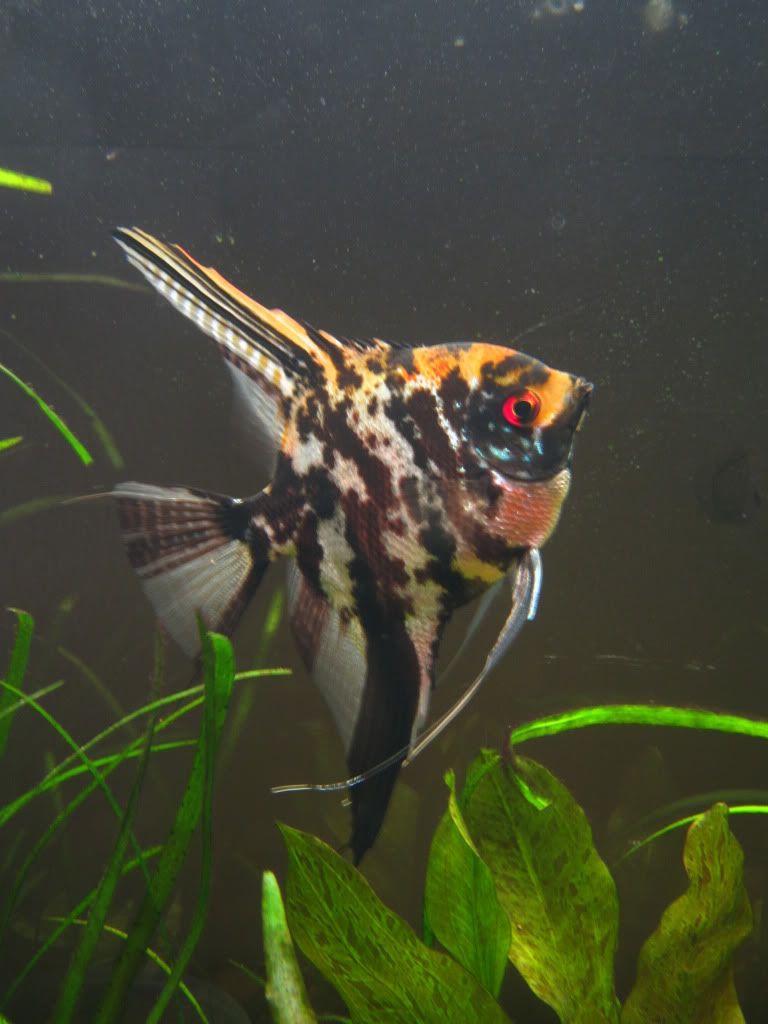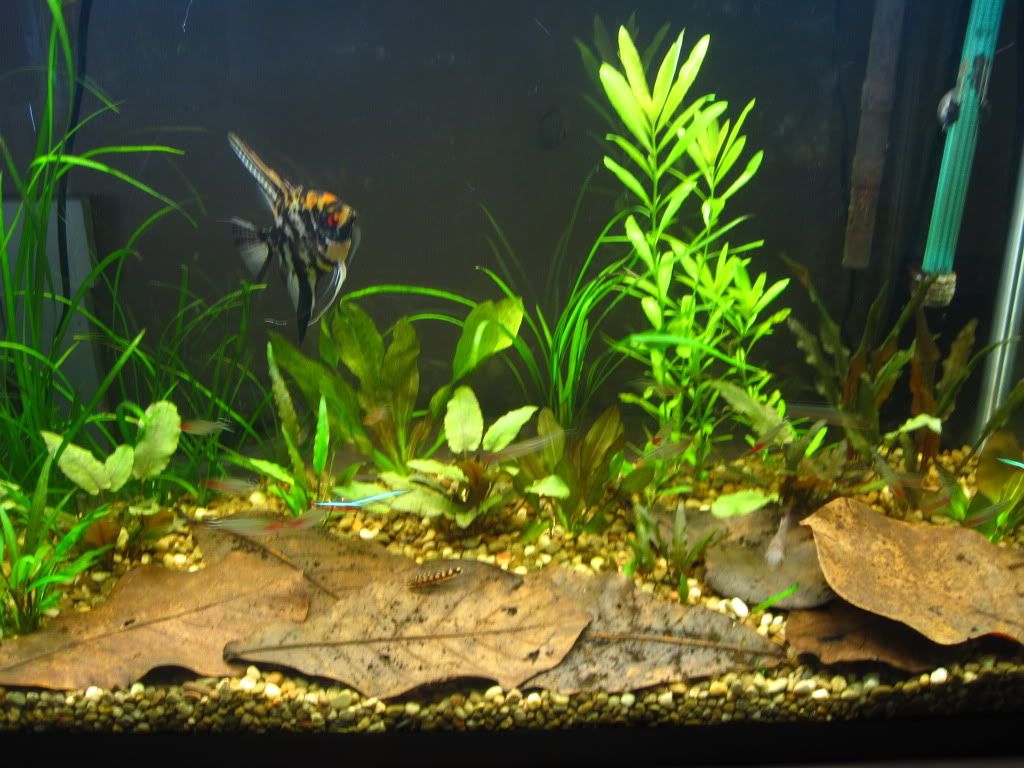 Thanks for looking!
Algae Grower
Join Date: Jul 2010
Location: Australia
Posts: 35
Thumbs up. Very nice ram you have there. I like the indian almond leaves - have you tried a piece of twsiting driftwood along the back of the tank?...might make it a bit more amazony.
Thanks guys!!

azman, I had a piece of wood in there in the beginning but it started breaking down so I had to take it out. I'll prolly pick up some manzanita this month to make it look like roots coming down into the water -- thanks for the suggestion!
Planted Tank Obsessed
Join Date: Oct 2010
Location: England
Posts: 356
Nice ram!
---
No Fear, Take No Prisoners, Leave No Survivors.
You Hit The Power Band On A Two Stroke And Tell Me How You Feel.
This is really lovely! I like the leaves down at the bottom, it has a real river feeling about it and you fish are so healthy looking!
I know what you mean about re-scaping hehe I tend to do the same thing in my tank...even if its just moving a few rocks around...
---
Nice fish, like the angel and the Bolivian Ram. I might have to get some leaves for my tank now.
I Have a angelfish like that
lol
---
My tanks: 350l juwel community with 9 angelfish, 4 discus, and other fish, 15l biorb male blue dragon red tailed half moon betta, 60l biorb 2 inch pearl red dragon flowerhorn. Fluval ebi nano tank medium planted with 2 yamato shrimp, and a male copper crowntail betta.