LED Lighting for Low Tech 125 Gallon
---
Hi Everyone,
So, I have two low tech aquariums Set up. One is 10 gallons and the other is 29 gallons. Both have been running for quite some time without much in the way of trouble. I am wanting to get my 125 gallon up and going and the first thing I am wanting to buy is the light. I want to stay low tech and to go the LED route. So, if I'm reading this chart correctly, I should look into two 36" Finnex RAY II-DS fixtures.
Tank dimensions are 72x18x21
I would suspend the light fixtures a little above the aquarium to get close to the 24" height, and it looks like it stays within the target range (40-ish PAR) as far as front to back spread goes (center of the tank with 9" on either side).
Is my thinking correct? Thanks for any input.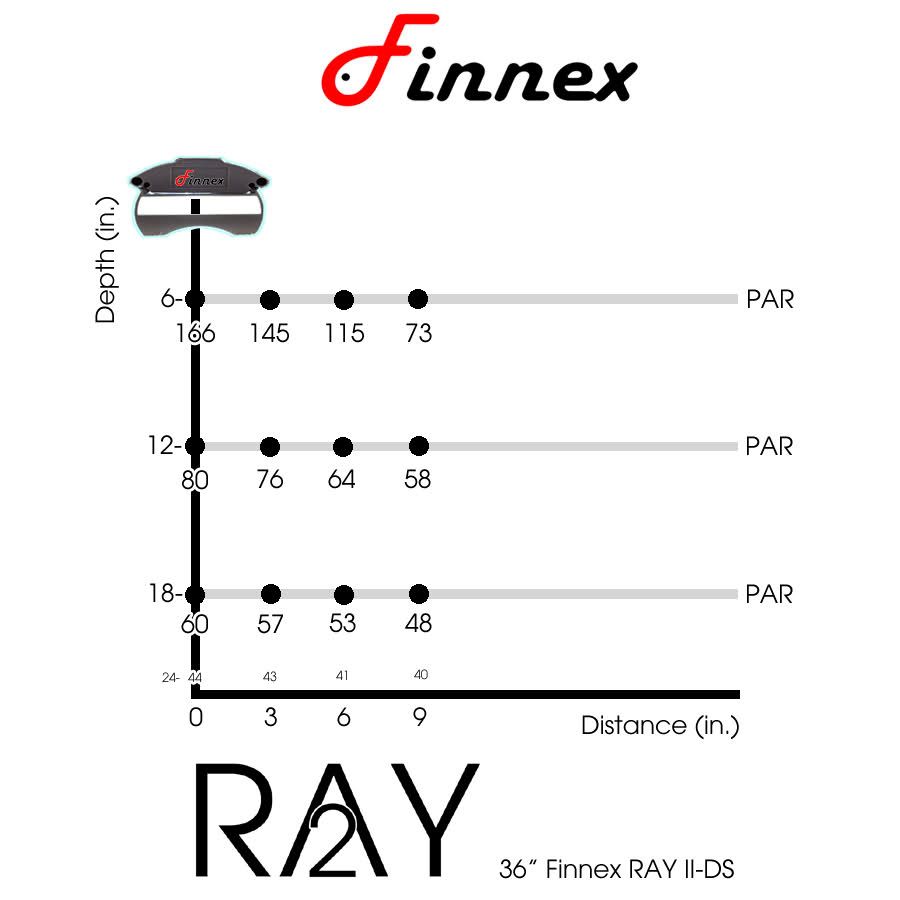 ---
Last edited by elbandito78; 01-31-2013 at

02:54 PM

. Reason: Added pic
I think you're gonna have very low lighting. Also, I don't see the specs for the 36" finnex II.
I posted the pic of the chart instead of the link. That's probably a little easier. Thanks for the input.
I take that back, it's more like low to med intensity, med being more right under the fixture, and low along the edges.
Thanks for the advice. I think that's what i'm going to go with. Wisah me luck!
Planted Tank Guru
Join Date: Dec 2005
Location: Sacramento, CA
Posts: 21,015
It is going to be difficult to use that much light without also using CO2. From my experience you need to have less than about 30 micromols of PAR to do without CO2 without also getting lots of BBA problems. This is assuming the light is right at the top of the tank. If you raised those Finnex lights to about 6-8 inches above the top of the tank you should get a low enough PAR.
Thank you for the input. I have a few inches to work with under the canopy, but not quite 6-8, more like 4-5 inches. Do you think I should look for a different light source? Might be easier to build a taller canopy. Lol.
Ok, so I did a little more searching and have a question. Would the Fuge Ray be more in line with what I need?